Televisions
Sony Pictures Won't Sell 4K UHD Blu-rays Until 2016
So much for stuffing your stocking with extra pixels...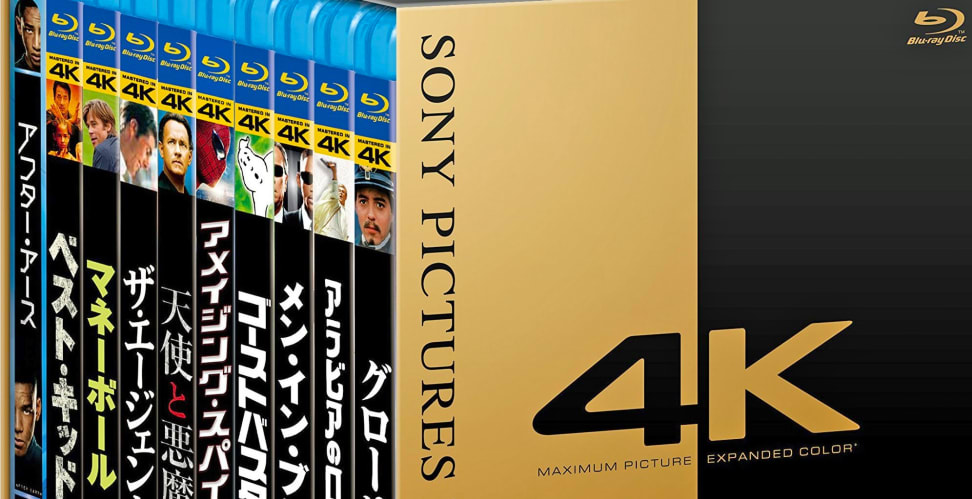 Credit: Sony
I don't know about you, but I was hoping to wake up on Christmas morning this year and tear into 4K Blu-ray copies of my favorite flicks. Unfortunately for me, it's looking like the 4K Blu-ray format might be more of a New Year's Resolution than a Christmas miracle.
Sony Pictures Home Entertainment announced recently that it doesn't expect to produce any 4K Ultra HD Blu-rays until early 2016 at the earliest, despite previous announcements by the Blu-ray Disc Association that 4K Blu-ray would be available by late 2015.
Of course, that doesn't necessarily mean there won't be any 4K Blu-rays for new 4K TV owners who've decided to take the plunge, but it looks unlikely.
Fox Home Entertainment has also settled on the early 2016 launch date, and with Sony's concession most major players are skipping the holiday season altogether, perhaps fearing a lackluster launch and poor retail coverage.
When Sony does finally launch its 4K UHD Blu-ray catalog next year, it will include some pretty underwhelming initial titles—movies like The Amazing Spider-Man 2, Salt, Hancock, Chappie, and The Smurfs 2, with more to follow into spring and summer 2016.
Related Video