Televisions
Ultraportable Sony Projector Is a TV You Can Take Anywhere
Simplification through unification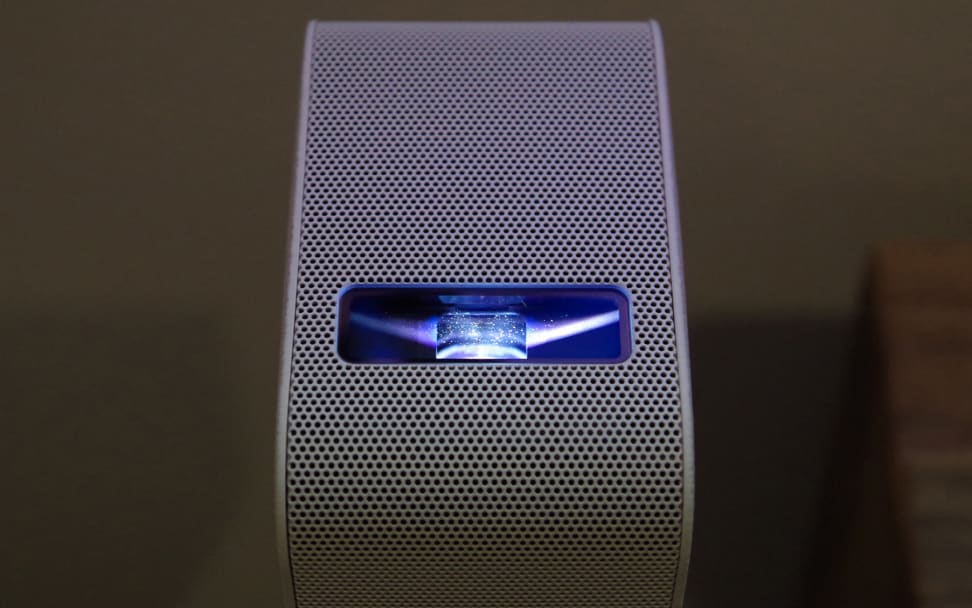 Credit: Reviewed.com / James Aitchison
We got a small glimpse of Sony's vision of the smart home at its IFA 2015 press event, where—alongside a huge, expensive 4K projector and an assortment of lightbulb speakers—we experienced the inherent potential of a projector you can take with you everywhere.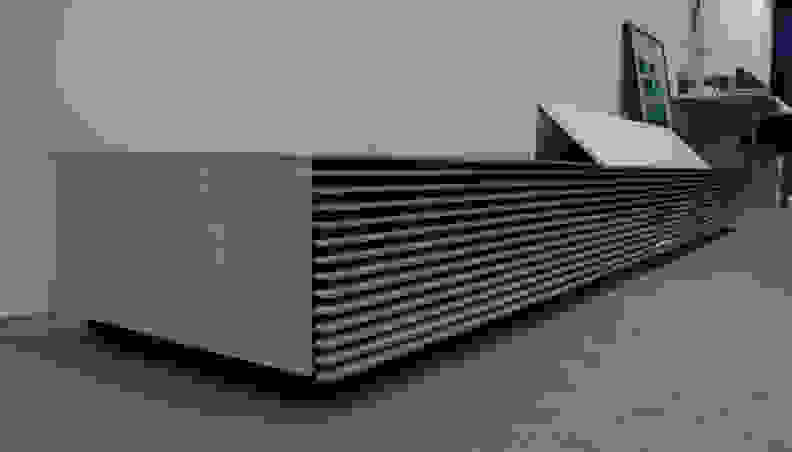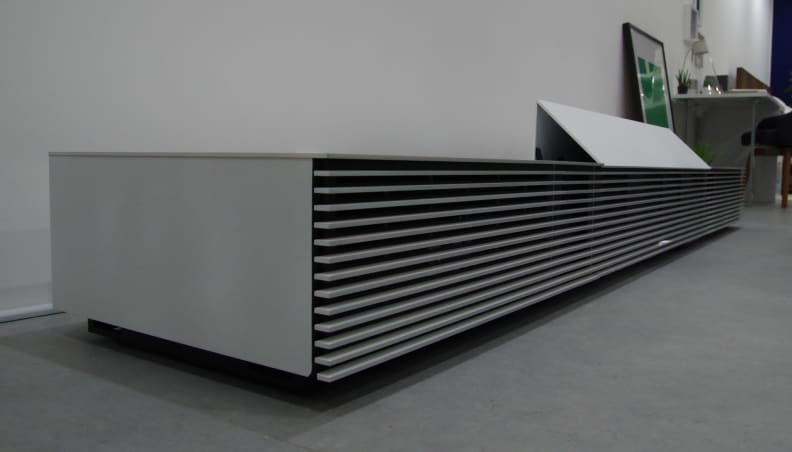 The Portable Ultra Short Range Projector—part of Sony's Life Space UX line—looks to combine all our disparate screens into one discreet and (most importantly) portable box. The 10cm (4-inch) device can project a 20- to 50-inch image on any flat surface, removing the limits traditional displays place on users.
Using short throw technology, the projector can be placed just one foot from the surface you want to use as a display and project a viewable image without any distortion or shadows. The device's diminutive stature, portability, and short operating distance mean that it can be used in a wide variety of situations.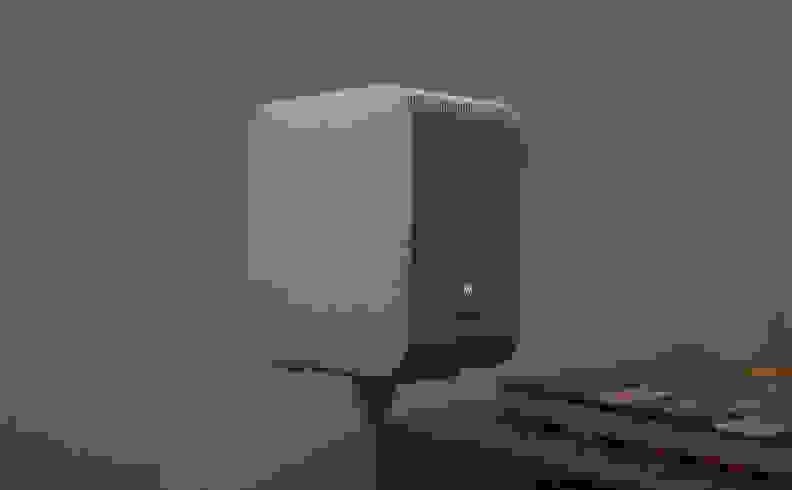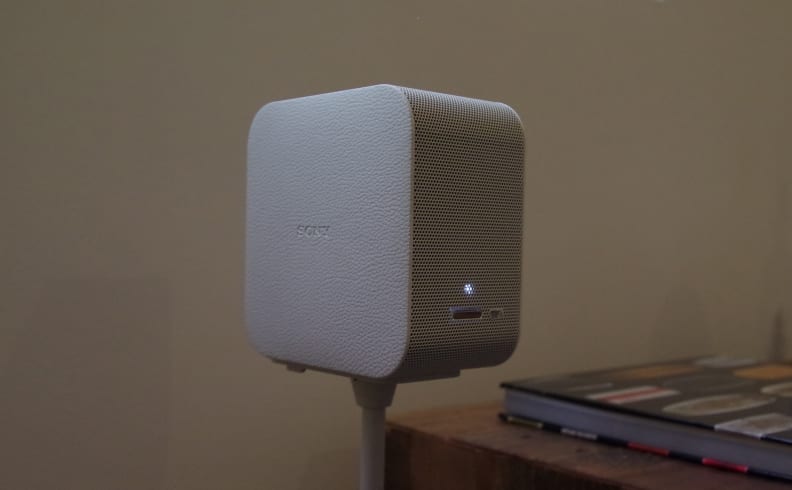 In the demo, Sony showed the device being used as a bedroom TV, a digital photo display, and for an impromptu backyard family movie night. While the most obvious use is for casual entertainment, a light, affordable, and versatile device like this could be a great tool for educators—particularly those who work outside typical classroom settings.
Sony was cagey about the projector's tech specs, but we were able to glean a few details. For example, it has a built-in speaker and a rechargeable internal battery, and it can be controlled using a companion smartphone app.
×
Consumer Model
While the consumer-ready projector was the the primary focus at Sony's booth, we also got a chance to see a concept version that could be used as more than just a passive viewing device. With a combination of motion and light sensors and the aforementioned smartphone app, this projector could turn any surface into an interactive workspace the likes of which we haven't seen outside of Minority Report.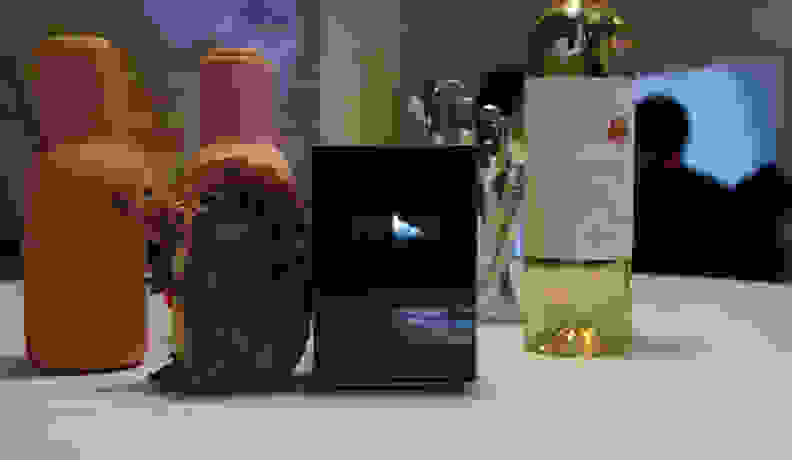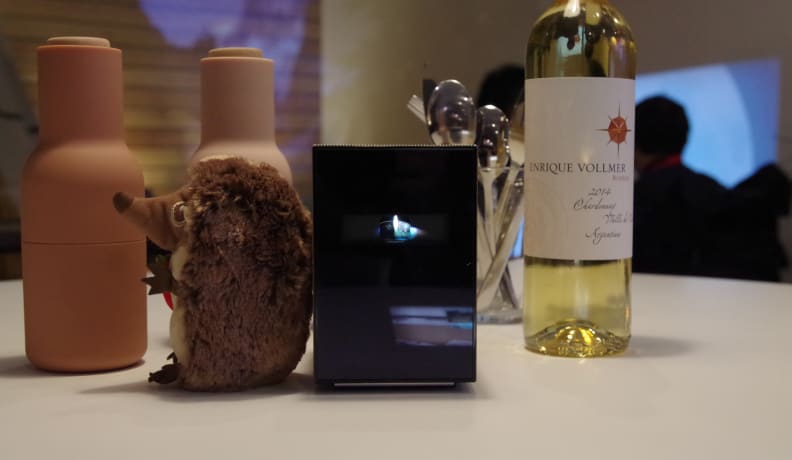 During the conceptual demonstration we saw it used for interactive calendar on a kitchen wall, a workspace, and an interactive kitchen table diversion during dinner time. While some technical hitches betrayed how early the concept is in development, we're still pretty excited about the potential for future applications.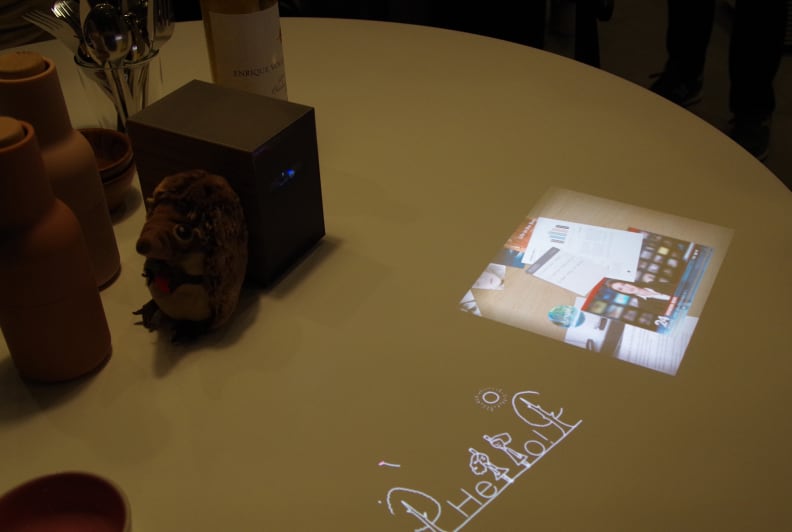 ×
Concept
Sony has not announced pricing information for the portable ultra short throw projector, or even where it will be available for purchase. All we know for sure is that it has a tentative release window of Spring 2016.
Related Video