Televisions
CES First Look: Sony's 2014 TV Lineup
Sony gives consumers more 4K choices, ignores curved trend

Credit:
Last night during Sony's 2014 International CES press conference, the company revealed its TV lineup for the coming year and, like every other TV manufacturer on the planet, the promotion of 4K TVs was front and center. Three new UHD series were announced, along with five new LED (1080p) series.
UHD TVs
The flagship UHD, which Sony is dubbing the "Reference Standard," is the XBR-X950B series. The X950B is fitted with full-array LED backlighting, enabling advanced micro-dimming that Sony calls "X-tended Dynamic Range Pro."
Sony's X-Reality engine stands in to upconvert sub-UHD content, and the XB950B features a high-velocity motion processor called Motionflow XR 960.
The XBR-X950B will be available this spring in 65- and 85-inch varieties; no pricing has been announced.
One step down, the XBR-X900B is a 4K series that's a little more design-oriented than the flagship. The X900B's new "Wedge" design is thick at the bottom and tapers up to a skinny top, like a slice of cake frosting-side down.
Unlike the flagship series, the X900B will not utilize full-array backlighting, but edge-LEDs instead. It will still use Sony's micro-dimming technology, however.
While no pricing has been announced, the X900B will be available this spring in 55, 65, and 79 inches.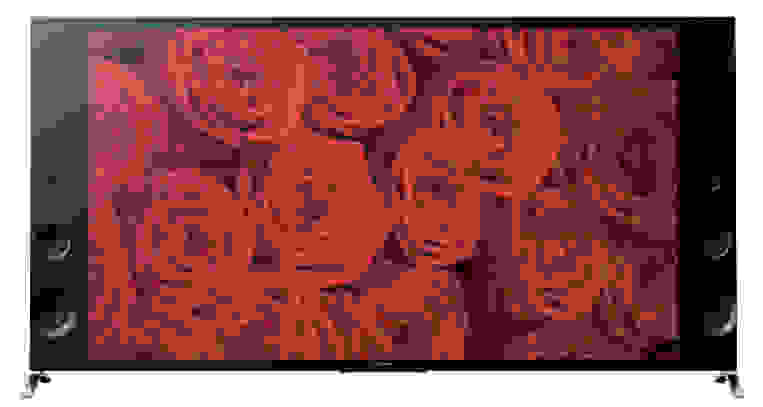 Last—but certainly not least—the XBR-X850B is Sony's "affordable" UHD series this year (yes, that's becoming a thing already).
Featuring neither micro-dimming nor side-mounted speakers, the X850 should be notably cheaper than the other two UHD series, though pricing has yet to be finalized.
The XBR-X850B series will also be available this spring, and in a number of sizes: 49, 55, 65, and 70 inches.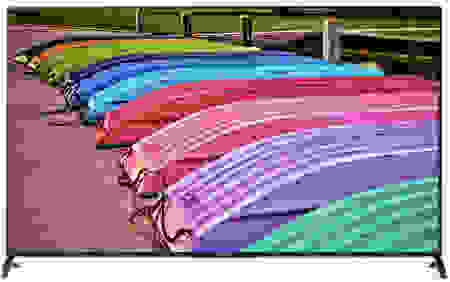 All of Sony's UHD series will make use of the company's HEVC 60p encoding to sample and upscale to 4K resolution, the company's quantum dot-based TRILUMINOS color, and will be 3D-capable.
LED TVs
Sony's flagship LED LCD TV this year is the KDL-W950B series. These 1080p displays will utilize an edge-lit backlight panel, but are still outfitted with Sony's micro-dimming technology. Like the X900B, the W950B TVs were designed with Sony's "Wedge" aesthetic.
Available this spring, the W950B series will be available in 55- and 65-inch screen sizes.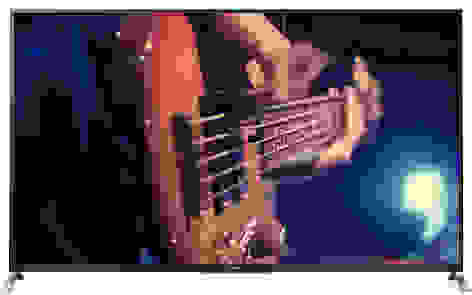 The remaining four series make up Sony's mid-range and entry-level 1080p lineup. The KDL-W850B series will be available next winter in 60- and 70-inch sizes starting at $2,299. The KDL-W800B series is a little smaller in 50- and 55-inch iterations starting at $1,399. Finally, the W600B/W630B hybrid series comprises 40, 48, and 60 inches starting at $499.99.
It appears that Sony's entire 2014 lineup will be smart, 3D-capable, and feature Sony's new DSP (Digital Sound Processing) audio. Oh, and there's not a curved screen in sight.