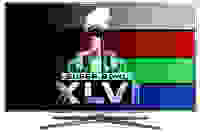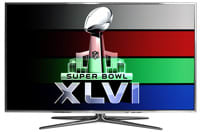 The weeks leading up to Super Bowl Sunday are fraught with anticipation and last-minute big screen HDTV sales. But rushing a major purchase can often lead to buyer's remorse come Monday morning. Let us coach you to a winning purchase with this helpful guide.
The Right Size for the Right Room
One of the most important specs for a Super Bowl HDTV is size. Nothing impresses friends and ensures a great viewing experience like a big screen. However, there is a such thing as too big. If your screen is so large you can see the individual pixels on the screen, the illusion is ruined. If you'd rather have an appropriately-sized HDTV as opposed to the most gargantuan display on the market, use the following rule of thumb:
Minimum size = Viewing distance ÷ 3
Maximum size = Viewing distance ÷ 1.5
That means a 150-inch distance (12.5 feet) between the couch and TV merits a minimum 50-inch screen and a maximum 100-inch screen. That said, your wallet will probably limit you, as well. You'll also need to have a conversation with other people in the house, as your significant other might not agree on what qualifies as an "appropriately-sized" TV.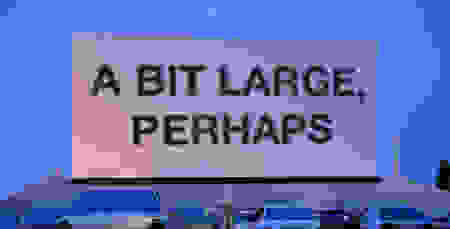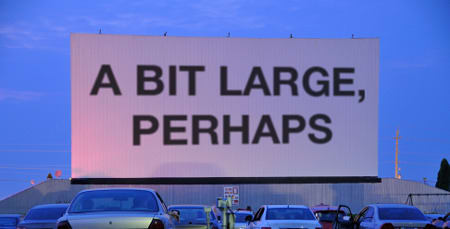 Plasmas versus LCDs
The performance gap between plasma and LCD televisions is shrinking, but each has its strengths and weaknesses. Plasmas are typically celebrated for their deep black levels and excellent viewing angle. The latter can be especially useful if you plan on hosting a Super Bowl party with a large group. You want to make sure that every seat gets the same color performance and contrast ratio. However, plasmas rarely get as bright as an LCD. They also have glass panels in the front, which can create some reflection issues. Combine those two problems and you can see why plasmas have a harder time in rooms with strong ambient light. Read reviews of plasma TVs.
LCDs (a category that includes LED-backlit TVs) tend to have brighter screens. In the past, people cited LCDs as having inferior motion performance compared to plasmas, but that distinction has been erased with increased refresh rates. Here's a hint, though: many TVs advertise refresh rates of 240 Hz, 480 Hz, or even higher. Our tests have found that 120 Hz is just fine. You probably won't notice anything faster. Also, be sure to locate any motion smoothing features in the menu. Read our guide to find out why. Read reviews of LCD TVs.
LED TVs are marketed as if they're an entirely different beast than LCDs, but they're actually the same. The only difference is the backlighting. Unlike plasmas, LCD pixels don't make their own light so they need light shined through them from behind. Older LCD televisions use a series of fluorescent bulbs (called CCFLs), while some newer TVs use power-efficient LED light panels. In addition to saving money on electricity costs, some LED TVs can varying the backlighting on different regions of the screen, a feature called local dimming. Other TVs place LED lights around the perimeter of the screen, allowing for a remarkably thin panel. Read reviews of LED TVs.
3D TVs
This year's Super Bowl will not be broadcast in 3D. However, a number of 3D TVs are capable of "up-converting" 2D signals to 3D. In other words, it's faking the 3D – typically not very well. If you've been reading honest reviews of 3D HDTVs, chances are you know we're very skeptical of the technology. The 3D effects tend to break down under myriad circumstances, including fast motion and high contrast (which basically defines sports broadcasts).
Outfitting your whole party for a 3D experience can also be costly, if you have an active shutter 3D TV. Glasses can cost between $70 - 100. If you have the competing technology, passive 3D, you'll be able to save a lot of money. Either way, the glasses cause eye strain over long periods of time, and the Super Bowl isn't known for its brevity.
Our All-Star Team
Television of the Year, Best Plasma TV

Samsung D7000 Plasma Series

(51-inch, $1,799; 59-inch, $2,599; 64-inch, $3,399)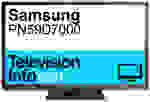 Read the Full Review
Best LED LCD TV

Samsung UNxxD8000 LED LCD Series
(46-inch, $2,699; 55-inch, $3,499; 60-inch, $4,199; 65-inch, $5,399)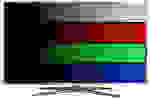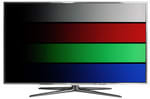 Read the Full Review
Best LCD TV, Best Budget TV

Vizio E3D LCD Series

(32-inch, $549; 42-inch, $729; 47-inch, $989)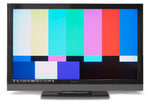 Read the Full Review
Best 3D TV

Panasonic VT30 Plasma Series

(55-inch, $2,499; 65-inch, $3,999)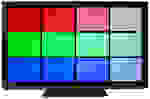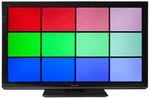 Read the Full Review
Hopefully this guide has helped you zone in on the HDTV that best suits your needs. Enjoy your new big screen during the big game.
Our editors review and recommend products to help you buy the stuff you need. If you make a purchase by clicking one of our links, we may earn a small share of the revenue. Our picks and opinions are independent from any business incentives.