Televisions
TCL Debuts New Quantum Dot and Roku TVs at CES 2015
New product lineup includes China's first-ever quantum dot TV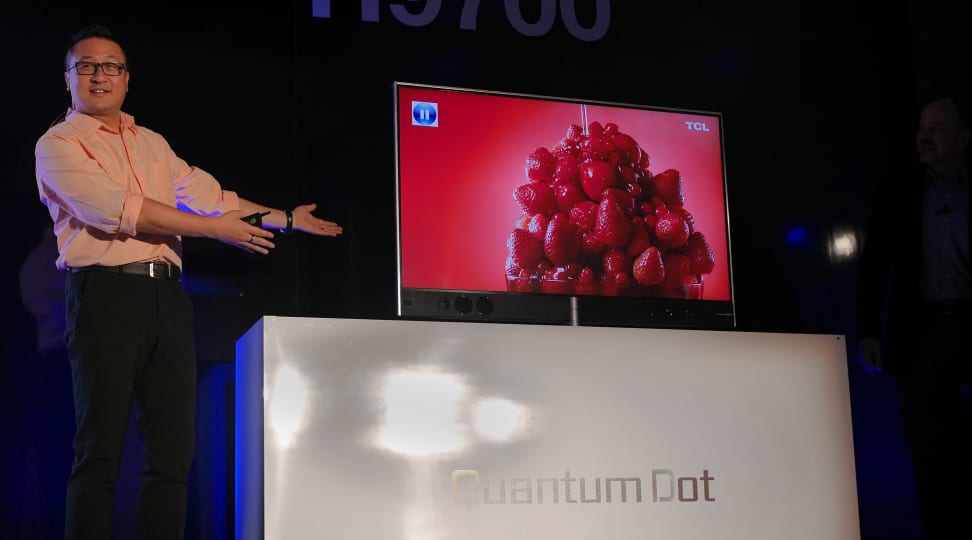 Credit: Reviewed.com
TCL, China's largest television manufacturer, took to CES 2015 to showcase a new Quantum Dot TV, the next generation of TCL Roku TVs, and the entertainment platform TCL TV+.
As TCL moves into 2015, they'll be pushing their new TCL TV+ entertainment platform. TV+ allows users to navigate multiple content channels and move between cable, streaming video, online music, and interactive gaming. The platform will feature multi-media sharing, smart remote control, and an electronic program guide to give users the best, most intuitive entertainment experience.
In order to make TCL TV+ function at the level they want, TCL is working on building numerous partnerships with content providers across the globe—similar to their relationship with Roku Inc.
The general manager of OEM for Roku, Chas Smith, took to the stage to discuss their partnership and the latest innovations coming down the pipeline. In the first half of 2015, TCL will roll out three new series of Roku TVs that will total to 12 new models, which range in size from 32 to 55 inches. Additionally, they also announced the new 55" TCL Roku UHD TV, which will be the first 4K Roku TV.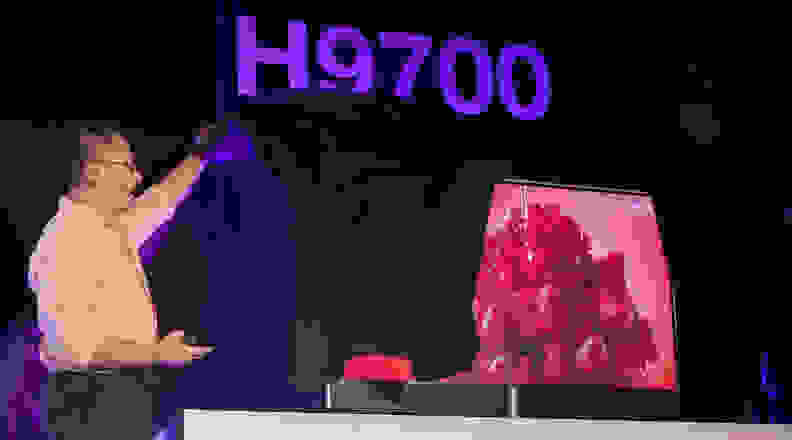 Perhaps the biggest showstopper was the inclusion of China's first-ever Quantum Dot television, the 55" 4K UHD Quantum Dot TV with Color IQ technology. Quanutm Dot is the latest buzz word in televisions, and plenty of companies are starting to incorporate the technology hoping to create the best picture possible. The Q55H9700 TV features booming built-in speakers that look similar to the Sony-designed speakers from 2013, and will have limited availability in North America later this year.
TCL capped off their presentation with their Guinness Record breaking 110" 4K UHD Curved TV. Even at this monstrous size, the 110" TV features glasses-free 3D effects and infinite black without reflection. Unfortunately, the 110" TV will not be going into mass production, so you'll have to settle for something a little less enormous.