Televisions
TelevisionInfo.com 2011 Select Awards
After testing dozens of televisions this year, we made our official selections for the very best TVs of 2011.
Credit:
Television of the Year
(51-inch, $1,799; 59-inch, $2,599; 64-inch, $3,399)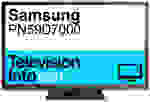 If you're looking for the crème de la crème of HDTVs this year, look no further than the Samsung D7000 plasma series (available in 51, 59, and 64-inch size). When we're talking about TVs, screen quality comes first and there was no question that the D7000 delivers. The contrast ratio is excellent and the black level is among the best we've tested. Color performance is likewise top-tier.
In the race for the "smart TV" moniker, Samsung has pulled ahead this year, in front of former front-runner Sony. Samsung's new Smart Hub has finally eliminated the division between traditional TV content and internet-based content, and done so in an elegant, easy to understand fashion.
Like most high-end TVs in 2011, the Samsung D7000 plasma series also supports 3D, using active shutter technology – clunky glasses and all. The 3D performance is decent, but you probably won't be watching that much 3D, anyway (there's simply not that much to watch).
(42-inch, $1,099; 47-inch, $1,299; 55-inch, $2,099)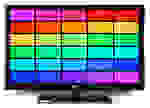 Picture-perfect color is what you get from the LG LV5500 series. If you're a movie lover, you'll appreciate that the TV delivers exactly what the filmmakers intended. The LV5500 features LG's excellent, easy-to-use multimedia interface for web browsing and apps like Netflix and Twitter. You'll also have fun with a secondary remote control, the wand-like "Magic Motion" remote, though the novelty may wear thin after a while.
---
Best Plasma TV
(51-inch, $1,799; 59-inch, $2,599; 64-inch, $3,399)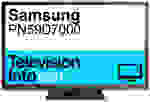 The Samsung D7000 plasma series (not to be confused with the D7000 LED LCD series) features everything we love about plasmas – deep blacks, wide viewing angles, and smooth motion – along with bonus features like an incredible multimedia platform and stylish design.
(55-inch, $2,499; 65-inch, $3,999)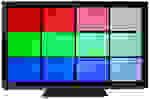 The VT30 is Panasonic's top-of-the-line plasma series, packed with features and primed for performance. Not to be confined to a mere two dimensions, this TV really shined in 3D, we well. Let's not forget a kudos to Panasonic for upping their game in product design. It's a sleek, slender TV that still delivers deep black levels and solid color performance.
---
Best LCD TV
(46-inch, $2,699; 55-inch, $3,499; 60-inch, $4,199; 65-inch, $5,399)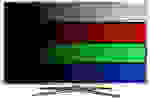 Samsung's top-of-the-line LED series does not come cheap, but you get your money's worth. There are a slew of features, including internet apps, streaming content, and 3D display. In terms of raw performance, the D8000 offers great contrast ratio and amazingly smooth motion. Don't forget looks. With its remarkably thin profile and gleaming, 4-legged pedestal, you'd be hard-pressed to find a more stylish TV.
(46-inch, $1,499; 55-inch, $1,899; 65-inch, $4,499)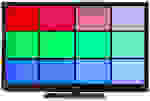 The Sony HX729 series offers an incredible color fidelity and a wide contrast ratio. As a higher-end product, the TV includes features like 3D and internet connectivity, but we found the online interface a little cluttered, which kept it from cinching a top spot.
---
Best 3D TV
(55-inch, $2,499; 65-inch, $3,999)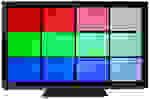 We're still not sold on the whole 3D craze, but some people must have the latest gadgets. If you're shopping with 3D in mind, the Panasonic VT30 is the best in the business. It offers the most immersive experience with the least amount of "cross-talk," or bleed between the left and right eye. The VT30 is also an excellent 2D television, which is what you'll actually be watching most of the time.
(47-inch, $1,699; 55-inch, $2,399)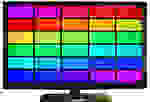 The LG LW5600 series takes a different approach from Panasonic, using the passive 3D technology that you've probably seen in movie theaters. The glasses are far cheaper and more comfortable over sustained periods, but we found the entire experience a bit less immersive. Nevertheless, the LW5600's performance is good and the online features interface is excellent.
---
Best Budget TV
(32-inch, $549; 42-inch, $729; 47-inch, $989)
Vizio excels at making affordable TVs that still manage great picture quality. With the E3D series, though, they also managed to pack in a bunch of features typically reserved for more expensive TVs, notably 3D and internet streaming content. This is one of the year's best bargains.
(42-inch, $499; 46-inch, $599; 55-inch, $849)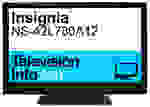 Best Buy's house brand, Insignia, definitely aims for the bargain shopper. It has humble intentions (at least by our exacting standards), but the L780 rose above expectations with strong color and motion performance. Sure, it's not a perfect TV, but it is a good value for the money.
---
Best Budget 3D TV
(32-inch, $549; 42-inch, $729; 47-inch, $989)
The Best Budget TV winner also takes home the prize for Best Budget 3D. Using the passive 3D technology, the E3D will allow you to outfit the whole family in 3D glasses for a fraction of the price of the competing technology, active shutter 3D. The TV itself is also quite affordable, compared to other 3D-enabled TVs.
---
Best Internet-Ready "Smart" TV Platform
Samsung
In the last two years, we've seen huge leaps in technology as TVs have embraced content and applications previously limited to your computer. It's standard now for high-end TVs to offer ethernet and WiFi connectivity that draw on YouTube, Facebook, Twitter, and dozens of video feeds. In the worst instances, this has led to sluggish, cluttered menus listing one feature after another. Samsung has risen head and shoulders above the competition by creating a new "Smart Hub" home page that unites all the best features in a clean, easy to use interface. They've also launched their own app store and opened up the platform to independent developers. We're hoping for interesting applications in the coming year.