Televisions
The Tiniest, Cheapest, Greenest Home Theatre
Turbocharge your smartphone with the eco-amp.

Credit:
We can probably all agree—exceptions like the LG HTC One aside—that smartphone speakers are pretty terrible. While there are a number of excellent docks and portable speakers out there, they cost a lot, aren't always portable, and require a power source. Could it be that a better solution is out there?
David Legrand and Hayley Strauss of Eco-made seem to think so. To that end, they have created the Eco-amp, a decidedly low-tech, cardboard amplifier for the iPhone 4, 4s, and 5. Made from recycled paper and soy-based ink, the Eco-amp is completely biodegradable... and completely adorable.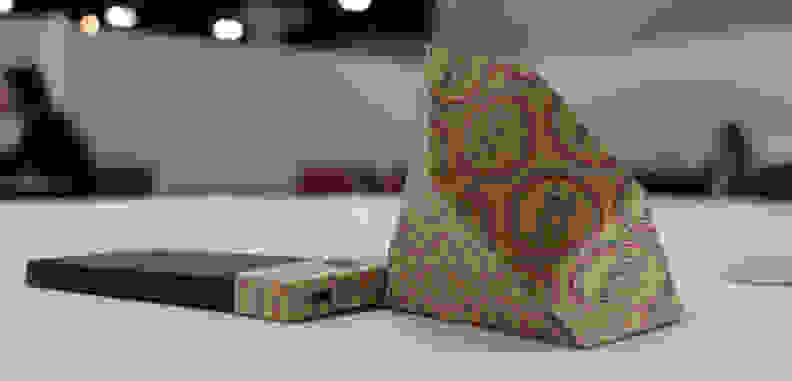 The Eco-amp 2.0 (MSRP $10 for a pack of two) is available online from the Eco-made website in up to 24 different patterns. Customers can also request bulk orders in any pattern they wish at a reduced cost.
The amplifier, which is sold as a flat piece of pre-cut cardboard, requires a bit of assembly before use. In all, it took about five minutes to put it together, and the process did provide me with a minor feeling of accomplishment. Once assembled, it easily slips on to the bottom of an iPhone.
So how does it sound? Well it definitely amplified the sound, not by much, but enough to be noticeable. Let's also stated the obvious here: The Eco-amp is just acoustic horn, so don't expect it to improve the quality of your iPhone speakers.
In terms of actual usability, we had a little trouble interacting with the phone's touchscreen when the speaker was attached. While the native iTunes app was easy to use, the cardboard creeps up just over the bottom of the screen, making it difficult to access certain buttons on Spotify.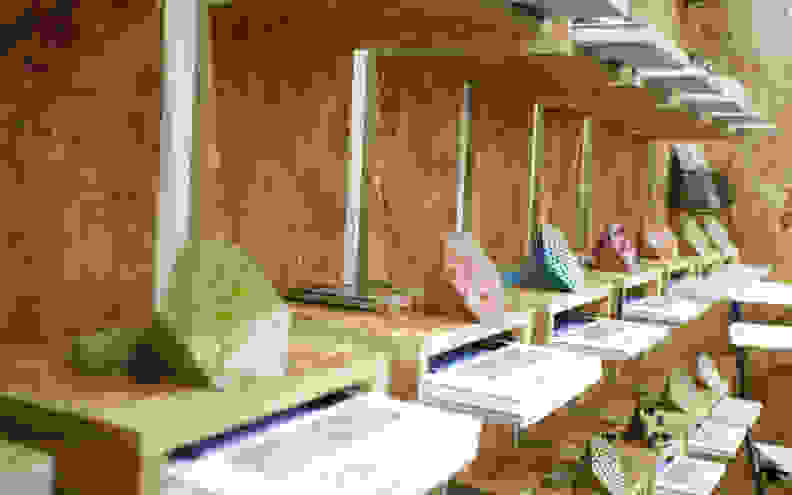 The Eco-amp is bound to be a conversation starter and it certainly fills a niche. And yes, you could easily replicate the results with a DIY solution, but yours wouldn't look half so charming. We admire Legrand and Strauss's focus on post-consumer biodegradable materials, but even at $5 this cardboard cutout is not for everyone.