Televisions
This big-screen Samsung TV is the lowest price we've ever seen
Use the coupon code "SAVE 150" to get an extra $150 off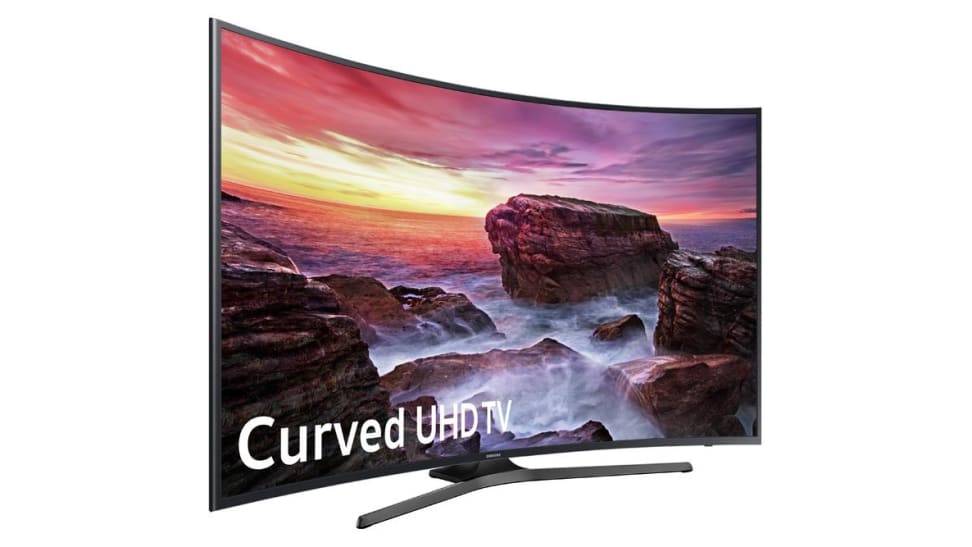 Credit: Samsung
In the market for a new TV and want something special? We just got wind of a seriously impressive sale from P.C. Richard & Son on a curved TV. Right now, if you use the coupon code "SAVE150" P.C. Richard will knock an additional $150 off the already-discounted price of the Samsung MU6500 Series 55-inch 4K TV.
The MU6500 Series is a 4K Smart TV with Ultra HD and HDR that typically costs $700 for this size. It originally cost $1,000, which was a little too much for a specialty television like this. When the price dropped 30%, it became more enticing but definitely still a big investment. A 55-inch 4K TV that actually looks fantastic for under $600 is not something you come across all that often.
The one thing to note with the curved screen is that you'll want to put it somewhere where you can sit directly in front of it. Bedrooms and small dens are ideal, as sitting off to one side can negatively impact the viewing quality.