Televisions
This Logitech touch screen remote is a great home upgrade for under $150
Put an end to remote clutter and battery hunting with this all-in-one touchscreen remote from Logitech.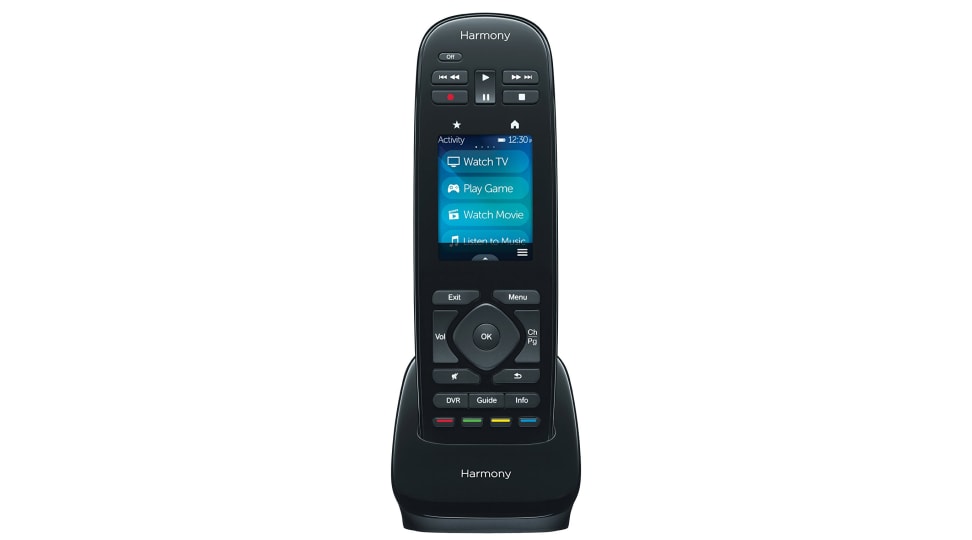 Credit: Logitech
Do you wish you could use one remote to control all your devices? What if it had a touch screen too? If this sounds like the dream, you might be interested to know about a deal we spotted that could make it a reality for under $150
The Logitech Harmony Ultimate One all-in-one remote is $100 off on Amazon right now, so you can get it for $149 (note that it will start shipping on May 29). I have this remote at home, and it makes my home entertainment experience pretty great, especially when paired with the Hub (more on that later). I'm not the most tech-savvy gal, and trying to navigate between devices and find the right inputs was always a crapshoot before. With my Harmony, I don't even need to think twice. I just tap a screen and I'm good to go.
Everything you love at the touch of a screen, not a button
The Harmony Ultimate One can control up to 15 different devices, including TVs, stereos, video game consoles, DVD and Blu-Ray players, and Apple TV. Normally, you'd need at least 2-3 remotes if you wanted to watch a movie and then play a game or switch to cable TV. And you'd have to get to know all the different buttons on each one. Don't even get me started on tracking down batteries for all the different remotes. It's a problem you can live with, sure, but it's also one you don't have to anymore.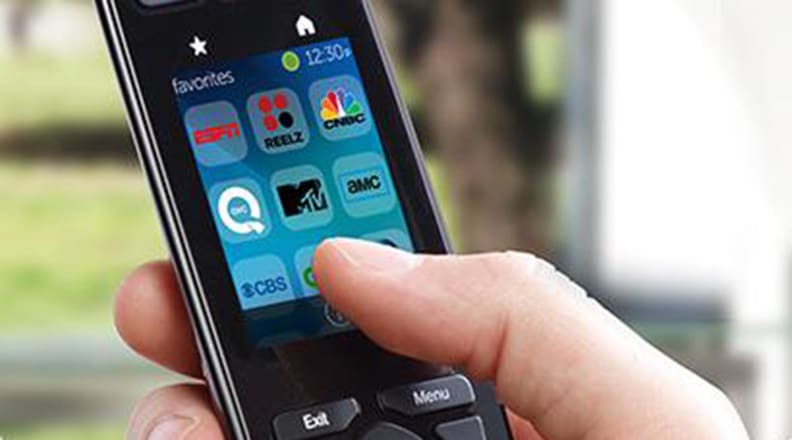 The easiest viewing experience you can imagine
You can program your favorite devices and up to 50 TV channels to appear right on the remote's color touch screen. Want to pause a DVD to watch a YouTube clip on your Apple TV? Tap the screen, and use same remote to navigate between devices. The remote's haptic feedback (vibration) lets you know that it received your command. You can also customize what appears on your home screen menu, making it even easier to quickly access your favorite devices.
The Logitech's Harmony remote is rechargeable and comes with a charging base so you never have to worry about a dead remote. In my house, the remote is used daily, often for hours at a time, and it can last anywhere from 3-4 days to a week between charges. If it does die, the charging base can get things up and running, at least enough to power on what you need, in a matter of minutes.
The remote with room to grow
If you're enjoying the remote and want even more capability, you can upgrade your setup by adding a Harmony Hub, like I did. This lets you connect to more streaming devices like Chromecast, Roku, and Amazon Fire smart devices like Philips Hue lights, smart switches and locks, and even Alexa (you can check device compatibility here). It usually runs about $100, but can majorly enhance your experience if you have any of this tech or plan to get it soon. The Hub also gives you smart phone control through the companion app (perfect to solve the missing remote conundrum and allay any dead battery fears entirely).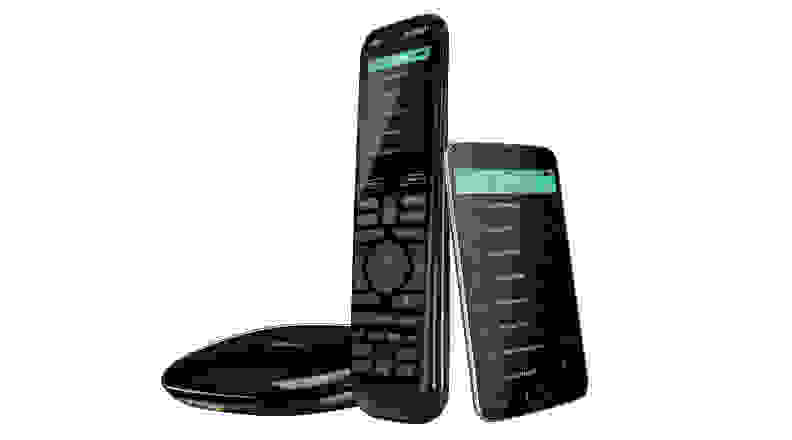 Plus, the Hub and the Ultimate One together only cost $249, and you get essentially all the same features as you would with the Harmony Elite that has Alexa built in (and comes with a Hub too). The Elite, which is the newer option for touchscreen Harmony remotes, usually runs for $350. But it is currently on sale on Amazon for $297.82, if you want the most current, Alexa-enabled Harmony remote available.
Prices are accurate at the time this article was published, but may change over time.