Televisions
This 55-inch Samsung 4K TV is at the lowest price ever right now
Can't wait for Thanksgiving to get a giant TV at a great price? You don't have to.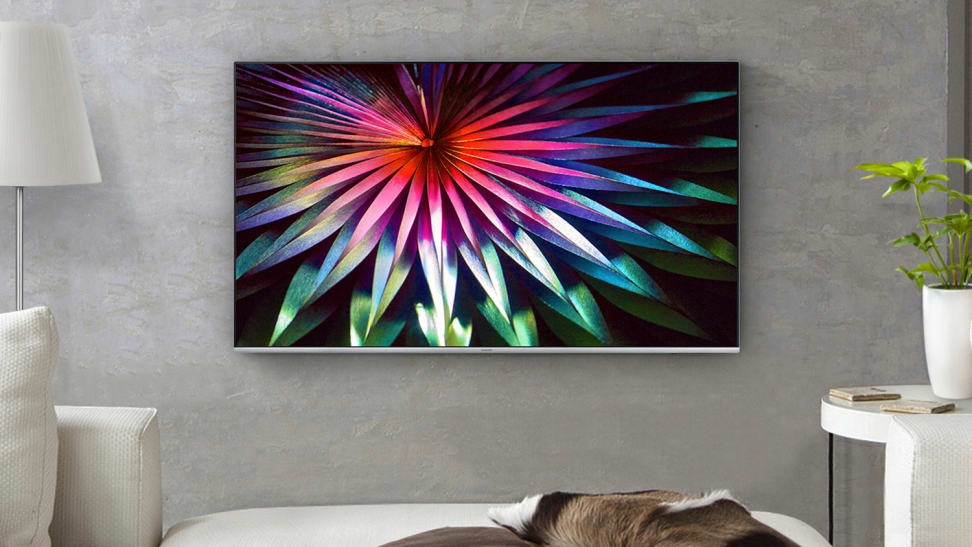 Credit: Samsung
Been thinking about upgrading your TV? You might want to stop thinking and start doing.
Right now, there is a crazy good deal on MassDrop* for a 55-inch Samsung 4K Smart LED TV. This massive television usually costs $1,500, but MassDrop is selling it for $900. That's a $600 discount, nearly half off the original price. You don't usually see sales like this unless it's Black Friday or Cyber Monday, but here we are, two months away from the annual shopping holiday. No crowds, no 4 a.m. lines, no fear of missing your chance to snag a great deal. This sale runs through Monday, Oct. 9, and you can get free shipping anywhere in the U.S.
*MassDrop does require you to log in to access the sale, but you can use Facebook, Gmail, or a throwaway email address to create an account.
What to love about this TV
Samsung is a trusted brand when it comes to televisions, and this model is no exception. The 4K picture quality is unbelievably crisp and sharp, and the 55-inch screen can practically transform your living room, den, or bedroom into a private movie theater. I actually have the 50-inch version of this TV at home, and absolutely love how vibrant the colors are and how clear the picture is.
It's great for gaming if you have a 4K console like the PS Pro, and even better for 4K movies and TV, especially because the smart TV capabilities mean all the streaming services you could want (Netflix, Hulu, HBO, etc.) are available without needing a secondary device. Better yet, a lot of Netflix's proprietary content is shot in 4K and this TV lets you enjoy it the right way.
Key features and specs:
• 4K, UHD, HDR
• 54.6 inch screen, measured diagonally
• Weighs 38.4 lbs.
• Includes a lightweight smart remote
• Built-in Dolby Digital Plus audio
• Built-in WiFi and Bluetooth (great for wireless headphones)
• Built-in channel guide if you have cable or a digital antenna
• Includes a stand, but light enough for easy mounting
• TV-to-mobile mirroring (and vice versa)
• 4 HDMI ports
• 3 USB ports
• 1 ethernet port
Prices are accurate at the time of publication, but may change over time.