Televisions
This smart 4K TV is under $400 right now—but it won't last long
With Roku built in, you can watch Netflix and Hulu instantly. No more juggling remotes!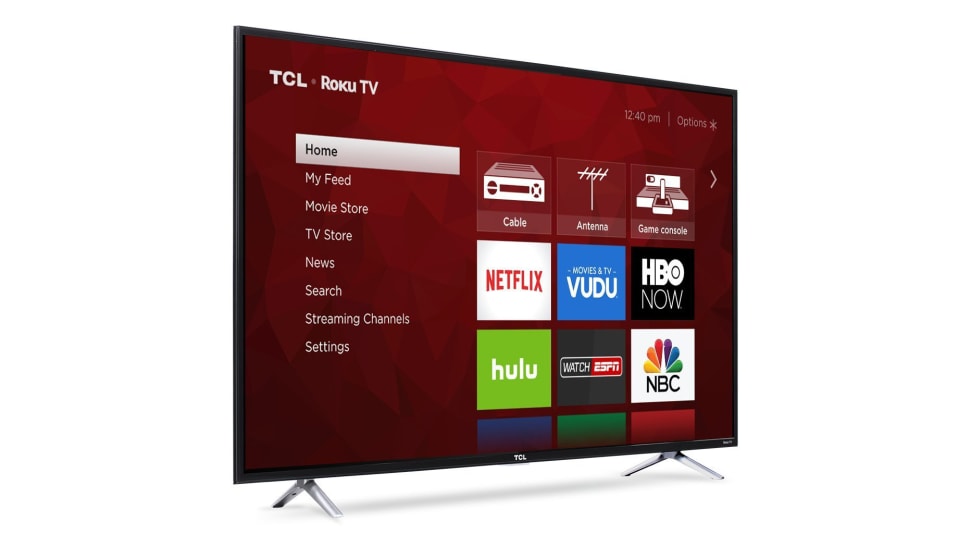 Credit:
You can find smart TVs with 4K quality at great prices these days, especially when you're able to catch them on sale.
Right now, just such a sale is taking place on Amazon, where you can find a 55-inch TCL smart TV with Roku built in for just $398. Less than $400 gets you a massive flat screen and the ability to access all your favorite streaming services without hooking up a secondary device.
This best-selling TV usually costs $450, but occasionally drops down below the $400 mark. However, the sale often ends pretty quickly, so you'll want to act fast* if you're in the market for a great TV at a fantastic price.
*It's currently on backorder, so you will have to wait a week or so to get it, but what's a week compared to saving money?
What makes this TV a steal
• 4K Ultra HD picture quality with HDR (high dynaic range) technology for a clearer picture
• Includes a built-in digital tuner for access to local networks
• Built-in Roku technology for access to thousands of streaming services and apps like Netflix, HBO Now, YouTube, etc.
• Compatible smartphone app that lets you control your TV with your phone
• Straightforward remote with easy-access buttons for popular apps
Prices are accurate at the time of publication, but may change over time.