Televisions
Turn your home into an art gallery with this sleek TV
With over 100 art pieces to choose from, the Frame brings the museum to you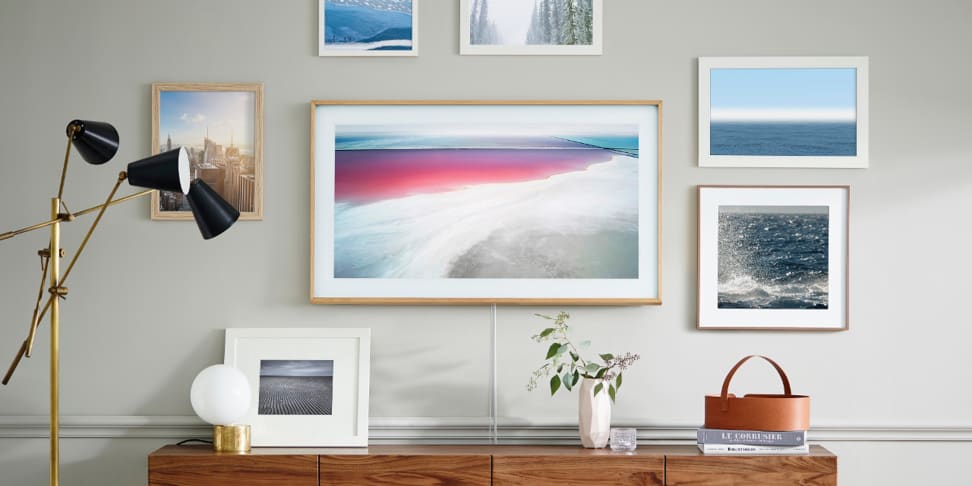 Credit: Samsung
I don't know about you, but I find TVs to be so boring nowadays. They're all the same mix of black plastic and sharp lines. Where's the originality? Where's the design? I want something that blends with my home decor instead of overpowering it.
Of course, not all brands shirk originality. Samsung—maker of the Serif TV—challenges the status quo with new TV designs that buck against the trends. Their latest, The Frame, takes artful design a step further.
The hook for this new TV is that it'll display a piece of art instead of going to black when you turn it off. With over 100 art pieces to choose from—which include landscapes, architecture, wildlife, action scenes, and drawings—your TV can finally be a true decorative piece. The bezel is even designed to look like a picture frame and has customizable options to match your home.
The Frame also sports Samsung's new Invisible Connection and No Gap Wall-mount. These are the fancy names to go with the tech needed to give you a TV with "invisible" wiring. Ensuring that it looks like a picture hanging on your wall and not a TV.
While we don't know the price or specific specs of the TV, The Frame is going to be available this Spring.
Related Video