Televisions
What Hollywood's Favorite Movies Say About Hollywood
If the industry's favorite movies are any indication, Hollywood films are going to get even more pedestrian.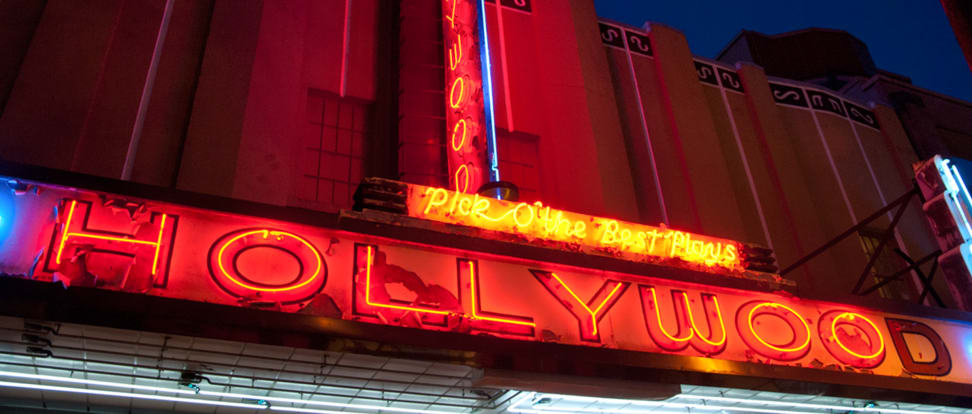 Credit:
Best film lists are usually created by polling either the public or highbrow film critics.
The former are about as valuable as the People's Choice Awards, while the latter just see us padding our Netflix lists with way too many foreign films we'll never actually get around to watching.
(Renoir's Grand Illusion? Still on my list.)
So I was intrigued to find that The Hollywood Reporter's new list was compiled by polling the greater filmmaking community—actors and directors, cinematographers and writers, studio heads and agents. In all, 2,120 members of the Hollywood community contributed to Hollywood's 100 Favorite Films.
The results are at once predictable and surprising, but I didn't have to look far beyond the number one slot (The Godfather) to start seeing red. In the number 12 position: Back to the Future. Number 27: The Breakfast Club. Number 31: The Princess Bride. Number 36: Ferris Bueller's Day Off.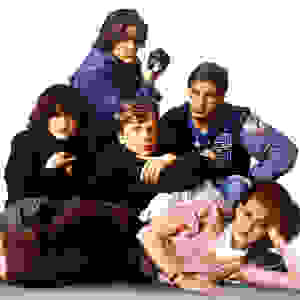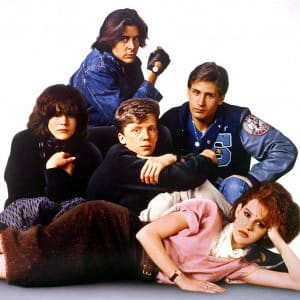 These are the films Hollywood aspires to?
To be sure, there are a number of delightful, somewhat unexpected selections, such as The Big Lebowski (#51), Eternal Sunshine of the Spotless Mind (#56) and, yes, Monty Python and The Holy Grail (#68). These are great entertainments, even if they aren't the kind of heavyweights we usually associate with a list of greats. I reserve the right to quibble, but these didn't make me gag.
And the list is plumped with films that struck a chord for more than one generation. From Dr. Strangelove (#37) to Pulp Fiction (#5), Some Like it Hot (#47) to Silence of the Lambs (#22), great, enjoyable movies that survive repeated viewings are definitely represented.
What's troubling is seeing absolute lightweights like Ghostbusters (#77) and Die Hard (#83) edge out significant works of art, films that broke the mold.
Our Takeaways
New is good. The list includes 14 films from the 2000s and 23 from the 1990s. But there are only two films from the 1930s— The Wizard of Oz (#2) and Gone With the Wind (#15)—and none older than that. Just three films from the 1940s are represented: Citizen Kane (#3), Casablanca (#6), and It's a Wonderful Life (#20). That's it for the first half of the century.
The greats are overrated. Hollywood has no love for John Ford, who virtually invented the western. The legacies of William Wyler, George Stevens, and John Huston are ignored. Charlie Chaplin is nowhere to be found, and neither are Buster Keaton or the Marx Brothers. Meanwhile, Steven Spielberg earns seven slots on the list.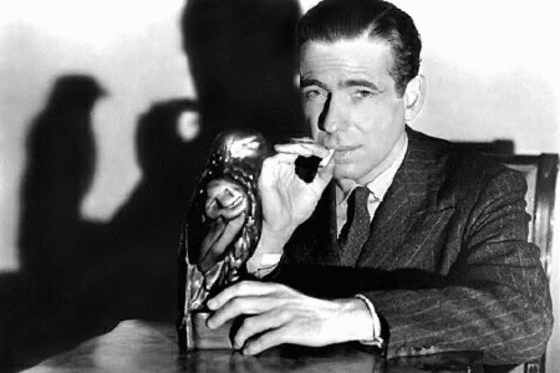 Classic genres are so yesterday. Unless you count Blazing Saddles (#74), westerns are dust. Shane and High Noon need not apply. Screwball comedies no longer tickle Hollywood's funny bone. Who needs Born Yesterday, Philadelphia Story, or Sullivan's Travels? And, except for Sunset Boulevard (#58) classic film noir is absent. The Maltese Falcon, Double Indemnity, and Touch of Evil are just too dark for today's Hollywood. But 2014's filmmakers love sci-fi and fantasy, and it's not just E.T. The Extra-Terrestrial (#8) and 2001: A Space Odyssey (#9) they get excited about.
Subtitles and non-fiction are boring. Today's Hollywood must be allergic to subtitles, because there are only three foreign films on the list: Amélie (#60), Pan's Labyrinth (#97), and The Seven Samurai (#100). The masterworks of Ingmar Bergman, Federico Fellini, Michelangelo Antonioni, and Jean-Luc Godard don't seem to count for much. Even Spanish bad-boy Pedro Almodóvar gets no love. And mesmerizing documentaries like The Thin Blue Line, Don't Look Back, and Night and Fog are dismissed.
Why We Fear for Hollywood's Future
When you break down the rankings, certain truths start to emerge.
Older respondents—age 70 and up—ranked stalwarts like Citizen Kane and Casablanca among their top five picks, but the youngest—age 20 to 39—snubbed them in favor of films like Pulp Fiction, Forrest Gump, and Back to the Future. These are, ostensibly, the filmmakers of today and tomorrow.
"Hollywood's tastes are pretty much what Hollywood makes," suggests Stephen Galloway, Executive Editor of The Hollywood Reporter.
"Hollywood's tastes are pretty much what Hollywood makes."
In summing up the list, Galloway adds that the roundup shouldn't be compared to a critic's best list. "I guess it's not surprising. There aren't many art house, foreign or avant-garde films, and you don't see Renoir or Chaplin. I find that a bit disappointing, personally."
Of course, tastes evolve over time. The British Film Institute's monthly magazine Sight and Sound polls top critics, programmers, and academics every decade to curate a greatest films list. Orson Welles' Citizen Kane topped the list for five decades running, but in 2012 a new champ emerged: Alfred Hitchcock's Vertigo. Ironically, when it opened in 1958, Vertigo was considered a misfire by many critics.
The issue isn't that Hollywood is a step or two behind the critics. It's that it won't be long before filmmakers will consider Transformers something to aspire to.
Maybe the death of Hollywood wouldn't be such a bad thing?
Hero image: Flickr user "heritagevancouver" (CC BY-NC-ND 2.0)