Televisions
What I Learned at IFA: Vestel Is Huge (And Americans Know Nothing About It)
Q: How can a company this large be virtually unknown in America? A: Because America is not the center of the universe.

Credit:
One of the best parts of attending an international convention is exposing yourself to customs, cultures, and products outside the U.S. It's also a bit humbling (read: embarrassing) when you discover enormous brands that have a sizeable impact on the world and you're too sheltered to even be aware of them. Enter Vestel, the Turkish manufacturer that inhabited a huge hall here at the IFA show in Berlin.
Looking around the company's booth, you'll see nearly every prevailing trend in televisions: 4K, 3D, giant screens, cheap screens, and everything in between. It's the stuff we write about every day, but because the brand Vestel is so unfamiliar, the feeling can only be described as unheimliche.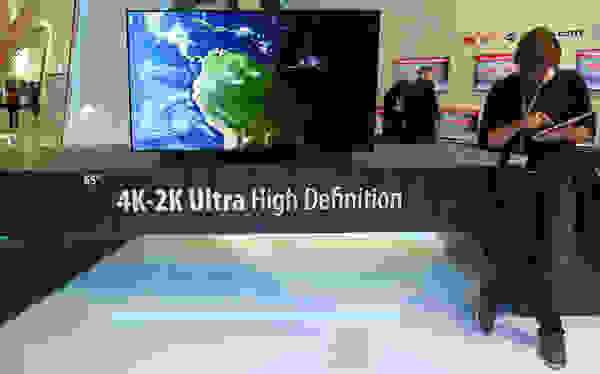 Here's the rundown on this vast but unknown company. Vestel is the largest original design manufacturer (ODM) for displays in Europe. This means that other companies–frequently huge, worldwide brands–design products, then pay ODMs to build them for local markets. This is quite a common practice. Mexico has many ODMs to build products for North America. European ODMs are usually in former Soviet bloc countries, and China is among the most common for Asian markets.
Vestel is a special case amongst ODMs, however, because it's the rare company that also manufactures products under its own brand name, and quite successfully. But because Vestel only uses its name in Turkey and surrounding countries, much of the world has never heard of them.
Vestel also manufactures white goods like washing machines, refrigerators, and dishwashers, but they're known for their displays first and foremost. A representative from the company stated that they're thinking about moving into making tablets and mobile. And why not? Judging by what I saw at the booth, Vestel is more than capable of making great products. You'll just never get to see them—at least not in America.