Televisions
You can now get this kid-friendly version of YouTube on your smart TV
Get psyched, little tykes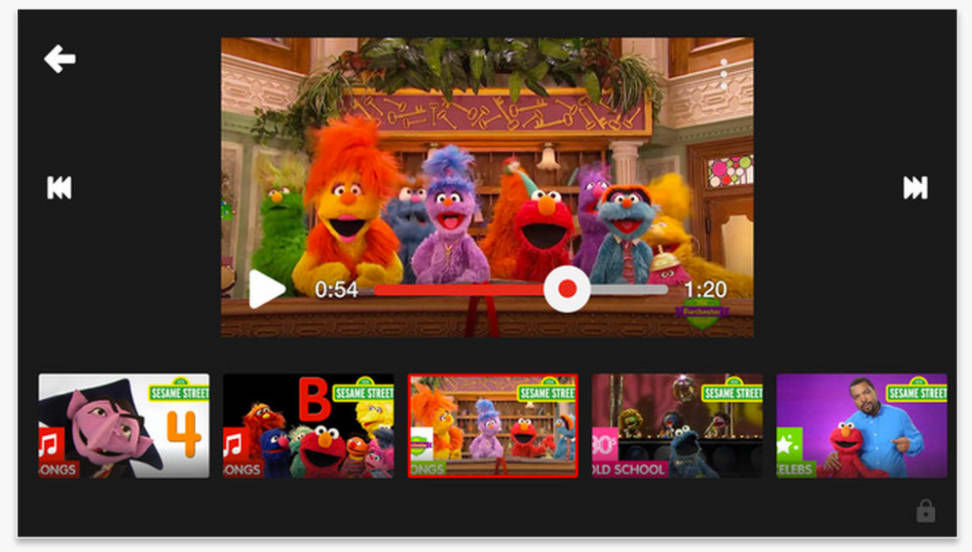 Credit: GeekDad
If you have younger children, you're probably a fan of YouTube Kids. After all, the app filters out the seedier parts of the video-sharing site and replaces it with age-appropriate content. But if you've ever wished you could use it on bigger screens instead of just phones and tablets, you're in luck! The app is now available on a range of LG, Samsung, and Sony smart TVs, which makes kid-friendly viewing from the comfort of your living room that much easier.
You can download YouTube Kids on the following smart TVs:
2013 - 2017 Samsung TVs, plus BluRay players that have Samsung's app store
2016 - 2017 Sony TVs, excludes Android TV models
2015 - 2016 LG webOS TVs
YouTube Kids is something of a double-edged sword, though. I mean, on one hand, it offers great educational content. But since the application relies on a curation algorithm, there's a chink in the armor: algorithms can be fooled, especially by mature content designed to look like children's cartoons. So, if Jimmy Junior gets a taste of YouTube's dark underbelly, it's up to you to flag the video. Personally? I recommend reading the app's parental guide first. Know what you're getting into, folks.
If you're in the market for a new smart TV, we recommend the Samsung MU7000 series. Between the excellent picture quality and the "minimalist clicker," you can't go wrong.
Related Video