Televisions
You'll Soon Be Able to Stream DirecTV to Select LG TVs
Who says you can't teach an old smart platform new tricks?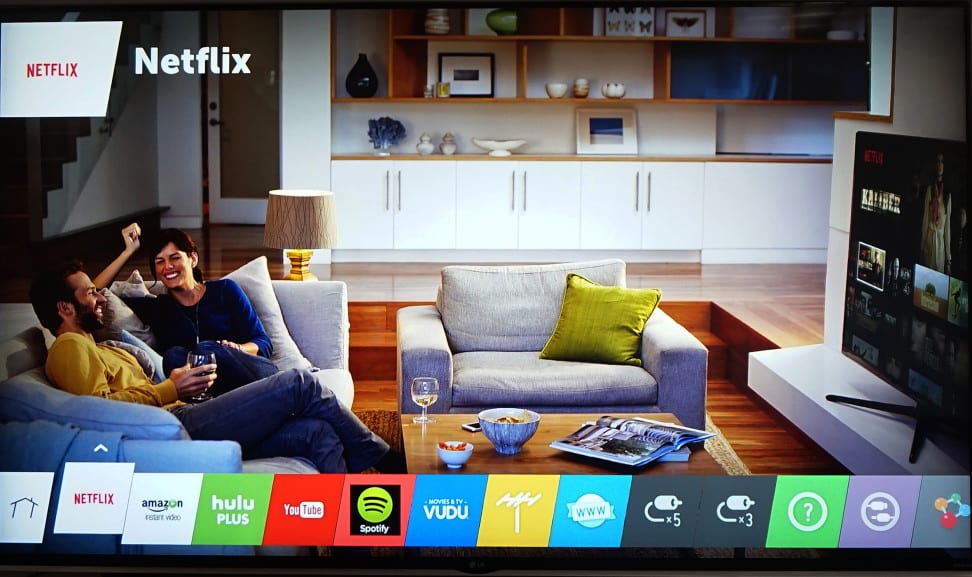 Credit: Reviewed.com / Lee Neikirk
Today, LG Electronics announced a series of improvements to its "webOS 2.0" smart platform, enhancing the platform's content selection while bringing it to even more LG TVs.
Heading up the announcement is a new partnership with DirecTV, designed to give select LG TVs running webOS 2.0 the ability to access DirecTV-Ready and 4K-Ready content natively—no extra set top box required.
It's unclear if no "extra" set top box means you will need a main box somewhere on your network, but it's likely. If you do have one of DirecTV's Genie HD DVR boxes, these LG TVs will also gain DVR functionality on each TV.
The DirecTV Ready application should debut on September 2nd. LG claims it also intends to add music-streaming services iHeartRadio and Rdio in a similar fashion, though it has yet to announce when that will become available.
Perhaps even more exciting news, however, is that select 2014 LG TVs will receive a free upgrade to webOS 2.0 on September 21st.
Last year we named the bubbly webOS the best smart platform of 2014. This year LG released the 2.0 version, which offers more content, better processing, and faster boot times.
Additionally, webOS 2.0 allows users to do things like customize and save integrated cable channels. It also ironed out some issues we had with previous LG smart platforms, such as the annoying on-screen buttons that would pop up whenever the old Magic Remote was triggered or moved.
A dozen LG TV series are eligible for the upgrade.
The bottom line is that while the 2.0 version of webOS is quite similar to the original, it's enough of an improvement that if you can upgrade, you should.
Eligible 2014 smart TVs include the LB6300, LB6500, LB7100, and LB7200 Full HD series; the UB8500, UB9200, UB9300, UB9500, and UB9800 4K series; and the EC9300, EC9700, and EG9700 OLED series.
Press Release
LG - ENGLEWOOD CLIFFS, N.J., Aug. 31, 2015 - LG Electronics USA today announced expanded content partners for its webOS Smart TV platform, including access to streaming Full HD and 4K content from DIRECTV without the need of extra boxes for DIRECTV subscribers. This new offering is among a host of other premier content providers, giving LG Smart TV owners more home entertainment options than ever before.
LG also announced at no-cost firmware update for 2014 webOS Smart TVs to give owners virtually all of the new webOS 2.0 features that debuted on this year's new Smart TV models. Upgraded LG webOS TVs will offer an improved user experience with a more intuitive layout, convenient shortcuts, quicker boot-up time and even faster response when switching between applications.
The free upgrade is the first of such kind in the industry, demonstrates LG's commitment to offering consumers a best-in-class, customized TV experience with the latest and highest quality content delivered from a simple and fast interface.
"As more consumers embrace streaming content as a preferred method for their video consumption, our goal is to ensure LG smart TVs are offering the simplest, fastest ways to access content services," said David VanderWaal, vice president of marketing, LG Electronics. "Continuing to add high-value content providers, such as DIRECTV, supports our webOS brand promise of 'making TV simple again,' even on previous years' models as seen with our webOS updates."
Related Video