Televisions
YouTube Brings 4K Streaming to CES
VP9 codec makes 4K streaming possible

Credit:
YouTube announced today that it will premiere a new video codec at CES 2014 next week in Las Vegas, Nevada. The royalty-free codec has been developed by Google, and will make 4K streaming a thing of the present.
4K is the next evolution in display resolution and content creation, and boasts a pixel count of 3,840 x 2,160—four times higher than Full-HD 1080p. The codec comes as a valuable resource: While 4K TVs have been available on the consumer market since 2011, a reliable way to view or stream native 4K content has not. Some 4K content already exists on YouTube, but the VP9 codec will greatly reduce the bandwidth necessary to view it.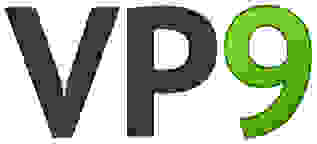 According to the source, Google's VP9 codec was developed as an alternative to the H.265 video standard that many 4K TVs are already compatible with. While it's already receiving hardware support from chipset vendors like ARM and Intel, manufacturers such as Samsung, Sharp, and Toshiba apparently won't have compatible TVs ready until 2015.
Even if you're not on the 4K bandwagon, the VP9 codec comes as a boon to YouTube's overall efficacy by reducing the amount of data needed to stream HD content by about half, which should reduce the buffering time of almost all of YouTube's video content.