Vacuums
2016 Best of Year Vacuum and Robot Vacuum Awards
These are the best vacuums you can buy to get your house clean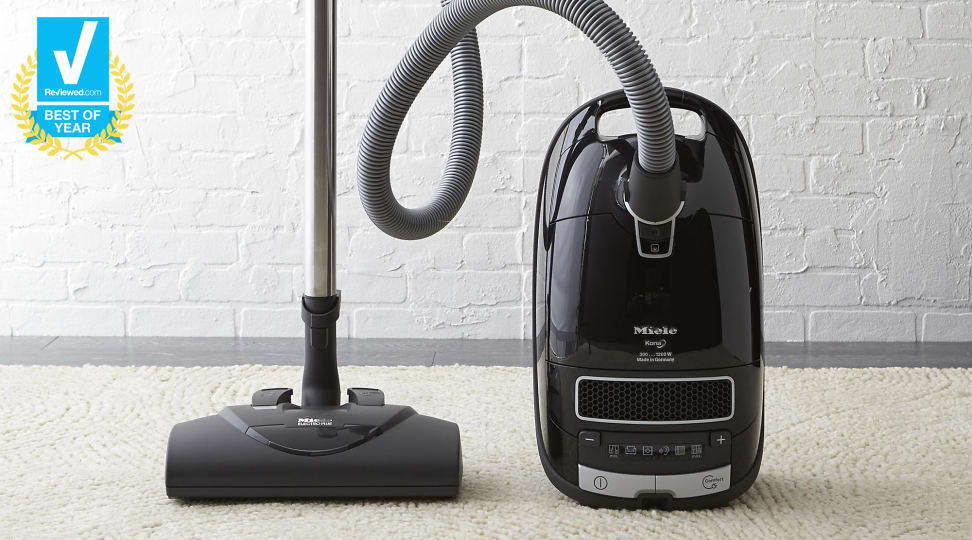 Credit: Crate & Barrel
Keeping a clean house can be hard—especially if you have pets or kids. That's why a good vacuum is so important.
We think the best vacuums not only do a great job picking up dirt and debris, but are also easy to use on every surface you have to clean. So we tested dozens of popular vacuums to see how well they clean—and how hard they are to move around the house.
Whether you want a canister, an upright, a cordless vacuum, or a robot that does the job for you, these are the best vacuum cleaners you can buy.
Best Vacuum: Miele C3 Series Canister/Miele U1 Series Upright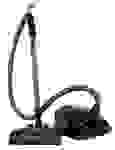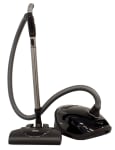 Whether you want a canister vacuum or an upright, the best vacuum you can buy is going to be a Miele. The German manufacturer is known for its attention to quality and detail, and it shows on both of these high-end vacuums. They're quiet and sturdy, and every part fits into place perfectly.
In our lab tests, the C3 Series canisters cleaned well on multiple floor types—which is good news if your house has carpet, hardwood, and area rugs. But what really impressed us was how easy they were to use. Pulling the vacuum around the house didn't feel like a chore, and there was an attachment for every task. Although prices range from a lofty $649 all the way up to $1,499, the C3 makes vacuuming feel less like a chore.
If you prefer an upright, the U1 Series is as good as it gets. Quiet and straightforward, the U1 uses self-sealing bags—so you can toss dirt away without touching it. The entry-level U1 Twist starts at $449 on sale. Read our full Miele C3 canister review and our full Miele U1 upright review.
Best Vacuum for the Money: Kenmore 81614 Canister/31150 Upright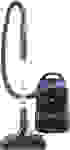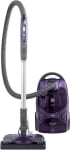 Kenmore makes some great vacuums that are also great values. We're partial to these two, which combine useful features and solid performance, but don't inflate the price with unneeded extras.
The all-new Kenmore 81614 canister vacuum comes with a ton of attachments that help you clean everything from thick carpets and hardwood floors to draperies and hard-to-reach corners. We especially like the Pet PowerMate—a tiny, powered brush that picks up stubborn fur and pet hair from upholstery. It's only available on Kenmore vacuums.
The Kenmore 31150 upright vacuum is similarly powerful when it comes to dirt pickup. Not only is the bagged upright rugged and easy to store, but it got more dirt out of high-pile carpet than any other cleaner we've tested. Read our full Kenmore 81614 canister review and our full Kenmore 31150 upright review.
Best Cordless Vacuum: Dyson V8 Absolute



Yes, the V8 Absolute might be expensive, but this Dyson is the first cordless vacuum that we think is good enough to be your only vacuum. With 40 minutes of battery life and a weight of under 6 lbs., you can use it to pick up a small mess, or clean the whole house.
Our tests also showed that it cleans better than vacuums many times its size. In fact, it picked up 88 percent of dirt we put down for testing—which is far more than many full-sized vacuums can manage. Read our full review.
Best Robot Vacuum: Neato Botvac Connected


A robot vacuum has to be both a good robot and a good vacuum—getting to wherever the dirt is, and then cleaning it off the floor. The Neato Botvac series is good at both those things. In our tests, Neato's vacuums tenaciously climbed onto area rugs without getting stuck, picking up debris and pet hair in the process.
The Botvac Connected adds another layer of control. With WiFi connectivity, users can remotely schedule cleanings even if they aren't home. Read our full review.
Best Robot Vacuum for the Money: Anker RoboVac 10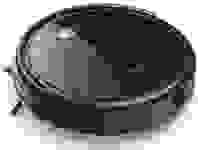 At $199 on sale, the affordable Anker RoboVac 10 makes a great gift—or a good way to try out a robot vacuum without spending too much money.
But the RoboVac is far from a novelty. In fact, it's one of the best basic robot vacuums on the market at any price. Unlike other entry-level robot vacuums, the Anker never got lost or ran out of battery before it finished cleaning up our test lab. Read our full review.
Update, Nov. 25, 2016: We noticed that the Robovac 10 has frequently been sold out at Amazon and Walmart. We recently tested it's brand-new successor—the Eufy Robovac 11—and also recommend it. The Robovac 11 cleans just as well as its predecessor, but has a longer battery life. Read our full review of the Robovac 11.