Vacuums
The Secret to a Perfectly Clean Rug
Use this simple trick to get out all the grime.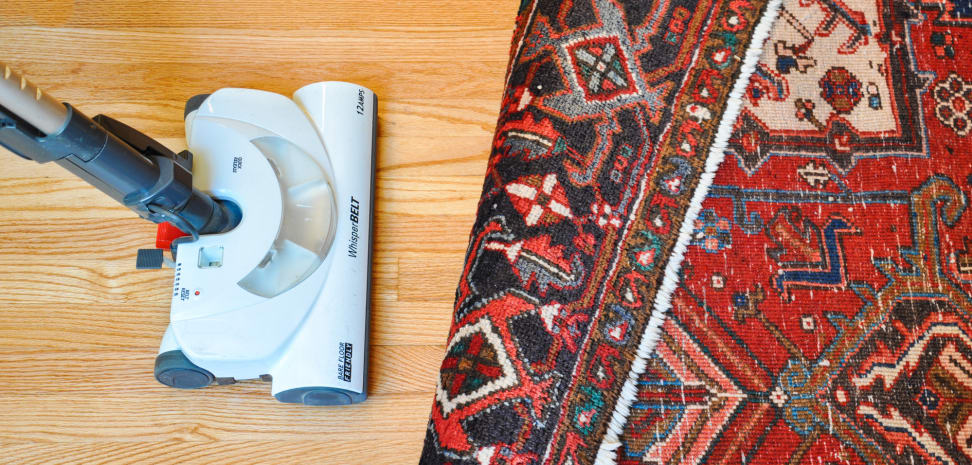 Credit: Reviewed.com / Dave Swanson
Editor's Note
This article was originally published on April 16, 2015.
March 23, 2016
I've never been much of a fan of wall-to-wall carpeting. Give me a nice tile or hardwood floor and robe it in a colorful Oriental, Persian or Turkish wool rug—that's how to dress a living area. Not only that, but an area rug is easier to clean, meaning my home is probably cleaner than those with fixed carpeting.
Or so I thought!
While showing off my recently refinished hardwood floors, a friend told me of a simple trick for getting the most dirt out of an area rug.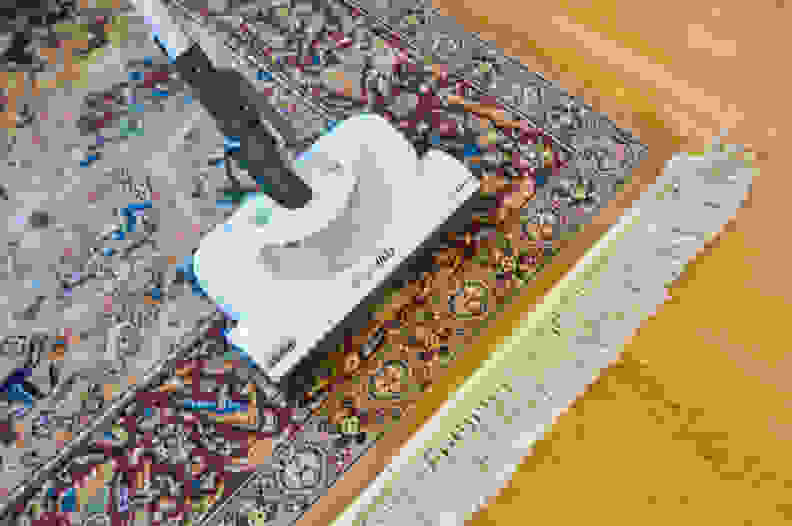 It's surprisingly simple: You just turn the entire rug over and lay it flat. Run your vacuum cleaner over the underside of the rug, using the beater bar or rotating brush. The vibration will loosen dirt trapped deep inside the carpet's fibers, my friend explained, shaking it out onto the floor below.
So I flipped over one of my area rugs and started vacuuming. When I rolled the carpet back a few minutes later, I was astonished to see a layer of fine, dark grey dust coating my floor. It looked like someone had sprinkled gunpowder all over the place. I ran the vacuum cleaner over the hardwood, but the debris was so fine that I had to follow that up with a brush and dustpan. It was disgusting!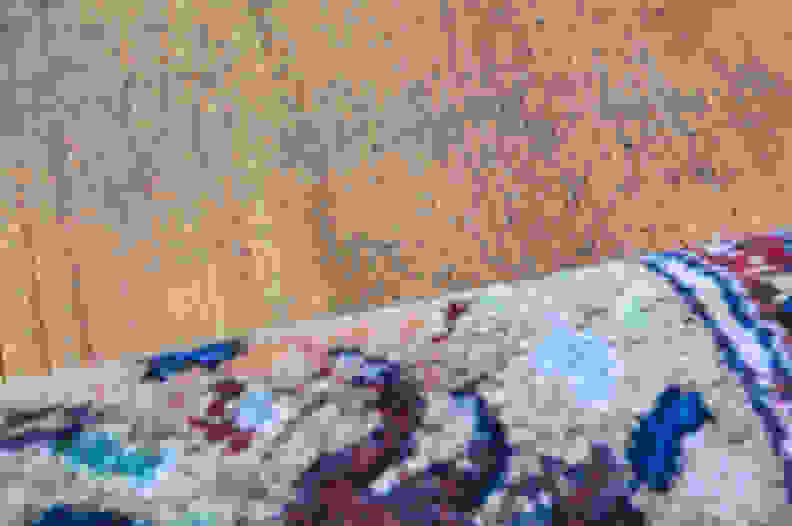 Note that the suction function on most vacuum cleaners is sufficient for removing the majority of surface debris from your rugs. The beater bar on a typical vacuum cleaner works great on the back side of quality or vintage woven rugs, but it's too harsh for the more delicate top surface—in time it will damage the rug's pile and fibers.
And even if you find this trick works for you, experts say that a professional cleaning is worth springing for every few years—especially if you have a rug that sees a lot of traffic.
Personally, I think I'll establish a "no footwear" rule for the house. But I still haven't figured out how to handle the paw-wear.
Related Video