Well folks, it's the time of year when you can say—with a straight face, for once—that winter is coming.


Cold weather means you'll soon be turning on the heater, and that means dry air, scratchy throats, bloody noses, and chapped lips. Many turn to humidifiers to keep the air breathable, but Dyson thinks it can be done better. That's why it announced the Dyson Humidifier today at an event in Tokyo.
The new device not only sports a unique, futuristic design, but is also crafted to combat the primary shortcoming of traditional humidifiers.
"Humidifiers are sometimes seen as a way to combat allergies and the symptoms of colds and the flu—but in reality many can do quite the opposite," said James Dyson in a statement. "The majority are a breeding ground for nasty germs, which are then distributed around your home."
The Dyson Humidifier, on the other hand, uses ultraviolet rays to kill 99.9% of bacteria in water. It exposes the water in its tank to UV light twice to do so. (You know, just in case any microbes were hiding behind each other during the first pass.)
When you consider that an average human takes over 20,000 breaths a day (mostly indoors), maintaining good air quality becomes that much more important—especially for those who suffer from seasonal allergies.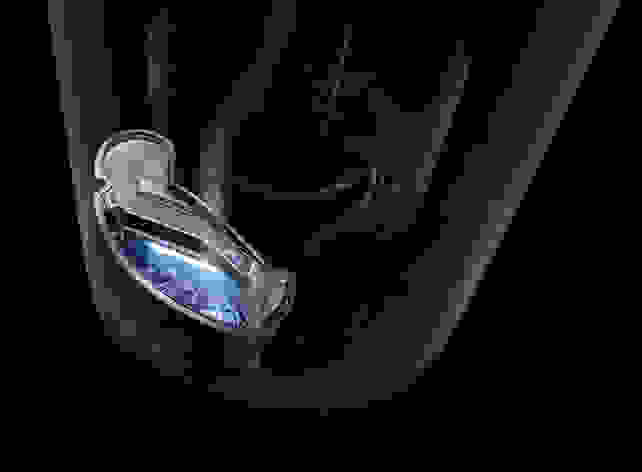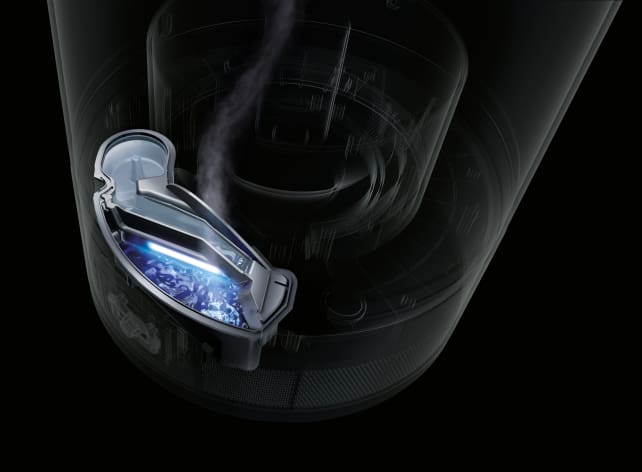 Beyond its sanitizing properties, the machine has a few other perks: It's Quiet Mark certified, can be operated via remote control, and holds enough water (3 liters) to operate continuously for 18 hours. It's also very customizable, with 10 airflow settings and a customizable sleep timer.
According to Dyson, the humidifier also senses the atmosphere of the room for balanced moisture distribution, using the company's patented Air Multiplier technology and something called Intelligent Climate Control.
Of course, there are some lingering questions. Most importantly, how much will it cost? Unfortunately, it might be some time before we find out—the Dyson Humidifier isn't set for a U.S. release until fall of 2015. But given the machine's $60.4 million development cost, we can't imagine it'll be cheap.
Our editors review and recommend products to help you buy the stuff you need. If you make a purchase by clicking one of our links, we may earn a small share of the revenue. Our picks and opinions are independent from any business incentives.