Vacuums
Eufy's HomeVac Duo drops to the price we said it should
Called it.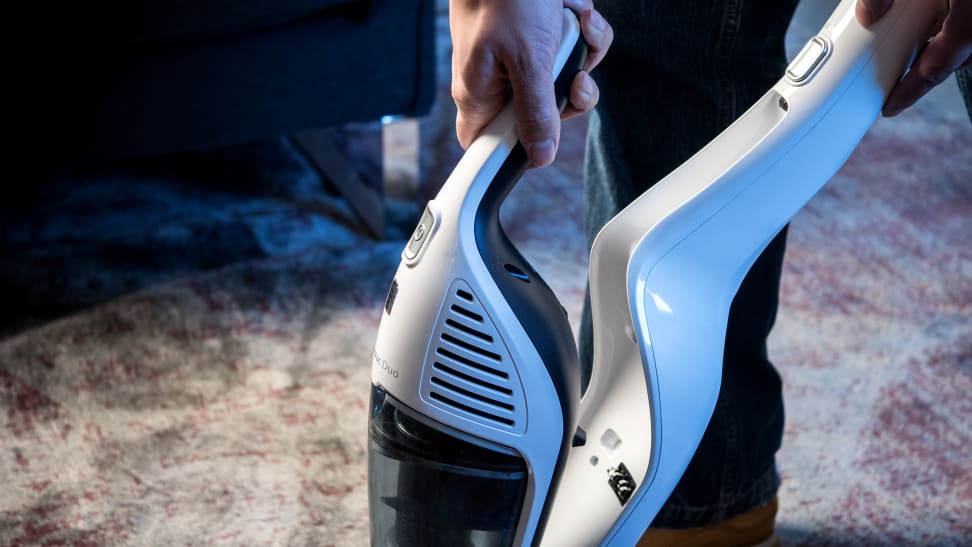 Credit: Reviewed.com / Kyle Looney
We're not going to take credit for this. But it was just one week ago that our own tireless vacuum reviewer said the Eufy HomeVac Duo 2-in-1 cordless vacuum would only be worth buying if the price dropped below $100.
Well guess what.
Down from its MSRP of $199 the HomeVac Duo is $89.99 today on Amazon, a discount of 55% just in time for Christmas.
The best reason to own a HomeVac Duo is its battery life: 22 minutes straight, longer than any other cordless vac we've tested. Eufy is a spinoff company of Anker, a noted battery manufacturer, so the HomeVac Duo has a superb lithium ion battery included.
This model doesn't have great suction compared to the best cordless vacuums, but at $89 it's worth a few extra passes.