At Pepcom's Digital Experience—one of the many one-off events at CES this year—iRobot debuted its newest cleaning machine: the Scooba 450 floor scrubbing robot. This model is designed to replace the current Scooba robot, phasing out the older model.
Similar to the also announced Moneual H68, it can supposedly tackle any surface compatible with a mop and bucket: tile, wood, linoleum, and more.
Unlike a typical vacuum or mop, which most consumers use to make just one pass with, the Scooba 450 goes over surfaces twice. The first time, it'll vacuum up stray debris while presoaking the floor to loosen any stuck-on grime. The second time around, it'll scrub the floor, squeegeeing up any excess moisture. Supposedly, this three-step cleaning process is meant to remove up to 99.3% of bacteria—an impressive claim.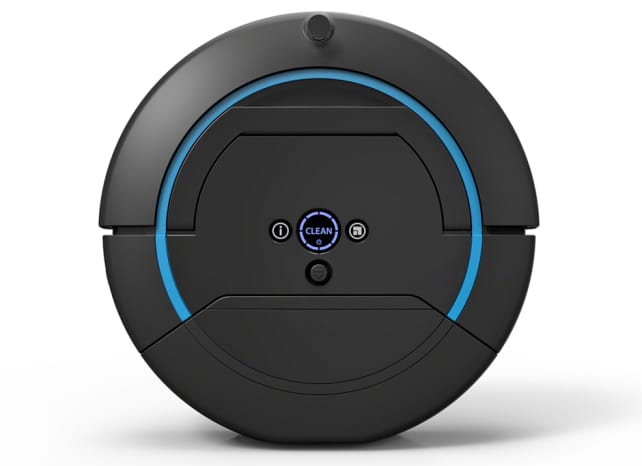 A company rep explained that a single charge can last for either one 40 minute cycle—good for up to 350 cubic feet—or two 20 minute cycles for half the space. Depending on how obsessed you are with mopping your floor, that should be more than sufficient.
The whole thing sounds straightforward, but there are a few catches. Unlike a mop, which can cost under $10, the iRobot Scooba 450 is retailing for $599.99. The optional DryDock Charging and Drying Stand runs an additional $79.99. The stand not only gives your robot a designated home, but it also activates an automatic drying cycle that will blow air throughout the Scooba's internal pipes to dry out any excess moisture.
Also, you're can't buy just any old soap. Instead, iRobot worked with another company to develop a special cleaning fluid. The Scooba comes with a sample bottle that'll last for about eight uses (defined as a full 40 minute cycle, or one full tank). A company rep did explain that you can run the Scooba with only water, but the claim of germ removal only applies to the mix of water and its special soap.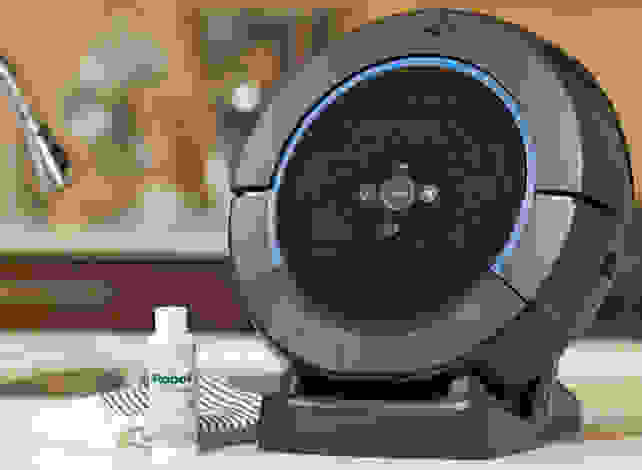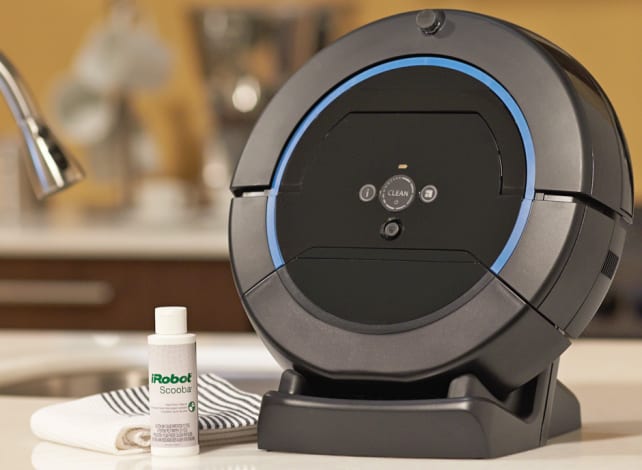 While the new iRobot Scooba 450 makes some pretty impressive claims, its high cost could place it out of reach for most consumers. If you've got the cash and have enough hardwood floors that the Scooba could have a positive impact on your time. It could be particularly useful for consumers who physically cannot carry a mop and bucket for physically restrictive reasons. If nothing else, it could make for an interesting ice breaker at slow cocktail parties.
[Image Credit: iRobot]
Our editors review and recommend products to help you buy the stuff you need. If you make a purchase by clicking one of our links, we may earn a small share of the revenue. Our picks and opinions are independent from any business incentives.