Vacuums
Samsung's Smart Home Just Got a Whole Lot Smarter
Samsung appliances may soon be the smartest around.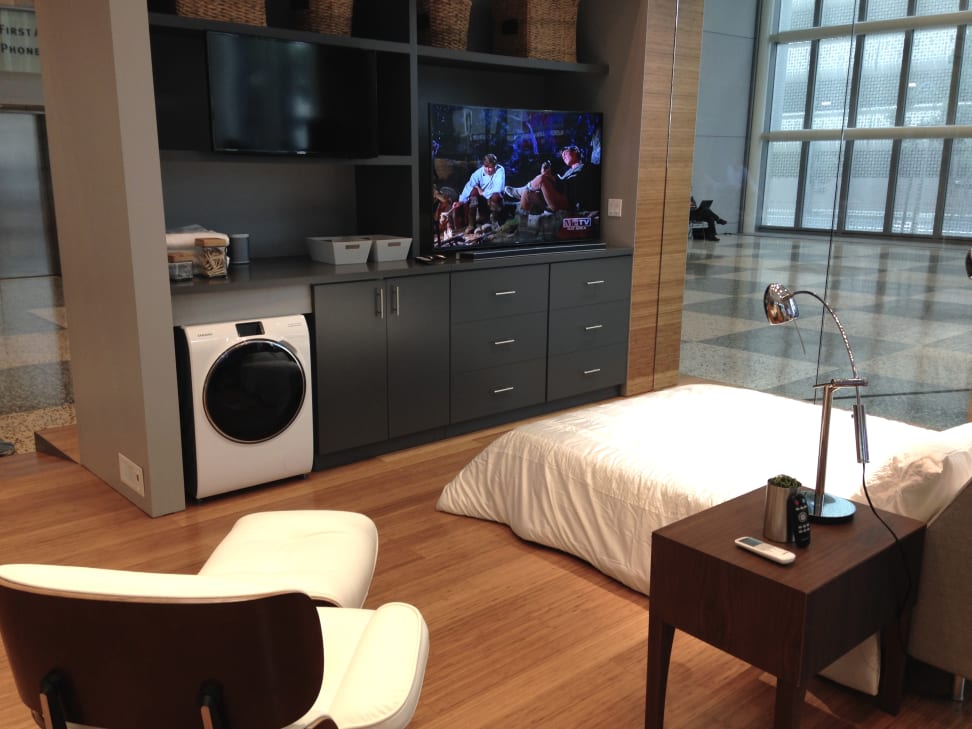 Credit:
Last month, we asked SmartThings CEO Alex Hawkinson if Samsung would integrate his company's smart home tech into its appliances. His response? A cheeky, "I would be deeply surprised if that didn't happen."
Well, here we are in November, and Samsung is showing off a prototype air conditioner, refrigerator, robot vacuum, and washing machine/dryer pair with full SmartThings integration.
The biggest news out of the Samsung Developer Conference is that all Samsung smart appliances will feature SmartThings integration.
That's cool, but the truly big news out of this week's annual Samsung Developer Conference in San Francisco is that, going forward, all Samsung smart appliances will be integrated into the SmartThings ecosystem.
Samsung's demonstration models gave us a preview of some interesting use-cases for the five appliance types. The screen on your Samsung smart fridge, which previously offered little practical functionality, can now act as an alert screen if something goes wrong in your home, such as the basement flooding. The smart washer could alert you when a cycle is complete, or run when you leave the house. And the smart air conditioner could alert you to changes in air quality.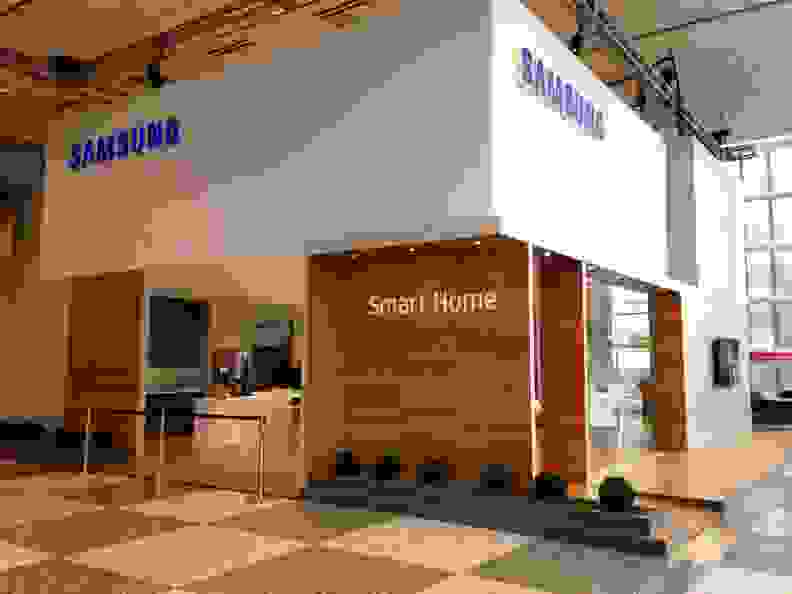 Perhaps the flashiest function of the new Samsung/SmartThings Smart Home is that you can use your robot vacuum as a home security guard. If someone triggers a motion sensor in your home while you're away, you'll get an alert and the option to manually dispatch the robot—camera and microphone in tow—to check it out.
Your Samsung smart fridge can now act as an alert screen if something in your home goes wrong.
Granted, a vacuum won't be able to defend your property from thieves, but at least you can find out what's going on without installing a network of security cameras.
A SmartThings spokeswoman noted that this integration is not yet available on existing products, but will be coming soon. Release dates were not announced, but given their apparently fully functional public demo in San Francisco, we expect they'll be coming to consumers' homes in the near future.
Source: SmartThings