Yesterday, Samsung announced plans to expand its "Milk" platform into the next dimension with Milk VR, a delivery system for 3D, virtual reality content.
To us, this sounded like a great opportunity to showcase user-generated 3D content, but future success will hinge on how the interface actually feels to use. Today, as the show floor opened, we put on Samsung's VR headset, Gear VR by Oculus, to see if Milk VR is everything it seems to be.
Design & Usability
A comfortable, immersive experience, powered by a smartphone
Back at the IFA Berlin trade show, we went eyes on with Samsung's Gear VR by Oculus, which is essentially a Galaxy Note holster for your eyes. As far as hardware goes, there aren't any updates from what we saw at IFA, but that's not bad thing. You slide in a Note 4 (our runner up 2014 Best of Year Android Smartphone), and two eyepieces divide the image into separate video source for each eye.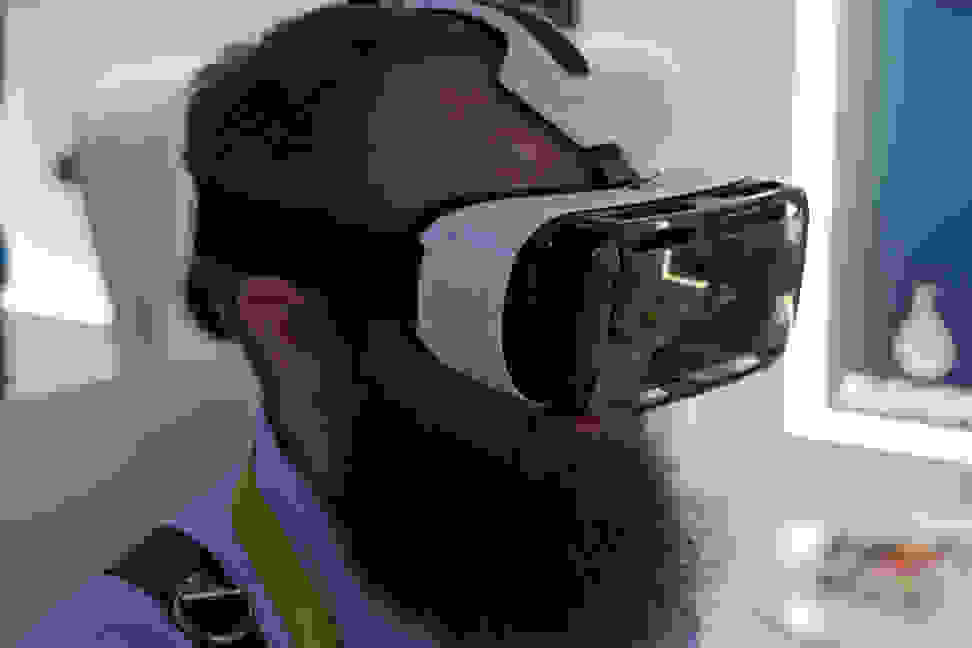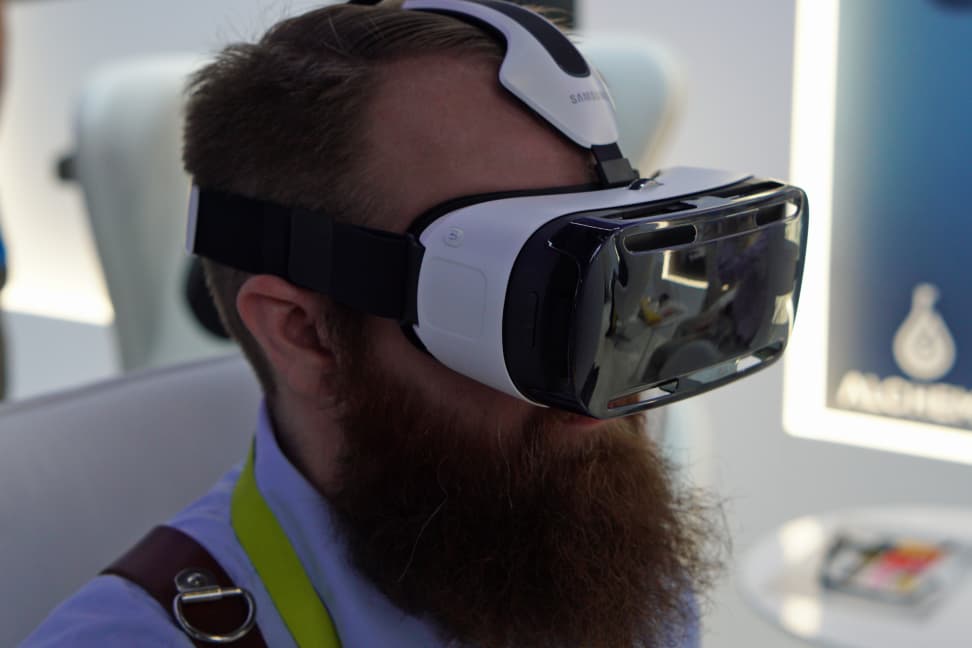 The Gear VR is still nice and comfortable comfortable, with plenty of straps that makes it easy to find a tight fit... something I discovered as I spun in circles taking in a helicopter ride over Hawaii. It's not a perfect virtual reality experience, but undeniably impressive since the technology runs on a smartphone alone.
The Media Platform
A virtual reality content delivery system
At Samsung's booth, Milk VR wasn't fully up and running, and the library only had a handful of videos ready. This isn't totally surprising, as the Gear VR itself is a tech preview that's not really meant for consumers just yet.
Instead, they had a couple short, 4–5 minute video demos ready to showcase the Milk VR experience. It was a great proof of concept that will only get better as more content is added every day. In addition to partnerships with various companies, like Skybound Entertainment, which will produce content, Milk VR is open for users to upload their 360 degree videos into the library as well, so long as they follow the content spec. Every video uploaded into the library will be curated to fit into one of four categories: music, sports, action, and lifestyle.
Using the Gear VR to navigate the menus was as simple as tilting your head to move a cursor and using the touch pad on the side of the Gear VR to select. There was a slight delay as content loaded or videos paused and played, but overall the experience was seamless and enjoyable.
The app is free and available now, but it's up to Samsung if they want to charge for certain videos (something that was hinted at, but not confirmed, in the Samsung booth).
Conclusion
This can only get better
Samsung's Gear VR was an engaging experience that was simple to use and navigate. Milk VR, despite the questionable name, will be a great resource to experience 360-degree content. That is, when and if it takes off, and the library has enough content.
For now, Milk VR has only been available for a single day, so some of its features—like the trending and fresh tabs, won't have much to explore. But given enough time, there's no reason Milk VR couldn't potentially reach Netflix or YouTube levels of ubiquity.
Our editors review and recommend products to help you buy the stuff you need. If you make a purchase by clicking one of our links, we may earn a small share of the revenue. Our picks and opinions are independent from any business incentives.