Beauty
Diptyque Eau Rihla Hair Mist review
Everyone loves this luxury candle brand—but is its hair mist worth $65?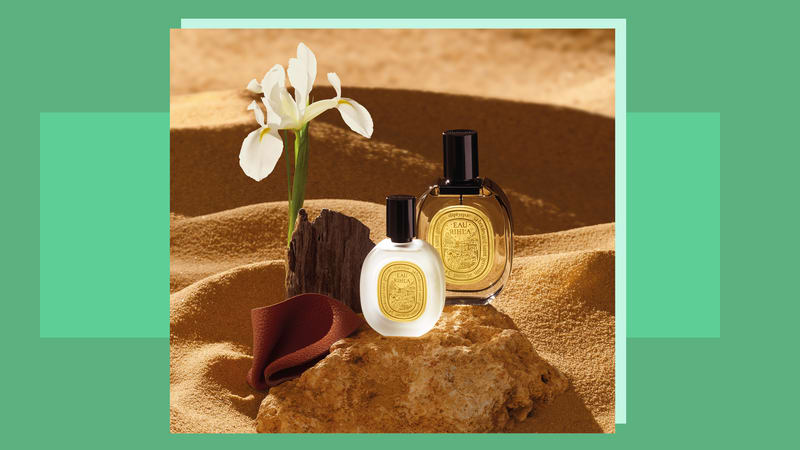 Credit: Reviewed / Diptyque
Diptyque Eau Rihla Hair Mist
If you ask me, there's nothing like a new beauty product to spice up your life, and the Diptyque Eau Rihla Hair Mist is my current choice of zest. "In fact, "spicy" is the best word I can think of to describe this $65 hair perfume's exquisite scent. And spritzing this throughout my strands is the first time I've ever smelled a hair perfume that possessed such a potent aroma. Even though I adore the fragrance, another test remained: Does this piquant scent hold up throughout the day?
What is Diptyque?
Diptyque is a Parisian-based fragrance brand that sells personal fragrances, candles, diffusers, body lotions, soaps, oils, and hand creams. Its products can be found in stores such as Nordstrom, Bloomingdale's, Neiman Marcus, and Saks Fifth Avenue. The Eau Rihla Hair Mist is the brand's sixth hair perfume. Retailing for $65, the fragrance comes in a 1-ounce bottle and is spiked with notes of pink peppercorn, Atlas cedar, iris, vanilla, and saffron. Its formula also contains camellia oil, which acts as a hair-conditioning agent. This combination of scents is supposed to evoke the feeling of traversing through the sandy deserts of the Middle East, according to the brand. It's the hair mist counterpart to the Eau Rihla Eau De Parfum.
What I like about the Eau Rihla Hair Mist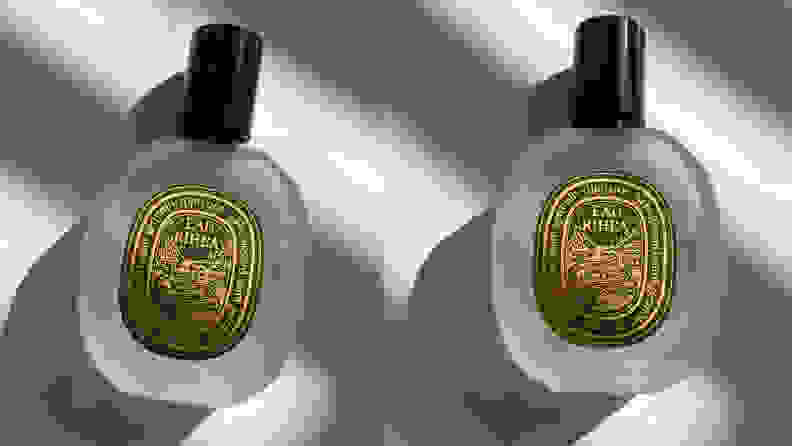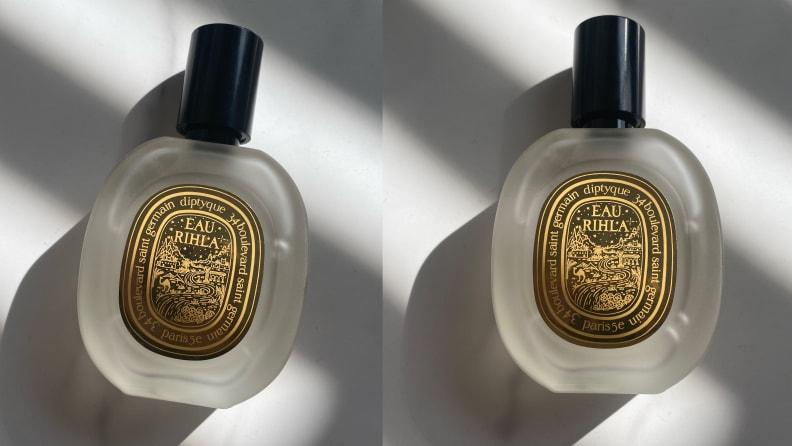 Has an energizing smell
If you were to put Eau Rihla's scent underneath my nose first thing in the morning, it would wake me up in an instant. I suspect pink peppercorn and saffron are behind the spicy, invigorating smell, which reminds me of the colorful seasonings I've seen on display in the bustling markets of Tangier, Morocco. This aroma may not be your everyday scent, but it's a tantalizing one you will not forget.
What I don't like about the Eau Rihla Hair Mist
Scent quickly fades away
A scent's longevity---or lack of it---is a point of contention any time I test fragrances, and sadly, Eau Rihla's aroma failed to last beyond three hours. I doused my hair brush in the fragrance---my go-to method when trying hair mists on my long, thick mane---with as many as 10 spritzes before running it through my strands, but that wasn't enough to make it last beyond a few hours. As much as I loved this scent, it ultimately missed the mark due to the fact that it didn't last a full eight hours, as it claimed to.
Is the Eau Rihla Hair Mist worth it?
No, you should look elsewhere. 
I was sad to see that a $65 bottle of hair perfume from a notable fragrance brand couldn't hold up. I wouldn't recommend purchasing Eau Rihla, but if you're still looking to try a Diptyque hair perfume, I'd suggest giving the Do Son Hair Mist a try. Similar to Eau Rihla, it comes in a 1-ounce bottle, but it retails for $56 and is imbued with a classic floral, powdery smell. Most importantly, I can attest after buying it that this scent holds up throughout an entire day and leaves hair smelling refreshed.
For a more affordable hair mist option, consider trying the Brazilian Crush Cheirosa '68 Beija Flor Hair & Body Fragrance Mist from Sol de Janeiro---another one I tried and adored. Contrary to Eau Rihla, this hair mist comes in both a 3-ounce and 8-ounce bottle and is priced at $20 and $35, respectively. It may not have the spicy aroma of Eau Rihla, but its scent is long-lasting and features notes of Brazilian jasmine and vanilla.
Get deals and shopping advice delivered straight to your phone. Sign up for text message alerts from the experts at Reviewed.
The product experts at Reviewed have all your shopping needs covered. Follow Reviewed on Facebook, Twitter, Instagram, TikTok, and Flipboard for the latest deals, product reviews, and more.
Prices were accurate at the time this article was published but may change over time.
Diptyque Eau Rihla Hair Mist