Beauty
Oatmeal for your skin? How this simple ingredient does wonders
The secret to calm, hydrated, and soothed skin is revealed.
Credit: Getty Images / Mady07
Ingredients that calm the skin and reduce inflammation are lifesavers for those with sensitive skin or conditions that cause irritation, such as eczema and rosacea. One of the most common ingredients in products catered toward sensitive skin is colloidal oatmeal, which claims to lock in moisture and soothe the symptoms of skin-condition flare ups. But what exactly is this star ingredient that has been used for centuries to reduce itch and irritation?
We spoke to board-certified dermatologist, Dr. Geeta Yadav of Skin Science Dermatology to break down everything you need to know about colloidal oatmeal and how to best use it on the skin.
What is colloidal oatmeal?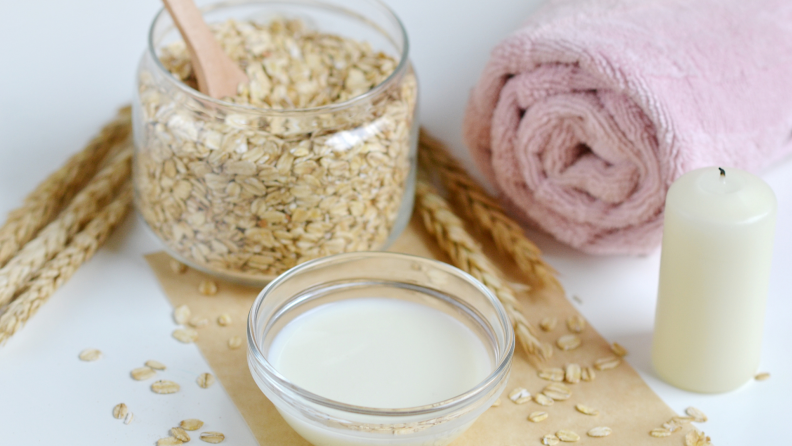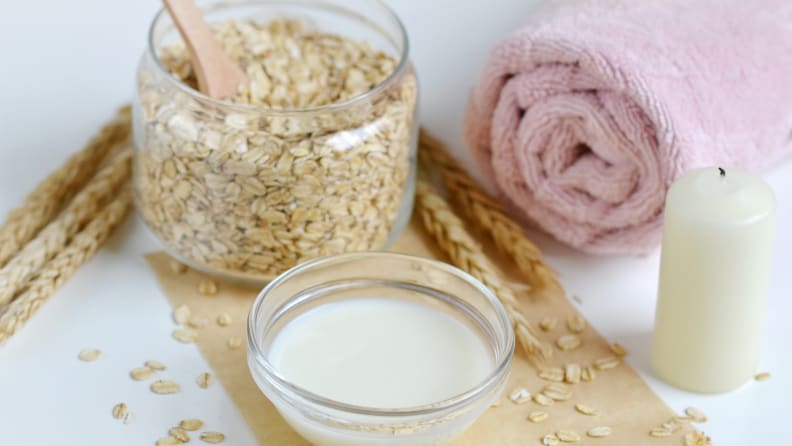 To address the leading question, yes, colloidal oatmeal is different from processed oatmeal packages that may contain sugar and artificial flavors that you'd find in your pantry or grocery store. Instead you can pick up a container of unprocessed whole oats or steel cut outs to use on your skin.
Research shows that colloidal oatmeal is created when oats are finely ground and boiled to extract the gel-like colloidal material, according to Yadav. She also explains that colloidal oatmeal contains several compounds that make it a multipurpose ingredient that can soothe several skincare concerns. Oats contain phenols, an organic compound, that has antioxidant, anti - inflammatory, and antibacterial properties that make it a powerhouse ingredient for skincare, according to Yadav.
In fact, in 2003, the U.S Food and Drug Administration (FDA) began to regulate and classify colloidal oatmeal as a skin protectant and over-the-counter drug. This means that products with colloidal oatmeal must contain at least 1% of the ingredient for the most effective dosage.
What are the benefits of using colloidal oatmeal?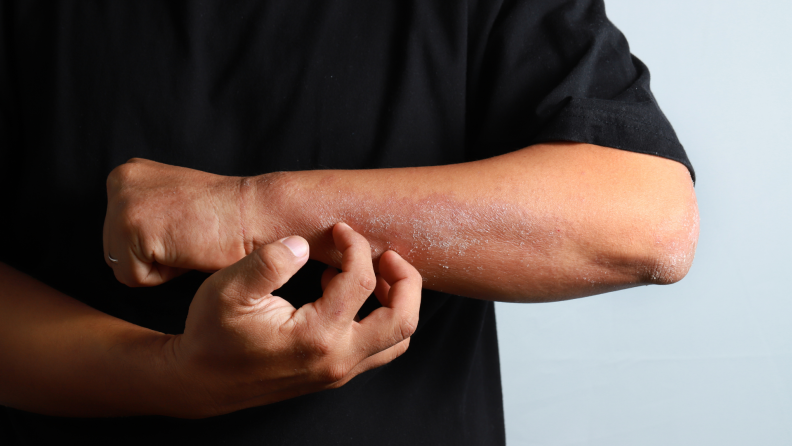 Protects and repairing the skin barrier: Clinical studies show that colloidal oatmeal can help strengthen the skin's barrier and reduce the amount of moisture being lost in the skin with its high antioxidant content.
For individuals that have eczema, psoriasis, and dry skin as a result of various skin conditions and treatments, Yadav says, colloidal oatmeal can be a good way to protect and repair the skin barrier. "Colloidal oatmeal medications help to seal the [skin] barrier and seal in those cracks, and keep the skin hydrated while locking in moisture," she explains. The hydration that comes from moisturizing the skin with colloidal oatmeal based products plays a big role in maintaining the integrity of the skin and its barrier.
Soothes and calms inflammation: Because colloidal oatmeal is a natural ingredient and not a medication that contains active ingredients, the soothing properties it holds is pretty incredible, Yadav says. For those with a compromised skin barrier due to various skin conditions oats are great for soothing and moisturizing the skin while also being fragrance free which is a plus for those with sensitive skin, she explains. Creams and ointments containing colloidal oatmeal are often recommended by dermatologist to reduce irritation, inflammation, and calm redness due to its inflammatory properties. It is also not known to cause any burning, stinging, or adverse reactions like other ingredients or acids in skincare.
Eczema prone skin and sunburnt skin have specific inflammatory markers that are present on the skin at a molecular level, and studies show that these markers have been reduced when colloidal oatmeal ointment was applied, according to Yadav. In fact, oats have properties that allow them to absorb ultraviolet rays, according to Yadav. Of course, you should still use sunscreen when you spend time outdoors to protect your skin from harmful sun rays in the first place.
How can you incorporate colloidal oatmeal into your routine?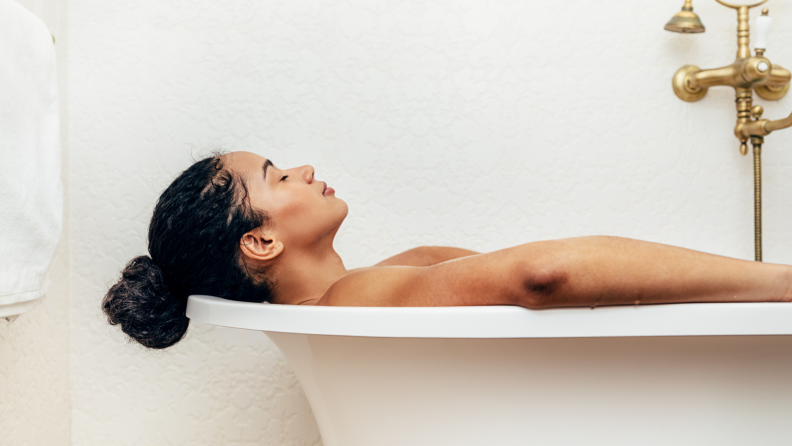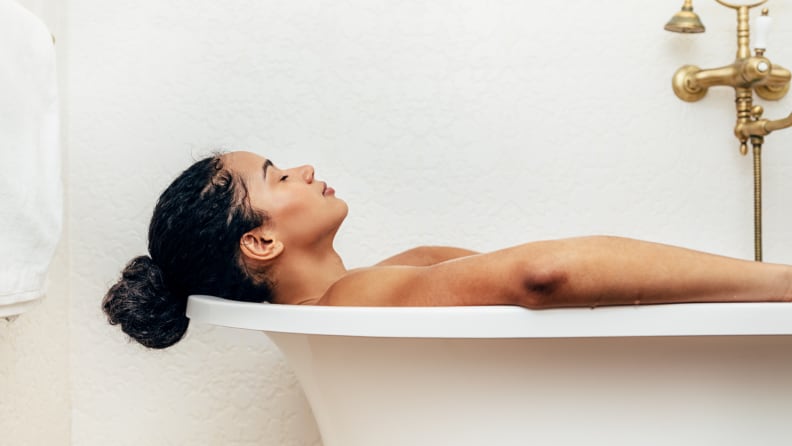 Colloidal oatmeal serves as an easy at-home option to soothe irritated skin as it can be found in many products.
Colloidal oatmeal can be used by anyone who does not have an oat allergy and can be used daily in products like lotion, body wash, and face wash, and even ointments. Look for a product that contains at least 1% colloidal oatmeal, as clinical trials suggest that this percentage can reduce symptoms of atopic dermatitis, including itching and moisture loss.
For the most moisturizing experience pick up a colloidal oatmeal cream over a lotion, "it's much more occlusive and it stays on the skin longer, and creates its own type of barrier on the skin to allow those ingredients to fully absorb into the skin," Yedav says. When it comes to oatmeal baths it's best to follow the recommended dosage on the packaging especially if the brand provides individualized packages that can be easily poured into the bath.
1. For a moisturizer: La Roche-Posay Lipikar Soothing Relief Eczema Cream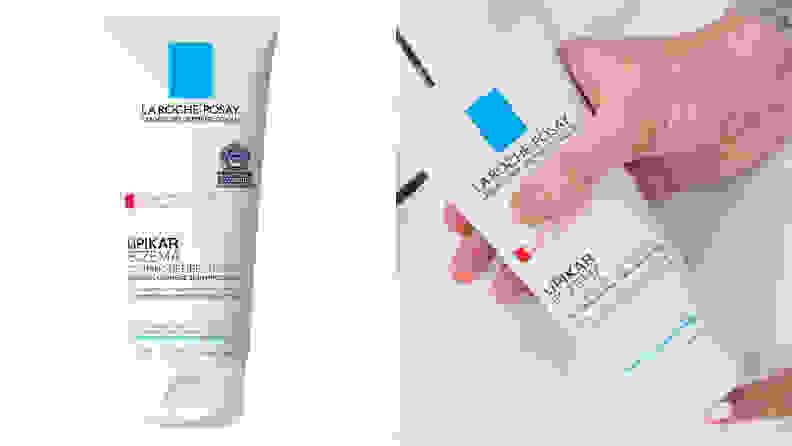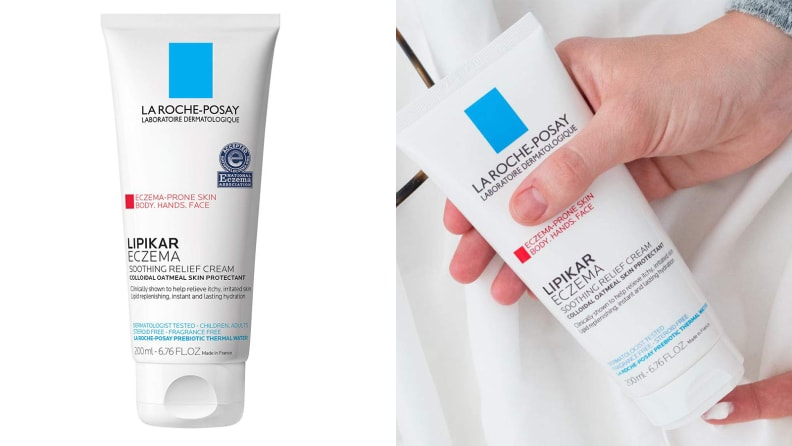 This creamy moisturizer can be applied to both the face and body and contains 1% colloidal oatmeal to calm sensitive and inflamed skin. It claims to, "replenishes skin's essential lipids and provides instant and long-lasting hydration." It also contains moisturizing shea butter and glycerin and soothing niacinamide and is fragrance-free to limit irritation. Apply the moisturizer immediately after a bath or shower to lock moisture into the skin and create a protective layer over the skin.
Get the La Roche-Posay Lipikar Soothing Relief Eczema Cream on Amazon for $14.99
2. For a body wash: Aveeno Skin Relief Body Wash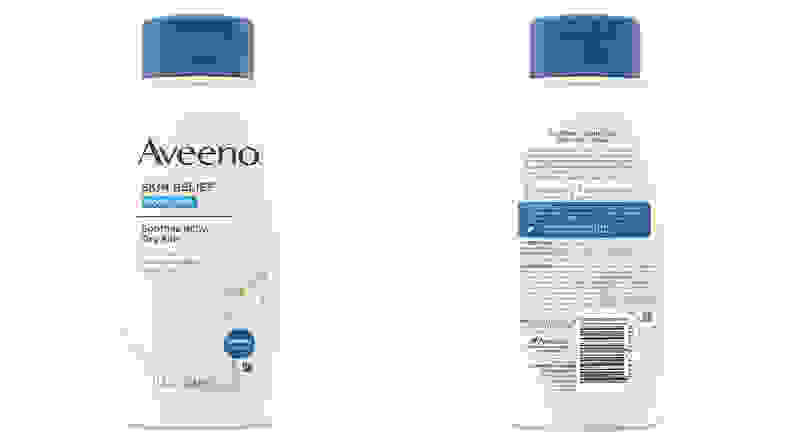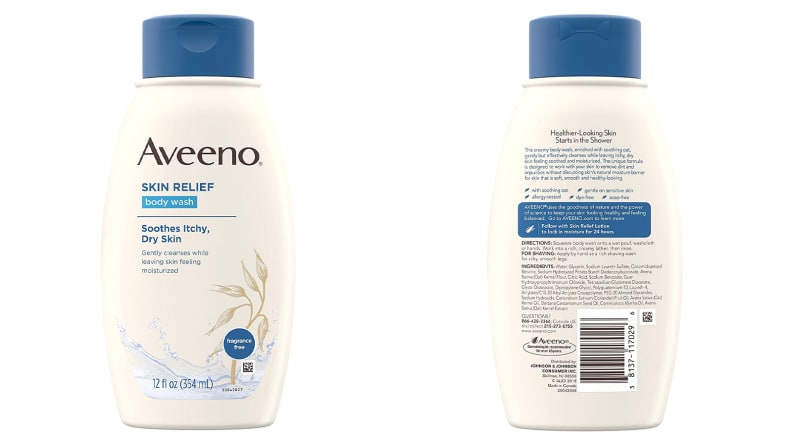 This body wash claims to cleanse the skin of dirt, oil, and bacteria without stripping it of moisture. It promises to relieve itch and leave the skin feeling smoother and softer after use. It's free of fragrance, soap, and dyes that may irritate sensitive skin.
Get the Aveeno Skin Relief Body Wash from Amazon for $6.99
3. For a face wash: Eczema Honey Oatmeal Facial Cleanser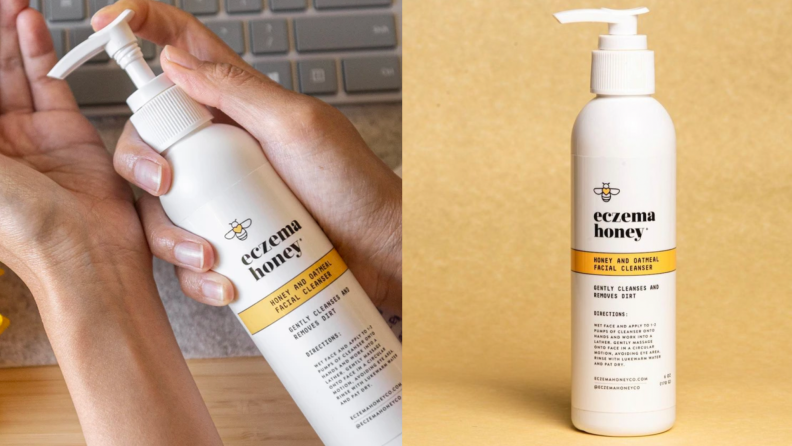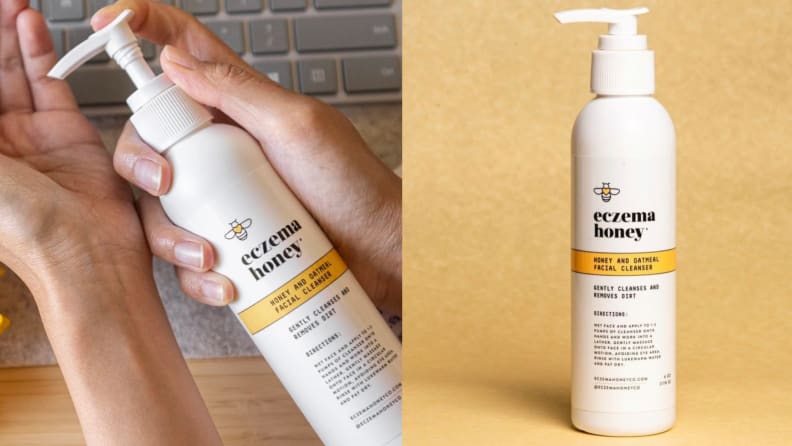 This daily cleanser washes away dirt, oil, and makeup and is gentle enough for sensitive skin. Formulated with manuka honey, colloidal oatmeal, and oats extract it claims to calm and moisturize irritated or dry skin and strengthen the skin barrier.
Get the Eczema Honey Oatmeal Facial Cleanser on Target for $18.29
4. For an oatmeal bath: Aveeno Soothing Bath Treatment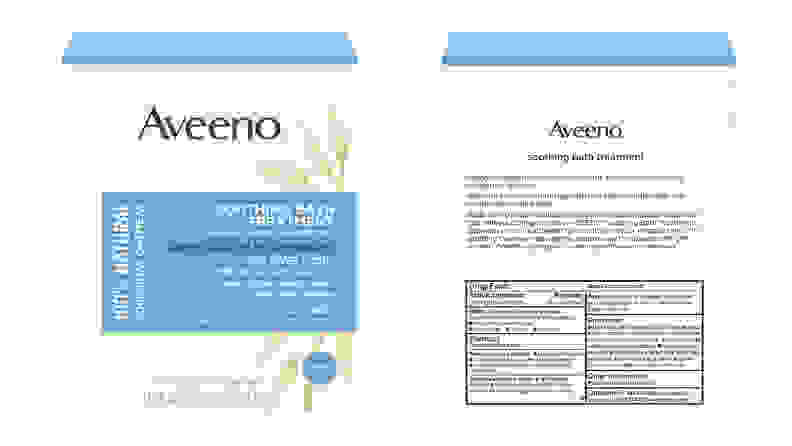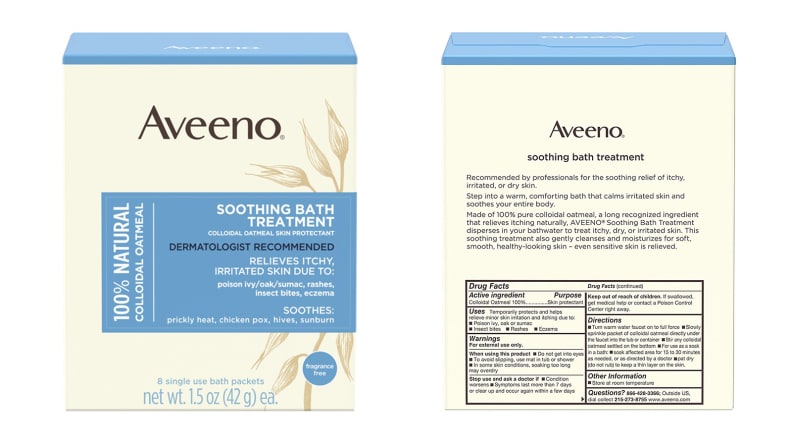 The Aveeno Soothing Bath Treatment comes in packets that contain 100% colloidal oatmeal and can be sprinkled into warm bath water and mixed in until it creates a milky bath soak. The brand recommends soaking for 15 to 30 minutes as needed and gently patting dry after to keep a thin layer of the product on the skin. It aims to "soothe irritated skin due to eczema, insect bites, rashes, sunburn, prickly heat, chickenpox, and hives."
Get the Aveeno Soothing Bath Treatment on Amazon for $6.97
The product experts at Reviewed have all your shopping needs covered. Follow Reviewed on Facebook, Twitter, and Instagram for the latest deals, product reviews, and more.
Prices were accurate at the time this article was published but may change over time.