Beauty
4 tips for preventing post-workout acne
Avoid acne from exercise with these dermatologist-approved tips.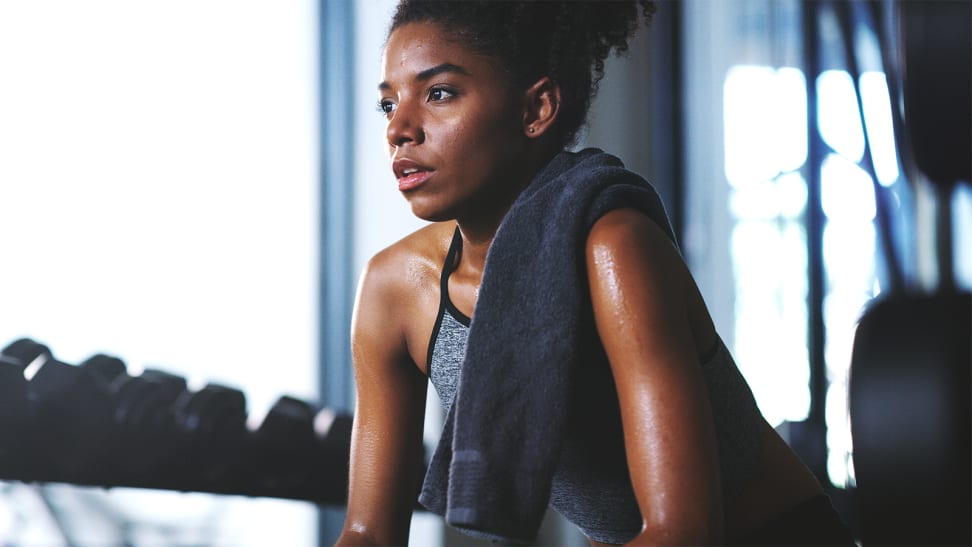 Credit: Getty Images / gradyreese
Once you gather up the motivation to throw on your workout clothes and plop down onto your yoga mat or mount your exercise bike, you may have tunnel vision. Must break a sweat. If you're concerned about your skin, though, it's important to pause and take note of a couple of things: Did you wash your makeup off? Will you be able to head straight home or hop in the shower post-stretch or ride? It may be the last thing on your mind, especially when you're sweaty and tired, but taking care of your skin before and after a workout is essential to maintaining its health and clarity.
For tips on how you can avoid breakouts on the face and body from a workout, we consulted Dr. Suzanne Friedler, a board-certified dermatologist with Advanced Dermatology PC in New York City.
1. Start your workout with clean skin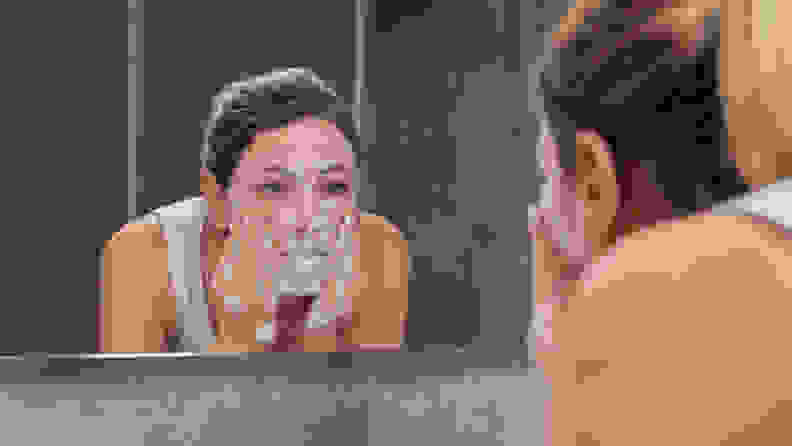 It may seem counterintuitive to wash your face and body before a workout, but when your body heats up, your pores dilate and absorb whatever is on the surface of the skin, whether it's sweat or makeup. "All of that dirt and oil that's accumulated over the course of the day will be able to better penetrate through your skin," Friedler says. "That can lead to irritation of the skin [and] acne breakouts." To set your skin up for the best results, wash your face with a gentle cleanser and either rinse your body off or at least change into new clothes if you've been wearing the same leggings all day before you drum up a sweat with your neighborhood jog or at-home HIIT class. Alternatively, if you can handle an early wakeup call, you can also try to exercise right when you wake up—or at least before you put any makeup on or come into contact with outside irritants. This way, you won't have to add an extra face wash to your day.
2. Get out of your workout clothes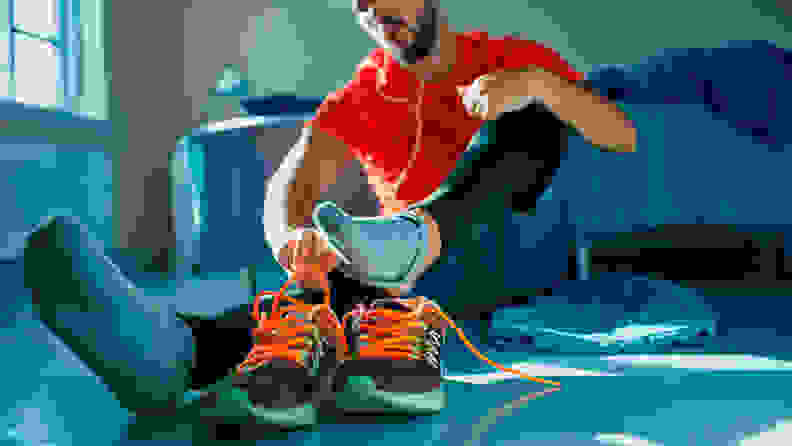 Ideally, you'll hop in the shower once your workout is finished, but things come up—you're in need of a snack or you have to run errands on your way home from the gym. But at least let your skin breathe by changing out of your exercise gear. "When you work out and you're sweating and your skin is warmed up, it produces more oils and oil is food for bacteria," Friedler says. "If you stay in your sweaty, dirty, grimy clothes, it gives longer time for bacteria to penetrate your hair follicles, get into where it can create inflammation, and where it can cause breakouts in your skin." You'll want to be extra careful if you're prone to acne or folliculitis, a condition in which the hair follicles become inflamed. If you're not as sensitive to breakouts or skin irritation, Friedler says staying in your workout clothes occasionally when you're in a pinch shouldn't make much of a difference in your skin's overall health.
3. Shower as soon as you can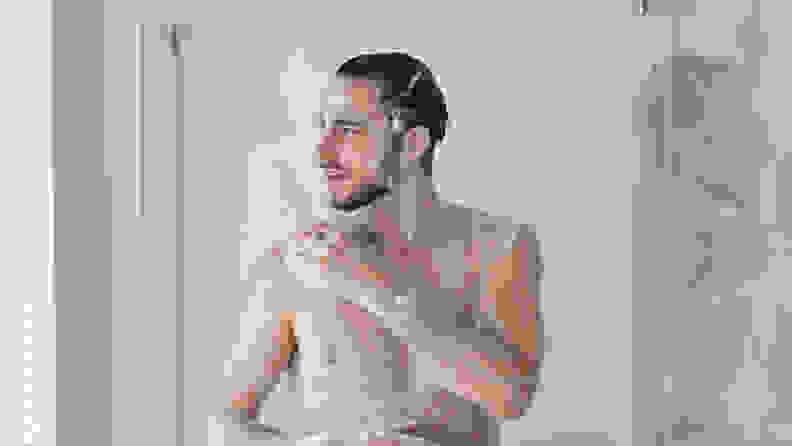 If you can, you'll want to shower soon after a heart-pumping session to remove any dirt, oil, and sweat from the face and body. For this, you can use any body wash or soap—just make sure you wash well in places you sweat more or feel dirt, like the armpits and groin. If you're already experiencing breakouts on your body, consider rinsing with a body wash that contains salicylic acid, like the Neutrogena Body Clear Body Wash, or benzoyl peroxide, like PanOxyl Acne Foaming Wash, to help clear it up.
If you know ahead of time that your shower will get pushed off by a few hours, like if you're an athlete, Frielder suggests washing with an antibacterial soap or cleanser before your practice or training session.
4. Launder your exercise clothing between wears
Washing your workout clothes between each use and soon after a sweat session is not only great for the gear, but also for your skin. (Not to mention, anyone whose nose happens to be nearby during your exercise session.) Sweating in the same clothes twice is only going to cause bacteria to build up and potentially harm your skin. Friedler explains: "Don't wear the same ones again and again because bacteria can get into the clothing and the longer that clothing is in contact with your skin, the more risk that it can cause a breakout for you." If starting a wash load right away is not an option, at the very least give your clothes a good rinse and hang to dry completely before adding to the hamper.
If you're an athlete or performer that needs to stay in workout clothes for long periods of time, you might also consider antimicrobial clothing. This means an antimicrobial agent was put into thread to create a fabric or that the fabric was treated with the agent, according to Jamie Ueda, Reviewed's apparel writer. This type of fabric is more common in activewear because it claims to block odor and according to Microban, a manufacturer of antimicrobial protection products, it does this by controlling bacteria growth that leads to odor—the same bacteria that can lead to skin irritation.
Friedler says she wouldn't advise replacing good hygiene habits with wearing antimicrobial-treated clothing, but that it may be helpful to anyone who spends long lengths of time in their clothing already. "I'd say it's really more in addition to everything else," she says.
The product experts at Reviewed have all your shopping needs covered. Follow Reviewed on Facebook, Twitter, and Instagram for the latest deals, product reviews, and more.
Prices were accurate at the time this article was published but may change over time.