The Best Yoga Mats of 2019
By Bethany Kwoka, September 17, 2018, Updated March 01, 2019
Whether you're new to yoga or a seasoned pro, a good yoga mat is essential to productive practice. If your mat is uncomfortably hard or you're constantly slipping out of your downward dog, you're never going to convince yourself to actually go to the studio.
But did you know that having a great mat is useful beyond yoga? It's fantastic for calisthenic exercises like pushups, situps, and planks, and a great place to sit and roll out your legs or back as you recover from other workouts.
That's why we scoured the Internet for the best yoga mats to test. After hours of testing, the Lululemon Reversible Mat (available at Lululemon for $68.00) is our top-pick and my personal favorite.
While the other mats have a lot to offer, there are some clear differences in softness, slipperiness, and ease-of-use for both yoga and bodyweight exercises. These are the top-ranked mats we tested, in order:
Lululemon Reversible Mat
AmazonBasics Extra Thick Exercise Mat
Alo Yoga Warrior Mat
BalanceForm GoYoga All-Purpose Exercise Yoga Mat
JadeYoga Harmony Mat
Manduka Pro Yoga and Pilates Mat
YogaAccessories High Density Delux Pilates & Yoga Mat
Gaiam Athletic Duramat
Aurorae Classic Premium Eco Safe Yoga Mat with Non Slip Rosin
Updated March 01, 2019
Advertisement - Continue Reading Below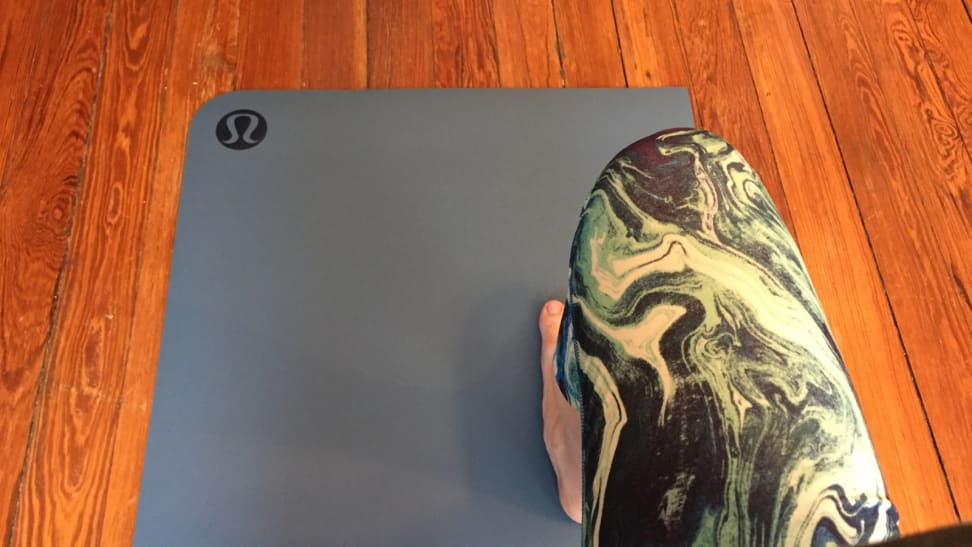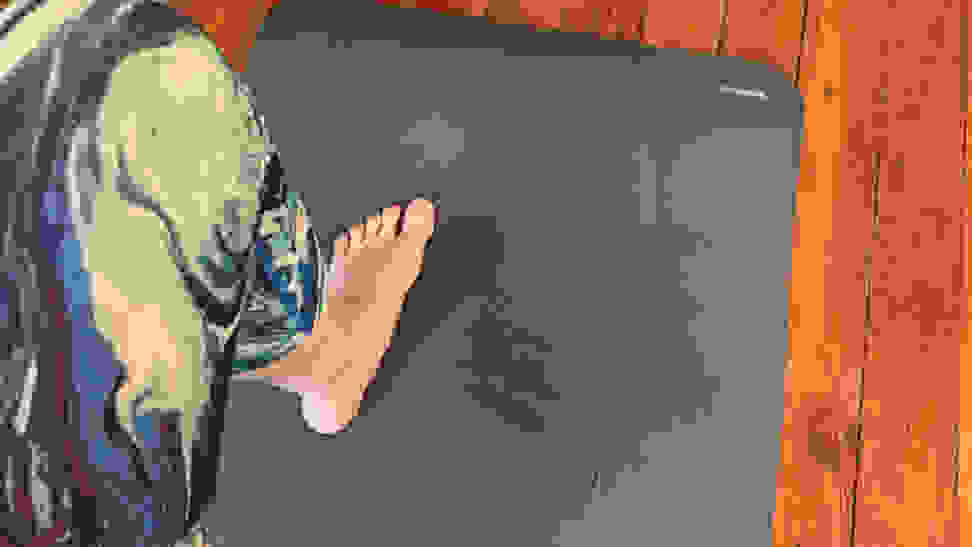 How We Tested
The Tester
I'm Bethany, a former college athlete who turned to yoga a few years ago as a lower-impact way to work out. Despite living near a yoga studio, I prefer to practice at home, where I kick start my days doing short body-weight workout and a brief sun salutation yoga routine.
The Tests
Testing these mats was a little more intense than my morning routine. For each mat, I did a 20-minute yoga routine and a 20-minute calisthenics routine, twice. I kept both routines simple and focused on common moves such as Warrior II, III, II, downward facing dog, and my favorite sun salutation for yoga. I also did pushups, front and side planks, sit-ups, and leg lifts for calisthenics.
During these routines, I took copious notes. I noted if my hands and feet slipped, the floor was painful on my knees during low lunges or on my forearms during planks, if the mat deformed over the course of a workout, and whether it helped or hindered my routines. I also took stock of how easy it was to clean, if it was portable enough to take to a studio or gym, and if it seemed like it would last through years of use.
What You Should Know About Yoga Mats
There are a few things you should know about yoga mats before deciding which one to pick up. For instance, yoga mats are made from a few different materials. Most mats are made with PVC—polyvinyl chloride, a type of toxic plastic that is difficult to recycle. This material is sticky enough to stop you from slipping and soft enough to offer some cushion.
If you're looking for a more eco-friendly option, there are mats on the market made with recycled rubber, cotton, bamboo, or jute (a woven vegetable fiber). Many of these mats will include a non-slip surface texture, but in my testing, many didn't keep me from slipping.
The size of your yoga mat matters as well, but only to a certain extent. A typical yoga mat is 68 inches long and 24 inches wide, though you can find some that are larger. However, unless you're really tall, 68 inches is probably long enough for most people. Some of the mats we tested were longer than that, and I found that this mostly added to the carrying weight while not offering noticeable benefits for my yoga practice.
---
Other Yoga Mats We Tested
Advertisement - Continue Reading Below