Introduction
Design & Usability
The G20's family resemblance is more than skin-deep.
Canon left well enough alone, as the HF G20's exterior is nearly identical to its forbear's. It's a camcorder that's light enough to hold for extended periods of time and it won't weigh down your bag. Considering the technology at work and the quality of image it produces, enthusiasts accustomed to much bigger gear will probably appreciate the G20's compact packaging. (In fact, Canon sells a modified version of this camera in its professional lineup as the XA10 with some XLR audio ports, a standard hot shoe, and extra internal flash memory.)
The flip-out 3.5-inch LCD includes a touchscreen, opening up a world of features and settings for amateurs and experienced shooters alike.
The G20 has a dearth of physical buttons, but many manual features are available if you know where to look. Sliding the mode switch to "M" brings out the true power of this camcorder (more on this later). The flip-out 3.5-inch LCD includes a touchscreen, opening up a world of features and settings for amateurs and experienced shooters alike. It was disappointing to find that the touchscreen still relies on the older, resistive touch technology. For users spoiled by to silky-smooth capacitive scrolling on smartphones and tablets, it might be a little irksome to operate. It's a head-scratcher of a decision, considering that Canon's newer entry-level HF R camcorders utilize the more responsive capacitive touchscreen technology. The upside is that the resistive touchscreen on the G20 worked well with thick gloves on, if that's a use case you're concerned with.
On this camcorder's front end, there's a smooth-turning focus ring that automatically triggers a focus assist mode. Although there are three customizable buttons on the HF G20, the focus ring is limited to a single function—for better or worse. Users who might want to tie zoom, aperture, or shutter speed to this easily accessible control are forced to use other controls instead. On the G10, we noted that this dial was hard to access and, on the HF G20, it remains an inconvenient stretch for your right thumb.
The only physical changes Canon made to the HF G20 are a redesigned detachable lens hood and a greatly improved eyecup for the electronic viewfinder (borrowed from the pro XA10). A minor change to note is a reassigned button on the LCD screen—the bottommost button on the HF G10 was Powered IS, on the G20 it's been replaced with Prerecord.
Features
A control freak's dream come true
Users are limited to a default 60i setting—there's still no 60p option.
A quick look at the spec sheet reveals that the HF G20 has a lot in common with its predecessor. If you were waiting for a new killer feature on the G20 that was absent on the G10, you're in for some disappointment. The G20 has the exact same record modes as the G10: users are limited to a default 60i setting—there's still no 60p option. It's a downright shame that the G20 didn't bring this feature to the party, especially considering its competitors (like Sony's HDR-CX760V, our 2012 Camcorder of the Year) have stepped up their frame rate game. Thankfully, the native 24p and the other frame rate options (software-based PF30 and PF24) have remained. Canon didn't add any new major features like Wi-Fi, 3D or MP4 recording, as were added to some of its other, less expensive camcorders this year.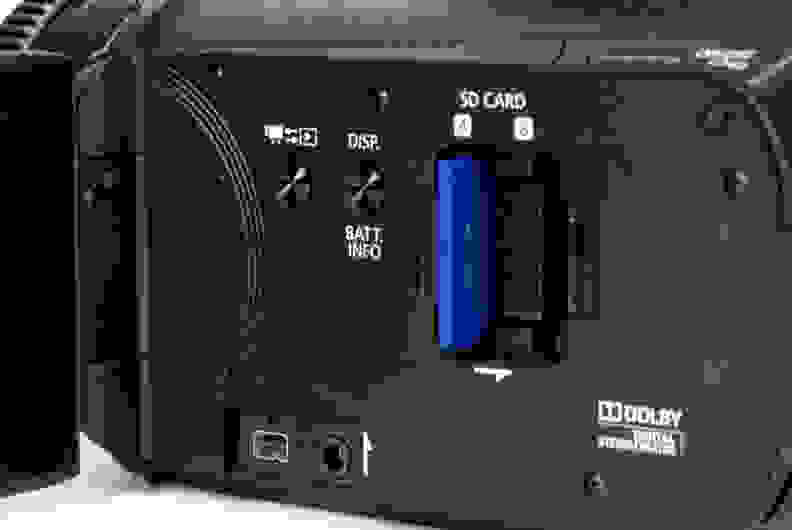 As with the G10 in 2011, the G20 comes with 32GB of built-in flash memory and thoughtfully includes not one but two additional SD card slots for extra storage and ease of file portability. Buried in the menus are extra options like color bars, zebra patterns, an audio level display and customizable zoom speeds. Cinema mode features the same nine filters, (Cinema Standard, Vivid, Dream, Cool, Nostalgic, Sepia, Old Movies, Memory and Dramatic Black & White) to lend a cinematic quality to footage. The G20's image stabilization features are the same as before. The G20 still has a good set of features, but chinks are starting to show in the armor. Seeing how the lens is the same and the CMOS Pro sensor practically identical, G10 lovers won't find anything worth upgrading for in the G20.
Performance
Excellent in low light and dramatic settings
You'd be hard pressed to find low-light performance this good elsewhere.
The HF G20 remains a top performer, scoring highly in our battery of tests. The color reproduction in low light remains a strength, along with dynamic range. This camcorder would be ideal for realizing an aspiring auteur's film noir vision because it does so well in dramatically lit settings. Sharpness is another strong suit of the G20, comparing favorably to top DSLRs in the amount of detail visible in motion. Save for more expensive, pro-level camcorders, you'd be hard pressed to find low-light performance this good elsewhere.
We found battery life to be in line with what we saw with the HF G10, at 111 minutes for a single continuous video recording. The only downside to the battery performance was the fact that the HF G20 comes with Canon's smallest compatible battery. For the price of the G20, it would have been nice to see Canon throw in a bigger battery.
Conclusion
An evolutionary, not revolutionary, upgrade to Canon's HD darling.
Those expecting a huge improvement over the HF G10 will be disappointed. The HF G20 builds on its predecessor's strengths and makes subtle, small improvements. Unless you're dead-set on shooting video with a DSLR, the HF G20 will fit the bill for anyone demanding high quality imaging coupled with a comprehensive array of manual controls.
Still, in some ways, it's easy to feel that Canon showed up a day late and a dollar short with the lack of 60p recording. In order to sweeten the pot, Canon cut the price. While the HF G10 started at $1,499 in 2011, the HF G20 starts at $1,099. That's a reasonable price to pay for such an great package. With the price cut in mind, budget-minded pros considering the Canon XA10 would be well-advised to comparison-shop with the cheaper G20.
Science Introduction
Since Canon neglected to make sweeping changes to the HF G20, it scored similarly to its predecessor on our imaging tests. That's a good thing. The G20 continues the legacy the G10 started with superb low light performance and better-than-average sharpness results. By tailoring this unit's sensor and optics for HD video, Canon got the important stuff right the first time. On the other hand, photo performance from this camcorder continues to be nonexistent, so don't expect it to replace a trusty point-and-shoot camera.
Low Light Performance
Canon serves up more outstanding low light performance.
Somehow, Canon managed to wring a bit more out of its G10 design by tweaking the G20 for low light. The G20 needed only 3 lux to hit 50 IRE according to our tests, an improvement over the G10's 5 lux. Testing of the alternate frame rates revealed 2 lux were needed at 24p, identical to the G10. Canon claims the sensor in the G20 is 20% more sensitive and we'd say that's accurate. In use, it might not be a noticeable change compared to the G10, but the G20 is able to make the most of whatever light is available.
In our low-light noise test, the G20 matched the G10. Whereas about 0.81% of the G10's image was made up of noise at 60 lux, the G20 scored 0.79% noise. At that close a score, the difference is negligible. But, when compared to the Panasonic HC-X920M, the G20 technically shows more noise in low light (the Panasonic bested the G20 at both our 13 lux and 60 lux tests). Because the Canon has a higher max gain boost than the Panasonic, it allows users to get a brighter picture in low light settings with a tradeoff—added noise. With its gain limiter setting, the G20 can easily dial back the maximum gain in order to control the amount of noise.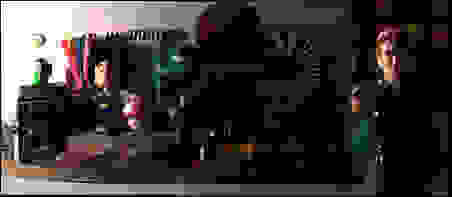 Sharpness and Motion Performance
The lack of 60p is holding the G20 back
Even though its top shooting mode is 60i, we found that the G20 was still a competent performer. In our motion sharpness test, we observed sharpness figures of 850 LPPH at MTF50 moving horizontally and 650 LPPH on the vertical. However, we're forced to imagine how sharp the video could be if Canon had sprung for a 60p mode. This shortcoming seems like it's not a big deal, but it's one of few major improvements left to be made at this point.
The G20 continues to offer a 24p mode, enabling a legitimate cinematic look for those who are want to achieve the effect. Although viewers might not know why films look the way they do, much of that movie magic comes from the way action moves across the screen. Shooting in 60p enables a more lifelike, smooth image but lacks a certain je ne sais quoi. (Director Peter Jackson ran into this issue with his first Hobbit film in 2012, which was shot and intended to be viewed in 48p. Some audiences complained that at 48p, the film felt off-putting.)
On a side note, replaying PF24 and 24P footage from our tests displayed bad artifacting around the two pinwheels in the motion test when we played the clips through the HDMI port on the camera. When the files were played back on our test computer, the footage looked fine. We don't know why the camera had such an issue with playing back these frame rates but if this is the way you prefer to show off footage, you may run into similar issues.
Color
The G20's color performance is aided by its flexibility in different lighting conditions. The versatility shown in our labs is a great asset the G20 has going in the real world, where lighting is never ideal. In our most harsh lighting test, vivid colors are still visible on one end of the scene while shapes like Rosie the Riveter's face were clearly discernible silhouetted in our test video. Under even and uneven, low and bright lighting, the G20 did a remarkable job maintaining detail and color.
Battery
Canon could have sprung for more
In our continuous shooting test, the G20 recorded for 111 minutes, basically the same battery life we saw from the G10. When shooting clips here and there, the battery seemed to have very good longevity, with the battery meter moving slowly over time. 111 minutes is a fairly strong showing when compared to Panasonic's HC-X920, which we were only able to get 79 minutes out of before it ran out of juice.
Although Canon offers higher capacity batteries for sale, it skimped out on the G20, offering the same battery (BP-808, 890 mAh) as the G10. Because of the lack of other compelling upgrades, it would have behooved Canon to make the G20 even more attractive wherever possible. To those wanting more battery life, Canon will gladly sell the BP-819 (1780 mAh, 2x the capacity of the BP-808) or the BP-827 (with a whopping 2760 mAh, 3x the capacity of the BP-808).
Wide Angle Lens
The G20's wide angle lens scored 64º on our test
The HF G10's lens appears to be unchanged and retains a fairly wide available field of view. Zoom control has an impressive amount of control for both variable and constant speed in case a certain shot calls for more minute adjustments. Canon, again, decided to play it safe and endow the G20 with a solid quality lens and includes a redesigned-for-2013 lens hood as standard.
Test Videos
Meet the tester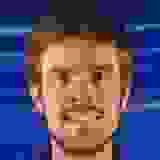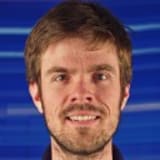 Brendan Nystedt
Contributor
@bnystedt
Brendan is originally from California. Prior to writing for Reviewed.com, he graduated from UC Santa Cruz and did IT support and wrote for a technology blog in the mythical Silicon Valley. Brendan enjoys history, Marx Brothers films, Vietnamese food, cars, and laughing loudly.
Checking our work.
Our team is here for one purpose: to help you buy the best stuff and love what you own. Our writers, editors, and lab technicians obsess over the products we cover to make sure you're confident and satisfied. Have a different opinion about something we recommend? Email us and we'll compare notes.
Shoot us an email