To check out the Canon XA25's full performance results from our lab, please head to the Science Page.
Video Review
Usability & Features
It's not for everybody, especially if you're tight on cash.
We must express caution with the XA25, as this camcorder is not for everyone, and you shouldn't speed off to the store simply because it's the hottest new thing from Canon. The camcorder lists for around $3,000, a price tag that is bloated solely because the XA25 comes with a few features that will only benefit a small subset of the video-shooting population. If you don't need an HD-SDI terminal—and you should know if this is something you need before you go shopping—you can get the cheaper Canon XA20 instead. Congratulations! You just saved yourself 500 bucks by simply doing some basic research.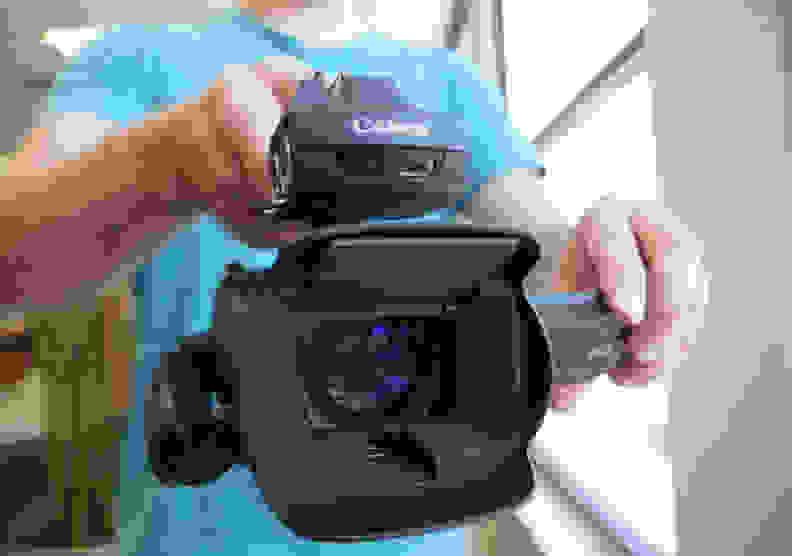 The money-saving can continue even further if you're willing to cut out two other key features: XLR inputs and infrared (night-vision) recording. If you already have a stand-alone audio recorder, and you have no desire to shoot creepy night-vision video in the dark, then you should go with the Canon Vixia HF G30. It's got nearly all the same features as the XA25, except for the things just mentioned... and it "only" costs $1700—still expensive, but much, much cheaper than the XA25 or the XA20.
Product Tour
Performance
Attention news gathers and documentarians: you can expect professional-quality video from this camcorder.
In terms of performance, the Canon XA25 outclassed every other camcorder we've reviewed so far this year, but it's also much more expensive. Most flagship consumer camcorders fall somewhere between $1,000-$1,500, while the XA25 has an MSRP of $3,000 and sells on the street for around $2,700. In short, you're paying a lot for the excellent image quality.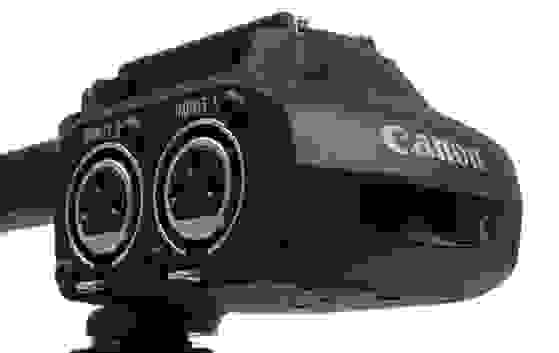 In bright light, the XA25 was king, producing ultra-sharp images and accurate colors in our tests.
The camcorder has an impressive wide-angle lens, which offered a 72-degree angle of view. That's more than 10% wider than the lens on the Canon HF G20. In bright light, the XA25 was king, producing ultra-sharp images and accurate colors in our tests. In low light the camcorder was also excellent, although it wasn't the best model we've ever seen. We have to give an advantage to the interchangeable-lens cameras that shoot video here, as you can always go with faster glass in an effort to boost low light performance. Even so, the XA25's built-in f/1.8 lens is nothing to sneeze at.
Conclusion
A great camcorder for some, but you may be paying extra for features you don't need.
While the XA25 is a fantastic camcorder, you need to keep in mind what sort of filmmaking equipment $3000 can get you. The XA25 is great if you're splurging for your first pro camcorder. The HD-SDI terminal means you can output uncompressed video (great for a studio setting), and the XLR terminals make it possible to use the camcorder with pro audio equipment. You also don't have to worry about buying any expensive lenses or extra mounting equipment (except maybe a tripod). The XA25's classic and comfortable design has handheld shooting down to a near-perfect science.
The XA25's classic and comfortable design has handheld shooting down to a near-perfect science.
If you're more of a "build-it-yourself" kind of person, you could easily take that $3,000 in your bank account and spend it on a variety of other products. There are DSLR packages with beautiful lens options, for example. Just sticking with Canon you could go for the EOS 6D, the Rebel T4i or T5i, or get a Canon 5D Mark II, which has rapidly fallen in price over the last couple of years. Other great options include the Panasonic GH3 and the Sony NEX-VG30.
Shooting with any of these DSLRs will get you at least as good quality as the Canon XA25, and if you spend extra for a decent lens, then the image quality of your videos will be astounding. Sure, none of these products will be as easy to use as the XA25, and you'll have to create a separate solution for recording audio, but the potential image quality for those cameras is much higher than what the XA25 is capable of.
To check out the Canon XA25's full performance results from our lab, please head to the Science Page.
By the Numbers
The Canon XA25 excelled in all categories, although its low light performance wasn't the best we've ever seen. Automatic controls worked well and manual functions were reasonably simple to adjust on the fly. All this makes the XA25 one of the best options out there if you're shooting as a one-man-band. If a film-like aesthetic with great depth of field control is what you seek, however, a good video-capable DSLR such as the Panasonic GH3 or Canon 5D Mark III will do you better than the XA25.
Sharpness Performance
The XA25 captures very sharp video, mostly thanks to its high-bitrate recording options. In our tests, the camcorder managed horizontal sharpness of 850 lp/ph and a vertical sharpness of 800 lp/ph, both measured while moving the camcorder slightly. Held perfectly still or mounted to a tripod, you can expect the XA25 to record even sharper images.
Low Light Performance
In moderate low light situations—at dusk, in a dimly-lit bar or restaurant—the XA25 is capable of recording spectacular video. When lights get very dim (below 20 lux) the camcorder showed some loss of detail and extra noise, but its images still looked better than the high-end consumer camcorders we've reviewed this year (like the Canon HF G20 and Panasonic HC-X920).
In our standard low light sensitivity test, the XA25 required just 5 lux of light to produce an image that hit 50 IRE on a waveform monitor (a standard measure of brightness) when shooting in 1080/60p. If you're shooting in extreme low light situations, the 24p record settings improved that to just 0.5 lux of light. With auto gain and when shooting fully zoomed out, the XA25 needed 2.5 lux of light.
The camcorder is capable of around 8 stops of dynamic range, which is on par with the top consumer camcorders we've reviewed, but it's a far cry from the whopping 13 stops we measured from the similarly-priced Blackmagic Cinema Camera. This is further proof that, while the XA25 is a good camcorder, it is easily outclassed by interchangeable-lens cinema cameras and video-DSLRs that are available in a similar price range.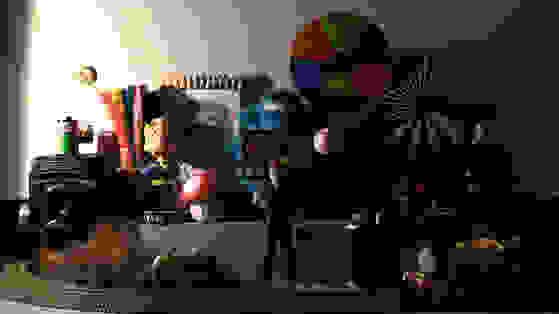 Battery Life
The XA25 comes with a beefy battery pack (BP-820) that was able to power the camcorder for 136 minutes of continual recording. This is a solid result, but we've seen much better from competing pro camcorders. A larger battery, the BP-828, is available from Canon for $190 and offers an increase in amperage of nearly 1000mAh.
Sample Video
Meet the tester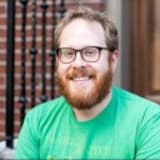 Jeremy Stamas
Managing Editor, Video
@nematode9
Jeremy is the video expert of our imaging team and Reviewed.com's head of video production. Originally from Pennsylvania and upstate NY, he graduated from Bard college with a degree in film and electronic media. He has been living and working in New England since 2005.
Checking our work.
Our team is here for one purpose: to help you buy the best stuff and love what you own. Our writers, editors, and lab technicians obsess over the products we cover to make sure you're confident and satisfied. Have a different opinion about something we recommend? Email us and we'll compare notes.
Shoot us an email