Enter the Contour+2, Contour's new flagship camcorder that is both better and cheaper than its predecessor. It still costs $399, which is more than you'll pay for most GoPro adventure cams, but that price includes a waterproof case, a couple of adhesive mounts, a 4GB memory card, and a robust camcorder that is capable of getting some really cool shots.
The Contour+2's basic look isn't much different from last year's, but a few small design modifications make for some big improvements in handling.
Contour does things a bit differently than Sony and GoPro when it comes to the design of its adventure cams. Unlike the Sony Action Cam and GoPro Hero2, the Contour+2 is mountable without using its waterproof case. The camcorder has mount grips built right into its side and a tripod mount on its base, so even without its waterproof case, setting up is simple. The Contour's rotating lens, laser-sight level, and larger on/off recording slider are three other design elements unique to the adventure-cam market.
The Contour's rotating lens, laser-sight level, and larger on/off recording slider are unique to the adventure-cam market.
In many ways, the Contour+2 is very easy to use. Simply strap the camcorder to your helmet, bike, or board, and flip the recording slider forward to start capturing video. But if you want to do more, like adjust settings or frame your video, you need to go through the process of pairing the Contour+2 with your Apple or Android smartphone. This process isn't too difficult, and it works much better than on the original Contour+, but it is something that may be a challenge for technophobes. It should be emphasized, however, how difficult using the Contour+2 without the aid of a smartphone can be. So, if you don't have a smartphone that you can use in conjunction with the Contour+2, you may want to seek out a different adventure cam.
The Contour+2 has a variety of record modes and a few manual controls, but it's the hardware features like the rotating lens and laser sight that make it a more unique adventure cam.
To access most settings on the Contour+2 you must pair the camcorder to your smartphone or connect it to your computer. Pairing the camcorder with your phone reveals an extensive set of controls and features—far more than any other adventure cam we've reviewed. There are numerous white balance presets, a built-in GPS tracker, audio level adjustment, and manual exposure, contrast, and sharpness control. While it is very cool to see these features on an adventure cam, they aren't different than anything you'd find on a decent traditional camcorder. This makes the Contour+2's rotating lens and laser sight features more interesting, as they are actually unique. These two features, working in conjunction, allow you to level the image captured by the Contour+2 without actually having to remount the camcorder.
To access most settings on the Contour+2, you must pair the camcorder to your smartphone or connect it to your computer.
One bit of a disclaimer: Contour's "slow motion" modes are misleading. The settings only record video using a 120fps high-speed frame rate, but the camcorder doesn't convert this footage back to a slower frame rate for playback. The 120fps is simply an ideal frame rate for slowing down video in post production using third-party software (Contour's free software can't do it). Contour may claim the Contour+2 can do slow-mo video, but using this logic any camcorder can produce slow motion.
Strong improvements in low light give the Contour+2 a much better overall score than its predecessor.
The Contour+2 is leaps and bounds ahead of the original Contour+.
Compared to the previous crop of adventure cams that have come through our labs, the Contour+2 did an extremely good job in our testing. Its videos in bright light were evenly-exposed, look sharp, and handled motion decently. In low light, the camcorder had a few issues, but its video showed little in the way of noise, and colors continued to look strong and accurate. Some adventure cams may capture smoother video and better motion, but in most categories the Contour+2 was a tad better than the competition—and leaps and bounds ahead of the original Contour+.
Better performance, better value, better everything than the original Contour+
If you're a Contour enthusiast who simply wants to know whether the Contour+2 is better than the original Contour+, then our answer for you is simple: Yes it is. By a huge margin. The Contour+2 performs better, handles better, and costs less than the Contour+, so there's really no question that this is a dramatically improved camcorder. But the Contour+2 isn't just a minor update, even though it may appear that way on paper. Our testing confirmed the Contour+2 records better video than its predecessor, with the new camcorder showing significant improvement in low light recording. The Contour+2 also benefits from smart design upgrades, like the tripod mount on the base of the camcorder, improved buttons, and a reworked app that makes pairing the camcorder with your smartphone a lot easier.
This is a good value compared to the older Contour+, but that doesn't make it a good value compared to the GoPro or Sony Action Cam.
The new camcorder costs 100 bucks less than its predecessor, and that's after Contour added the waterproof case to the package. Even with that drop, the Contour+2's $399 price tag still places it on the high end of the adventure-cam market. It's a good value compared to the Contour+, but that doesn't make it a good value compared to the GoPro or Sony Action Cam. The Contour+2, like other Contours before it, has a few cool features to set it apart from the rest of the adventure-cam market. There's the rotatable lens, the laser sight level, and the durable body design that makes the camcorder mountable without having to put it in a waterproof case first. Instead of mimicking GoPro, which is what Sony has appeared to do with its Action Cam, Contour has carved itself a decent little niche by focusing on these unique and useful features that aren't found elsewhere in the market.
The improvements made to the Contour+2 have, in effect, made the original Contour+ obsolete. Besides being cheaper than its predecessor by $100, the Contour+2 also did better in low light, captured smoother motion, and offered strong improvements with color accuracy. Basically, Contour improved every aspect of the Contour+2's performance.
Improvements to color accuracy resulted in strong, vivid colors in both bright and low light.
With its various white balance presets, most advanced users can enjoy matching the white balance modes to the shooting conditions for optimal performance. But if you have no interest in adjusting those settings, the Contour+2's auto white balance feature works shockingly-well in most kinds of light. The camcorder scored a 3.14 color error and 111% saturation level in our bright light test, which resulted in a score twice that of what the previous Contour+ managed.
In low light, the color accuracy took a tiny dip, but the saturation level came out at a clean 100%, so you can't ask for much better than that in low light. The camcorder did an excellent job rendering blue tones with solid accuracy, while reds and browns gave the camcorder the most trouble.
With a dramatic reduction in noise levels, the Contour+2 produces clean images—even in low light.
One of the major problems with the original Contour+ was noise, especially in low light. Test images repeatedly showed a massive amount of artifacting, discoloration, blur, and noise in low light images, and it ended up hurting Contour's overall scores. But with the Contour+2 you can kiss all that noise goodbye. The camcorder averaged around 0.75% noise in our low light test, and anything less than 1.0% for video is considered fantastic. This improvement is probably more impressive than the Contour+2's enhanced color accuracy because noise is something you can't really correct through post production.
Contour's claim of slow motion modes is a marketing fabrication.
If you go to Contour's website, you may read about the camcorder's 120fps mode that makes recording "super slow motion video" possible. Don't believe this jargon. The camcorder does have a 120fps mode (available for standard definition recording only), but the mode won't produce slow-motion video in-camera. You have to take the clip, put it in a third-party editing program, and slow it down yourself to turn it into slow motion video. This isn't a user-friendly process, and when competition like the Sony Action Cam can do in-camera slow motion (in 720p HD no less), things don't look good for Contour on the slow-motion front.
Meet the testers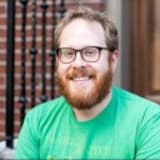 Jeremy Stamas
Managing Editor, Video
@nematode9
Jeremy is the video expert of our imaging team and Reviewed.com's head of video production. Originally from Pennsylvania and upstate NY, he graduated from Bard college with a degree in film and electronic media. He has been living and working in New England since 2005.
See all of Jeremy Stamas's reviews
Checking our work.
We use standardized and scientific testing methods to scrutinize every product and provide you with objectively accurate results. If you've found different results in your own research, email us and we'll compare notes. If it looks substantial, we'll gladly re-test a product to try and reproduce these results. After all, peer reviews are a critical part of any scientific process.
Shoot us an email