The GZ-R10 is a camera that is trying to fill a role that currently isn't being filled by any other player in the camcorder market. It aims to offer the ruggedness and features of a GoPro combined with the flexibility of an expansive optical zoom lens. Achieving this would basically produce the perfect action camcorder, right? Well the GX-R10 does give you the durability with its "Quad Proofing"–guarding against water, freeze, dust, and drops–while bringing a 40x optical zoom. Problem solved, right? Technically, yes, but the quality and functionality simply are not there. It offers no connectivity options, the quality you get from the zoom is sub-par at best, and the touch-screen is a nightmare to deal with. We do, however, think that JVC is on the right track and hope to get a more complete camera next time.
The GZ-R10 was about as sharp as most of the waterproof cameras that we recently tested in the waterproof roundup. When we looked at the bright light results for the GZ-R10, we saw 375 line pairs per picture height (LP/PH) horizontally and 400 LP/PH vertically. This isn't a result that we would like to get out of a dedicated camcorder on a video performance test, but it isn't the worst we have seen either. It is, however, about half as sharp as the GoPro Hero 3+–which showed about 700 LP/PH horizontally and 800 LP/PH vertically. Below is a video to show performance while in motion.
Toucha, toucha, toucha, touch me...
The GZ-R10 fits its 40x optical zoom into a body that is only about the size of a 12 oz can of soda. One way JVC reduced this camera's footprint is by leaving out most standard buttons, with the exception of zoom toggle and record button. That's right, this underwater camera is almost entirely touchscreen. It isn't too big of a deal, because it is an entry-level camcorder and you don't have too many controls at your disposal anyway. The big deal is that the touchscreen has terrible response times even in ideal conditions, often requiring three or four presses before a button is activated. More than once we were tempted to put the shockproofing to the test on the nearest wall, and let's just say we're glad four-letter words don't damage camcorders.
More than once we were tempted to put the shockproofing to the test on the nearest wall, and let's just say we're glad four-letter words don't damage camcorders.
The full-swiveling screen hinge does give you a full range of views and gives you the ability to combat glare with its 180-degree tilt, but it's par for the course as far as inexpensive camcorders go. Between the touchscreen's unresponsiveness and the deepness of the menus, it is quite a task to get the limited manual controls activated and adjusted. Thankfully, "intelligent auto" mode is great at detecting different types of scenes and making the proper adjustments. That means all a new user has to do is pick up the camera, point, and get the shot without having to worry about any settings.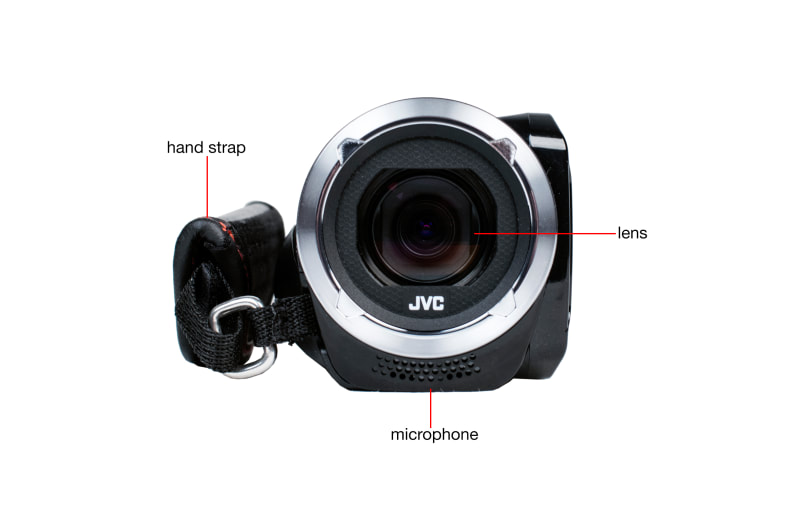 ×
Tour
Handling the camera is pretty easy as it's fairly light weight and has a standard handstrap for keeping things steady. Unfortunately there's no lens cap, however, so you may be more likely to scratch the lens if you drop it while the camcorder's off. There's also no power switch, so the only way to turn it on and off is to open and close the LCD.
Also, while using it underwater, I would've liked to have a lanyard or even something similar to the floating strap that Olympus offers with its waterproof cameras. This would help while switching from shooting high to low without having to take your hand out of the strap. It is however "sink-proof" without the lanyard as the body itself floats...("Penta-Proof" anybody?).
While the GZ-R10A has an ultra fast f/1.8 lens–drops to 2.9 at 116mm–that provides a wide aperture and enhances its low light performance. We recorded results between 5 and 4 lux to reach 50 IRE, which varies due to the zoom and what the aperture is set to. That said, you have no control over the aperture or ISO in these situations, so it can vary based on the auto metering. It does have a slow shutter mode that will help more in low light, but we test without this feature on.
Not horrible, but nothing to phone home about either.
The GZ-R10 is a pretty average camcorder that happens to be capable of going where other camcorders can't. It wasn't overly impressive in any of our lab tests, and it had a particularly tough time when zooming in.
It wasn't all bad news, though. This little Quad-Proof camcorder did a few things well, such as capturing video in low light. Its f/1.8-6.3 lens allowed for it to perform well in dim conditions, as it needed only 5 lux to get a 50 IRE image while at its widest aperture. The video is very grainy, of course, but it's bright enough to see what you're shooting at least. It also has a slow shutter mode that can allow you to get a little lower as well, but we test without this feature enabled. Battery life was another area where the GZ-R10 did well—we were able to get 2 hours and 51 minutes of continuous recording out of a full charge, which is not bad for a compact, affordable camcorder.
Armed with 40x optical lens (labeled at 60x on the camcorder including the digital zoom), which is 40.5-1620mm in full-frame terms, the GZ-R10 offers an incredible ability to shoot subjects far away. On paper, this looks like the number one selling point on the camera, and it's clearly the one reason to go with this camcorder over other, better action cams that are in the same price range. You can zoom in and capture any moment, but it comes at a cost in quality. The further out you get, especially if you get into the digital zoom, the more quality you lose. Check out the video below for a sample of the reach the GZ-R10 has.
In our lab, we also ran into some other issues. Color performance was not one of the strong suits of the GZ-R10. The color error we recorded in our tests was a whopping ∆C00 (saturation corrected) of 5.74 in bright light and ∆C00 6.51 in low light. To put that into perspective, most camcorders are between 3 and 4 in bright light and 4 and 5 in low light. Colors just aren't very accurate with the GZ-R10. Custom white balance helped a little, but auto white balance is only dependable when you're in daylight conditions. Incandescent and fluorescent light both were terribly inaccurate, so make sure to set white balance manually if shooting in these types of light.
Motion with the GZ-R10 is around what we expected from this camera. It has noticeable trailing and artifacting, but it isn't out of control. Frequency interference was an issue though, as you can see below in the black and white pinwheel. Overall, we found video quality to be only a little better than average.
Quad-proof and a bunch of zoom—what else could you want?
The biggest feature of the GZ-R10 is plastered right on the side of its plastic body, emblazoned in red letters: "QUAD PROOF". It can delve into 16.4 feet of water, withstand 4.9 foot drops, temperatures as low as 14°F, and the darn thing is even dust proof with an IP5X rating. This doesn't make it ideal for scuba divers or rock climbers, but for anyone looking for a simple video camera that you can drop from typical heights or use in swimming pools, it gets the job done.
×
Design
By the same token, if you're looking for much more than that, you're looking at the wrong camcorder. The GZ-R10 is kinda like the gruff, tough, anti-hero from those Spaghetti Westerns you find on television late at night–it'll tackle everything you can throw at it, with no frills or questions asked.
One of the few special tricks that it can do is record using "special effects". It has three modes: Baby, Grainy Monochrome, and Food. "Grainy Monochrome" is a film-esque black and white mode, "Baby" simply applies a soft focus effect, and "Food" mode makes your dinner pop with more vivid colors. You'll also find options to capture time lapse videos and, if you're old school, apply a timestamp to your footage. No frills, indeed. If you're looking for more extensive control, then we really advise you to look elsewhere. Even simple plug-and-play options like the GoPro Hero 3+ offer more control and functionality.
One thing JVC did well on the GZ-R10 was battery life. While recording continuously, we saw results as good as 2 hours and 51 minutes on the standard setting. However, this does come with a long recharge time. We spent the better part of a day waiting for the camera to fully charge for this test. Other than that, you can capture a lot of footage with nearly 3 hours of continuous shooting.
A nice effort, but it's a lot to pay for regular frustration.
All in all, the GZ-R10 is an OK camcorder, but it's in a market dominated by one company... GoPro. It's extremely hard to recommend buying the larger and less versatile GZ-R10 over the GoPro Hero 3+, as the only real upside is the ability to zoom. JVC does offer a POV camcorder that is similar to the GoPro, the GC-XA1 Adixxion and the GC-XA2 Adixxion–which we haven't reviewed yet. Going off what we saw from the GC-XA1, it just isn't in the same league as GoPro in performance or features. With GoPro you get a smaller body, WiFi compatibility, wider lens, up to 4k video, better video quality, and unreal durability to name a few features that are in an ever-expanding repertoire.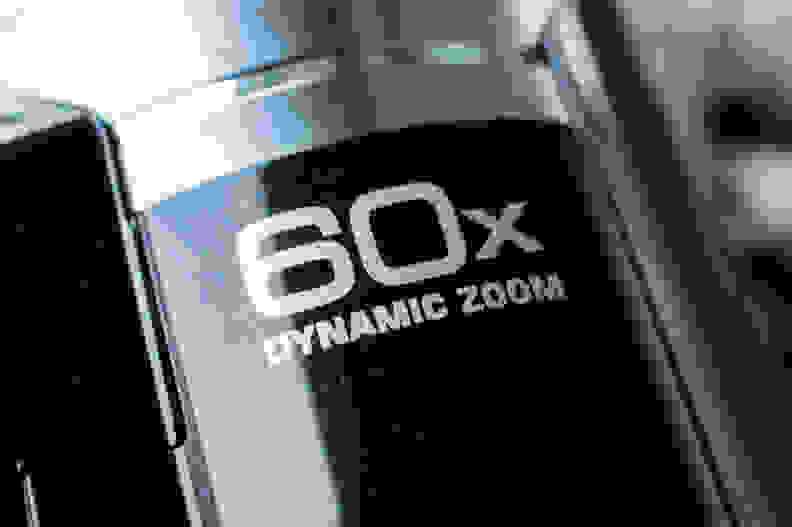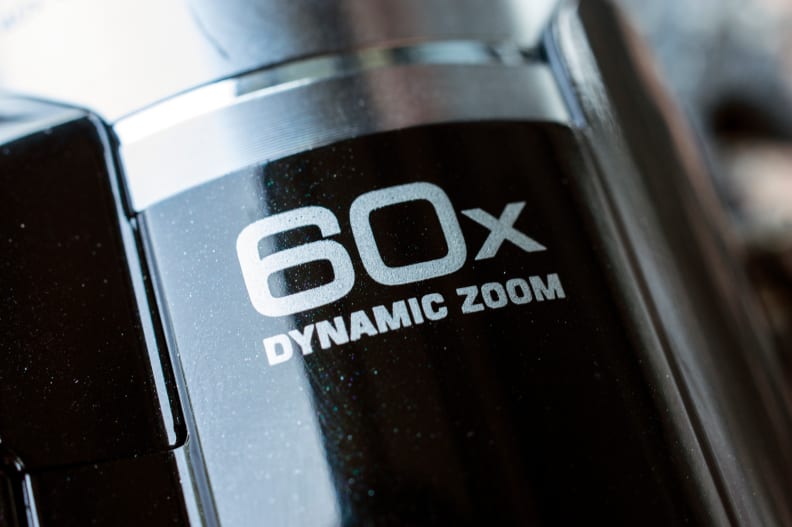 JVC is barking up the right tree, but this attempt just isn't quite up to snuff.
We do think there is a market for a specialized camcorder like the GZ-R10, but this attempt just isn't quite up to snuff. GoPros are fun and all, but the lack of zoom is a real source of frustration for lots of action shooters. The GZ-R10 is a fantastic idea that's let down by poor execution and a menu/touchscreen that feels brutally out of date.
JVC is certainly barking up the right tree, however, and we hope to see more from them in the next iteration. As a durable camcorder for family outings or events, the GZ-R10 will do a decent job–but that's all you can really expect from it. Unless you feel like you really need the optical zoom or traditional form factor, we recommend going with some of the better, more functional action cameras on the market.
Meet the tester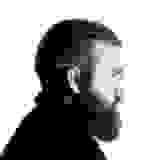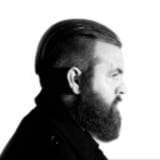 Jackson Ruckar
Photographer / Producer
@JacksonRuckar
As a photojournalist, Jackson has had stints working with bands, the military, and professional baseball teams before landing with Reviewed.com's camera team. Outside of Reviewed.com, he can be found looking for the next game to relieve his "Gamer ADD" or growing his beard.
Checking our work.
We use standardized and scientific testing methods to scrutinize every product and provide you with objectively accurate results. If you've found different results in your own research, email us and we'll compare notes. If it looks substantial, we'll gladly re-test a product to try and reproduce these results. After all, peer reviews are a critical part of any scientific process.
Shoot us an email