Want to record your all of kid's recital while zooming in on their solo? Done. Want to record a performance at Sea World and capture your kid's awestruck reaction too? Easy. Long story short, the original HC-W850 wound up being one of our favorite camcorders of 2014.
But this is 2015, and if you're not shooting in 4K resolution, you're going to get left in the pixel dust. To that end Panasonic has updated its twin-recording concept with some new features, including 4K/30p recording. The result is one of the best camcorders of the year thus far.
Minor improvements on a well-honed blueprint
The Panasonic HC-WX970 most closely resembles last year's HC-W850, both in terms of overall design and specifications. (However, the HD-only X920 will remain the flagship consumer camcorder.) Side-by-side, it's hard to tell the two apart, as they have a similar overall design: basic camcorder handling, a 20x optical zoom lens, and a flip-out LCD with a small wide-angle secondary camera embedded in the side.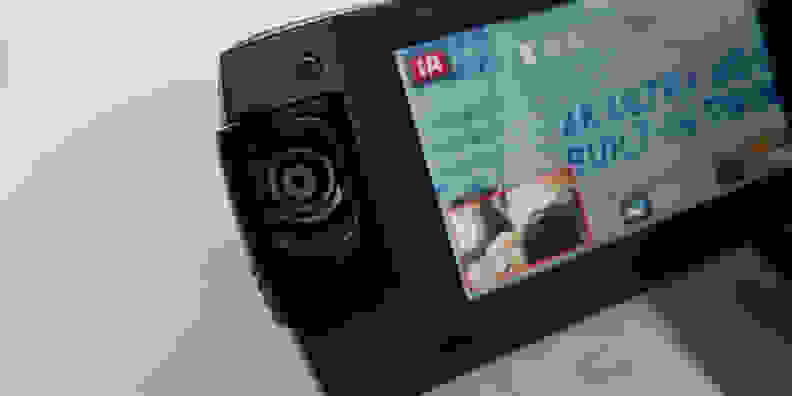 That secondary camera is a unique concept. Its swiveling hinge lets you rotate the camera around to face towards yourself, your subject, and everything in between. The only hitch is that the knobs you use to rotate the camera (both horizontally and vertically) are quite small. Physically, the secondary camera has a few upgrades over last year, including the ability to tilt 20 degrees up or down and a 2x zoom function.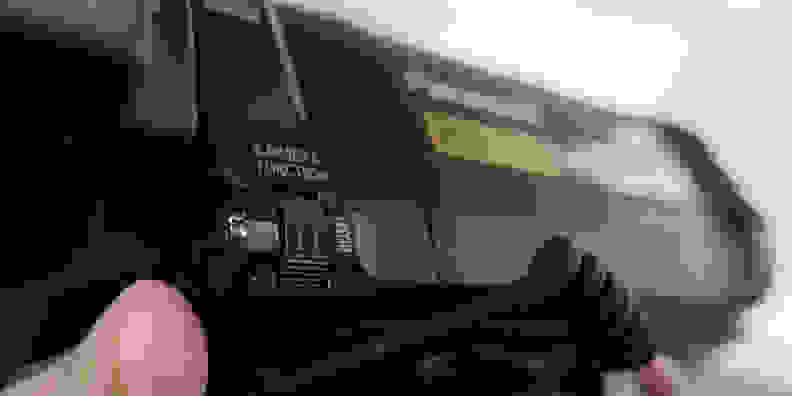 From a usability perspective, the biggest upgrade isn't physical at all—it's the new wireless twin camera function. This feature leverages the HC-WX970's built-in wireless connection, letting another WiFi-enabled camcorder or smartphone stand in for the on-board sub-camera.
In other words, you get all the great picture-in-picture functionality, but you can use a camera in a completely separate location. Even better, Panasonic is rolling this feature out to all of its 2015 WiFi-enabled camcorders, letting you get picture-in-picture video without an onboard sub-camera at all.
Otherwise the HC-WX970 is a more or less standard consumer-level camcorder. Up top you'll find a built-in stereo mic, cold shoe slot, and zoom rocker. Around back there's the usual slot for a rechargeable battery, while on the the left side (hidden by the touchscreen LCD when it's closed) are all the physical controls, as well as the SD card slot.
4K video, a sub-camera, and WiFi—oh, my!
Though the camcorder market isn't exactly overflowing with innovation as of late, it seems Panasonic has gone out of its way to improve the HC-WX970 over its predecessor in virtually every way. We've already covered the changes to the secondary camera, but the rest of the camcorder's resume is also remarkably improved.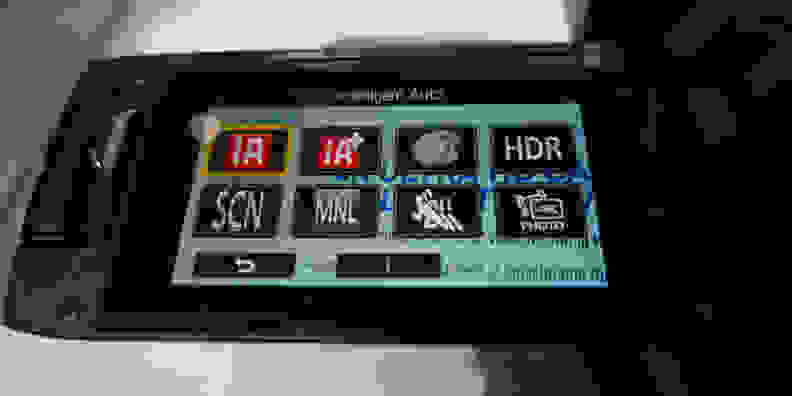 Though the Leica-branded, 20x zoom, f/1.8-3.6 lens is the same as last year, a new 8.29-megapixel backside-illuminated CMOS image sensor promises improved performance. The headline feature, of course, is 4K/30p video recording. This records about four times as many pixels per frame as 1080p video, producing far more detailed video. If you don't need 4K, you can still opt for 1080p, which opens up framerates up to 60fps.
(On the other hand, if you're handy with video editing software you can shoot 4K and downsample to 1080p for even sharper footage.)
Like many of Panasonic's other 4K-ready cameras and camcorders, the WX970 includes a 4K photo mode. This mode captures 8-megapixel stills at 30 frames per second, letting you later pick the exact frame that you want. It's useful for unpredictable subjects, where capturing a precise moment in a single frame would be nearly impossible.
The other major improvement is the addition of 5-axis optical image stabilization, replacing the hybrid optical stabilization in last year's model. This controls not only for linear movement (up/down and left/right), but also for yaw, pitch, and roll. In our brief time with the HC-WX970, we found it to be very effective, especially at controlling camera shake while walking.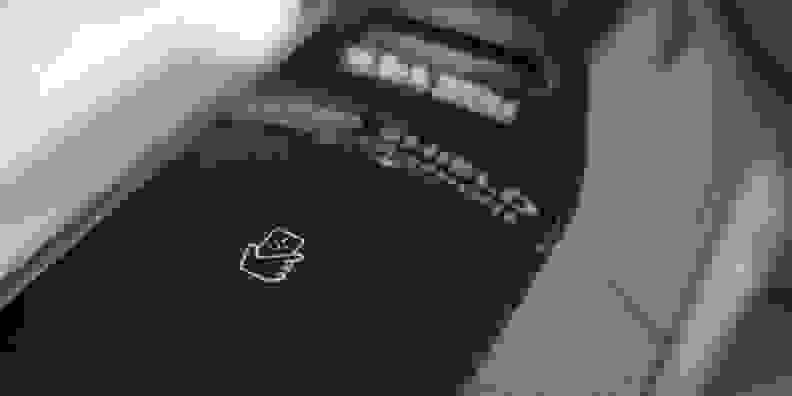 Panasonic has also done some interesting things with the HC-WX970's wireless capabilities. We've already covered the remote picture-in-picture capabilities, but new modes like "narration" and "baby monitor" are also onboard. The narration mode emphasizes your voice while shooting, letting you capture a scene with the main lens and describe it, picture-in-picture, with a secondary camera.
The baby monitor mode isn't new, but it's an interesting idea. You can use it to view remote video in real time on your smartphone, receive notifications when the camcorder detects sounds (such as a baby crying), and even speak into your phone and have your voice come out of the camcorder.
Finally, Panasonic has gone the extra mile, separating the sub-camera's video stream from the main video stream for backup reasons. If you want to archive your footage, regardless of which camera it came from, this is a great upgrade.
Panasonic's twin camera grows up.
Innovation is a wonderful thing. It's celebrated, especially at shows like CES where bringing something new is the only way to get noticed. What isn't celebrated—though it may be just as important—is failure. For all its upsides, the twin-camera camcorder always seemed like an idea that was destined to fail, slipping into obscurity as little more than an "Oh, man, remember that...?" footnote.
For all its upsides, the twin-camera camcorder always seemed like something that was destined to fail.
But when we actually spent some time with the HC-W850 last year, we found that the twin-camera concept is just plain fun. Panasonic could've done what so many camera companies have done recently—toss in a fixed "selfie" camera. What it did instead is expand the concept into something that legitimately adds depth to the camcorder experience.
We're pleased to see it not only return this year, but come back better than ever. The addition of 4K video recording at this price point is perhaps the most useful feature of the HC-WX970, but the sub-camera functionality is easily our favorite part. And the ability to use a smartphone or other camcorder as a sub-camera in a completely different location? That's just awesome.
If we have one gripe, it's probably that you still can't swap the main picture and sub-camera streams. Getting at least 1080p quality out of the secondary camera would be nice, too. We'll know more once we get the HC-WX970 into our labs for a full breakdown, but Panasonic seems to have yet another winner on its hands.
Meet the tester TJ Donegan
Executive Editor
@TJDonegan
TJ is the Executive Editor of Reviewed.com. He is a Massachusetts native and has covered electronics, cameras, TVs, smartphones, parenting, and more for Reviewed. He is from the self-styled "Cranberry Capitol of the World," which is, in fact, a real thing.
Checking our work.
We use standardized and scientific testing methods to scrutinize every product and provide you with objectively accurate results. If you've found different results in your own research, email us and we'll compare notes. If it looks substantial, we'll gladly re-test a product to try and reproduce these results. After all, peer reviews are a critical part of any scientific process.
Shoot us an email