We've already been quite impressed with Panasonic's Lumix GH4 and its 4K skills. Even though it's basically shaped like a DSLR, this interchangeable lens camera blew away anything else we've tested in the past. It shoots great HD with the option of switching to 4K, making the transition almost seamless (assuming you have a powerful enough computer).
Sony has been chipping away at 4K for some time. Last year's FDR-AX1 was the first 4K-capable camcorder, mostly on a technicality—the AX1 was actually a production-grade videography tool with a Handycam badge slapped on it. There's no way an average person would take the AX1 on vacation with them. Well, it didn't take long for a real 4K camcorder to hit the market, and it's...another Sony. The AX100 (MSRP $1,999.95) is exactly what you'd expect and at a much lower price.
Built around a 1-inch sensor, the AX100 brings Sony's 4K tech into a user friendly package with some impressive specs. While it's the best camcorder on the market today, it has some very capable competition nipping at its heels.
Design & Handling
A premium Sony design
Even though Sony doesn't have any one signature style, the AX100 is part of an established design ethos within the company. It might not look like a classic Walkman or share the PS4's rhomboid form, but its simple black form and high-quality construction make it feel cutting-edge and Sony-ish all at the same time.
Unlike the AX1, the AX100 is a true consumer camcorder. It offers just enough control for advanced users, with approachable, easy-to-use features for those who just want to press the button and start rolling. A big, articulating touchscreen offers good viewing angles. The only issue we had with the screen is that default brightness isn't very bright. Add in a layer of finger grease, and the AX100's screen picks up glare like crazy. Your best bet is to set the brightness to the highest setting if you hope to use the screen out of doors.
The best friend you can have in bright light is a viewfinder, and the AX100's electronic viewfinder is as good as we had hoped. While the picture size is a little on the small side, it's more than acceptable compared to competing camcorders. Quality and refresh rate are good, with plenty of resolution (2.35 million dots) and contrast (thanks to OLED technology). The only downside is that while the interface is visible in the viewfinder, the control scheme is mostly touch; there's no easy way to operate the menus while using it. This is an issue that Canon cleverly solved in the Vixia G30 by adding a small joystick near the record button. As it stands, you have to navigate the AX100's menus with the touchscreen, taking your eye away from the viewfinder to get into the menu.
Despite the Handycam trappings, there's a great emphasis on manual controls for advanced shooters.
Despite the Handycam trappings, there's a great emphasis on manual controls for advanced shooters. There are dedicated buttons for iris, gain, and shutter speed. We also really appreciated having a small, raised dot near the gain control, giving you a starting point so your fingers can get their bearings, even in the dark. The large front control ring can be quickly switched between zoom and focus functionality, and an AF/MF button lets you adjust focus in a snap, should you choose to do so. Finally, a smaller control knob enables fine-tuning in a place that's easy to access with your left hand.
The biggest fault of this camcorder is undoubtedly its heft. Weighing in at about a pound and a half, the AX100 will quickly start to fatigue your arm if you're recording a long performance without a tripod. While it's easy to hold and contoured to fit the human hand comfortably, the weight could drag you down at soccer practice or a school play, if that's what you want to record. Thankfully, should your arm start to buckle, the camera's SteadyCam optical image stabilization should help reduce the appearance of shaking from the final footage.
We love Sony's approach to charging. The AX100 comes with an external wired charger, but if you're in a jam, you have a way of topping off in a hurry. Inside the AX100's padded handle is a USB cord dedicated to charging. Simply find a powered USB port and you can extend your AX100's range, so to speak.
Features
4K is just the tip of the iceberg
While cutting-edge, high-resolution UHD video is this device's claim to fame, that doesn't mean that Sony has dropped the ball on other features. With its big, 1-inch sensor, the AX100 can also shoot up to 20-megapixel still images while recording. That's not a bad bonus feature to get inside a $2,000 camcorder; it's almost like getting a $600 RX100 II thrown in for free.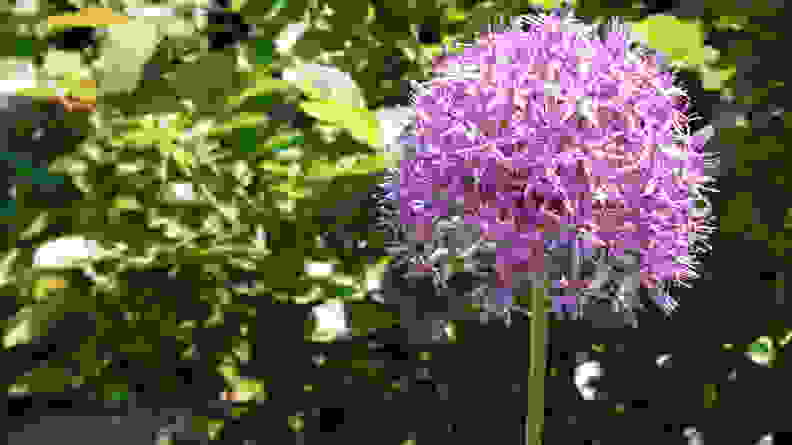 One of the most handy features is Dual Recording—letting you record both MP4 and XAVC S 4K video. One captures more resolution and the other is slimmer and easier to share. The MP4 clip is only in 720P, but it's good enough to throw on YouTube or quickly access on a tablet or phone as a kind of digital daily. Even though XAVC S is only supported by a few editing programs, it can be converted to other formats easily enough. It's the closest thing we have to a standard codec for 4K shooting, and it'll only become more common as time goes by.
Sony's clever software enables the built-in microphones to do some cool things. Not only does it record 5.1 surround audio in most video modes, but you'll also get Sony's new My Voice Cancelling, which lowers the volume of the camera operator's voice when saying commands. Zoom mic is also built-in, along with auto wind noise reduction. Our only complaint in this area is that the big 5.1 built-in microphone is really easy to touch with your pinky finger, which might keep you from capturing clear sound.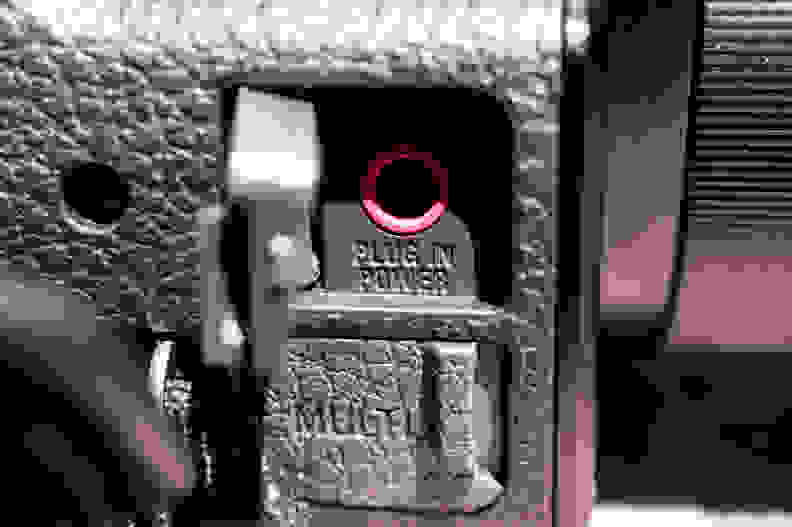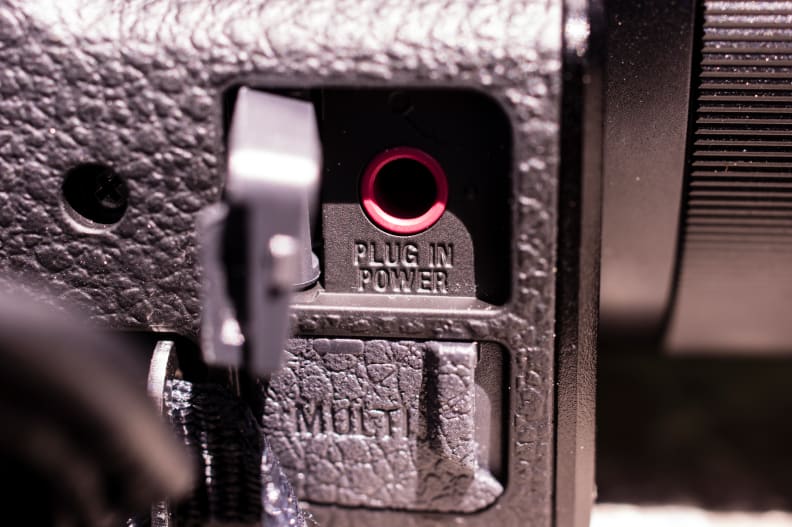 Of course, video stuff doesn't stop there. You also get a mic jack and a headphone jack—both essential for serious videography. If you need XLR input for audio, you can buy the $800 XLR-K1M adapter, which comes with an additional shotgun microphone as part of the package.
The only thing missing from the AX100 seems to be higher quality HD. This is where the AX100 starts to look more like a consumer-grade device when compared to the Panasonic Lumix GH4. The bit rate for 4K shot with the AX100 is "only" 60 Mbps, whereas the bit rate for 4K from the GH4 is 100 Mbps—a pretty significant increase. Even though the AX100's modern XAVC S codec might be a bit cleaner and trimmer than the encoding options on the GH4, the extra data will undoubtedly come in handy in post. The AX100's HD modes tell a similar story, with a max bit rate of 50 Mbps in 1080/60p. The GH4 can shoot HD at 200 Mbps. That's not a typo.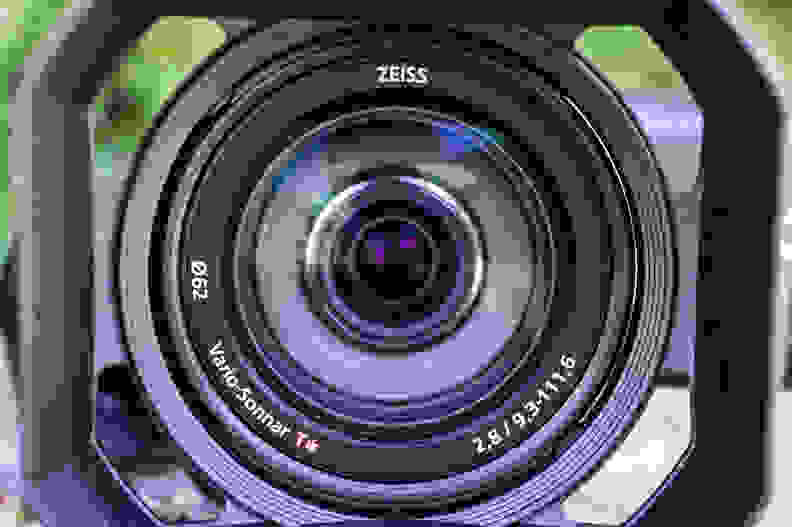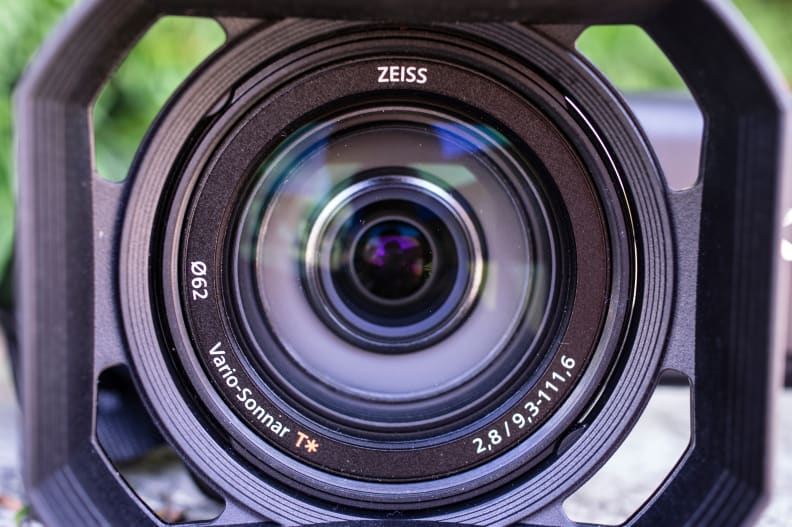 Another potential sore spot for pro shooters is chroma subsampling. The GH4 can do 4:2:2 with 10-bit color with an external recorder for maximum quality. The AX100 is stuck with a fine 8-bit picture and constrained to only 4:2:0 with no option to unlock more chroma data. There's also no way to put the AX100 cleanly into a production setup, since there isn't a breakout solution (yet) for HD-SDI. The best you can do is micro HDMI-out, which should work fine in some situations like using external monitors. Finally, there is no way to record time code, making this really unideal for a studio setting.
Performance
The sharpest camcorder we've ever seen
After reading the subhead of this section, you're probably saying to yourself, "no duh." We can't blame you. But, that doesn't change the fact that the extra resolution you get from 4K video does the AX100 nothing but favors. It's sharper both in native 4K and if you choose to downsample to HD in your final project.
Part of the package is the great combination of the 1-inch sensor and Zeiss lens. The sensor has a spec list that reads like any of Sony's tried-and-true 1-inchers, such as the one in the RX100 II or RX10. A Zeiss-branded 12x optical zoom lens (29mm to 348mm in full-frame terms) might not be a constant-aperture number, but it's no slouch either. The maximum aperture is f/2.8 when you're shooting wide-open, which drops off to f/4 at full telephoto. You'll also find 3 ND filter stops built-in, a feature we've come to expect from premium Sony offerings.
Needless to say that shooting 4K/30p with the AX100 yields good results. We measured high resolution numbers that are about on-par with the other 4K shooting cameras we've tested thus far, the Panasonic Lumix GH4 and FZ1000. In bright light, the AX100 posted resolution scores of 1100 lp/ph horizontal and 1150 lp/ph vertical.
In low light, the AX100 needed between 4 and 6 lux in order to make an image at 50 IRE. While it might not be able to see in the dark, the 1-inch sensor has more surface area than the average camcorder and it's also backside illuminated, giving it a fighting chance in dim situations. There's a low-lux mode built-in, but we always test camcorders with that feature disabled.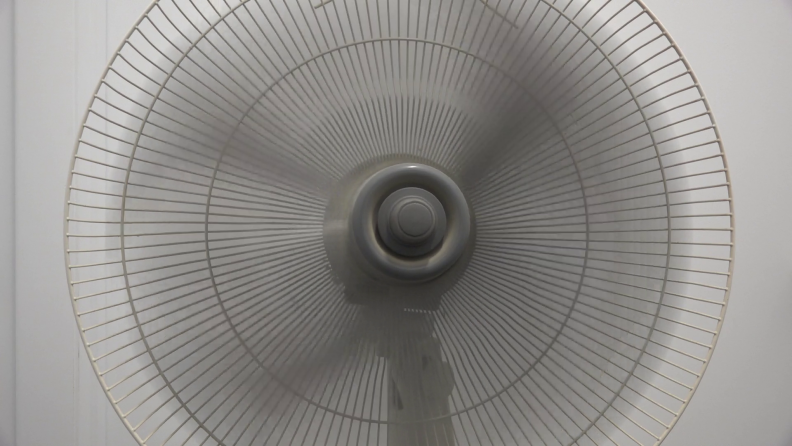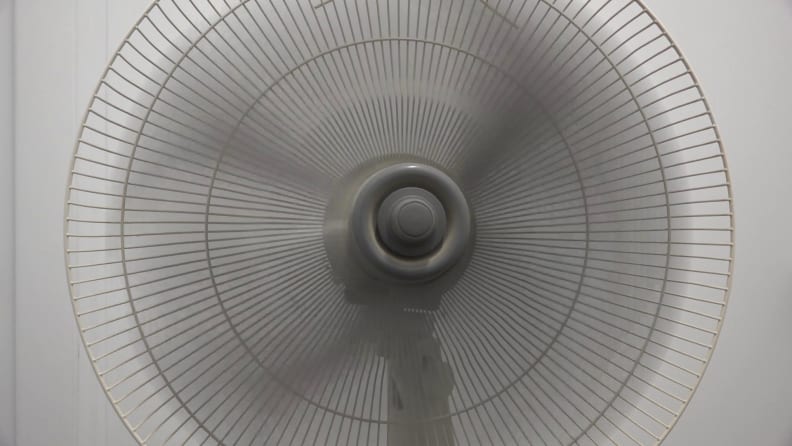 We also took a look at the AX100's rolling shutter. While it's not a deal breaker, it's still definitely noticeable when using the camera off a tripod. There's no two ways about it—if you don't want a hint of jellovision in your fast-motion shots, you still need a 4K camera with a global shutter.
Read more about our findings over on the Science Page.
Conclusion
A perfect specimen of an endangered species
When it was announced, the AX100 was a one-of-a-kind product. In a few ways, it still is. However, its most interesting new trick can be accomplished by less expensive, more flexible devices. Though, the other competitors are both first and foremost designed to be still cameras, you get much of what the AX100 can do for a bit less cash.
We'll give plenty of credit to Sony for pulling the AX100 off with aplomb, but Panasonic has been circling the waters, out for UHD blood the past few months. By releasing the Lumix GH4 and the FZ1000 at under $2,000, the AX100 suddenly has very little ground to stand on. The FZ1000, in particular, takes 4K beneath $1,000—making the feature a solid bonus that happens to also work quite well. This camera features a similar 1-inch sensor, and more zoom. If the AX100 appealed to you as an easy-to-use 4K shooting solution, the FZ1000 can do about the same job in our estimation.
The GH4 might not seem as user friendly on the surface, but it's an incredibly polished experience nevertheless.
If you're shopping for a pro solution, the GH4 needs to be addressed as well. This pro-grade Micro Four Thirds system camera has a bigger sensor, which makes for a noticeably cleaner 4K signal and better HD options. Not only that, but the GH4 also provides more flexibility since you can put practically any lens you want on it, provided you can find an M43 adapter for that particular mount. Add in the expensive DMC-YAGH adapter, and it becomes even better than the Handycam in a studio. Cinema shooters that pass up the GH4 are missing out on a whole lot of great stuff. The GH4 might not seem as user friendly on the surface, but it's an incredibly polished experience nevertheless. Granted, a GH4 and a lens will cost you more than the AX100, but if you're banking on this camera as part of your professional workflow, why not buy the best equipment you can afford?
As it stands, the AX100 is a good tool that just happens to fall short of what competing 4K-capable cameras can do. Among camcorders, you can't do much better for the money, but only if you have an eye towards the future. The AX100 reminds us quite a bit of Sony's HDR-HC1, the company's first consumer-grade HD Handycam—also a solid first effort. That camera found an audience with independent filmmakers once it came down in price, which is what we expect will happen with the AX100 eventually. While we wouldn't wholeheartedly recommend the AX to pro videographers, if you're in the market for a prosumer-grade 4K camcorder, the AX100 is a true champion. It's easy to use, well-built, and gave us some eye-poppingly good results.
By The Numbers
As the first 4K camcorder we've put through our labs, the Sony Handycam AX100 is certainly a unique product. It outscored most other, regular HD camcorders we've tested. Even in HD tests, we came away very impressed with the AX100's video prowess.
Sharpness
As our first scored 4K camcorder, the AX100 has the obvious distinction of being our sharpest camcorder. All those extra pixels go a long way to help footage recorded with this camcorder. When we tested this camcorder in its XAVC S mode shooting 4K/30p, we saw some staggeringly great numbers. Like with the GH4, the AX100 nearly outresolved our HD-designed sharpness chart. If it weren't for some detail loss in fine details due to moiré when the chart is in motion, there's little doubt that 4K, even in its relatively primordial state today, gives you way more than HD ever could.
In bright light, we measured 1100 lp/ph horizontal and 1150 lw/ph vertical. 1080/60p footage looked great, too, resolving 775 lp/ph on both the horizontal and the vertical axes. Check out our sample video below for an idea of how 1080/60p motion looks.
Low Light
The AX100 performed fairly well in our low light test. We saw results between 6 and 4 lux to reach 50 IRE, which all seems to be up to wherever you are in the zoom range. Since the lens isn't a constant-aperture zoom, you'll need more light to create an acceptable picture. Even though you might get f/2.8 on the wide end, that shrinks quickly to f/4 as you zoom in. We run this test without the benefit of Sony's auto low lux feature, so your results may vary.
Battery Life
We'd like to congratulate Sony for getting one very important area right in the AX100—battery life. We can understand how design constraints might have necessitated cutting 4K battery life short, but that is happily not the case. Recording 4K footage, we were able to get more than two and a half hours out of the AX100. Color us impressed.
Meet the tester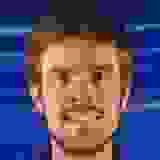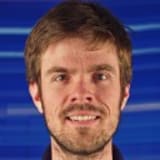 Brendan Nystedt
Contributor
@bnystedt
Brendan is originally from California. Prior to writing for Reviewed.com, he graduated from UC Santa Cruz and did IT support and wrote for a technology blog in the mythical Silicon Valley. Brendan enjoys history, Marx Brothers films, Vietnamese food, cars, and laughing loudly.
Checking our work.
Our team is here for one purpose: to help you buy the best stuff and love what you own. Our writers, editors, and lab technicians obsess over the products we cover to make sure you're confident and satisfied. Have a different opinion about something we recommend? Email us and we'll compare notes.
Shoot us an email