Introduction
This Sony is currently available for around $1299, which is a significant price drop from its launch-date MSRP of $1499. Loaded with 96GB of internal flash memory, this is a reasonable price to pay for a flagship Handycam, but it's certainly not cheap.
Video Review
Design & Usability
A large consumer camcorder by today's standards, the HDR-CX760V offers both simple and advanced controls.
Sony incorporates numerous simple auto features right alongside its more complex manual controls.
The HDR-CX760V looks and feels nearly identical to Sony's other high-end 2012 Handycam, the HDR-PJ760V. The only difference is that the CX760V lacks a built-in projector, which would allow users to play back and project videos from the camcorder onto walls or screens. The gimmicky projector aside, this Sony is outfitted with a ton of features—ones that only high-end camcorders offer these days. It has a small viewfinder, a control dial, a large lens with multiple levels of image stabilization, a bulky frame, and 96GB of internal memory.
Despite its intimidating frame, the HDR-CX760V is actually a user-friendly device that is good for beginners. Sony incorporates numerous simple auto features right alongside its more complex manual controls in an attempt to please beginners and pros alike.
Features
Loaded with features, manual controls, and great connectivity options, the HDR-CX760V is certainly not a boring camcorder.
If you're a professional videographer, there are a number of features on the HDR-CX760V that you'll likely enjoy. For instance, the camcorder's custom control dial gives you immediate access to focus and exposure controls, as well as white balance and auto exposure shift options. A gain limiter function allows control over noise levels by keeping gain levels low, and special assist functions like focus peaking and zebra patterns help expose and focus images properly. There are some gimmicky features as well—a limited slow motion mode called Smooth Slow Record, an infrared low light mode called Nightshot, and a built-in GPS tracker.
There is a great mix of new, high-tech functions in addition to your classic manual controls.
These features can be fun to play around with, and they are proven staples of Sony's high-end Handycams, but they aren't the kind of capabilities that a pro or enthusiast will get much use out of. But that's one of the reasons we found the HDR-CX760V to be an overall well-rounded product; it has a great mix of new, high-tech functions in addition to your classic manual controls.
Performance
Excellent performance for a Sony Handycam
For top-notch video from a consumer camcorder, this is your guy.
There aren't too many negatives with the Sony HDR-CX760V's video performance. The camcorder's 1080p mode captures excellent video in bright light—sharp, fluid, and clean. As for low light, the camcorder struggled a bit in very dark environments, but its images were still vivid, with little presence of noise. In general, the HDR-CX760 isn't the best low light camcorder we reviewed this year, but the its complete repertoire in our performance testing was impressive to say the least.
To sum it up, this is a camcorder without any major performance flaws: great sharpness, great color, excellent image stabilization, and low noise levels. If you're looking for top-notch video from a consumer camcorder, this is your guy.
Conclusion
Sony's 2012 flagship camcorder is pricy, but it's worth it.
Last year, in our review of the HDR-CX700V from Sony, we dreamed of a future where Sony would actually improve the low light performance of its high-end Handycams. This year, with the HDR-CX760V, that dream became a reality. The CX760V is not only the strongest consumer camcorder Sony has released in a few years, but it's also one of the most impressive models we've reviewed all year. The camcorder did everything well in our performance tests. In addition to the improved low light capabilities, it delivered excellent motion performance, good sharpness, vivid colors in bright light, and low noise levels across the board. The one downside of the camcorder may be its bulky design, with an awkward grip that didn't feel pleasant in my hand.
It's a close race, but right now, the Sony HDR-CX760V is the best all-around consumer camcorder on the shelves.
With 96GB of internal memory, an electronic viewfinder, and an excellent 10x zoom lens (with fantastic optical image stabilization), the Sony HDR-CX760V's $1299 price tag is justifiable. The Panasonic HC-X900M is a cheaper option for a high-end user, but it lags behind the Sony in a few key categories, and its user interface isn't quite as enjoyable to work with. The Canon HF G10, our pick for Camcorder of the Year in 2011, does match the Sony CX760V in terms of performance, but it lacks the 60p frame rate feature that makes the Sony and most other top-line HD camcorders so special. It's a close race, but right now, the Sony HDR-CX760V is the best all-around consumer camcorder on the shelves.
Science Introduction
The Sony CX760V handled our performance tests the way a good high-end camcorder should: with ease. The camcorder earned top-notch marks in all of our tests, with its most surprising result coming in low light sensitivity. Last year, Sony struggled with this test, but something changed on the HDR-CX760V and the performance improved drastically. Sony also managed to squeeze in exceptional image stabilization, fantastic motion and sharpness, and good color accuracy in an attempt to make a truly well-rounded camcorder.
Low Light Improvements
Compared to the numbers we saw on last year's HDR-CX700V, these scores are up across the board.
Last year, we were disappointed with Sony's dismal effort in low light with the HDR-CX700V flagship camcorder. With the HDR-CX760V, this whole concept changed—the camcorder took the weakness of its predecessor and turned it into a great strength. There was little noticeable noise from the CX760V's low light test images, and colors were able to retain their vibrancy even in dimly-lit situations. Best of all, low light sensitivity improved by a huge margin, with the HDR-CX760V requiring just six lux of light to record a broadcast-ready image. That puts this Sony camcorder on the same level as the Panasonic HC-X900M, and far ahead of last year's HDR-CX700V, as well.
Image Stabilization
The new optical image stabilization system is freakishly good.
Big "improvements" to image stabilization on camcorders are made every year—if you trust what manufacturers tell you. Rarely do we find this to be true, but with the HDR-CX760V, Sony isn't lying. The new optical image stabilization system is awesome. In our tests, the stabilization setting reduced image shake by an average of 90%. That's a big deal, especially if you like to use lots of zoom when you shoot video.
The optical stabilization system has two settings, regular and active mode, but we found the regular setting worked fine in our tests. The active mode seems to incorporate digital stabilization in the mix with the optical SteadyShot, so using it may result in a tiny bit of image degradation.
Motion and Sharpness
Video was crisp in our tests, but a few select models this year performed better.
For filmmakers, the Sony HDR-CX760V has two important features involving frame rates: There's the 1080/60p record mode that results in sharp, fluid motion—perfect for recording action sequences—and there's a 24p film simulation mode that produces a cinema-like aesthetic. You can also record regular 60i video and, unlike most high-end camcorders, you can shoot standard definition video as well as HD.
All these features combined to help the Sony HDR-CX760V put up excellent numbers in our motion and sharpness tests. Video in our motion test looked amazingly good, even in our low light motion shots. Subjects moved smoothly throughout the frame and the Sony showed no signs of artifacting or frequency interference in bright light (artifacting did come about in some low light shots, though). Sharpness numbers were high, with the camcorder registering a horizontal sharpness of 750 LW/PH and a vertical sharpness of 800 LW/PH. Even though these numbers aren't the best we've seen from a consumer camcorder this year, there is no denying they are excellent scores.
Meet the tester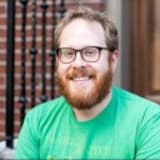 Jeremy Stamas
Managing Editor, Video
@nematode9
Jeremy is the video expert of our imaging team and Reviewed.com's head of video production. Originally from Pennsylvania and upstate NY, he graduated from Bard college with a degree in film and electronic media. He has been living and working in New England since 2005.
Checking our work.
Our team is here for one purpose: to help you buy the best stuff and love what you own. Our writers, editors, and lab technicians obsess over the products we cover to make sure you're confident and satisfied. Have a different opinion about something we recommend? Email us and we'll compare notes.
Shoot us an email