Camcorders
Hands-On With Kickstarter Darling Lume Cube
May it be a light for you in dark places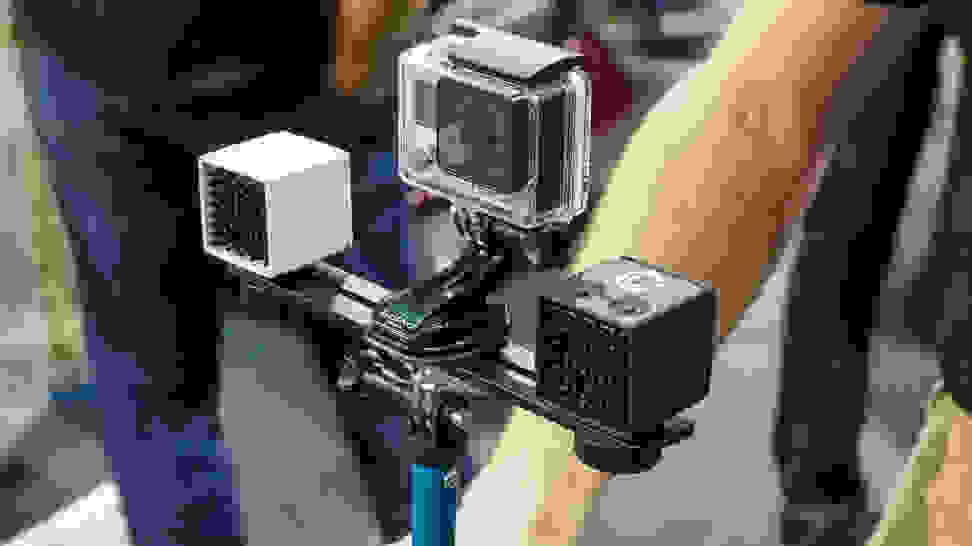 Credit:
When it comes to shooting photos and videos, lighting is what separates the boys from the men, the pros from the amateurs, and the darkrooms from the Lightrooms. But while action cams have been getting ever more portable, lighting hasn't followed suit.
This is where the Lume Cube steps in. It's a small device that shines big light, 1,500 lumens to be exact. Originally Kickstarted late last year, it's designed to go with you anywhere.
At only 1.5 inches across, the light yet sturdy cubes will fit easily in any gear bag. Or, better yet, just attach one or two directly to your GoPro mount. When you set the Lume Cube to 50 percent power–roughly the same brightness as a 60-watt lightbulb–you'll get two full hours of steady illumination. When it runs out of juice, a one hour charge via USB will get you back to 100%. The whole device encased in waterproof silicone, with a magnet and a suction cup for additional mounting options.
The Lume Cube is controlled with a smartphone. From the app, you can adjust the brightness of up to five Lume Cubes at once, or set the Cube to trigger other flashes.
Lume cubes will cost $60 for one unit, $100 for two, and $250 for five. Expected ship date is March 1st of this year.
Up next
Get Reviewed email alerts.
Sign up for our newsletter to get real advice from real experts.