The Best SD Cards of 2019
By Florence Ion, Updated January 02, 2019
Physical memory cards might seem like antiquated technology in this day and age, but they're still very much a relevant part of using gadgets. Whether you're storing mounds of technical documents on a laptop or several gigabytes worth of photos snapped with a fancy digital camera, Secure Digital cards (commonly just referred to as SD cards) can facilitate in storing that data. And just like any other product, some perform better than others.
So we researched some of the best SD cards on the market, and put the cards through rigorous testing, to find the best SD Card to store your files. We found that the SanDisk Extreme Pro 32GB (available at Amazon) was the best overall because it's the fastest at writing various types of files, including RAW images and JPEGs, Word documents, ebooks, and video. For about $22, the Extreme Pro also hailed the fastest write speeds. Perhaps the only bummer about this is that it doesn't hold a full 32GB of storage space, though you'll find that's the case with all of the other SD cards tested.
Here is our ranking of the best SD cards, in order:
SanDisk Extreme Pro 32GB
Fujifilm Elite Performance 32GB
Transcend 32GB SDHC Class 10 UHS-1
Lexar Professional 1000x 32GB SDHC UHS-II
PNY Elite Performance 32GB SDHC Class 10 UHS-I
Sony 32GB Class 10 UHS-1 SDHC
Kingston Canvas Select 32GB SDHC UHS-
Toshiba 32GB SD Card
Advertisement - Continue Reading Below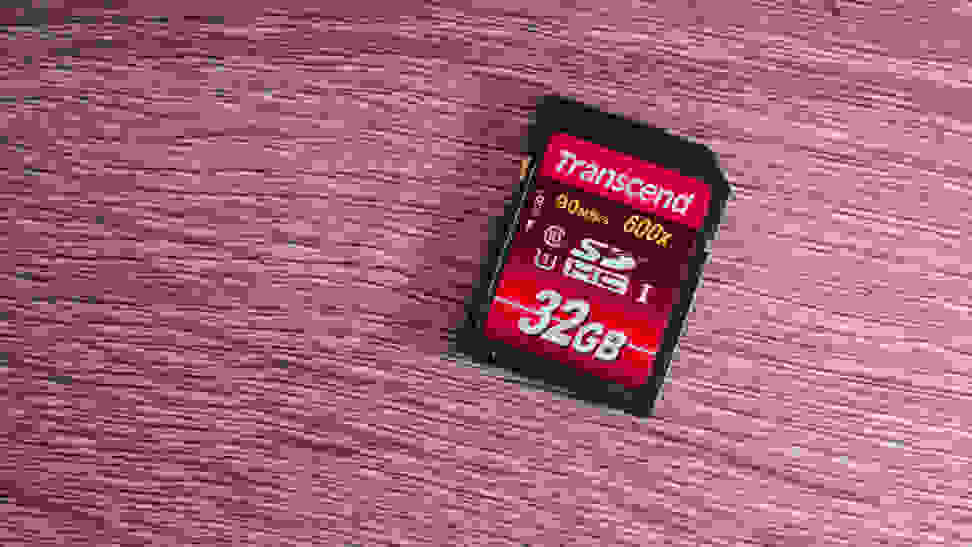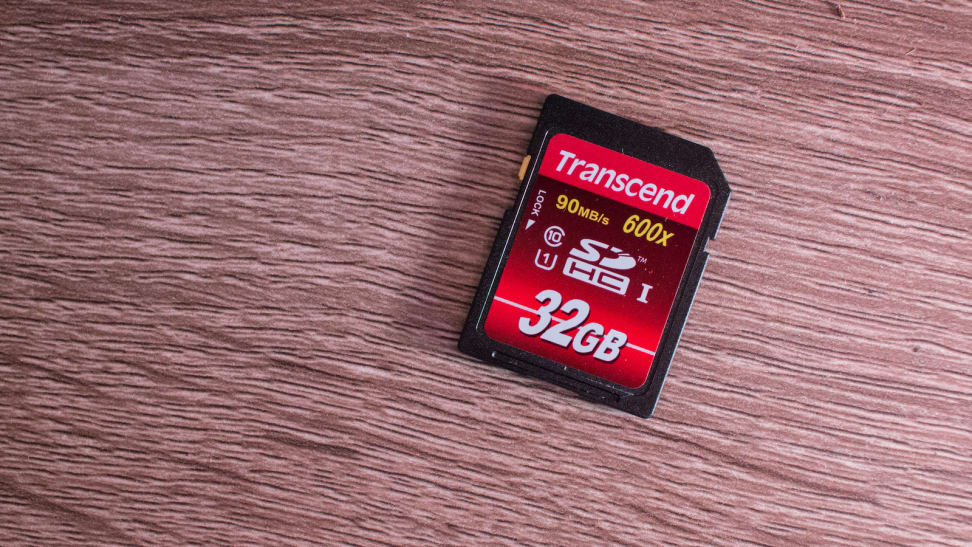 How We Tested
The Tester
My name is Florence Ion, and I have been doling out professional tech advice as a tech journalist for about a decade. When I'm not helping you figure out what to buy, I'm shooting product photos with a Canon SL-1, archiving game data on the Nintendo Switch, and copying over files from a Chromebook to Android devices—all made possible by some form of SD card.
The Testing Process
I bundled together 29GB of varying file types, including RAW images, JPEGs, GIFs, ebooks, text files, Word documents, and videos of all sort. All of the memory cards tested topped out at 29GB of usable storage space, though most manufacturers list that caveat in the card's description. The test was split up into three stages: moving over 10GB of data, then 20GB, and then all 29GB. The tests were performed three times apiece, each time measured by a stopwatch, and each trio of numbers was averaged to determine each memory card's write speed.
To test each card's read speeds, I used USB Flash Speed, a barebones desktop applet for Windows that measures the read and write speeds of any drive connected to your computer. I also used each memory card inside an entry-level Canon DSLR and shot several RAW photos in rapid succession to see if the numbers would immediately inform real-world performance.
What To Know When Buying SD Cards
There are different classifications of SD cards, some of which are specially refined to work with certain kinds of media. For most of us, s Class 10, UHS-I, U1 card is enough for shooting RAW digital images and 1080p video. If you want to shoot 4K video, however, you'll want to look for SD cards with the U3 rating (like our top pick). You'll also see SD cards that fall under the UHS-II and UHS-III (coming soon) classification, which both offer maximum read and write speeds that can only be utilized by compatible hardware.


---
Other SD Cards We Tested
Advertisement - Continue Reading Below