Cameras
Vacation & Travel Cameras
After a swimsuit and a passport, a great camera should be next on the vacation packing list.
Credit:
After a swimsuit and a passport, a great camera should be next on the packing list for any vacation. You'll want a sharpshooter that can take great photos in any setting, without weighing you down or emptying your wallet before you leave for the airport. A few types of cameras are especially great for vacation photography, and we've highlighted some of our favorite models below.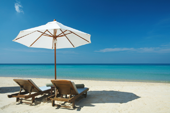 Travel Zooms
So-called travel zooms are pocket-sized cameras with huge zoom ranges—incredibly convenient for casual vacation snapshooting, from broad vistas of the Amalfi Coast to close-ups of the Notre Dame gargoyles. They're basically beefed up point-and-shoots with price tags to match, but the out-of-box versatility and carry-anywhere portability make them capable travel companions.
Our top-ranked travel zoom of 2012 is the Canon PowerShot SX260 HS. It packs a massive 20x zoom lens, excellent image and video quality for the class, in-camera GPS for geo-tagging, and one of the most user-friendly interfaces in the business. The Sony Cyber-shot HX30V is a solid second choice, offering similar specs and superior video capture, if slightly softer details in still images.
Tough Cams
What do beach bums, rock climbers, and snowboarders have in common? Their vacation destinations could wreck their cameras. For peace of mind, it's a wise idea to invest in a rugged digital camera. These cameras are waterproof, shockproof, dustproof, and freezeproof—not totally indestructible, but tough enough to withstand most adventures.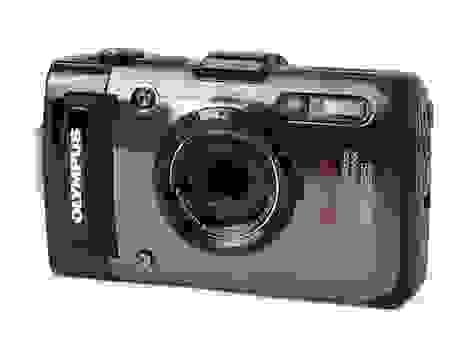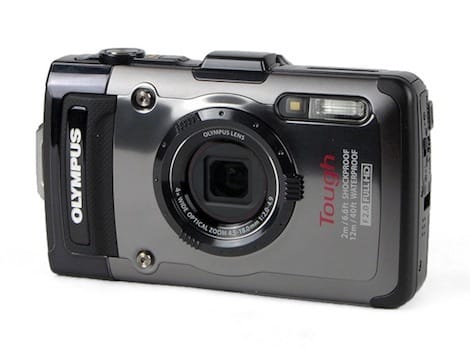 Image quality is usually a weak point with these cameras, especially indoors. But the Olympus Tough TG-1 flips that notion on its head. It's a great compact that also happens to be built like an Abrams tank. It's more expensive than any of its peers, but it'll be money well-spent. We also like the Sony TX20, a truly ultra-compact camera that can survive a dip in the pool.
Mirrorless System Cameras
What's that rule about over-packing? Ah, right—don't do it. DSLR cameras take great photos, but they can be too big and bulky for your carry-on luggage. Travel with a mirrorless compact system camera instead. They're much smaller and lighter than traditional DSLRs and offer stunning image quality to match their oversized peers.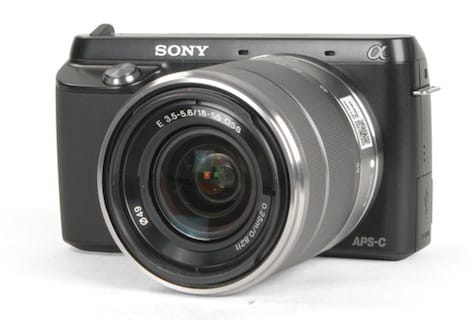 Any of the current Sony NEX-series cameras will make trusty companions for vacationers. The entry-level NEX-F3 is a fantastic camera for the price, and most casual photographers will find plenty to love here.
The Olympus OM-D E-M5 is another hugely popular mirrorless camera. It offers a more traditional DSLR shooting experience in a body that's still compact enough for comfy travel. It also costs $1,299 with a lens, but hey, at least you'll know not to blame the camera if your vacation pics turn out badly.
...And The Rest
• DSLRs: Some photographers can't live without the dead-on autofocus, optical viewfinders, and traditional feel afforded by a proper DSLR. There's certainly something to be said for that, and they're generally the most capable cameras out there. But we think that most casual photographers who want to go the interchangeable-lens route will be happier with a smaller, lighter mirrorless camera.
• Superzooms: These big cameras offer enormous focal ranges, comfortable handling, and great control. But they're basically giant point-and-shoots, way too big to fit into a pocket. That's why we prefer travel zooms for vacation photography. Superzooms make sense for a safari, where you spend most of the day sitting and waiting for something to happen. A system camera with a telephoto lens is a better (albeit very expensive) option in this case.
• Cheap Compacts: And as for low-zoom, low-cost pocket cameras—well, there's a reason they're dying off. In the past, they were the only affordable options. But that same amount of money now buys a shooter with a huge zoom range, a tough-cam, or even an entry-level system camera. If you don't want to spend more than $200 on a new camera, you're better off saving your money for souvenirs.