By the numbers, the camera may not stand out in a crowd of great point-and-shoots, but consistently decent scores make it a great value option if you're looking for an inexpensive camera. Anyone looking to get DSLR-level performance should look elsewhere, of course, but this is definitely a great portable option to have if you're tired of your smartphone's lack of zoom or image quality.
Design & Handling
You call it heft, I call it gravitas.
In all honesty there's nothing really extraordinary about the design of the 330 HS. That's not to say that Canon skimped or cut corners—on the contrary—it's just that if you've seen any of their other point-and-shoots, you've seen the PowerShot 330 HS. While it lacks a dedicated mode dial, the 330 HS has all the standard buttons, features, and even the appearance of the other members of the PowerShot line.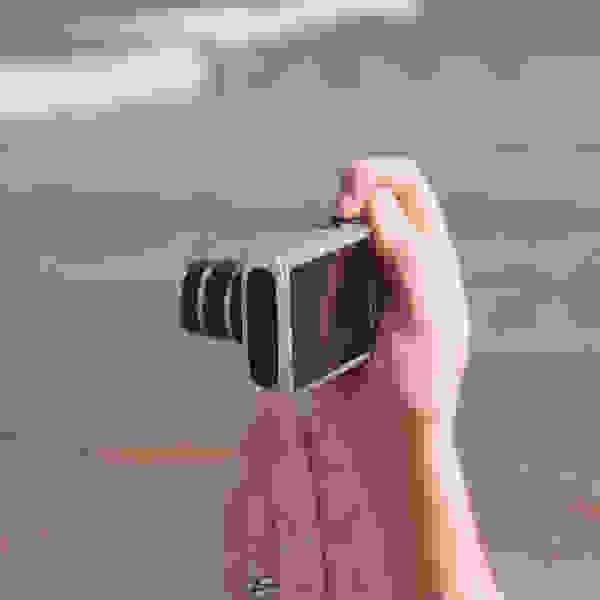 What does set the 330 HS apart is the picture quality available at a sub-$200 price point—the PowerShot 330 HS has a lot of camera packed into that tiny case, and it's not going to crumble away if you look at it the wrong way. It's a bit on the slippery side, though, so that included strap should be the first thing you put on the camera after opening the box.
Otherwise, it's a pretty standard camera—the 330 HS is slim, pocketable, with a telescoping zoom lens that collapses neatly into the camera itself when turned off. Showoffs will appreciate the presence of HDMI out and proprietary USB ports on the side (cables not included). Want to show your snaps on your flatscreen? Just plug in and hit the playback button. Additionally, the menu system is clear, legible, and easy to navigate with a ton of options for novices looking for a camera with fun effects.
Of course, the real reason to go with the 330 HS over sticking with your smartphone is the 10x optical zoom. While it's not as extreme or impressive as the zoom on last year's Canon SX280 HS, the 330 HS will let you grab snaps of subjects that are just out of reach. Though the tiny 1/2.3" 12MP sensor is very small, it's right in line with most of the other compact camera competition—especially those that provide extended zoom.
Features
Open box, take pictures
Canon loaded up the PowerShot 330 HS not only with a wide range of creative and sharing options, but post-processing adjustments as well. The range of choices may seem like a bit much to take in all at once, but Canon went out of their way to make sure there's not much you can do to screw anything up. Exposure compensation is limited, the ISO range is somewhat wide, and the autofocus can usually grab anything you want—it doesn't always do the trick in low light, but generally speaking it's fine. For the more enterprising and artistic-minded of you out there, the PowerShot 330 HS also offers a bunch of color modes and artistic filters for you to try. These include the standard scene modes, as well as Canon staples such as color swap and color accent.
Canon loaded up their PowerShot 330 HS not only with a wide range of creative and sharing options, but post-processing adjustments as well.
As you'd expect from a quintessential point-and-shoot, this camera is very forgiving to users who just want to take their new toy and start using it right out of the box. While there's plenty of extras to keep things interesting, nothing is ever that complicated. Even if you're handing the 330 HS off to a friend who is unfamiliar with the camera, there's a physical switch on the back of the camera that instantly triggers the intelligent auto mode, allowing your compatriot to simply take a photo without fear of screwing up your settings.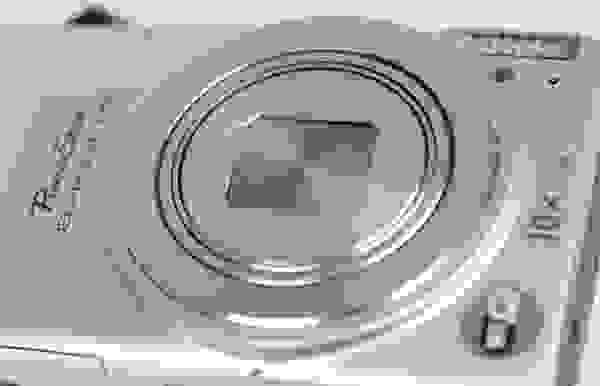 Our one reservation here is battery life, as it is with most compact cameras. The included NB-4L battery is rechargeable, but you may want to buy a second one because you're going to burn through it if you take a lot of snaps. Though it's rated with an estimated battery life of 220 shots, you'll be left high and dry on a long trip if you don't have a backup charged and ready to go.
Performance
Think before you zoom
Like any entry-level point and shoot, there's a certain amount of tradeoff that you have to expect with a reduced pricetag. These certainly aren't unusual or even deal-breakers, but it is good to know where your camera excels and where it struggles.
Maximum zoom not only loses a lot of sharpness, but it also introduces a lot of chromatic aberration as well.
The biggest thing to keep in mind is how the 10x zoom lens affects image quality. When zoomed in fully, your images won't be quite as sharp as when shooting at the widest field of view. You'll also be allowing less light into the camera, making low light photography more difficult. To date, nobody has really figured out how to cram a lot of zoom into a small camera without this issue, though it's less a matter of cost-cutting than it is simple physics.
In short, your pictures will suffer if you max out the focal length—you'll definitely notice the fringing if you look closely—but web or small prints will look perfectly fine. This is a problem that we found on the Canon PowerShot SX260, though its zoom was a far bigger 20x. For the most part, however, any snaps you take with the 330 HS will be fairly sharp, and acceptably accurate from a color standpoint. It's easy to coax what you want out of both pictures and video, but this camera has fairly aggressive noise reduction.
Part of the problem is just an inherent issue with higher ISO speeds in general. In low light, ISO needs to be ramped up, but with this causes image quality to drop due to increasing noise. To counteract this, cameras apply noise reduction algorithms that tone down noise, but at the expense of fine detail. While the 330 HS does a better job at this than most smartphones, you're still not going to be able to get print-quality photos in extreme low light.
Conclusion
Sleek and chic, the PowerShot 330 HS is an attractive, reliable solution
When most people already carry around a competent smartphone camera in their pocket, it might seem a little silly to shell out for a second dedicated camera. But with the 330 HS you're getting the advantage of a 10x optical zoom and acceptable all-around image quality in a compact form factor. The Canon PowerShot 330 HS may not set any performance records, but it does offer enough to justify its affordable sub-$200 price tag.
Despite the fact that each camera comes with its own set of strengths and weaknesses, we feel the Canon PowerShot 330 HS is a happy medium for most consumers. You can shop around for cameras that have more features, zoom, or control, but realistically you're looking at spending $400 or more for a camera that's going to have a noticeable step up in picture quality.
If you're looking for more zoom, Nikon S9500 gives you double the zoom ratio, but at a hefty pricetag of $350. If you're looking for a lower pricetag, the Sony DSC-WX80 offers comparable performance, but far fewer post-processing options and a shorter zoom for $149. If you're looking for the Goldilocks camera—where zoom, performance, and price are just right—then the Canon PowerShot 330 HS might be the best of the bunch, and it should be available for well below its $199 MSRP before long.
By the Numbers
While the score for the 330 HS may seem low, it actually compares well to most cameras in its class. There are some performance areas you should know about—image quality suffers in low light and when fully zoomed in—but they're manageable. Additionally, the color accuracy leaves a bit to be desired, though this camera will work famously for novices who need a simple, dependable camera that is an upgrade over your average smartphone.
Color and White Balance
Fair color accuracy, but outstanding white balance presets.
Point and shoot cameras often struggle in some performance metrics, though color accuracy is not usually one of them. However, the Canon PowerShot 330 HS lags behind the pack a bit in this regard. In the lab, we measured a ∆C00 of 2.7 turning the "My Colors" mode to off with auto white balance enabled. This is acceptable performance, but nothing special. You can expect to see the most noticeable errors in yellows and reds. The 330 HS does manage to keep its saturation in check in this mode, topping out at slightly over 103% of the ideal.
If you switch to other color modes, you'll get a mixed bag of performance. "Neutral" will desaturate your photos, any of the "Vivid" settings will oversaturate the color they designate, and the B&W/Sepia modes will remove the natural color from your photos in favor of a monochromatic look.
If you're worried about white balance issues, the white balance presets are very effective: If you know which type of lighting you're shooting under, you can get dead-on white balance. Ultimately for simplicity's sake we recommend just leaving it on auto white balance. It's good enough for almost all of your snapshots.
Sharpness
Ah, the cost of a great zoom. Though the 10x zoom is certainly impressive on paper, cramming that much lens into a tiny compact point-and-shoot stresses the laws of physics. The drawback here is that as you zoom in, the aperture creeps to a close, limiting sharpness and your ability to capture good shots in low light.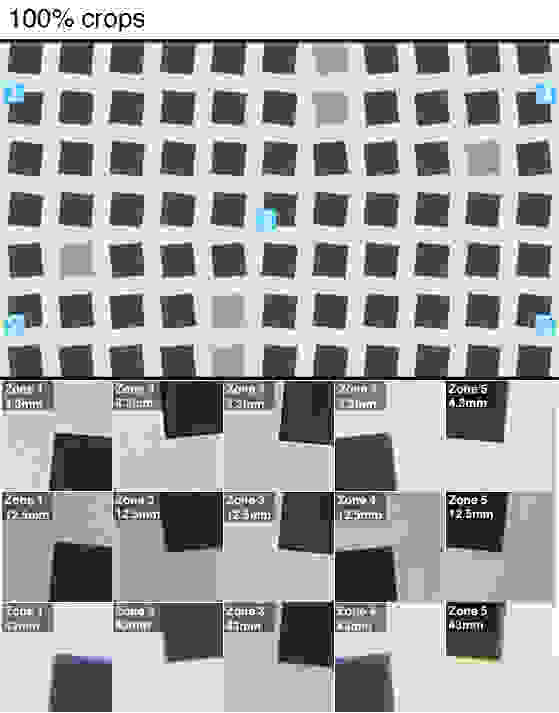 The 330 HS does produce some sharp-looking images when not fully zoomed in, however. This is mostly due to software enhancement, though, than actual optical quality. While you won't notice the difference when looking at shots at web sizes, if you make large prints or zoom in to 100% you'll notice some ugly haloing around high-contrast edges.
Noise Reduction
It's worth mentioning that the Canon PowerShot 330 HS has a very aggressive automatic noise reduction in its software. That's perfectly fine, but it does introduce a wrinkle in low-light shooting, and that's detail loss.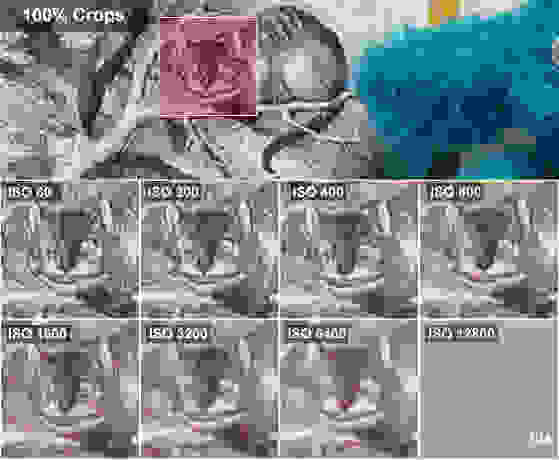 Fine lines and shading will tend to get lost in the shuffle as the camera struggles to cope with mounting image noise, hindering image quality. Though noise levels bounce around between 0.61% and 1.03% depending on your focal length, the more noticeable issue is the ISO setting.
Shadows suffer greatly from the automatic noise reduction, and there's no way to turn it off. However, keeping that ISO setting at a defined value (or under ISO 800) will preserve enough detail for use on Facebook or sharing with friends and family.
Video Performance
Shooting video is hardly an Achilles' heel for the 330 HS.
Able to shoot broadcast-quality video down to 8.5 lux, this camera can capture moments in 1080p in poorly-lit areas if need be. We still suggest sticking to well-lit rooms, but sometimes you just don't have that option. Additionally, we recorded a sharpness of 650 lp/ph both horizontally and vertically in bright light, meaning fine details will be more or less preserved in motion. This performance could be a lot better, but could be worse as well—hardly an Achilles' heel for the 330 HS.
In our practical tests, we did notice strobing in high-contrast patterns and a bit of trailing in moving objects. You'll definitely notice a bit of this in your own movies if you record a lot of fast-moving objects, but considering the device you're shooting with, you could do a lot worse.
Meet the tester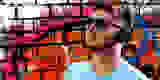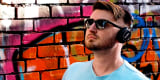 Chris Thomas
Staff Writer, Imaging
@cthomas8888
A seasoned writer and professional photographer, Chris reviews cameras, headphones, smartphones, laptops, and lenses. Educated in Political Science and Linguistics, Chris can often be found building a robot army, snowboarding, or getting ink.
Checking our work.
Our team is here for one purpose: to help you buy the best stuff and love what you own. Our writers, editors, and lab technicians obsess over the products we cover to make sure you're confident and satisfied. Have a different opinion about something we recommend? Email us and we'll compare notes.
Shoot us an email