Despite dabbling with bigger compact cameras like the G1 X Mark II, Canon has never had a true RX100 killer. That is, until now. The PowerShot G7 X (MSRP $699.99) is Canon's shot at getting back at Sony. Aping the tried-and-true RX100 formula, this latest G-series camera has a 1-inch sensor, a first for Canon. With more and better competitors (like Panasonic's Lumix LX100 coming in hot), the G7 X picked one heck of a time to make its debut.
Design & Handling
Premium fit and finish that's made in Japan.
The G7 X, with its 1-inch type sensor, is a new form factor for Canon. Despite this, Canon has done an excellent job of making it feel like every other Canon point-and-shoot in recent memory. That's not faint praise—we love the handling characteristics of other Canons like the S120, and the G7 X apes that layout in all the right ways.
While it's not exactly eye-catching, the G7 X distinguishes itself by featuring a few unique styling cues. What we noticed right away is that you get two handy dials, stacked one on top of the other. The top most dial is the usual mode selector, while the wider dial beneath it is dedicated to exposure compensation. A subtle, red chrome ring separates the two, and another peeks out from under the shutter button, giving the camera a tiny bit of a break from its otherwise black-on-black ensemble.
The prominent front lens is surrounded by a knurled control ring, similar to the PowerShot S120. Instead of turning smoothly like the control ring on the RX100, this one actually has a nice little click to give you feedback. We prefer that, but it's a matter of personal preference.
One area where the G7X unquestionably outpoints the RX100 and RX100 II is the tilting screen. We were extremely impressed with the G7 X's flipping screen mechanism. Even though it doesn't angle downward at all, the 180-degree flip-up flexibility lets you shoot from waist-level and it's perfect for selfies. The clutch used in the screen's hinge puts a nice amount of tension on the screen, making it feel secure in whatever position you throw it into.
If we had to list one gripe that Canon didn't try to hit in the head-to-head with Sony's trio of RX100s, it's that the G7 X doesn't have a grippier shape. We can understand the desire to keep it pocketable, but the lens sticks out by around a half-inch and there's no reason for a similarly deep grip. There's certainly room and good reason for such a perch to exist. The Sony RX100s also lack for grip, but it's a missed opportunity for Canon.
Features
Matching the competition in some areas, one-upping 'em in others.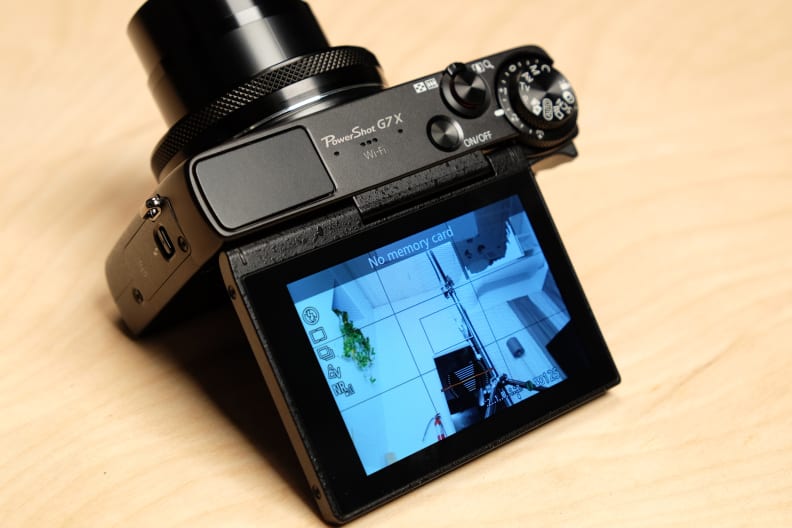 More than anything, the G7 X finally provides Canon's compact camera lineup with a proper middle ground. Living between the small-sensored PowerShot G16 and the G1 X Mark II, the G7 X has about enough of everything you'd want in a compact camera. It's just about small enough to be pocketable, with a 1-inch type sensor that does a credible impression of a high-end camera in all but the most extreme circumstances.
Complementing the excellent sensor is an equally excellent fixed lens. Here you get 4.2x optical zoom, image stabilization, and a nice f/1.8-2.8 maximum aperture range. Not only does it beat the RX100's lens formula, it also beats the improved RX100 Mark III, providing a very familiar 24-100mm 35mm equivalent focal range. The Mark III, for all its new features, only packs 3x optical zoom with the same aperture range. In a compact camera you're always trading between size, weight, quality, and low light capability, but we think Canon nailed a better compromise here.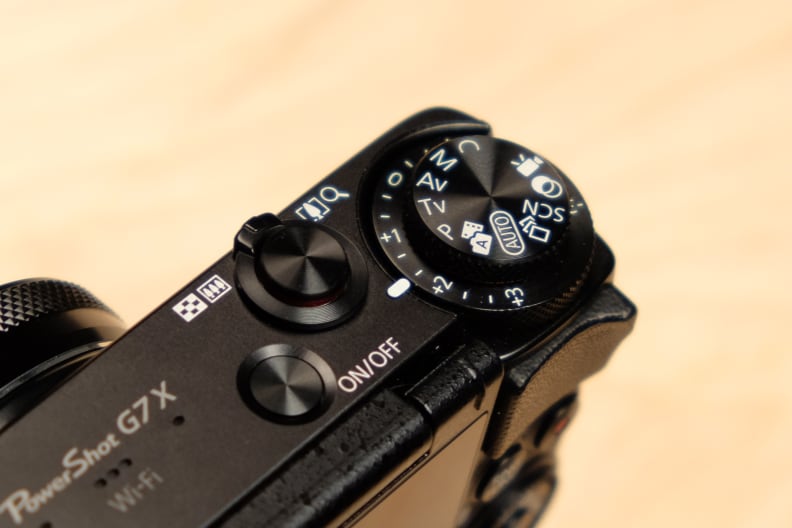 Like competing cameras, the G7 X includes WiFi and NFC, and the camera can be controlled remotely with Canon's CameraWindow app. While it isn't as comprehensive as some apps that we've seen, it's about as straightforward as you could hope for. Thankfully, one area where Canon isn't aping Sony is when it comes to downloadable content. Sony's premium RX cameras are a part of the PlayMemories store, which is a way for Sony to strip out a few features in order to sell them back to camera owners. The Canon G7 X doesn't have some features we expected (such as more robust burst shooting modes), but it has everything you need and a little bit more.
While Canon's WiFi implementation isn't as comprehensive as some that we've seen, it's about as straightforward as you could hope for.
Canon has loaded the G7 X with the video features you'd expect from a top-of-the-line compact camera. Full 1080/60p video recording is featured, along with full manual control in video mode. In a pinch, the G7 X should take very decent HD video, which is an underrated ability of the Sony RX100 series as well. It's not going to replace a pro-grade solution any time soon, but if you're recording a softball game or a school play, it'll give you better video than your smartphone every time.
Performance
On-par with Sony's best, but fails to pull ahead.
Canon's G7 X feels, for a lot of reasons, like a Sony RX100 in Canon clothing. It's very likely that the 1-inch sensor here is culled straight from Sony itself, so that's no surprise. What is surprising is how well Canon has adapted its processing algorithms and software tricks to work with this unit.
The G7 X matches Sony's best in nearly every test, producing excellent photos in almost any setting. Colors were quite accurate, white balance was outstanding, focus speeds were snappy in everything but extreme low light, and resolution was top notch. Side-by-side with shots from the new RX100 III we'd be hard-pressed to pick one over the other.
We were also impressed by how good the G7 X was at shooting HD video in our labs. Video detail was about as sharp as the competition, and the camera's bright lens helped it hold on to image exposure in low-light. In fact, we were able to create an acceptably bright picture in only 1 lux of light, which is performance we typically only see from the best DSLRs. The 1080/60p video we shot with the G7 X looked quite clear and sharp, with smooth motion and very little trailing or artifacting. Not bad, Canon.
Shot-to-shot speed was also nearly a match for Sony, capturing 9.2 frames per second in JPEG. Here is where we see Canon dip just slightly behind Sony, as Canon's Digic 6 is thoroughly outdone by Sony's Bionz X processor. The G7 X could only capture 2-3 RAW shots at max speed before choking up, while Sony manages 13 RAW photos before slowing down. With JPEGs the Canon captures a more reasonable 14, but the Sony still chugs on longer.
And if there's one other notable flaw in the G7 X's performance profile it's battery life. The G7 X is rated for a pitiful 210 shots on a single charge (CIPA standard). The first RX100, which we might add is two years old gets over 300 shots by the same standard. Even Fujifilm's newly-minted X30, which comes from a family of power-sucking cameras, now hits 470 shots per charge. It's a similar story with other advanced compacts like the Ricoh GR (290 shots), Panasonic Lumix LX100 (300 shots)...pretty much any model you can think of gets better battery life, including (by a hair) the Nikon Coolpix A, which only gets 230 shots on a charge.
Conclusion
A tardy, but excellent, entry to the high-end compact camera game.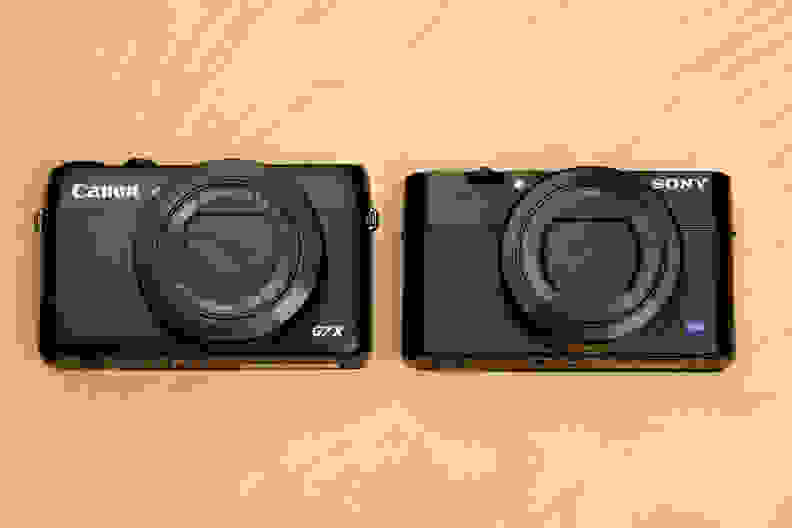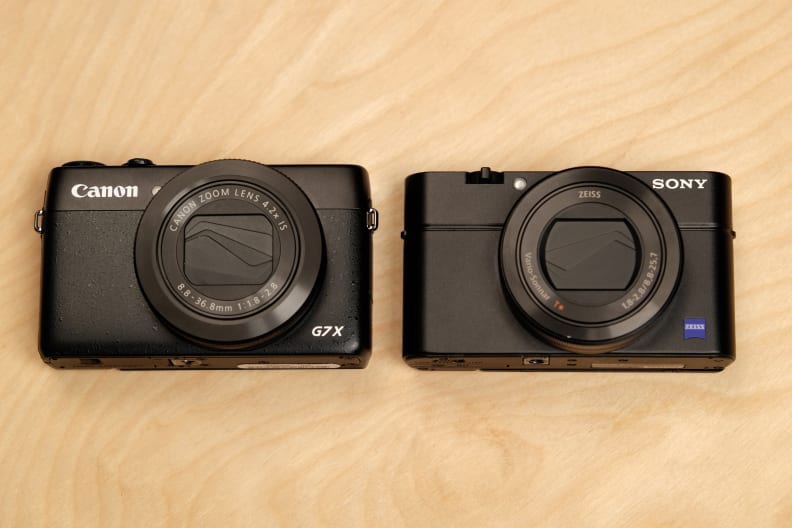 Once upon a time if you were looking for a fantastic point-and-shoot that you could fit in your pocket, you were looking for a Canon S-series point-and-shoot. From the S90 to the S95 and S100, Canon continued to churn out excellent compacts. In 2012 Sony dropped the first RX100 and it ran laps around Canon's S110. Sony's since put out three RX100s—including the RX100 III with a viewfinder—leaving Canon in the dust and high-end point-and-shoot shoppers spoiled for choice.
Even with Canon making the belated leap to using a 1-inch type sensor, the G7 X had its work cut out for it. While we can knock Canon for dragging its heels on the issue, the G7 X is every bit the equal of the RX100 and RX100 II at a very attractive price. Sony's new RX100 III's viewfinder is certainly a trump card in the "Best Point and Shoot Ever" competition, but the G7 X is a credible alternative in a part of the market that has been Sony's territory for years.
Of course, $700 is a lot of money to spend on a point-and-shoot. We'd be remiss if we didn't point out that there are far better compact system cameras and DSLRs to be had for $700 and under. Even if you're set on a fixed-lens camera, Ricoh's GR has an APS-C sensor that mops the floor with anything in the 1-inch segment. But for a truly pocketable camera that delivers great images, the G7 X and Sony RX100s are the best game in town.
The PowerShot G7 X is a fine option for anyone else who just wants the best camera they can fit into their pocket.
Ultimately, it all comes down to what type of photographer you are. We think that the G7 X will be a great fit for people that are typically Canon shoppers that want a petite point-and-shoot with much higher image quality than you'll find for less money. The Sony RX100s are hands-down better if you're planning on capturing action, but the G7 X is a fine option for anyone else who just wants the best camera they can fit into their pocket.
By the Numbers
As Canon's first 1-inch sensor camera, we had high hopes for the G7 X. We weren't let down in most regards, and this latest PowerShot did the family name a great service. As it stands, this PowerShot easily matches the Sony-manufactured competition, the RX100 series.
Color
Like with the G1 X Mark II we recently had in our labs, the G7 X benefits from Canon's digital expertise. In our color tests, we were impressed with the accuracy we measured. This new PowerShot is about on-par with any of Canon's DSLRs for color accuracy, as long as you're shooting with the camera in its dark skin mode.
But, if you're a more advanced shooter, you should know that the G7 X will happily shoot in Canon's CR2 RAW format. While it's not supported by Lightroom at the time of this writing, you'll be able to slot the G7 X into your existing workflow like it's no big deal.
Resolution
Canon's G7 X is another PowerShot that features a compact zoom lens. With its 1-inch type CMOS sensor, the G7 X is a powerful camera with enough reach for day-to-day usage. We saw excellent sharpness from its optics and only a little extra added in software. We only measured a maximum of 18% oversharpening, which is a bit less than what you'd see from one of the competing Sony RX cameras.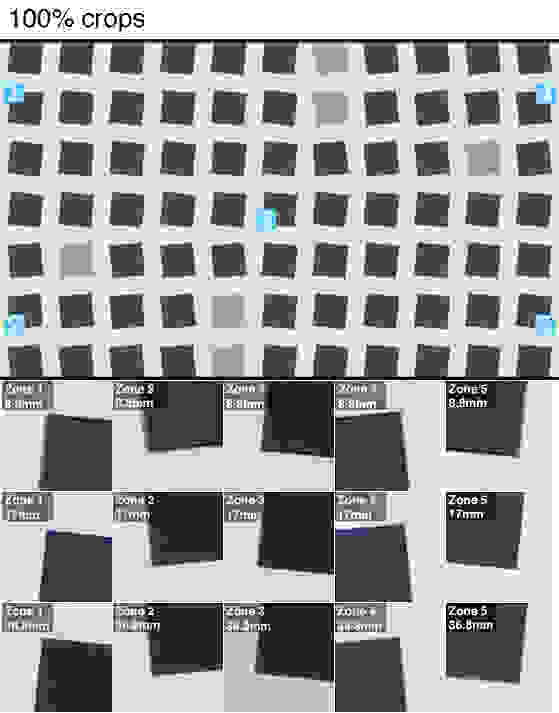 Noise
The G7 X will give you better photos at higher ISOs than comparable small-sensored point-and-shoot cameras. With its default noise reduction profile turned on, the G7 X is tuned to aggressively combat noise at higher ISOs and thus, diminish the amount of visible detail in the shots. You'll easily get your best low-light shots if you rely more on the camera's fast lens and image stabilization rather than cranking up the sensor's gain. We recommend, in all but extreme conditions, to keep the G7 X limited to top out at ISO 1600.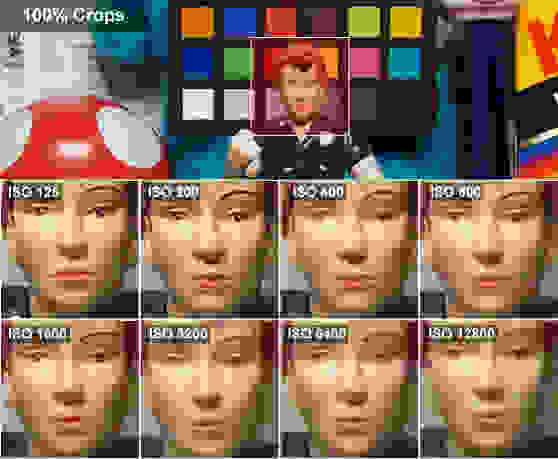 Video
We were impressed with the G7 X's video chops in our labs. Not only was detail generally good, but the camera also managed to come up with an acceptably bright picture in very low light. In its max HD shooting resolution of 1080/60p, we were more than pleased to see clean, smooth video from this camera.
Using our sharpness chart, we measured 500 lw/ph horizontal and 450 lw/ph vertical in bright light. When we subjected the camera to our standard low-light test, detail fell off a little bit, with 450 lw/ph horizontal and 425 lw/ph vertical.
Shot to Shot
We were able to hit a peak continuous shooting rate of 9.2 frames per second with the Canon G7 X. The big hangup came when we tried to shoot RAW or RAW + JPEG. While you can get around 13 shots off in only JPEG, we were only able to shoot 2-3 shots whenever RAW was involved.
Meet the tester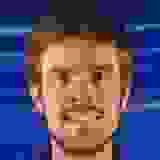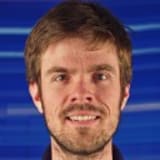 Brendan Nystedt
Contributor
@bnystedt
Brendan is originally from California. Prior to writing for Reviewed.com, he graduated from UC Santa Cruz and did IT support and wrote for a technology blog in the mythical Silicon Valley. Brendan enjoys history, Marx Brothers films, Vietnamese food, cars, and laughing loudly.
Checking our work.
Our team is here for one purpose: to help you buy the best stuff and love what you own. Our writers, editors, and lab technicians obsess over the products we cover to make sure you're confident and satisfied. Have a different opinion about something we recommend? Email us and we'll compare notes.
Shoot us an email