If you're like most people, your smartphone has taken over as your primary camera. It's not hard to see why: it's convenient, always in your pocket, and the easiest way to share moments with friends and family.
But there's always room for a second camera, especially if you want something a little more capable, or one with a little more zoom. And even if you've already got a high-end DSLR, then something that condenses that quality into a compact package is immensely valuable.
This is where high-end point-and-shoots come in, such as the new Canon PowerShot G9 X ($499.99 MSRP). Like other high-end compact cameras it's got some serious horsepower under the hood. But unlike its closest competition, it starts at just under $500. That's not cheap, but if you've got your eye on a second camera for whatever reason, this one is worth a second look.
Owing in large part to that big sensor, photos taken by the Canon G9 X are very sharp, with a little help from software edge enhancement. In our labs, we measured an average sharpness of 2225 line widths per picture height: a perfectly good reading for any consumer camera.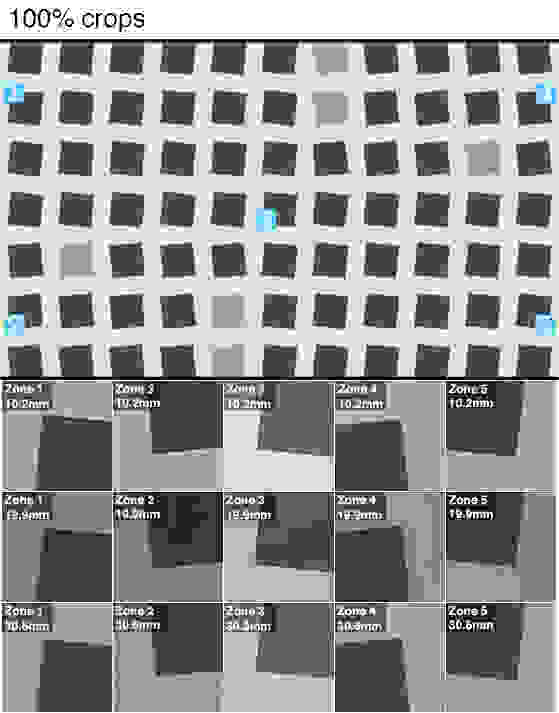 As I mentioned before, the G9 X is helped along a little bit by software edge enhancement, but it's really not all that noticeable. You'll only see it if you shoot exclusively in JPEG—15% oversharpening isn't exactly going to do much outside of enhance contrast on sharp edges. If you go pixel-peeping you _might_ see a bit of haloing or darkened edges, but that's only if you're really splitting hairs. I will point out that sharpness dips down to about 2000 lw/ph when you use the maximum aperture at minimum zoom—f/2. That's pretty manageable, but you'll probably notice a little bit of softness where it shouldn't be with that aperture setting. However, with such a wide aperture that's really not as big a deal as you might think. There's also little fault with barrel distortion or chromatic aberration. Whether you have the lens zoomed out all the way, or in, you might only notice a tiny amount of distortion, easily fixable in post. Additionally, there won't be much blue or orange aberrations clinging to high-contrast edges, either. #### A familiar form with more polish When you first lay eyes on the G9 X, you could be forgiven for mistaking it for just another point and shoots. Though it's got some serious hardware under the hood, it doesn't really _look_ like it does. The camera slots in perfectly with the G-series below the [G7 X](https://cameras.reviewed.com/content/canon-powershot-g7-x-digital-camera-review), and novice shooters will appreciate just how user-friendly this camera is in comparison to the other high-end Canon point and shoots. Controls are about as basic as you get on a pocket cam, but there are a few changes that typically aren't seen on an entry-level shooter. For example, the common control cluster was ditched in favor of a simple touchscreen, and a smattering of fairly basic buttons on the right side of the camera. Because the back of the camera is dominated by that 3-inch 1,040k-dot touchscreen LCD, some buttons and dials had to be moved. For example, the control wheel was replaced by a control ring around the lens of the camera, and the playback button was moved to the top of the unit. While these choices might be consternating for some, it's rewarding for those who don't rely on manual controls all the time, and let's face it: if you're buying a point and shoot, do you really want to be fiddling with every setting every shot you take? I didn't think so, but if you do, there are several modes available via the mode dial on top: aperture priority, shutter priority, and full manual shooting might be frustrating, but they're available. Available in either all-black or a darkish silver and brown, the G9 X has a somewhat retro feel. However, the aesthetics belie a thoroughly modern interior. Boasting the same 20.2-megapixel 1-inch CMOS sensor and Digic 6 processor that the rest of the G-series sports, this camera has all the right parts to make a compelling whole.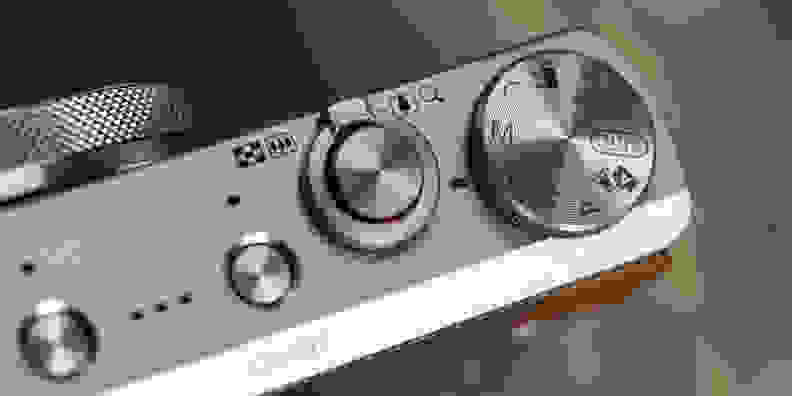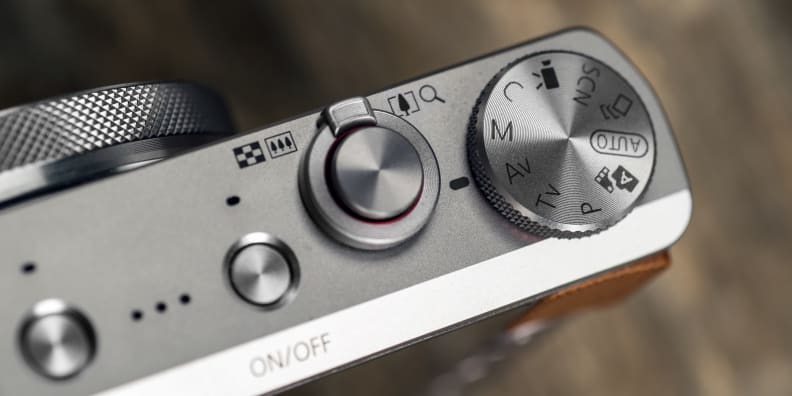 Because nobody wants to try to cram a huge lens in their pockets, the G9 X comes equipped with a tastefully restrained 3x (28-84mm full-frame equivalent) zoom. With a maximum aperture of f/2 when zoomed all the way out, you can achieve shots with a pleasing background blur—provided you're close enough. While it's not a superzoom or anything, this is roughly the focal range you'd get with a standard kit lens on an entry-level DSLR, so the G9 X is in good company.
Noise is a problem for most point and shoots, and the story is only a little different with the G9 X. Comparatively speaking, this is one of the better point and shoots out there, but its 1-inch sensor isn't quite up to par with system cameras in this regard.
With the default NR setting, you can expect shots taken at ISO 125 to return about 0.85% and cross the 2% threshold of crappiness at about ISO 3200. If you take shots with an ISO setting of anything less than 3200, you should be completely fine.
When you crank the NR settings to high, noise drops significantly. However, that comes at a price: you may notice some finer details get lost in the shuffle. In all, though, a strong showing for a point and shoot.
Sparse, but useful add-ons
All in all, the G9 X is a camera built around one idea: Making high-horsepower camera guts fit into a pocketable package. Unfortunately, this doesn't also mean high-end features. That's really okay, though, because you buy the G9 X for the express purpose of having a really kickass pocket cam.
To that end, it shouldn't surprise you that there are lots of features geared toward quality snaps baked into the camera's software. RAW shooting, focus bracketing, and a smattering of other features buried in the menu system. I encourage you to mess around with these if you pick up a G9 X, as many of them will introduce you to a world of shooting usually reserved for interchangeable lens cameras. For example, the in-body neutral density filter will allow you to make the camera less sensitive to light—making those dreamy-looking waterfall photos possible with a long exposure.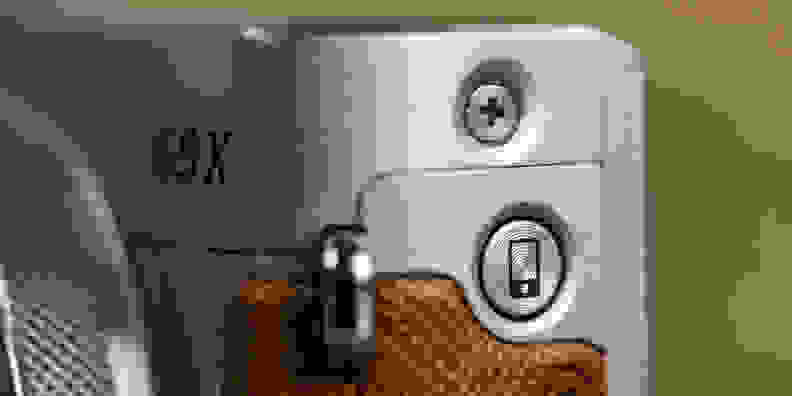 There's no hot shoe, there's no way to really make use of accessories, and there are few advanced modes or controls to really dig into. You won't find 4K or 60fps video onboard—just the same-ol' 1080/30p you'd find on other cameras. That's really fine, but there are a couple goodies stashed away on the G9 X. For example, HDMI and USB ports offer a great way to view your files on other devices, and the on-board WiFi is an elegant solution to sharing pictures and video with your smartphone.
I will say that one feature you should use often is the tap-to-autofocus. It's a very intuitive tool that allows you to physically touch the area of a potential photo you want in a starring role. Though the G9 X won't snap a photo after you touch like the Olympus E-PM2 does by default, you can enable this in the menu quite easily.
The G9 X uses the same NB-13L battery that many of Canon's other point and shoots use, but perhaps this was a bad choice. Because this battery is so small, you can expect to take about 220 shots before the cell gives up the ghost. Though the camera isn't cheap, you're going to want to pick up an extra or two if you're going to be going on a long vacation.
In the packaging you'll find a wall charger and a USB cable, meaning you'll be able to charge two batteries at once if you elect to. It's a half-measure to be sure, but a small comfort if you're really worried about the battery life. The ability to charge two batteries at once means less time lost stopping to recharge, so it's a solid feature for a travel buddy.
The sole reason to buy this camera
As I mentioned before, the main driver behind buying the G9 X is its performance. The 20.2 megapixel 1-inch sensor and that wide aperture make for some seriously good shots. Though specs aren't everything, we're here to tell you that our lab data confirms that this is a seriously good point and shoot.
Because the G9 X has a beefy processor, you can lean on the camera's burst modes without worrying about missing a shot. That is, assuming you have an SD card that can handle that much data at once. We suggest picking up a class 10 card at least—ideally a UHS-3. If you have such a card, you can reliably get around 7-ish frames per second shooting JPEG only at the highest quality setting. The buffer will only let you take about 10 shots before the camera chokes completely on all those 20.2-megapixel shots, but it's a nice burst to get through if you're a more spray-and-pray type shooter.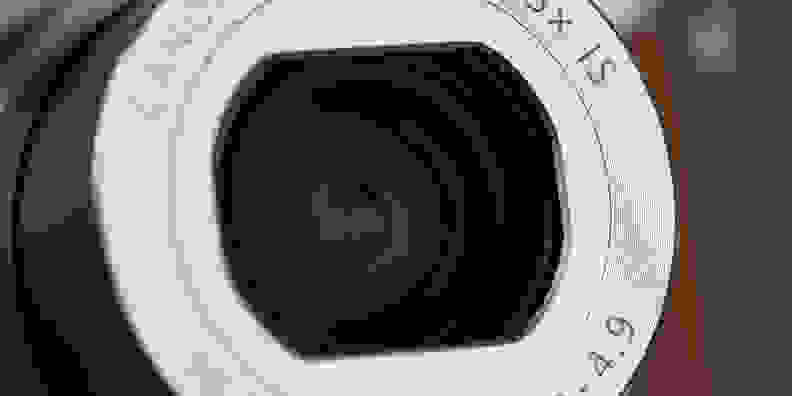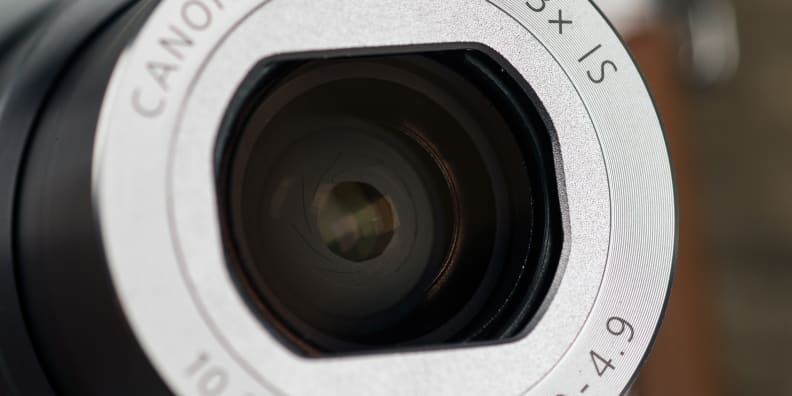 When you're digging through your shots after a long day out, you'll notice that they're surprisingly sharp and well-defined for a point and shoot. While they're probably not going to appear on the cover of a National Geographic magazine, the G9 X's shots are better than just about every compact point and shoot you'll find for the same price in terms of raw image quality. At no point throughout the zoom range does the lens hamstring the camera—which is a much more common problem than you'd think.
This camera hangs tough in dimmer lighting conditions. Noise is well managed by the G9 X with that larger sensor, and that wide maximum aperture lets in a bunch of light. You'll probably notice a bit of grain in your photos the darker it gets outside, but on the whole you won't notice it much for shots you share on Facebook or Twitter. Any device you view your pictures on will crunch them down so much that you won't really see it anyway.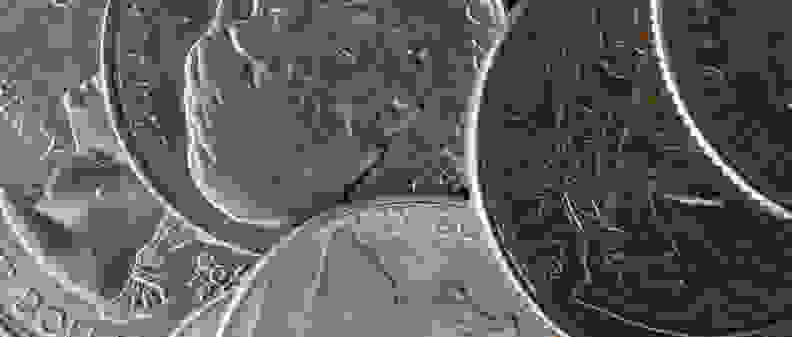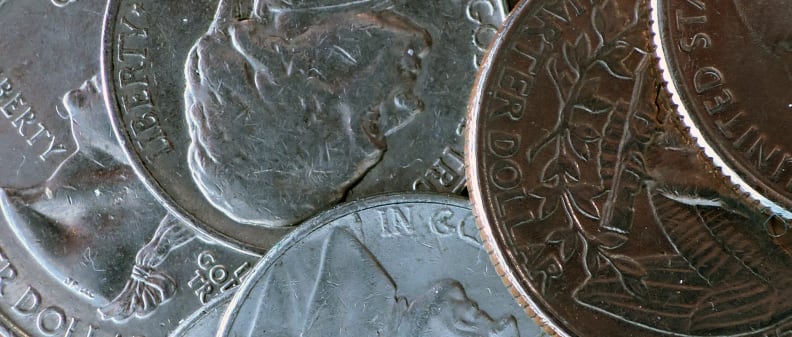 You'll notice that your shots have great color in just about any lighting condition—even if you leave the white balance in auto. That's because—save for a few errant shades—the G9 X's color performance is very nearly perceptually perfect. That is, if you leave the MyColors setting in "off." The camera doesn't wildly oversaturate shots, but it gives them a little pop.
Video quality leaves a bit to be desired, but is easily on par with some of Canon's higher end options. Clips you shoot with the G9 X will look great on an HDTV. Though there aren't 4K or slow-mo options to be found, you don't really need them.
Color accuracy is fantastic with the G9 X, though its automatic white balance isn't all that great when you're shooting indoors in tungsten light. If you're shooting in well-lit conditions, leaving the MyColors option at "off" will result in near-perfect color error. In our labs, we recorded a ∆C 00 (saturation corrected) error of 1.99, just under the threshold of "perceptually perfect," and an overall saturation of 110.8%.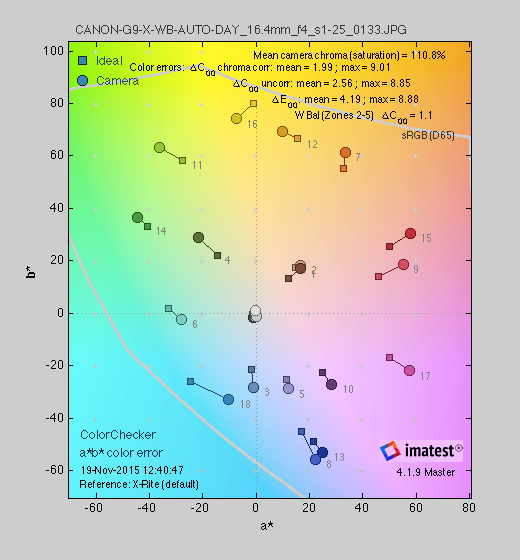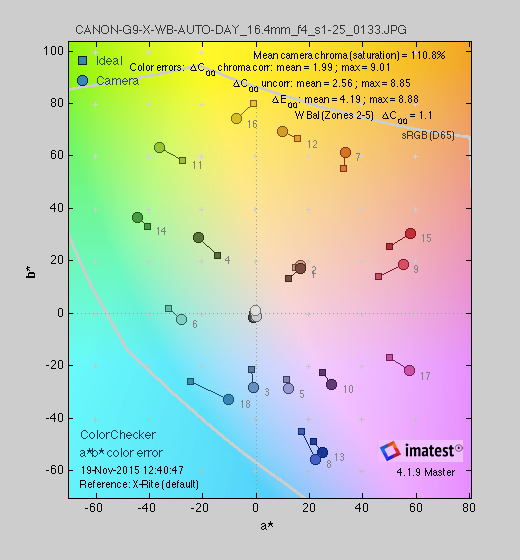 White balance is another issue, on the other hand. While the G9 X does fantastically well managing color temperature under fluorescent lighting and daylight (between ∆ 100 and 200 kelvin), it can't handle tungsten lighting indoors. In that situation, your photos will have a kiss under 2000 kelvin error, casting a yellowish orange glow over your snaps.
Of course, you could always shoot in RAW, or flip the white balance setting to the appropriate preset, but shooting JPEG makes it a lot harder to get the right color temperature. We suggest either avoiding tungsten lighting or going to play outside more often.
Video quality is just about as good as you could hope for with a point and shoot. That big sensor gathers a lot of light—and despite its high pixel count—does a good job of recording sharp HD video.
Though not quite as good as a system camera's video, clips shot at 1080p/30p will typically resolve around 575-600 line pairs per picture height in bright light, and about 400 in low light (60 lux). Though the framerate is a bit slow for newer point and shoots, common issues like trailing, artifacting, and frequency interference really don't register here all that much.
Perhaps the most interesting bit surrounding our video tests is that the ISO sensitivity is so good on the Canon G9 X—it only needs 1 lux to record a broadcast-quality (50 IRE) image. Though your video will be incredibly noisy, the camera doesn't seem to drop many frames; a big coup.
A rock solid camera at fair price
Smartphones have completely changed the photography world. They're convenient, fast, and user-friendly. And the increased competition has driven down prices so that DSLRs and mirrorless cameras are cheaper than they've ever been. But even in a cutthroat camera market, there's still room for a traditional point-and-shoot, especially one as good (and compact) as the Canon G9 X.
Sure, a DSLR will take better photos, but most system cameras outside of Panasonic's GM5 or Nikon's 1 J5 just aren't going to fit in your pocket. The G9 X can't quite match those cameras, but its 1-inch sensor does match the best high-end point-and-shoots on the market—most of which cost significantly more than the Canon. That's important, since it's likely complementing a camera or a smartphone you already own.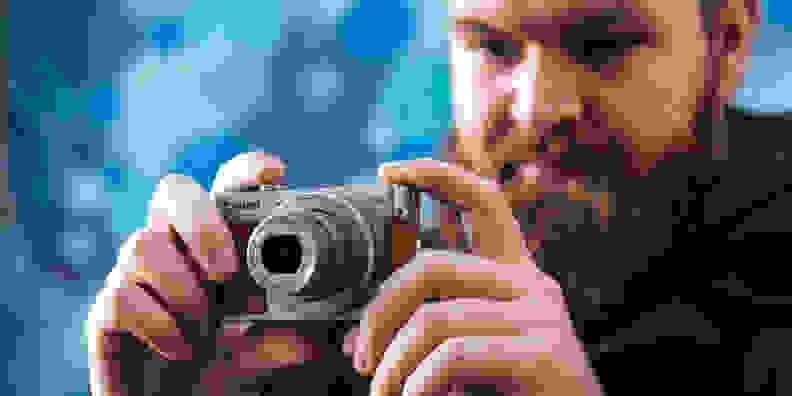 That said, there are a few other options you should be aware of. Sony's line of RX100 cameras are still the best-performing compact point-and-shoots that money can buy. The newest are more expensive than the Canon, typically, though the original Sony RX100 can be found for about $450 now, same as the G9 X at most retailers. If you want things like a built-in electronic viewfinder then last year's RX100 III is a good option, as long as you're willing to spend upwards of $800.
Ultimately, if you're in the market for an exceptional point-and-shoot for a reasonable price, the Canon G9 X is a great option. It doesn't have all the best features, but for $500 you get a camera that's more compact than a DSLR or mirrorless camera and far more capable than a smartphone. That's not a ton, but for a lot of people it's more than enough.
Meet the tester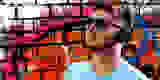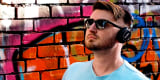 Chris Thomas
Staff Writer, Imaging
@cthomas8888
A seasoned writer and professional photographer, Chris reviews cameras, headphones, smartphones, laptops, and lenses. Educated in Political Science and Linguistics, Chris can often be found building a robot army, snowboarding, or getting ink.
Checking our work.
Our team is here for one purpose: to help you buy the best stuff and love what you own. Our writers, editors, and lab technicians obsess over the products we cover to make sure you're confident and satisfied. Have a different opinion about something we recommend? Email us and we'll compare notes.
Shoot us an email