Nope. The SX280 is a safe, minor update over the camera it replaces. What's worse, although a few tweaks are for the best, this camera is weighed down by some drawbacks that cause it to underperform the previous model.
Design & Handling
Comfortable, but some of the controls feel cheap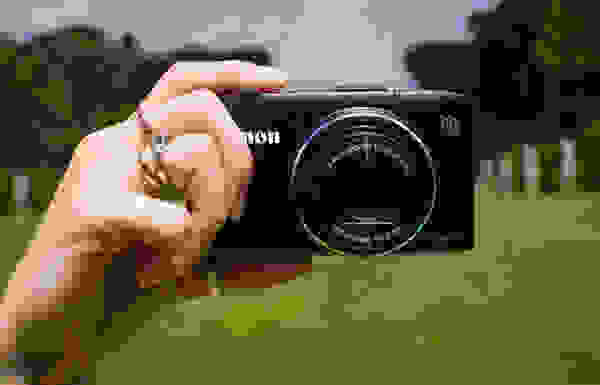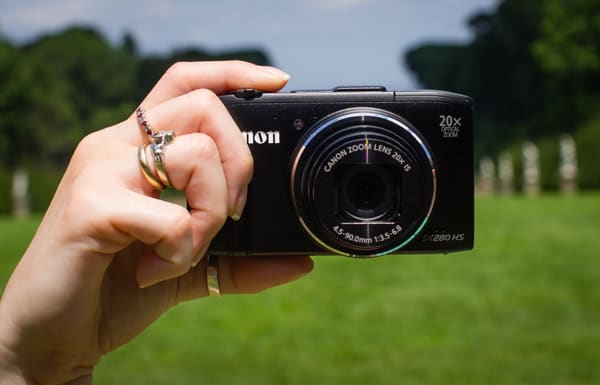 The SX280 is both pocketable and comfortable to use, an impressive achievement for any compact camera design. The smooth paneling slips easily into and out of a jeans pocket, but a thin vertical protrusion has been included on the right side of the front panel, giving the middle finger a perfect place to latch onto.
On the rear panel, the vertically oriented mode dial is not only sturdy and stays in place, but it gives your thumb a comfortable place to wedge itself in. We're amazed that this simple design handles so well without resorting to any sticky, rubberized surfaces.
It's not all good news, though. The dual-function directional pad / rotating dial is fine for pressing but lousy for rotating. The wheel is thin, chintzy, and prone to inadvertently activating mute or some other setting while scrolling through the menu.
The all-important optical zoom lever is also awfully imprecise. You might be able to live with this drawback during everyday shooting, but if you ever need very specific framing (portraits, for example), you'll find the hair-trigger zoom lever has an obnoxious dead zone. Finally, we were disappointed by the SX280's battery life, which Canon rates at only 210 shots on a single charge, or 260 when using Eco mode. That's quite a bit lower than other cameras in this class, and probably won't even last you an entire day of shooting.
Performance
A puzzling step backward for Canon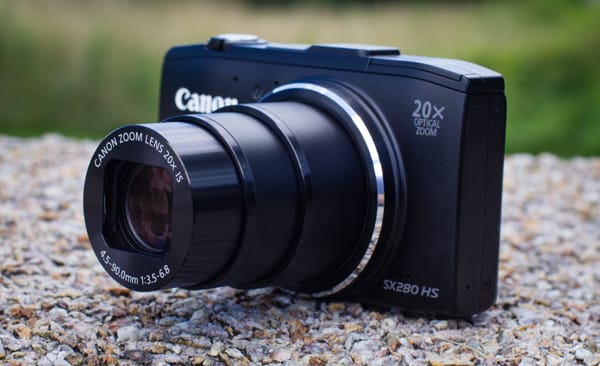 Just like last year's model, the SX280's unremarkable image sensor tops out at only 12.1 megapixels. In fact we might be tempted to believe this is the very same chip used in the SX260, however a few performance downgrades left us scratching our heads.
While the SX280's lens construction and specifications seem identical to the SX260, sharpness has inexplicably dropped off. The test results we got weren't exactly uncommon for a camera of this class, but we did expect more from Canon, and more from the successor to last year's best travel zoom.
Color accuracy is a similar story: acceptable in the context of the entire industry, but poor for a Canon. This is a manufacturer that consistently delivers highly accurate cameras even at the entry level, yet the SX280 offers only mediocrity in this test.
It's true that the SX280's new noise reduction algorithm does eliminate more noise than last year's version, but only because the software is so needlessly aggressive. While the SX280 does offer an additional ISO level over the SX260, the SX280 blurs images starting at ISO 800 and continuing up to the max. Since noise reduction cannot be tweaked or turned off, you're stuck with this limitation.
White balance accuracy isn't enough of a factor to save the SX280's already-disappointing overall performance. Nevertheless, the SX280's automatic white balance system was remarkably efficient, and the custom white balance system was near perfect. Unless you're shooting under incandescent light, automatic white balance is perfectly sufficient, and a custom reading will correct any color temperature errors you may encounter under challenging light.
Features
Stable videos, plus WiFi... if you're into that
We're not formally scoring image stabilization these days, but our hands-on experience was more than enough to realize the system works very well. Framing is steady even at full 20x, and this is even more true when shooting video, where the stabilizer works nearly as well as a tripod.
The SX280's video output didn't score well in our lab tests, but truth be told we were pretty pleased with our sample footage from the field. Like stills, video sharpness wasn't what it should've been, and to our surprise we even spotted a few white balance errors. But outside, in daylight, shooting more interesting subjects than test charts, the SX280 proved itself a capable enough video companion.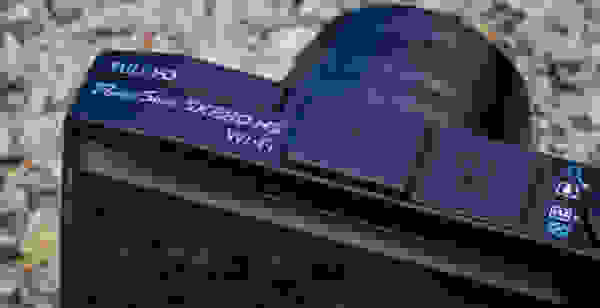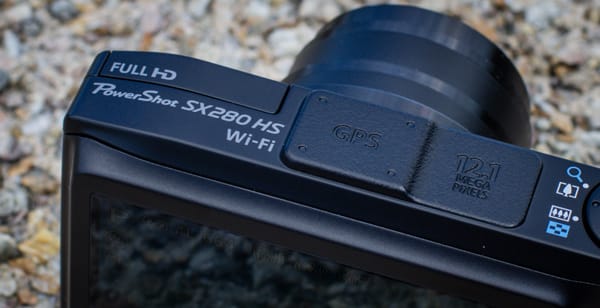 GPS functionality has been held over from last year, allowing EXIF tagging of each shot with geographical coordinates. Of course, this comes at the cost of even more battery life, dinging the SX280's already-anemic capacity. WiFi connectivity is this year's other big add, just in case you need to share your photos with the rest of the world instantaneously. Unfortunately, while the interface works, it does so within the confines of Canon's existing menu system (which is great for photography, but not so great for wireless encryption keys). The result is a WiFi solution that seems outdated compared to competition like Samsung, which is already shipping cameras with full-blown Android on board.
Conclusion
What happened?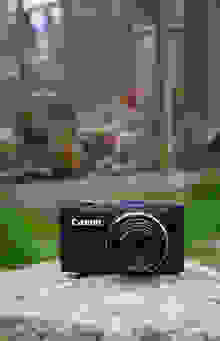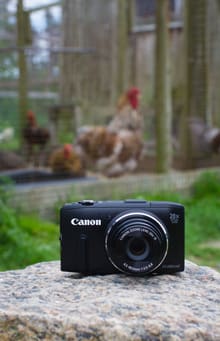 The best travel-zoom camera of 2012 has been replaced by a mediocre stand-in, and Canon has voluntarily relinquished the top spot in this important area of the market.
Aside from improved handling characteristics and the addition of WiFi features, the SX280 is almost entirely inferior to its predecessor. Sharpness—worse. Color accuracy—worse. Noise reduction—worse. And the performance metrics that didn't decrease have largely stayed the same. Video shooting is decent, but no better than the SX260. Dynamic range has been improved, but not by much. Chromatic aberration is less severe, but the apparent tradeoff is poor sharpness.
We could almost consider the possibility of overlooking all this, if the camera's most important addition—WiFi—was impressive. It isn't. Over a full year has passed since WiFi first started cropping up in camera bodies, and the SX280's implementation is cumbersome and dated by comparison.
If you already own an SX260, or any decent travel-zoom, there's no reason in the world to upgrade to this one. In fact, if you're a brand new customer, we do recommend shopping around for the older, better SX260.
By the Numbers
Many of the SX280 HS's test results were disappointing. In particular, sharpness scores were much lower than we expected, and this issue affected both stills and video. We found that the noise reduction algorithm was also too heavy-handed, and degraded image quality at even moderate ISOs. Color accuracy is strictly average.
Sharpness
Squeezing a 20x optical zoom into a compact camera is a complex engineering challenge. Typically, more complex glass means inferior image quality but, strangely, this lens already proved itself in last year's SX260 HS. So we're not sure why sharpness is this camera's most severe drawback.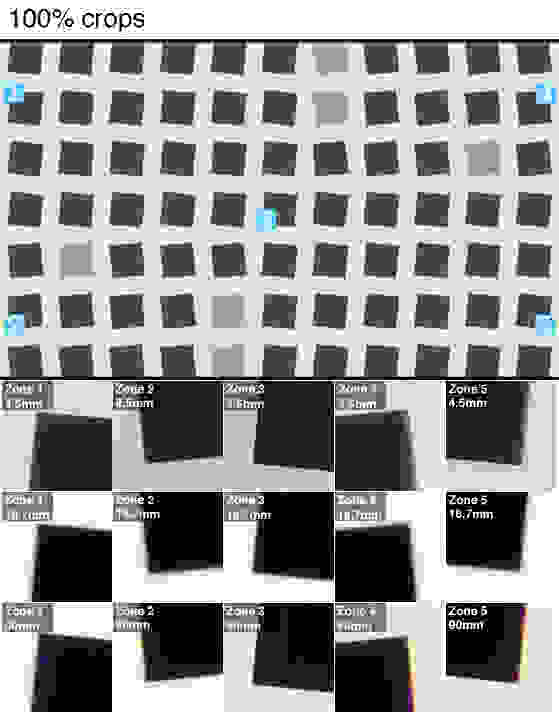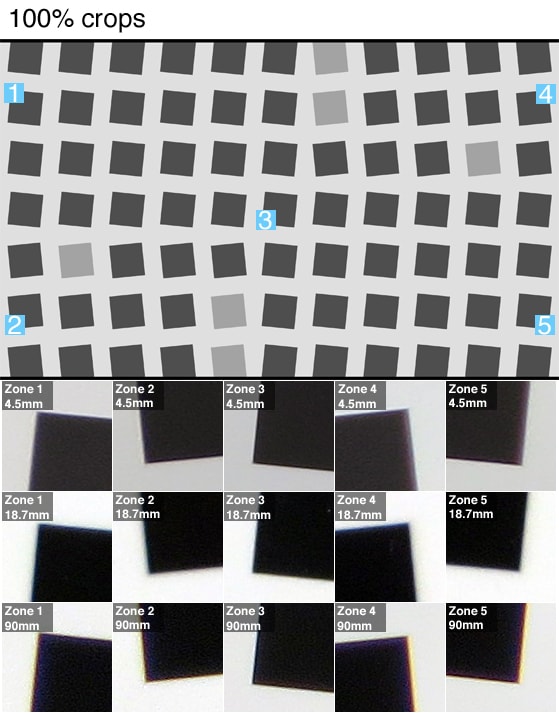 At the widest focal length, we recorded average resolution of only 1577 lw/ph at MTF50. At middling focal lengths, resolution quickly plummets all the way to an average of 776 lw/ph, before recovering to an average of 1358 lw/ph at maximum zoom. Corners are significantly less sharp than central zones, but the center of the frame is prone to as much as 10% oversharpening.
Shots are nearly free of chromatic aberration at the widest focal length, however the amount of visible fringing actually triples by the time you reach maximum focal length. We've seen Canon do much better than this.
Color & White Balance
It's always difficult to predict which of Canon's many color modes will be the most accurate before testing them all. For whatever reason, this sort of thing just seems to be randomized across each model. In the SX280's case, we never would've guessed "Vivid Red"—a color mode specifically designed to emphasize shades of red alone—would actually give the most accurate overall cast.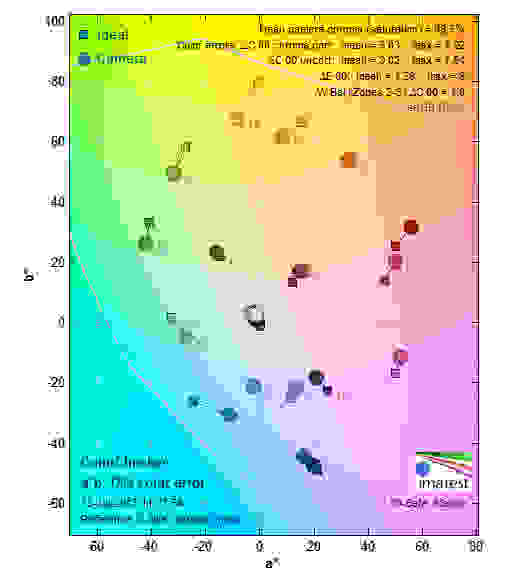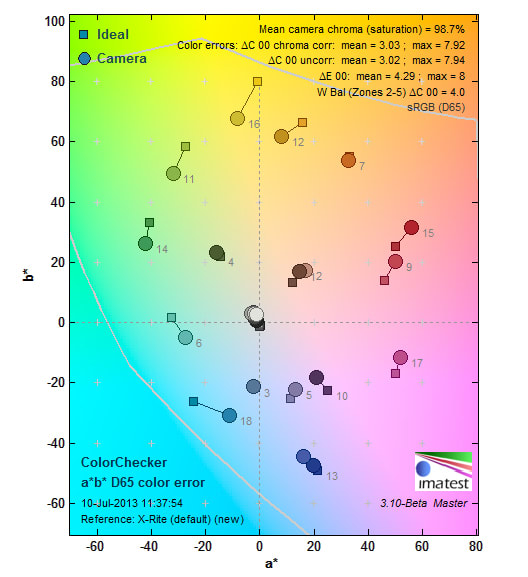 Part of the reason for this is that the SX280 simply isn't a particularly accurate camera. Even Vivid Red produced a saturation-corrected ∆C color error value of 3.03, which is just average. We're accustomed to Canon cameras, even compacts, offering at least one color mode that is highly accurate, so this result is surprising.
Thankfully, the SX280's white balance features fared much better. While the automatic algorithm still struggled with incandescent light (producing color temperature errors in excess of 2000 K), errors under both fluorescents and daylight each average well under 100 K. If you opt for a custom white balance, it's possible to achieve errors of less than 150 K under any light source, including incandescent.

Noise Reduction
The SX280's noise reduction is aggressive. Too aggressive, actually. At base ISO, overall noise rates were only 0.61%. And while there was a slight spike up to 0.79% at ISO 200, noise stayed relatively flat until ISO 800, before finally crossing 1.00% at ISO 1600.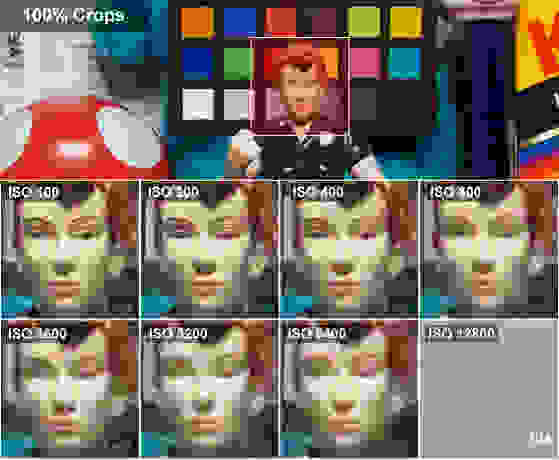 While the numbers looked good, in practice we found the noise reduction algorithm to be heavy-handed, causing softened details in shots captured at ISO 800 or above. While our tests showed an even split between chroma and luminance noise, the most noticeable side-effect of the SX280's noise reduction is certainly this general lack of definition.
Video
Although very smooth at 60 frames per second, videos captured with the SX280 were not without problems. The overall lack of sharpness observed in stills was carried over to video. Under full studio illumination, the camera could only manage resolution of 600 lp/ph horizontally and 700 lp/ph vertically.
Given the lens' unremarkable aperture, which only opens to a maximum of F3.5, low-light sensitivity is another problem. The SX280 required 35 lux of ambient illumination to properly expose a scene. As a result, sharpness was compromised under dim light. In our 60 lux test, resolution dropped to 450 lp/ph horizontally and 600 lp/ph vertically.
Meet the tester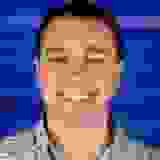 Christopher Snow
Managing Editor
@BlameSnow
Chris was born and raised less than ten miles from our editorial office, and even graduated from nearby Merrimack College. He came to Reviewed after covering the telecom industry, and has been moonlighting as a Boston area dining critic since 2008.
Checking our work.
Our team is here for one purpose: to help you buy the best stuff and love what you own. Our writers, editors, and lab technicians obsess over the products we cover to make sure you're confident and satisfied. Have a different opinion about something we recommend? Email us and we'll compare notes.
Shoot us an email