Introduction
Announced and released alongside the X-Pro1 were three prime lenses to fit the camera's new X-mount. We tested two of them, the 18mm f/2.0 and the 35mm f/1.4, and did some sample shooting with the third, a 60mm f/2.4 macro. All three seem to have been constructed with the same precision and care as the camera itself, leaving us with a very satisfying, albeit very expensive package.
Design & Usability
The retro design touches look great, but handling could be better.
For many, this camera's physical design will be its primary selling point. Iconic leatherette encircles the body, its dimpled surface grounding us in the late 1970s and early 1980s. Physical control knobs are found on the top plate, and each new XF-mount lens has a manual aperture ring, allowing for completely mechanical adjustment of shooting variables. Many design cues have been lifted from the Fujifilm X10 and X100, but the larger body means more empty space and a slightly empty look up front. Even so, this is an eye-catching camera, even in an already-unique lineup.
While we love the physical appearance of the camera, handling the body presents a few problems. The attractive dimpled surface does little to actually improve grip. Fujifilm has included a raised, rubberized area on the right hand side of the front panel, but this embellishment is too shallow to aid handling very much. Things are worse on the rear panel. Although there is sufficient empty space to rest the right thumb (barely), not one, but two important buttons have been placed directly on the adjacent lip, making it nearly impossible to pick up the X-Pro1 without accidentally pressing one. For AE-L / AF-L that's not a big deal, but if you accidentally turn on the quick menu and, say, change white balance or resolution settings, that could ruin your next shot.
The quick menu uses icons that only veteran Fujifilm users will be familiar with.
Fuji's menu interface isn't perfect either, but it's far from the worst we've seen. The main menu is a simple tabbed list, divided between recording options and system preferences. If you don't know exactly what you're looking for, some aimless scrolling will be necessary, but such is life with a camera so rich in photographer-friendly detail. The quick menu uses a grid system and a set of icons that only veteran Fujifilm users will be familiar with. There are no written descriptions, so beginners may need a few hours with the manual before they can operate this menu effectively.
Features
A dynamite package of form and function, the X-Pro1's hybrid viewfinder is one of our favorite features on the market.
The Fuji X-Pro1 is an exemplary package, combining high-end hardware, a beautiful new hybrid optical/electronic viewfinder, a very nice rear LCD, and the new X mount, with access to three fantastic prime lenses at launch. Inside, the X-Pro1 has a 16.3-megapixel APS-C image sensor, which has a "random" color array and no optical low-pass filter, designed to maximize resolution. With the ability to also push ISO to 25600, the Fujifilm X-Pro1 offers some excellent low light capabilities.
Our favorite trick is still the ability to switch between the offset optical finder and the electronic version, which offers 100% frame coverage.
As with the Fuji X10 and X100, however, the hybrid viewfinder is the X-Pro1's crown jewel. Fuji has updated their finder technology so that it can now adjust magnification on the fly, depending on which lens you attach to the camera—from 0.37x with the 18mm lens to 0.60x with the 60mm macro lens. It's an interesting feat, but our favorite trick is still the ability to switch between the offset optical finder and the electronic version, which offers 100% frame coverage. A 3-inch 1,230k-dot rear display is available as well.
Perhaps most importantly, we're happy to report that Fujifilm is rapidly improving their autofocus capabilities. Autofocus was extremely fast, though like all contrast-detection AF systems, it struggles with moving subjects. The fact that Fuji has at least caught up to the field in this regard is the biggest improvement over the original X100.
Performance
The X-Pro1 provides incredible image quality, but video is clearly not a priority.
Aside from a hint of oversharpening, the X-Pro1 boasts some of the best image quality around. Between the extremely accurate new sensor and the precise, versatile selection of lenses, owners can expect to produce some amazing images in almost any shooting environment. We also found focus to be extremely snappy, with great color accuracy, very low noise at base ISO speeds, and excellent dynamic range.
The decision to remove the optical low pass filter did enhance sharpness in still photos, but the X-Pro1 has an ugly level of moire in our test video footage.
Fuji claims that the X-Pro1 is capable of up to 6 frames per second of continuous shooting. This is mostly true, though over a five-shot burst you're only going to average around 5.21 frames per second. Our one real area of concern with the Fuji X-Pro1's performance is video. The decision to remove the optical low pass filter did enhance sharpness in still photos, but the X-Pro1 has an ugly level of moire in our test footage. The shots are relatively sharp, but any sort of repeating pattern will be accompanied by a rainbow of aliasing errors.
Still, we should reserve special praise for the three XF lenses that Fuji has released alongside the X-Pro1. The 18mm f/2.0, 35mm f/1.4, and 60mm f/2.4 Macro lenses are all spectacular—and rather inexpensive too, compared to what similar lenses cost on competing systems. With the X-Pro1 debuting at a body-only MSRP of $1,700, this helps make up for a high cost of entry. Either way, these are three of the best lenses you'll find in the mirrorless camera market, producing spectacularly sharp images at three very useful focal lengths.
Conclusion
Fuji's X-Pro1 is excellent in all the ways that will matter to camera enthusiasts.
It's no longer true to call the X-Pro1's retro inspiration "groundbreaking." After all, Fuji has already found success with its X100 and X10 cameras, not to mention similar efforts by the Olympus PEN series and the OM-D E-M5. However the X-Pro1 is certainly the best of this new generation of old-school cameras, thanks largely to the performance of three new X-mount lenses: one for macro or portrait photography, one for wide angle landscapes, and one for a bit of both. We were consistently amazed by the razor-sharp detail produced by each lens, all of which are primes (meaning a single focal length) and therefore less flexible, but more compact.
But if there's one feature that symbolizes the X-Pro1's fusion of classic and cutting-edge, that's got to be the new hybrid-viewfinder. While it's possible to frame your shots using the no-frills optical finder, an alternate and much cooler method is the heads-up display that overlays relevant data, sort of like a fighter jet cockpit. Just about everything on this camera is controlled by a mechanical lever, or manual dial, or rotating ring. That's what makes the X-Pro1 so much fun. While the phenomenal images are certainly rewarding in their own right, actually getting out there to shoot with this camera is as empowering as it is convenient. Photography purists will fall in love.
Photography purists will fall in love.
No camera is perfect, obviously, and neither is this one. We had some trouble handling the body thanks to an overcrowded rear panel with some ill-placed buttons. Ugly video footage is the most significant drawback of all, though.
Ultimately the Fujifilm X-Pro1 is an exemplary marriage of form and function, at once taking advantage of both proven, traditional manual control, and modern technological advances. Although the asking price is steep at $1,700 for just the body, that money goes to quality, not novelty; and the lenses are sharp enough to easily justify their $600-650 cost. We enthusiastically recommend the X-Pro1 for anyone longing for some hands-on photography or, for that matter, anyone interested in sharp, gorgeous pictures.
Comparisons
Fujifilm X-Pro1 Vs. Olympus OM-D E-M5
Science Introduction
Fuji is not a company averse to taking risks. While the X100 broke ground as one of the first high-end, fixed lens cameras with a retro-inspired design, the X-Pro1 takes that philosophy to new heights. With a 16.3-megapixel APS-C sensor that abandons the conventional Bayer color filter, a launch lineup of just three lenses and no zooms, and a $1,700 asking price for the body alone, Fuji clearly isn't courting the masses.
The result is a camera that performs extremely well in almost every way that matters. The lenses are uniformly excellent, producing spectacular images in the lab and in the field. The only downside is ugly video rendition, plagued by artifacting and moire—but that's a small price to pay for still shooters.
Color Accuracy
Remarkable color accuracy is a surprising advantage for the X-Pro1.
Impressively, we recorded a color error value of only 1.99 from this sensor, far ahead of the 3.00 class average. Looking over the gamut, we notice that errors, when they do appear, are restricted almost entirely to bright yellows and bright blues. It's possible this was intentional on Fuji's part, in order to reel in flesh tones and blue skies. All other shades are nearly dead on. Saturation is very slightly under ideal, by about 3.5%, which is only barely noticeable.
This is surprising, given that Fuji has clearly been more concerned with producing vibrant images with both the X10 and X100 models. That Fuji has improved so much with the X-Pro1 is a testament to the amount of enthusiast-oriented care the X-Pro1 has received.
Noise Reduction & Detail Loss
Fairly standard noise reduction is employed in-camera. You'll probably be able to make do with JPEGs until RAW converters catch up.
The X-Pro1's noise reduction algorithm fails to distinguish the camera from close competitors in class. This isn't really a bad thing, though. After all, the top of the line is becoming really adept at eliminating noise. With noise reduction at its lowest setting, total image noise averages only 0.39% at ISO 100. In fact, you won't see noise levels cross 1.00% until ISO 3200—very impressive. Noise levels rise smoothly but exponentially from there, eventually culminating in 2.60% noise at ISO 25600.
Each level of noise reduction behaves the same way, starting off slow, then becoming increasingly aggressive after ISO 3200. Cranking it up all the way means pretty much any properly exposed shot can be used, even those captured at the lofty maximum ISO.
Taking a qualitative look at the noise samples, we see that real world images very much agree with our tests. Noise becomes noticeable for the first time at ISO 3200, and gets slightly worse at every stop thereafter. The type of noise generated by the X-Pro1 also leans toward luminance (grain) rather than chroma (color splotches). Washed-out color isn't as much of a problem as we've seen from other cameras, even when shooting at ISOs above 6400, and lines manage to retain a decent edge all the way up to the maximum sensitivity.
Resolution & Sharpness
The three prime lenses are each excellent, producing very sharp images with moderate help from in-camera edge enhancement.
We need to start by qualifying our results a little bit. At default settings, we detected a bit of oversharpening produced by the X-Pro1's JPEG engine, and this will boost scores beyond what the camera actually deserves. A professional DSLR, for example, wouldn't oversharpen at all, since that camera's intended audience values raw image data over all else.
That being said, the Fujifilm X-Pro1 is the sharpest camera we've ever tested.
The Fujifilm X-Pro1 is the sharpest camera we've ever tested.
Oversharpening is confined to the central portion of the frame, with the effect quickly tapering off as we near the edges. As you'd expect, the highest detail levels can be achieved at a medium aperture, with our best shots coming in at f/5.0. But really the entire aperture range produced high scores. Our lab tests showed at least 1800 lw/ph at MTF50, at everything from wide to narrow settings, and an average of 2100 lw/ph in the middle.
Since all the current XF lenses are primes, we couldn't test for multiple focal lengths, but we did test multiple lenses. The 35mm and the 18mm returned nearly identical results, and although we left the 60mm out, we have to assume it's just as sharp and maybe even sharper, given our field shots. These were extremely impressive and well-rounded results, leaving us with the impression that no matter what lens or f-number you need, the shot will be razor-sharp.
Video Quality
For future reference, camera world: Removing the optical low pass filter is not a good idea if you want to avoid moire in video.
Videos are recorded in Full HD, though at only a 24p frame rate. As a result, motion isn't quite as smooth as the best mirrorless cameras, such as the Sony NEX-7. This deficiency won't be very noticeable to most viewers and it's far from the worst aspect of this camera's video. For that honor, we turn to sharpness....
Fujifilm's decision to remove the optical low-pass filter results in extremely distracting moire in all fine repeating patterns.
Although the X-Pro1 was able to resolve 650 lp/ph of detail horizontally and 600 vertically, that's only when the camera remains perfectly still. Even then, that's only half the story. Fujifilm's decision to remove the optical low-pass filter results in extremely distracting moire in all fine repeating patterns. We're talking bright, colorful moire that no one will miss—very ugly.
Of course, the tradeoff for an absent low-pass filter is slightly more light coming through the lens. Because of that, and because of the wide open f/1.4 aperture found on the 35mm lens, we expected the X-Pro1 to fare quite well in our video sensitivity test. Fujifilm did not disappoint. In order to gather 50 IRE of image data, the sensor requires only 3 lux of ambient illumination. This incredibly impressive result is as fine as we've seen on some full-frame DSLRs, let alone an APS-C camera.
Other Tests
Meet the tester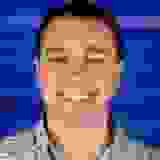 Christopher Snow
Managing Editor
@BlameSnow
Chris was born and raised less than ten miles from our editorial office, and even graduated from nearby Merrimack College. He came to Reviewed after covering the telecom industry, and has been moonlighting as a Boston area dining critic since 2008.
Checking our work.
Our team is here for one purpose: to help you buy the best stuff and love what you own. Our writers, editors, and lab technicians obsess over the products we cover to make sure you're confident and satisfied. Have a different opinion about something we recommend? Email us and we'll compare notes.
Shoot us an email