But not every camera in the X series has been a hit. Since the advent of the X mount interchangeable lens family in 2012, Fujifilm has tried a number of different tacks to get things just right. X-Pro1 was a great camera, but not everyone likes using a rangefinder-style optical viewfinder. Arguably it wasn't until 2014's X-T1 that Fujifilm hit the sweet spot. For style and performance, it went up against some of the best of the mirrorless category and won. Buyers fell in love with the X-T1 thanks to Fuji's awesome lenses, its peach of a sensor, humongous OLED EVF, and retro-style physical controls.
The time was right for Fujifilm's mainstream DSLR-fighter to get an update, and I went hands-on with the upcoming Fujifilm X-T2 (MSRP $1,599.99 body-only) recently at an event in New York. Guess what? If you thought the X-T1 was good, the X-T2 is even better.
What We Liked
A great design gets a minor update
I loved the way that the X-T1 felt and operated when it was new in 2014, and for the most part, the design has aged well. Fujifilm hasn't gone back to the drawing board entirely (like, say, Olympus did with the sequelicious Olympus OM-D E-M5 Mark II) but instead the rough shape and layout of everything is just a refinement of the original.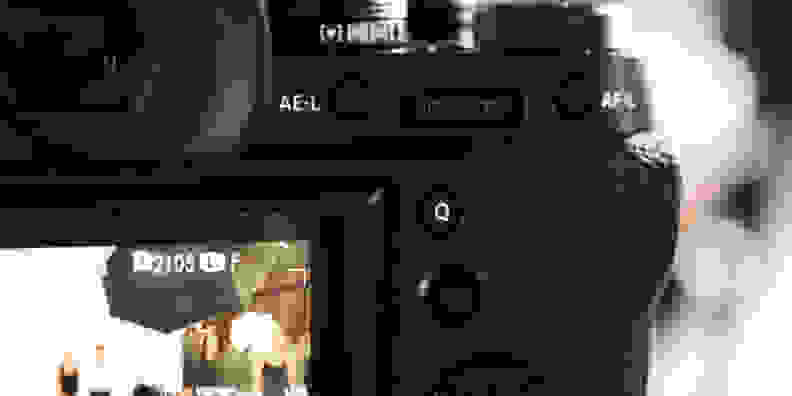 It's a goofy thing but perhaps my favorite addition to the X-T2 is an autofocus selection joystick. I was blown away by this seemingly minor addition to the X-Pro2 and I was overjoyed to see it make the leap to the newest X-T. With just a tiny nudge of your thumb, you can move the AF selection point super easily when the camera is pressed up against your face. This used to be a feature reserved for pro DSLRs like the Nikon D4S, but here it is in a $1600 camera. I greatly prefer this to blindly using a touchscreen like on the Panasonic Lumix G7 or Olympus E-M10 Mark II, as I find that, especially in the case of the latter, it's too easy to accidentally trigger when using the viewfinder.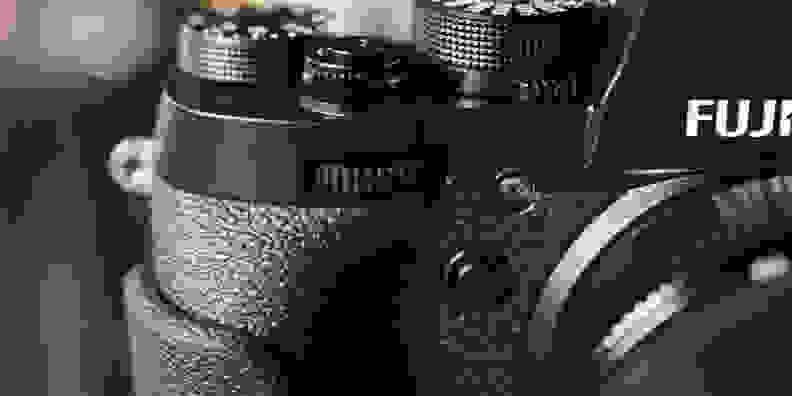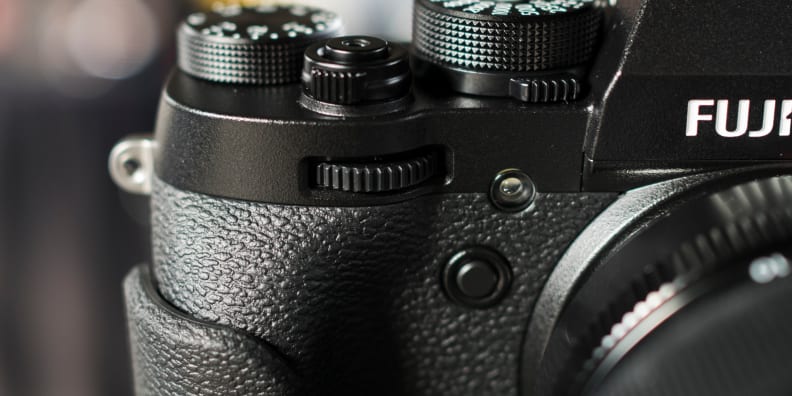 At first glance, the rest of the camera appears to be the same, and that's mostly the case here. One interesting addition is the new 3-axis tilting screen. Before, the rear LCD monitor simply tilted up or down, but now there's a small latch that lets you tilt the display to the right as well. My biggest beef with the way that Fujifilm implemented this is that everything from the frame of the display to the latching mechanism feels a little dainty contrasted with the rest of the rugged, weathersealed X-T2. It's also not nearly as flexible or useful for video as the camcorder-style displays that cameras like the Panasonic Lumix GX8 and Olympus Pen-F pack into their frames. Selfie fanatics—at least Fuji will gladly sell you an X-A2 for your troubles.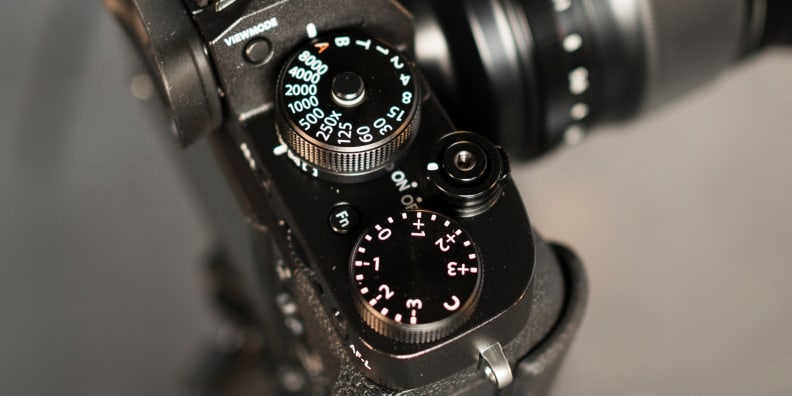 ×
New Gallery
Other minor tweaks include the addition of new ISOs to the sensitivity dial, and the new top shutter speed to the shutter speed dial. Lift open the more robust-feeling flap covering the ports. This flap became a bugbear among some X-T1 owners as more than a few flaps ended up deforming, which could compromise the weathersealing of the body. The X-T2's thicker plastic cover should retain its shape way better over time.
Performance improvements all around!
It doesn't matter if you shoot stills or video, the X-T2 has something for you to appreciate. Many of the performance gains that the X-T2 is boasting come directly from the updated, 24.3-megapixel APS-C sensor that first debuted in the X-Pro2. This sensor continues to use Fujifilm's unique Xtrans color filter system, which, depending on how you process your photos, can mean noticeable gains in resolution over comparable Bayer filter-based CMOS sensors.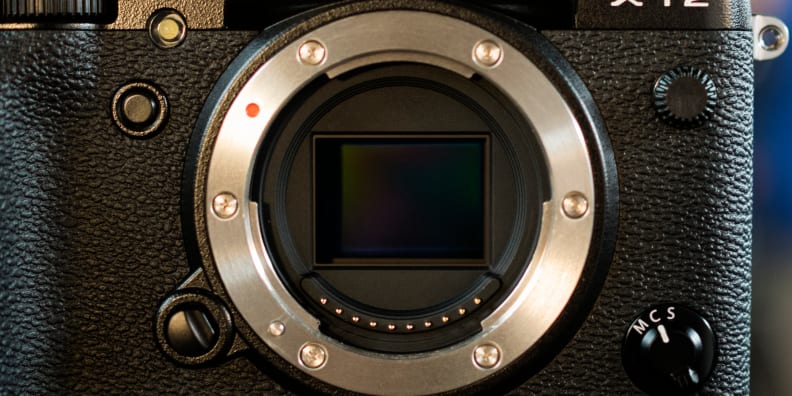 A faster processor makes better AF possible, and where you'll reap the most benefit in the X-T2 is when it comes to continuous AF performance. The sensor uses a cluster of phase detection points in the middle to help detect moving subjects. Even though I only had a little bit of time to play with the X-T2, it impressed me with tracking slower subjects during panning around an unevenly-lit room. We'll have to reserve our full judgement
Video- and pro-minded features
Fujifilm has been a latecomer to the concept of the hybrid stills/video mirrorless system camera, whereas Panasonic and Sony have played both sides to their advantage. Things like 4K video shooting, twin SD card slots, and a bunch of custom AF-C settings make the X-T2 behave a lot more like a pro DSLR than a mirrorless camera just for enthusiasts. I feel like these changes are a clear move to court even more professionals from competing systems. Even photographers who use Fuji as their secondary system might be more willing to move to X-mount full-time with all these new features.
What We Didn't Like
EVF gets a little improvement, rear display the same, still no touch
We thought the EVF in the X-T1 was excellent, and its big, beautiful picture was absolutely eye-popping at the time. Given that two years have elapsed, I guess I assumed that there would be a better OLED panel to put inside the X-T2, but Fujifilm has barely touched the EVF here. Blackout rates during burst shooting have been improved with action photography in mind, but we're not entirely clear whether or not that's due to a new EVF panel or the upgraded processor. Finally, there is a new boost mode that ups the frame rate of the viewfinder from 60 fps to a whopping 100 fps. I wasn't looking for the ultra high-res EVF from the expensive Leica Q in the X-T2, but a slight resolution bump wouldn't have hurt. As it stands, this EVF, for most people, will look and feel about the same as the old one.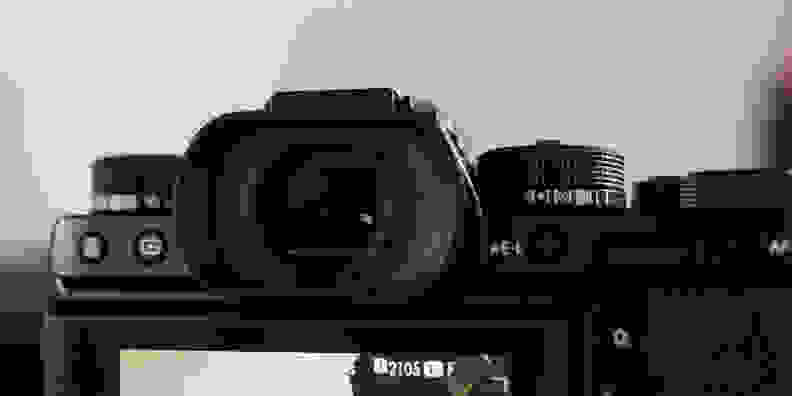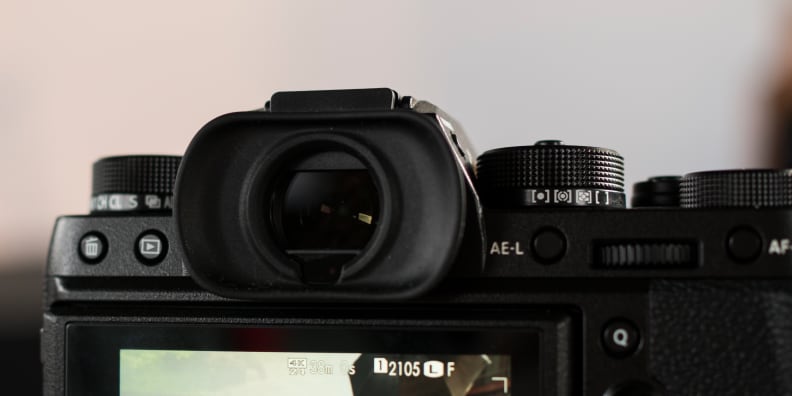 The rear display gets the aforementioned 3-axis tilting feature which is nice, but the LCD panel is the same as the X-T1. What might be a little more disappointing is that you don't get a touchscreen, even though Fujifilm started rolling out touch features in its X70 earlier this year. That APS-C point-and-shoot will have to be happy being the only touch-friendly camera Fujifilm makes for a while longer. In a year when even Nikon put a touchscreen onto its top-tier D5 DSLR, I'm not out of line expecting Fuji to put it onto the X-T2.
4K is a complicated proposition
Even though Panasonic and Sony have offered 4K-capable system cameras for a few years now, Fujifilm has never done one before. Since Fujifilm has (until very recently) struggled to get competitive-quality HD off its X-Trans sensors, the leap to 4K is even that much more astonishing. That said, I'm wary of the quality we'll see, and it doesn't help that there are a few little red flags around the X-T2's video.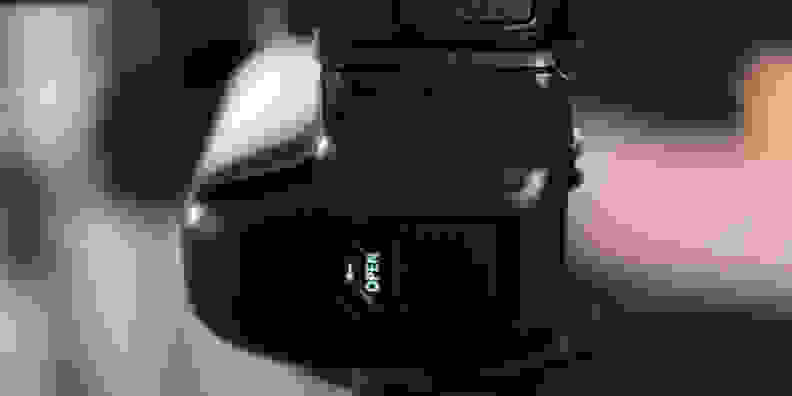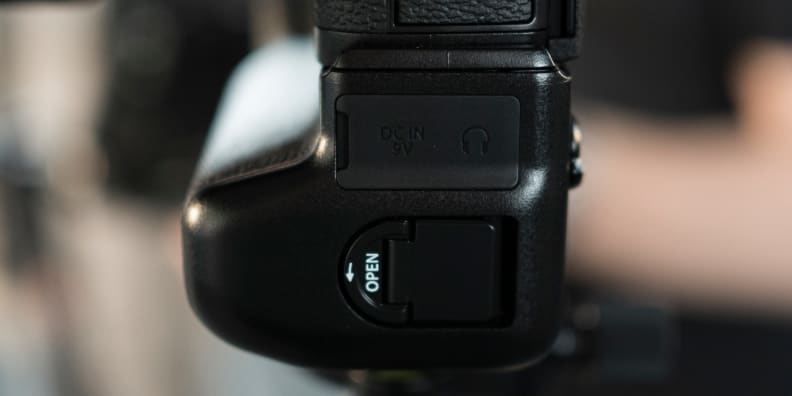 When using the body, you're limited to 10 minutes recording time when in 4K mode. Add the special vertical battery grip and for whatever reason, you can record a longer 30 minute clip according to Fujifilm. We've also heard mention about 4:4:2 8-bit recording, but we're unsure whether or not that's to the internal SD cards or if you can get 10-bit color when using the camera's microHDMI port and an external recorder.
These missing facts don't make me confident, especially when Panasonic always lay their compression and tech spec cards on the table whenever a new 4K-shooting Lumix hits the scene. The best concrete detail we know right now is from Fujifilm's website, and it's that the 4K is a 1.17x crop, binning down from 5,120 x 2,880 to 3,840 x 2,160, and that the bit rate for 4K and HD seems to top out at 100 Mbps.
Finally, it's a huge bummer that Fujifilm makes you buy the $330 vertical battery grip in order to get a headphone jack. We had a similar gripe with the Olympus E-M5 Mark II, but this camera is hundreds of dollars more expensive and you should expect more for your money. At least your $350 also extends the length you can shoot 4K video, and you'll get way longer run time due to the extra batteries inside.
The Big Picture
Though the original X-T1 was no slouch, we're happy to see that Fujifilm isn't standing still. As the photography market continues to fluctuate, it's smart to cater to rabid enthusiast users. The X-T2 didn't change what wasn't busted in the first place. Instead, it puts Fujifilm's resources to good use focusing on boosting performance and tiny tweaks to everything else.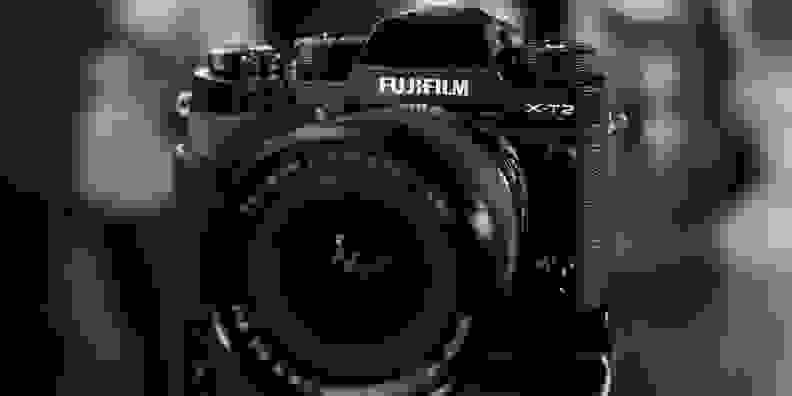 On paper, the upgrades didn't impress me much, but my time with the camera had me changing my tune. Since this is arguably Fujifilm's mainstream flagship, it was important to maintain parity with the X-Pro2. On top of that, they're clearly going after videographers and hybrid shooters by adding in 4K and other niceties for those types of people.
I'll be watching the X-T2 with great interest given its new focus on movies. If the quality really is anywhere near Sony or Panasonic, it'll be very praiseworthy. Until then, suffice it to say that if you just shoot stills, the Fujifilm X-T2 looks to be another terrific Fujifilm camera in the already solid X-mount family.
Related Video
Meet the tester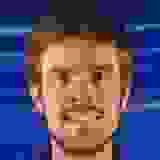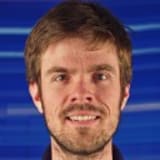 Brendan Nystedt
Contributor
@bnystedt
Brendan is originally from California. Prior to writing for Reviewed.com, he graduated from UC Santa Cruz and did IT support and wrote for a technology blog in the mythical Silicon Valley. Brendan enjoys history, Marx Brothers films, Vietnamese food, cars, and laughing loudly.
Checking our work.
Our team is here for one purpose: to help you buy the best stuff and love what you own. Our writers, editors, and lab technicians obsess over the products we cover to make sure you're confident and satisfied. Have a different opinion about something we recommend? Email us and we'll compare notes.
Shoot us an email