Fast-forward to 2013 and Fuji is back again with the X100S (MSRP $1,299.99), a camera that features nearly identical looks but offers a host of internal upgrades designed to temper the criticisms that dogged the X100. Most notably, the X100S features improved autofocus, snappier overall performance, and a new digital split image manual focus system that echoes true rangefinder cameras of old. With a sharp fixed focal length lens, upgraded 16-megapixel X-Trans APS-C image sensor, and improved processing the X100S is a formidable entry into the high-end compact market.
A sleek design provides retro-inspired flair and a host of shooting options in a compact package.
As with the X100 before it, the X100S draws inspiration from film-era rangefinder cameras. The body is compact, features an offset hybrid optical/electronic viewfinder, and a squat f/2 lens with a 23mm fixed focal length (roughly equivalent to 35mm on a 35mm film camera). There's also a number of manual controls for just about everything, with dials and switches for controlling exposure compensation, shutter speed, aperture, focus features, and toggling between the OVF and EVF.
The control scheme of the X100S requires some getting used to, but the majority of the settings are within easy reach. The back panel is where you'll find the playback controls, 2.8-inch 460k-dot LCD, and a rear dial for navigation. The rear dial can be used as a four-way directional pad also, with each direction corresponding to a different control (focus, flash, white balance, and macro mode). There are also buttons for AE/AF lock and the "Q" control menu, which provides a breakdown of your current shooting settings and lets you toggle between custom shooting modes. The lens features both an aperture control ring and a manual focus dial. The focus dial is focus-by-wire, but it provides enough resistance that fine adjustments are easy to get right.
All those manual control dials are nice, but we think the layout from the X100 should've been brought back to the drawing board. The only change from the X100 is the new "Q" button, which replaces the RAW key on the back of the camera. We'd like to have seen some more revision here, especially some way to immediately access the various custom modes—something street photographers could benefit from immensely.
Despite the hangups, we actually found shooting with the X100S to be quite pleasant, even through extended shooting sessions. It has some interesting quirks, but X100 users will feel right at home. By default there isn't a very substantial grip, but the faux-leather coating around the body has some cushion to it. The shutter button has a very defined half-press for locking in focus and exposure, and the improvements to AF speed make for a much more responsive camera than its predecessor.
It's also hard to overstate just how discreet shooting with this camera can be. While it's certainly inherited some attractive retro genes, the X100S is still a fairly compact, nondescript camera. Combined with the quick AF speed and dead-silent leaf shutter system, it's a great camera for street photography. The lens requires that you take a wide approach (or get very close to your subject), but it's quite easy to get natural, candid shots. One tiny quirk: The placement of the viewfinder is trouble for left-eye dominant people who frame with that eye (such as yours truly). On a bright day the optical finder is fine, but it's very difficult to see the EVF with sunlight leaking into view.
With so many new focus features, the X100S turned one of the X100's worst weaknesses into a strength.
One of the major complaints leveled at the Fujifilm X100 concerned its poor autofocus speed and accuracy. The X100S rectifies this issue with a new, faster AF system that uses phase detection sensors integrated into the image sensor. It's not perfect —it hunts in even the best lighting conditions and frequently seems to find focus only to put up a red "!AF" signal telling you it hasn't—but it's much faster and generally quite accurate, even in low light. That alone would be great news for Fuji shooters, but the company also hedged its bets, adding focus peaking and the new digital split focus system to aid manual focus shooters.
The split image focus system gives you a striped area in the center, made up of two offset images utilizing the phase detection sensors. Similar to a classic rangefinder, when you line the two images up, your subject is in focus. It can be a faster system in certain situations, though we found it wasn't great for shallow depth of field where only part of the subject is in focus. While your mileage will vary, we found the focus peaking feature to be far more useful for quick manual focus work. To each their own, and kudos to Fuji for providing both options.
The manual focus features are perhaps the best in the class.
Compared to competing models on the market in this price range, the Fujifilm's AF speed is good, but below average. It's certainly not in the same class as Olympus's latest Micro Four Thirds cameras, but it's far better than the X100. The manual focus features are perhaps the best in the class, however, with a well-designed focus ring, the unique digital split focus system, and focus peaking. Given that manual focus was a nightmare on the X100, this is a real achievement.
Even if you prefer shooting with the optical finder, with MF assist features on the camera will automatically switch to the EVF when you move the focus ring, switching back to optical once you've locked on. One exception is with macro shooting. The X100 let you use macro autofocus with the optical finder, but it was laughably inaccurate, only working correctly with the EVF. The X100S now forces you to use the EVF in macro mode, which doesn't really solve the issue, but at least it takes one step out of the equation.
The X100S performs very well, though you'll want to stick with RAW to get the most out of the camera.
The Fujifilm X100S is capable of excellent performance, but it's a tale of two cameras.
The Fujifilm X100S is capable of excellent performance, but it's a tale of two cameras. The JPEGs out of the X100S are sharp and the noise reduction system works well through ISO 3200, but there's multiple stops of dynamic range that are available in the RAW files that simply get discarded in the JPEG. The RAW files, with a little bit of work, are simply superb for an APS-C camera. Unfortunately, RAW shooting limites your options somewhat: The ISO range shrinks from 100-25600 to 200-6400 and the shot-to-shot buffer falls from around 55 shots to just eight.
The main problem is that with JPEGs, even at ISO 200, the camera clips all the shadows to zero very quickly. The result is shadow areas that have no visible noise, but also lack any recoverable detail. We'll address this in appropriate depth on the Science page, but it's pretty clear: If you want the best quality images from this camera, shoot RAW and develop everything yourself later.
Otherwise the X100S performs quite well. The AF system is reasonably quick in bright light, and the camera also managed a respectable 6.24 frames per second (for both RAW and JPEG) in our shot-to-shot test. Despite the speed, we wouldn't recommend the X100S to sports and action shooters.
Fujifilm even made a real attempt at including high-quality video in this camera, with the addition of 1080/60p recording. Unfortunately, the 60p video has no manual control and is plagued with some of the worst artifacting and moire we've seen in some time—though the 1080/30p mode looks just fine. It's another miss for Fuji, though given the stellar RAW performance and AF improvements, we expect most buyers looking at the X100S will be able to look past weird JPEG quirks and poor 60p video.
Enhanced manual focus features highlight a list of improvements for the X100S.
The most interesting feature about the X100S is, by far, the hybrid electronic/optical viewfinder. It uses a "reverse-Galilean" viewfinder, allowing it to be used as either an optical finder with an informational heads-up display, or as a true electronic viewfinder. The optical mode is unique, providing users with basic information and a true look at the current scene. You can always switch to the electronic viewfinder mode, which is perfect if you want to take advantage of the manual focus assist features. Fuji even lets you hit the AF/AE-lock button at any time to activate the AF system, making manual adjustments from there.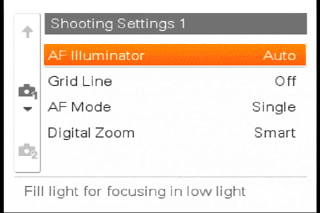 On the inside, the X100S also receives some generous upgrades, tapping into the sensor and processing technologies that Fujifilm has been developing over the last couple years. The first is the APS-C image sensor, which has Fuji's new X-Trans II color filter layout. The "highly random" color filter provides greater fidelity, supposedly with improved resolution and moire. The resolution is also helped along by the lack of an optical low-pass filter, which on most cameras eliminates moire by slightly blurring extremely fine patterns.
The result is a camera that is as fast as you'd expect a modern digital camera to be, with sharp images. There are still some hitches, but nothing like the frustration of using the X100. This is a camera that should please plenty of buyers, especially those that aspire to own a Leica but don't have a spare $10,000 laying around.
Like most first attempts, the Fujifilm X100 showed plenty of promise, but ultimately fell short in a few key areas. After two years in the lab, Fuji has returned with the X100S, resolving many of the key complaints users had about the X100. Through that process, the company has still preserved all the things that made the X100 enjoyable—compact size, beautiful old-school design, and physical handling that really forces you to know your camera inside and out—while enhancing the experience with smart additions and much-needed fixes. This is still a camera with personality—which is probably the kindest pejorative you can offer an inanimate object—but it's not the surly, abrasive slowpoke the X100 turned out to be.
The X100S is not a camera for beginners, and it won't suffer novices gladly.
The more we shot with the X100S in and out of the lab, the more we began to overlook its abundant quirks and focus on the overwhelming positives—a fantastic viewfinder, near-silent street shooting, loads of manual focus options, and phenomenal RAW image quality. Unfortunately, this praise is tempered by a few caveats: The X100S is not a camera for beginners, and it won't suffer novices gladly, while RAW shooting and developing is the only way to get the most from this camera. JPEG shooters need not apply.
While we could certainly dock the X100S for a lack of newbie-friendly features, this is still a $1,299.99 fixed-lens camera; there's probably not many beginners willing to shell out that kind of money for a camera lacking the flexibility of a system camera. Those in this part of the market probably know their way around a RAW converter or two, and are willing to suffer a bit for their art. Especially for street photographers who don't want to shell out for a Leica, the X100S is a fine choice. If you take the time to unlock its secrets, you'll be rewarded with a camera that has the ability to tackle just about any situation.
The Fujifilm X100S (MSRP $1,299.99) is a camera with a number of advanced features and an equal amount of surprising quirks. It features Fujifilm's latest 16-megapixel X-Trans CMOS II APS-C image sensor, as well as their latest EXR II processor. The combination allows for fast 6.24fps continuous shooting, solid dynamic range, and excellent overall image quality. While we found the camera handled busy, well-lit scenes extremely well, the X100S also clips shadows to a worrisome degree—to the point that we can only recommend shooting in RAW and developing your photos later. With a number of notable improvements to both auto and manual focus, the X100S corrects many of the sins that plagues the X100—though the improved video features are not as good as advertised.
A solid overall performance, with a number of pleasing color profiles that mimic vintage film stocks
The Fuji X100S goes more than skin deep when it comes to retro-inspired features. The camera's "film simulation" modes allow you to shoot digitally while producing images with a look and feel reminiscent of classic film types. As you might expect, these film simulations rarely put accuracy at a premium, though Fuji is upfront about the effect each mode is going for.
We found the most accurate color mode—for when accuracy is important—was the Pro Negative mode. There are two versions available, with one offering a higher degree of contrast while the other preserves smoother gradations. When aimed at our trusty GretagMacbeth 24-patch ColorChecker, the Pro Negative mode returned a color error of just ∆2.28 with a slight oversaturation at 105% of the ideal. These are great numbers, with the camera only slightly missing the mark with greens and blues, while suppressing yellow tones slightly.
Noise reduction is aggressive in the shadows, but the amount of detail preserved is worth noting.
The Fujifilm X100S has an ISO range stretching from 100-25600, but ISO 100, 12800, and 25600 are puzzingly only available when capturing JPEGs. It's something Fuji could (and should) rectify in a firmware update, because the JPEG conversion makes many decisions that the user might disagree with.
Setting that point aside for a moment, we found that the X100S actually produced quite pleasing results when relying on the in-camera noise reduction system. As you can see in these 100% crops from our lab still life setup, the X100S maintained detail while keeping noise down all the way through ISO 3200, with ISO 6400 certainly usable in a pinch. The maximum settings are typically poor, but they're available if and when you need them.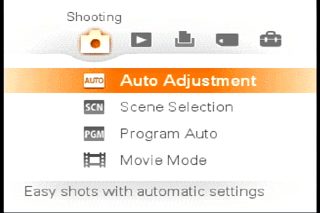 The low ISO setting is also worth investigating, as it has a very odd highlight curve. While "pull" ISO settings are generally used to preserve highlight detail, ISO 100 actually seemed to enhance contrast by pushing the highlight higher. It's an odd quirk of the JPEG engine, though it can be corrected slightly by setting the camera's "Highlight Tone" setting to "Soft."
You can also adjust the level of noise reduction in the menu, with the option to alter it by ±2 levels. We tested every noise reduction setting with Imatest and found that there is actually little variation between them—even the -2 setting applies a fairly heavy amount of noise suppression, with noise only crossing the 1% threshold at ISO 6400 and above. While detail was well preserved in the above crops, the cheshire cat crops below (from the same images) show that fine detail does take a bit of a hit.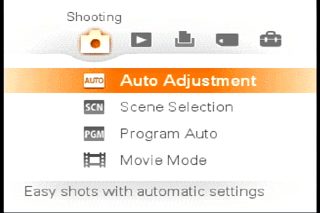 Oddly clipped JPEGs shouldn't distract you from excellent RAW performance.
When we first shot our high ISO studio samples, we were pleasantly surprised by the amount of detail that the X100S preserved, even in JPEGs straight from the camera. Unfortunately, when we took the camera into the real world, we found dynamic range to be lacking, especially in the shadows. After testing the dynamic range under lab conditions, we found the X100S aggressively clips shadows in its JPEGs, far worse than we've seen from any recent camera.
To give you an idea of the difference in what can be recovered, here are three shots from our dynamic range chart, the Xyla-21 from DSCLabs. On the top is the X100S at ISO 200 in JPEG, in the middle is the same shot taken in RAW (developed in lightroom as a TIFF with zero processing), and the third is an ISO 200 JPEG from the 16-megapixel NEX-6. We've enhanced the contrast artificially by bringing the levels up in Photoshop, and the difference is pretty staggering.
Ignoring the differences in framing and effective dynamic range, the problem is clear: The X100S takes shadows and clips them straight to zero when it converts the image to a JPEG. Luckily, this is done after the analog-to-digital conversion, so the RAW file is unaffected. The result are shadows that are noise-free in the JPEG image, but with significantly less recoverable detail.
Dynamic range performance was quite good when you develop from the RAW shot, with around 12 stops of range available at ISO 200. But there are multiple stops of range that are being wiped away in the JPEG conversion, even at the lowest ISO settings. It's troublesome enough that we can only recommend X100S shooters stick to RAW except where they need to take advantage of ISO 12800 or 25600.
The X100S doesn't disappoint in our sharpness test, with solid corner-to-corner sharpness from f/2.8 and onward.
If you're going to design a $1299.99 camera with a permanent, fixed lens, you better make sure that the lens is very good. Fujifilm have done this, giving the X100S a 23mm (roughly 35mm equivalent) focal length, f/2 lens. In addition, the camera has no optical low pass filter and a random color filter array—both moves designed to enhance sharpness.
In our resolution testing we found that Fujifilm was successful on all fronts, as the X100S produced sharp results throughout the frame at all but the widest apertures. Center sharpness was consistently above 2400 line widths per picture height, though corners sharpness varied through the aperture range.
As we saw with the X100, at f/2 the midway and corner resolution falls off to about 50% of the center. As you stop down the corners continue to get sharper, with great improvements coming as soon as f/2.8. The results are among the best that we've seen in our sharpness lab test, though they fell slightly behind the Sony RX1.
The lens is also nearly free of distortion, though it appears there is some correction going on in the camera. We also didn't detect any real chromatic aberration, either in the lab or in our sample photos. One issue to be aware of is flaring, as the lens coating tends to produce a streaky, multi-colored aberration that is tough to overlook.
Fast continuous shooting is a nice bonus, though RAW fills the buffer very quickly.
While the X100S is certainly quiet when it needs to be, there hasn't been much written about its speed chops. The camera is actually capable of a rather healthy 6.24 frames per second, according to our test. When shooting in JPEG it can maintain that speed for a healthy 50+ frames before slowing down to clear the buffer, but in RAW it's limited to just eight shots before stopping altogether.
It's still not a bad mark, and it's a useful trick to have up your sleeve when you want to capture some fast-moving action on the street. It's also slightly faster than the X100 performed, with a greatly enhanced buffer. On a somewhat related note, the write speed of the X100S seems drastically improved, which removes the need to let the camera stop and catch its breath after every burst—one of the biggest frustrations of shooting with the X100.
While Fujifilm themselves have primarily touted the improved focus features and performance of the X100S, more than a few videographers have been looking at the X100S and its new 1080/60p mode and wondering how it would perform. Unfortunately, we have some bad news: The 1080/60p mode is plagued with some of the worst artifacting and moire we've seen. Here's a crop from the 1080/60p video of part of our sharpness chart:
That's just ugly. The video is also soft, with aliasing errors abound. The camera only resolves around 500 line pairs per picture height horizontally and 600 LPPH vertically in bright light. In low light those numbers fell by about 10%. The X100S is actually quite sensitive in low light, however, able to render video that reached 50 IRE on a waveform monitor with just 13 lux of light.
In our motion test below you can see that the aliasing problems are not nearly as bad with the 1080/30p video. There are still some issues, but the camera is better able to downsample from its 12-megapixel sensor when it only has to output 30 frames per second. We'd recommend sticking to this mode. Serious videographers will still want to look elsewhere, though, as there's almost no manual control offered when capturing video.
Meet the testers
TJ Donegan
Executive Editor
@TJDonegan
TJ is the Executive Editor of Reviewed.com. He is a Massachusetts native and has covered electronics, cameras, TVs, smartphones, parenting, and more for Reviewed. He is from the self-styled "Cranberry Capitol of the World," which is, in fact, a real thing.
See all of TJ Donegan's reviews
TJ Donegan
Executive Editor
@TJDonegan
TJ is the Executive Editor of Reviewed.com. He is a Massachusetts native and has covered electronics, cameras, TVs, smartphones, parenting, and more for Reviewed. He is from the self-styled "Cranberry Capitol of the World," which is, in fact, a real thing.
See all of TJ Donegan's reviews
Checking our work.
We use standardized and scientific testing methods to scrutinize every product and provide you with objectively accurate results. If you've found different results in your own research, email us and we'll compare notes. If it looks substantial, we'll gladly re-test a product to try and reproduce these results. After all, peer reviews are a critical part of any scientific process.
Shoot us an email