And if you want something a little more budget-friendly? Look no further than the Nikon 1 J5 (MSRP $499.95). Despite its entry-level trappings, the J5 packs much of the same firepower as the V3, with creature comforts like a grip elevating this year's entry far above its J-series predecessors.
But is it the right camera for you? Despite many awesome features, a small sensor still comes with serious tradeoffs. And even though $500 seems like a steal, there is fierce competition at this part of the market. Still, the J5 is proof positive that even tiny cameras can pack a punch.
Considering the relatively small 1-inch sensor, the level of quality the J5 maintains with its shots is admirable. However, certain barriers like the aforementioned small sensor do have some inherent problems, chiefly a high level of noise that's visible even at base ISO sensitivities. That said, Nikon still makes the fastest mirrorless cameras in the West, and with the J5 costing just $500, it's hard to argue with the value.
While a ∆C00 (saturation-corrected) error of 2.63 isn't perfect, much of that is largely due to the camera's propensity to oversaturate blues and reds. With an overall saturation of 119.1% you'll probably notice the extra boost the J5 gives its shots. The shots look nice and vibrant, they're just less accurate than we prefer.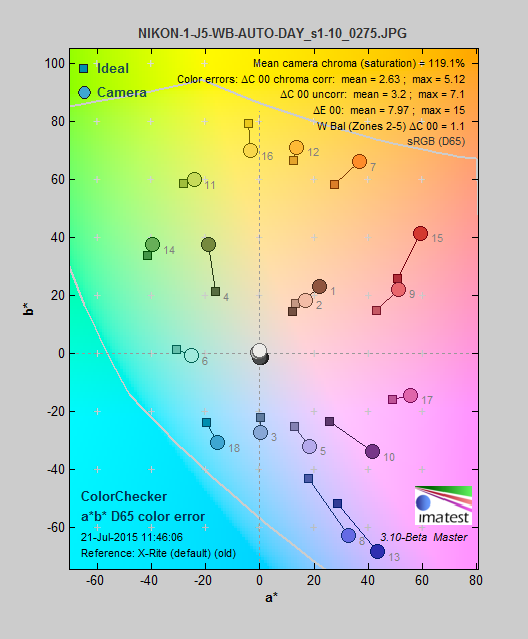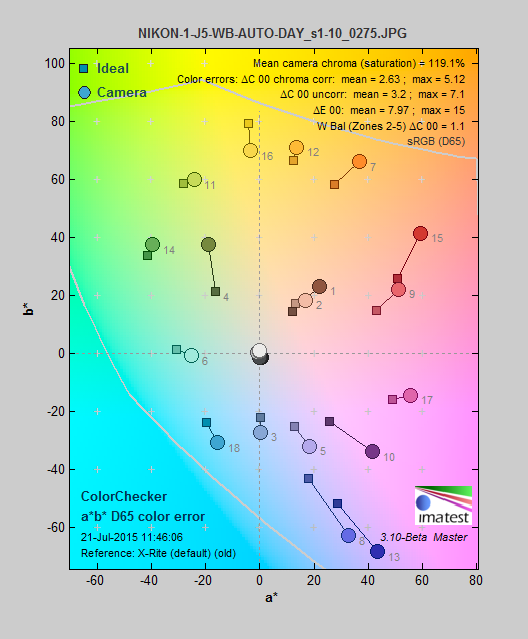 White balance is hit or miss, but generally it's more than adequate for what most people will want out of their shooter. Shots taken under fluorescent lighting or daylight will appear more or less perfect in terms of errors are concerned. Really, the only rough edges are shown under tungsten light, where a color temperature error of up to 1400 kelvins is common.
Classic look, modern feel
In a nutshell, the J5 is a camera that's the size of a point and shoot—but takes better photos. It's a kind of holy grail for those unwilling to take the plunge into the deep, dangerous waters of interchangeable lens cameras. You can upgrade your lenses if you want to in the future, but the camera works well right out of the box; no fuss needed.
Without a doubt, the biggest upgrade we'e seen from the J4 to J5 is the outside: the silver and black model in particular looks like it would fit right in among older film cameras. Clad in a contoured fake leather grip, the J5 offers a bit more to hold onto than its predecessor—addressing our biggest complaint with the smooth and featureless J4. Additionally, there are a few extra manual controls, and a physical mode dial on the top of the camera.
Alongside the shooting mode knob are the usual suspects: a substantial control wheel, tactile shutter release, record button, and power lever. Having the ability to get a more granular level of control is a boon for anyone looking to improve their skills with photography, even with a non-threatening camera.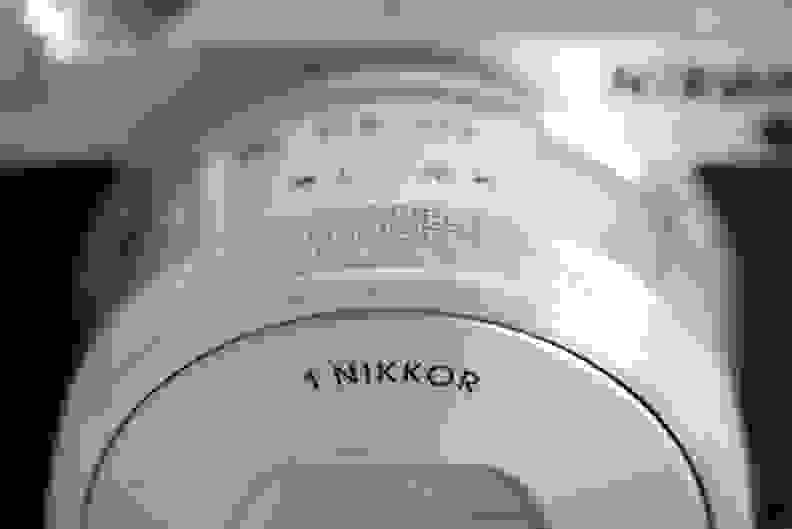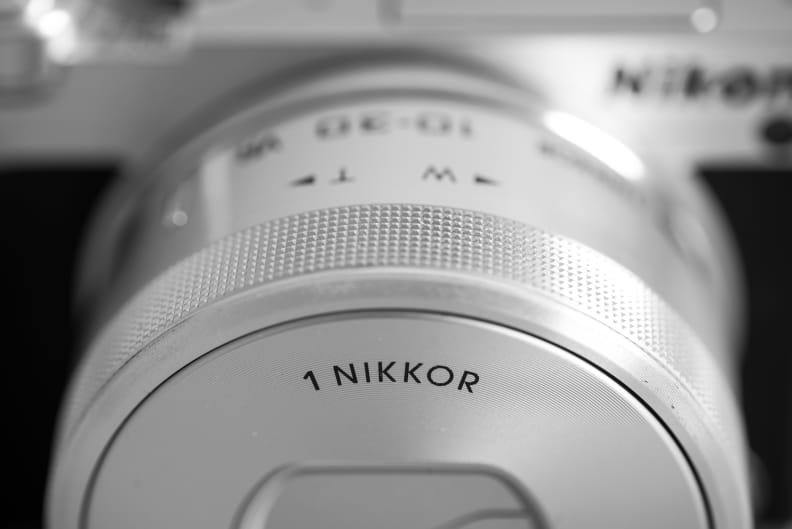 One of the best things a consumer camera can have is an articulating screen, and the J5's 3-inch 1,037k dot LCD is a rockstar. Not only can it flip all the way forward for the ever-popular selfie, but it can also tilt up or down, allowing you to shoot over crowds. The display also has a capacitive touchscreen, letting you tap to focus/tap to shoot when the time is right. You can focus manually, too, but it's a great feature to have.
Weighing in at about 12 ounces, the J5 is a little more hefty than most point and shoots, but it's far lighter than even the smallest DSLRs. Due to its awkward shape, you won't be sliding it in a pocket and forgetting about it—but you're not going to get tired or sore lugging it around all day. I'd suggest getting a good strap if you're about to go on vacation, because the included nylon weave tends to chafe necks in the warm sun.
I would be remiss if I didn't point out that the strap is absolutely essential for longer trips. While I was out shooting in the middle of a heat wave, I was constantly reminded of the fact that the material on the camera isn't actually leather—it's plastic. After a short time, the sweat buildup makes the camera a little slippery, and you're going to want to keep your hands off the body as much as possible.
When properly lit, shots taken by the Nikon 1 J5 are quite sharp. So sharp, in fact, that the readings we got in the lab could only have been achieved with a little software edge enhancement.
There's nothing really wrong with that—it's something point and shoots do quite often. However, you may notice the odd haloing here and there. You'll probably only notice it in high-contrast edges like areas of dark black and bright white. It's also one of the main reasons that noise is so visible in the J5's shots, as the camera's default edge enhancement filter brings up both fine detail and image noise equally.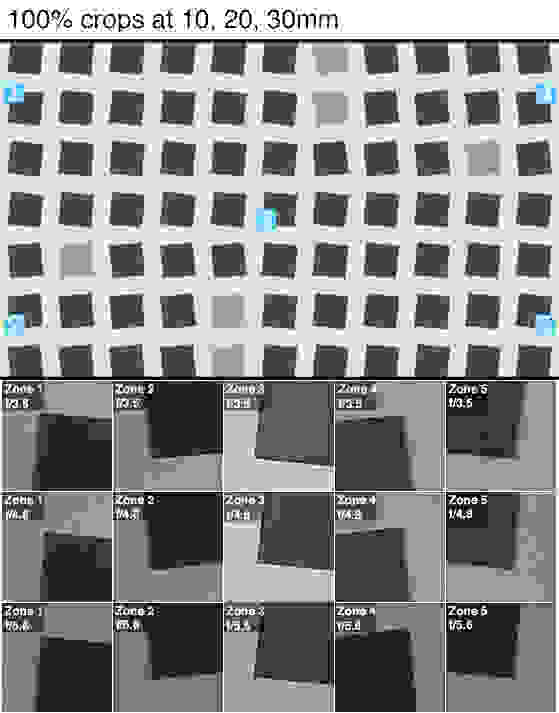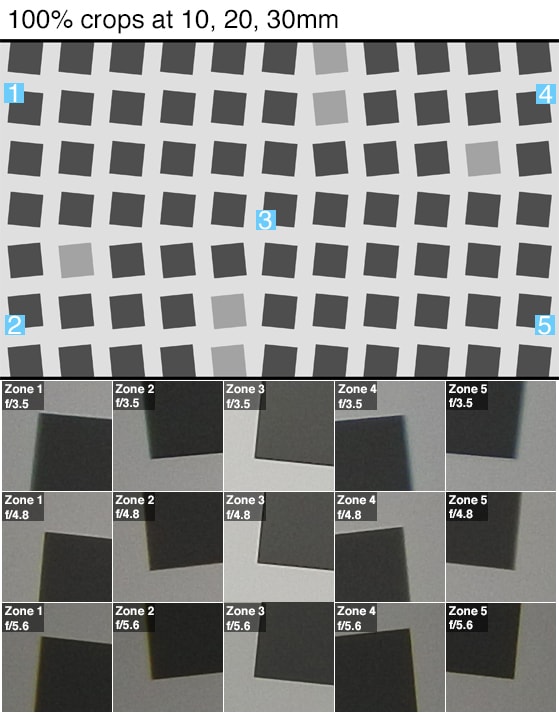 It should be noted that depending on the focal length, the J5's kit lens adds in a rather noticeable amount of distortion—barrel when zoomed all the way out, and pincushion when zoomed more than halfway in. This kit will distort the edges of you photos, and there's really not a good way to avoid this without using software to correct it later.
Dressed to the nines
Despite this camera's small body, it packs a bunch of premium features that make for a very rewarding shooting experience. If you can get everything working, anyway.
Running the whole show is a 1-inch 20.8-megapixel CX-format sensor backed up by Nikon's Expeed 5A processor. It's a potent combo, giving you a great deal more capability than your garden-variety point-and-shoot. That's really what separates 1-series cameras from the point and shoots you're used to. Though all the creative modes and special features found on your average point and shoot can be found on the J5, the level of quality is something you won't find on many of the budget shooters out there. It provides a solid step-up for someone looking for just a bit more.
Social shutterbugs might initially get stoked about the J5's onboard WiFi and NFC pairing—but it's unreliable, it's finicky, and some large phones like the Nexus 6 are too big to pair with the camera via NFC. Once paired, Nikon's app is a little on the janky side—a theme we've seen repeatedly—but you'll be able to port over pictures or shoot remotely with relative ease. Just be patient.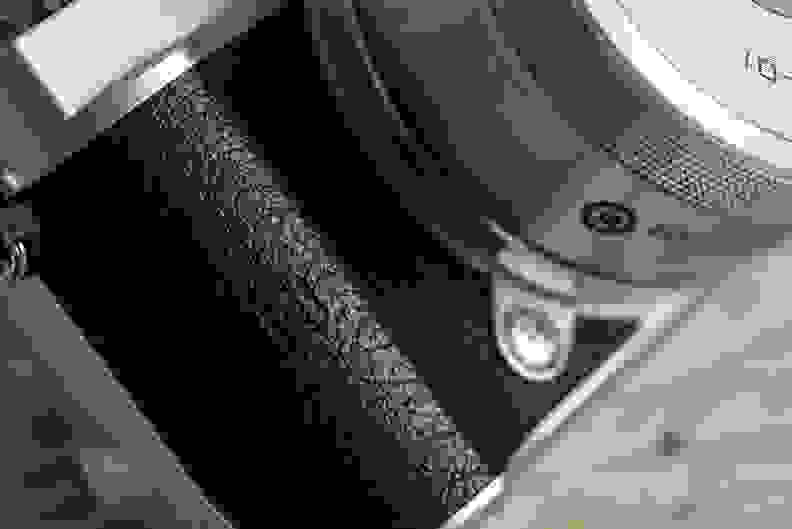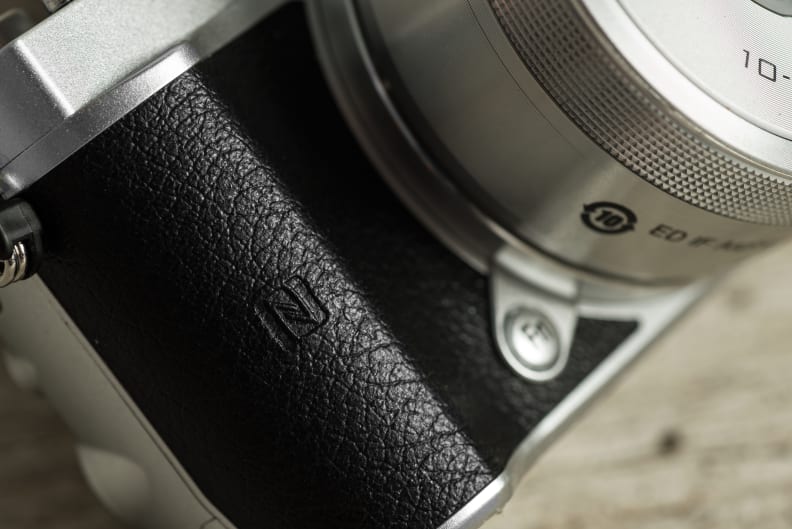 If you're shooting fast-moving action, you can also take advantage of the J5's insane burst rate of up to 60fps when shooting stills at full resolution. That's crazy fast—and it's extremely easy to fill up an SD card this way. But considering you're not paying for film, it's the best way to capture the exact right moment when your subject just won't sit still. You'll need a robust microSD card to keep up with the camera, but a UHS-3 card should do the trick.
The J5's included kit lens is a 10-30mm f/3.5-5.6 affair that's found on many of the other 1-series cameras. But you're not married to that lens—you can pick up any number of the ever-expanding selection of 1-series lenses on the market.
All that's fine and well for casual shooters, but why would you get a 1-series camera like the J5 if you're a pro? Simply put, it has a really awesome party trick. Using Nikon's FT-1 mount adapter, you can use any Nikon lens with a 2.7x crop factor. And, if it's an AF-S lens, it'll autofocus too. That Nikon AF-S 85mm f/1.8 lens? Now it's a 229.5mm telephoto. Neat, right? It's an investment to be sure, but being able to use your existing lens library in a whole new way is a solid check in the plus column.
Due to the small sensor of the J5, we automatically lower our expectations when it comes to high ISO image quality. Small sensors typically struggle here, and it was of no surprise that the J5 does, also.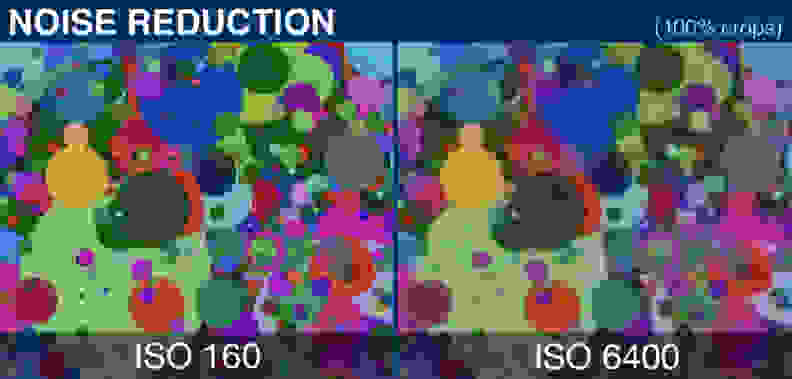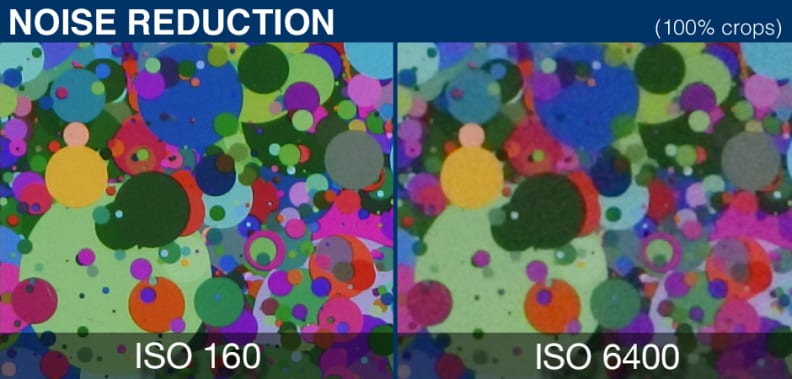 If you use an ISO speed of 1600 or above—even with noise reduction enabled—you'll notice a 2% or higher level of noise. That's the threshold of mediocrity, and while it's unfair to expect more from a camera with a 1-inch sensor, this is really where you start to see a difference between the Nikon 1 J5 and something with a larger sensor.
Noise reduction is hit or miss. While it does a good job at eliminating this grainy look from your shots, you can see some strange artifacting and other issues. For best results, you're going to want to stick to well-lit areas when you shoot so you can limit your need for high ISO settings.
Shooting for speed
If you're stepping up from a point and shoot, the quality of shots you can get with the J5 is markedly better—assuming you're not coming from a Leica Q, that is. For starters, a 1-inch sensor will afford you many advantages in low-light situations, and the ability to swap lenses shouldn't be overlooked, either.
With the kit lens, you can expect your shots to be decently sharp—especially with that the 20-megapixel sensor. You may find that you want to scale down your photos a bit before sharing them to Facebook, but they'll look far better than your friends' smartphone snaps. There's a bit of software oversharpening, but with most lenses you're unlikely to notice coma, haloing, or artifacting like you might on pictures taken by an entry-level point and shoot.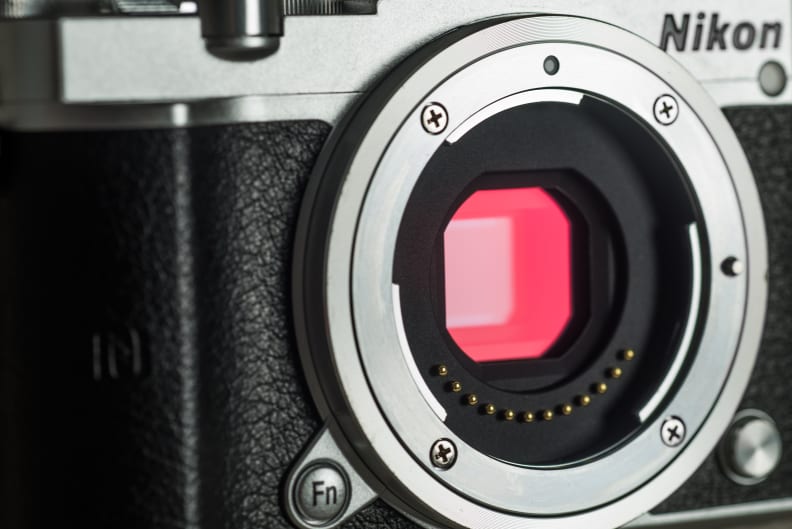 Color performance—like most modern cameras—isn't bad. Unless you tell it to, the J5 doesn't wildly oversaturate your shots, but you might notice that blues and reds in particular are pushed way too far with the default settings. If clinical accuracy is your thing, you may want to consider shooting in RAW instead of JPG. However, it only offers 12-bit RAW files. If you don't know what I'm talking about, you're not the type of person that would need to worry about it.
RAW shooters are going to want to nail their exposure, because the J5 doesn't have a ton of dynamic range to begin with. The little shooter only has about 6.56 stops of high-quality dynamic range at base ISO, and that number drops to 0 after ISO 3200. This is perfectly average, but you'll notice a steep loss of contrast if you nudge the exposure slider a tad too much.
Despite having a 4K setting buried in the menu, I'd advise you to leave that well enough alone. The 60fps HD (1080p) video you shoot will look much smoother and lifelike than the 15fps 4K video the J5 offers, and there's very little value to choppy and stuttering low-framerate video.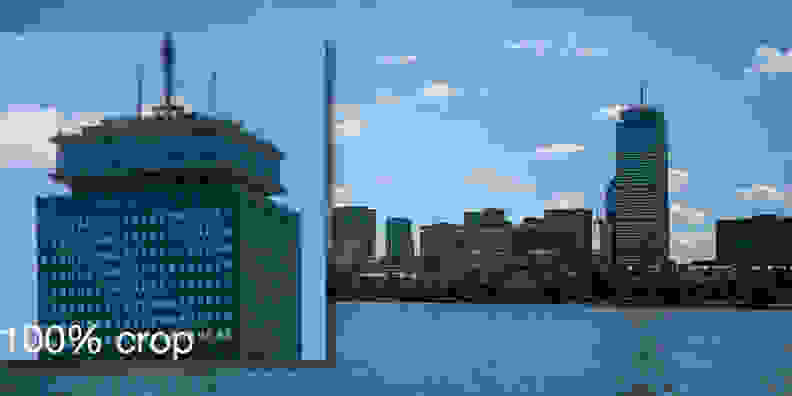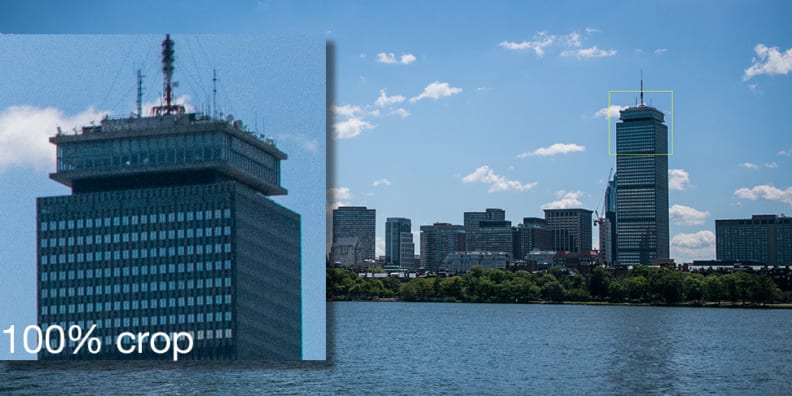 If there is a notable weak spot for the J5, it's noise. No matter what you do, you're going to find that your low-light shots will have a noticeable amount of noise from ISO 800 and up—crossing the 2% threshold somewhere between ISO 800 and 1600. That's pretty bad, but it's not exactly unexpected for such a small sensor. If you scale down your photos from their massive 20-megapixel original size, they'll look perfectly fine, but at full resolution you'll definitely notice something's up if you shoot in a high ISO.
You just have to keep in mind that this isn't a shooter that'll keep up with a more "serious" camera. It's meant to be more point and shoot than it is high-end mirrorless: by that metric the J5 is a solid option.
King of the... hmmm...
Nikon finally unlocked the 1-series' potential last year with the excellent 1 V3, but it was insanely pricy at a hair under $1,200. The J5 carries most of the V3's features, but at a much more sane price point under $500.
There are better cameras on the market if low light performance is your chief concern.
Though it's not perfect, there's plenty to love about this thing. It's compact, handles better than its predecessors, and the 60fps burst speed is unmatched outside of this system. Better still? With the Nikon FT-1 adapter you can put on any F-mount lens, with all lenses getting a 2.7x bump in reach and many offering full autofocus.
However, if those use cases don't apply to you then it's very likely that there are better ways to spend your money. Slightly larger cameras like the Samsung NX3000 and the Sony A5000 hand the J5 its lunch in low light, while the Panasonic GM1 is the same price as the J5, about the same size, and outperforms it in all areas except action photography.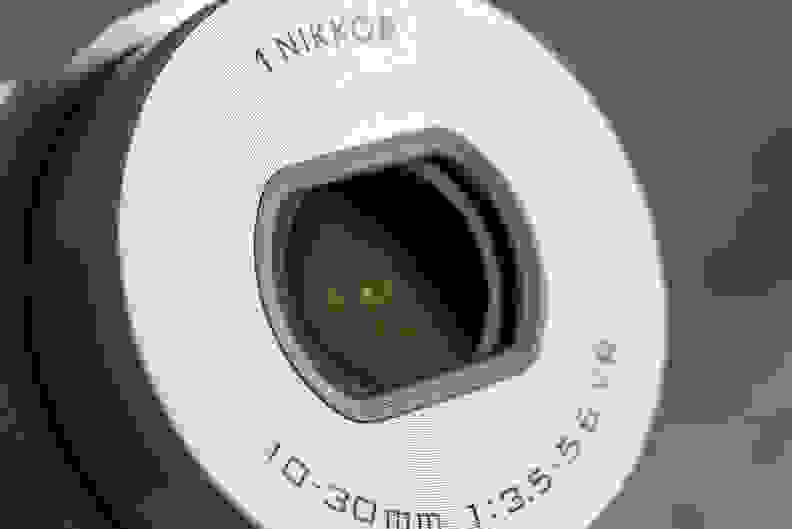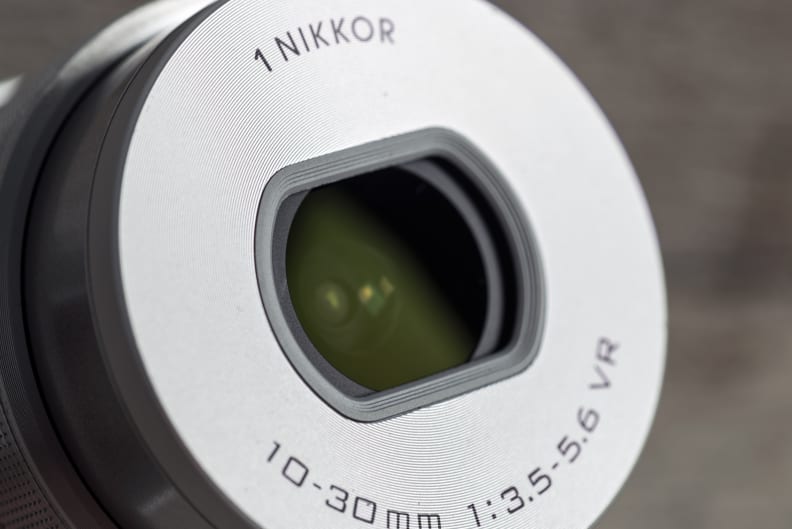 If you're getting the J5, you're getting it not because it's the best, but because it has the hot, nasty burst speed you need in a camera that'll fit in your pocket. That's an area where the Nikon 1 cameras have always delivered, even if they were let down by iffy performance, awful handling, or simply cost too much money.
The J5 remedies nearly all of these issues, resulting in one the best mix of performance, price, and portability we've seen from a Nikon 1 camera to date.
When it comes to video, the J5 is great for HD clips—owing to its high resolution sensor. However, the physical size of the pixels mean it doesn't do so hot in low light (think birthday parties). You need at least 11 lux to record a usably bright (50 IRE) scene.
In bright light, the J5 is capable of resolving 700 line pairs per picture height both horizontally and vertically. That's great for 1080p video. You will notice some artifacting here and there—not to mention some issues with moiré—but overall the video is rock-solid when there's a lot of light out.
When the nighttime comes and your ambient situation hits about 60 lux, sharpness drops to a merely good 600 line pairs per picture height. That's exceptionally good for 1080p video.
However, there's another setting buried in the menu that records 4K video at 15 frames per second. That setting doesn't do so hot, and you're much better off just using the 1080p modes—that's the resolution your HDTV has anyway, an dunless you already have a 4K TV and sit only a couple feet from the screen, you're not going to notice any deficiency in resolution.
Meet the tester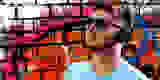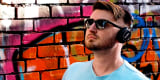 Chris Thomas
Staff Writer, Imaging
@cthomas8888
A seasoned writer and professional photographer, Chris reviews cameras, headphones, smartphones, laptops, and lenses. Educated in Political Science and Linguistics, Chris can often be found building a robot army, snowboarding, or getting ink.
Checking our work.
We use standardized and scientific testing methods to scrutinize every product and provide you with objectively accurate results. If you've found different results in your own research, email us and we'll compare notes. If it looks substantial, we'll gladly re-test a product to try and reproduce these results. After all, peer reviews are a critical part of any scientific process.
Shoot us an email