cameras
Nikon Coolpix P610 Digital Camera Review
By keeping the Coolpix P610 the same, Nikon keeps a good thing going
If someone ever tells you "bigger is always better," don't listen to them for another second.
For several years now, camera manufacturers have produced some mindbogglingly large zooms, but very few objectively great cameras. Year after year, there's always some new camera that has an insane reach, but these long zooms usually come with traadeoffs: poor image quality that gets worse as you zoom in, and a lens that's a pain to keep steady.
With the goalposts moving every year in a neverending game of leapfrog, camera companies seem content to leave common sense and quality in the rear view mirror as they zoom off into the wild blurry yonder. Thankfully, not all superzooms one-up themselves every year, and this is where the Nikon Coolpix P610 ($499.99 MSRP) comes in.
The P610 is almost identical to last year's model—the Nikon P600—but it's a good example of a company updating its lineup with some tasteful restraint. That does make last year's model an attractive (cheaper) alternative, but sometimes standing still is taking a step in the right direction.
Design & Handling
Meet the new superzoom, same as the old one
The Nikon P610 is virtually unchanged from last years' Nikon P600, so if you were waiting for a substantial upgrade, you're plum out of luck here. Thankfully, it's still one of the better designs out there, with an ergonomic grip and surprisingly fleshed-out level of control.
But it's not a premium piece of equipment. Its chassis is made entirely out of plastic, its buttons and dials are chintzy and wobbly, and sometimes it feels more like a children's toy than it does a $500 camera. However, there are advantages to that: the camera itself is light, and you'll never feel weighed down by the P610 no matter how long you carry it.
For a point and shoot, the controls are fairly exhaustive. With a full mode dial, dual control wheels, two zoom sliders, and a host of single function buttons, you could be forgiven for mistaking the P610 for a higher-end camera.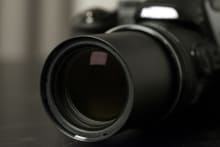 To the camera's credit, the textured rubber grip is deep and substantial enough to adequately fill your hands. In conjunction with the surprisingly good onboard image stabilization, the P610 prevents much of the natural image shake and motion blur that would normally result with such a long focal length.
When discussing the P610, the main story is that huge honkin' lens on the front of it. It's a 24-1440mm (full-frame equivalent) f/3.3-6.5 image-stabilized 60x zoom. The focal length range gives you plenty of options, from wide-angle landscape shots to close-ups of subjects far away. As with almost all superzooms though, the lens will close down as you zoom in. This lets in less light, resulting in blurrier photos.
Powering the whole show is a 16-megapixel 1/2.3" sensor, which is what you'd find on most compact point and shoots. Unfortunately, the lens used by the P610 in combination with such a small sensor sets the camera up to fail when zoomed all the way out due to a problem called "diffraction." I'm not going to get all technical here, but the consequence of that issue is a steep falloff in sharpness the farther you zoom in.
Features
A well-connected camera
As far as features go, the P610 is equipped with just about every bell and whistle that you could want in an extended zoom camera. Not only are its creature comforts right in line with the best of what point and shoots have to offer, but it's also got a respectable host of connectivity features.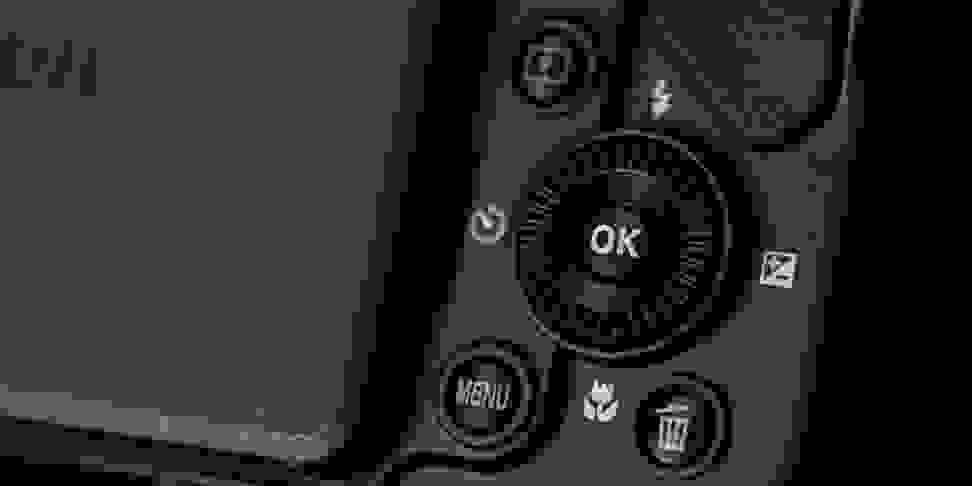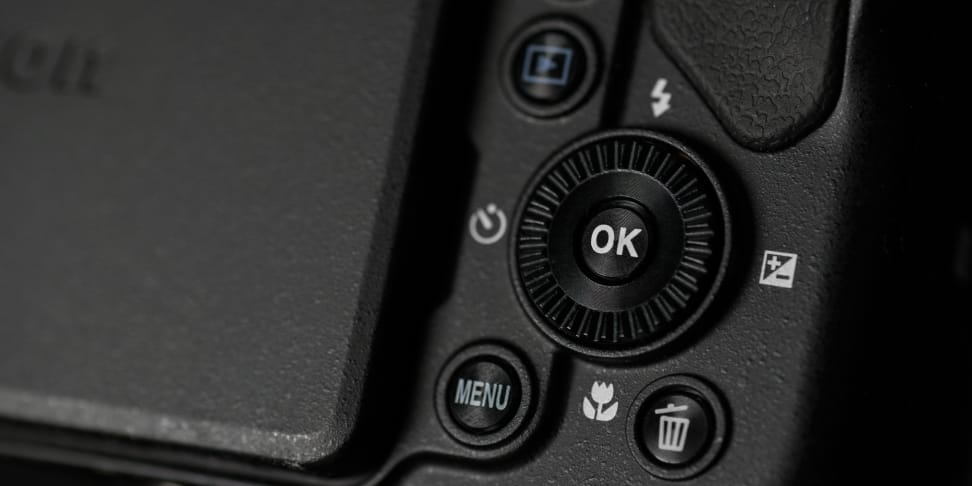 Though Nikon's app is a bit outdated and somewhat frustrating, you can use Nikon's Wireless Mobile Utility to port images from your camera either by tapping your phone to the NFC target, or connecting via WiFi. Once connected, you can also use the app to remotely shoot photos with your phone as a viewfinder. This is a great option for getting the whole family in the frame without having to set the timer or trust a stranger.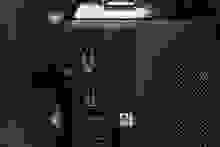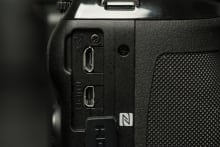 For the hand-held shooter, the P610's 921k-dot electronic viewfinder is accurate enough, as well as convenient to use in bright light. When shooting in the shade or indoors, the articulating 3-inch 921k-dot LCD can be tilted 270 degrees to get the perfect angle on a shot with the camera's live view feature. This is especially good for shows and off-angle scenes, where you can't always get a direct line of sight to your subject without holding the camera above your head.
For beginners, the P610 includes several very forgiving shooting modes so you can pick up and start shooting. Whether you're a pro or a novice, you can easily find something that matches your skill level. Though the list of creative filters is fairly pedestrian, there are plenty of popular additions to play around with.
Like its predecessor, the video modes are also surprisingly well fleshed out. Not only can you apply the limited range of filter effects to your video by flipping the mode dial to "effects," but there are also several reduced-res/high-framefrate video modes available buried in the menu. While you can't shoot 240fps super-slowmo videos like, say, the iPhone can, you can shoot 120fps 480p video—still fun to share every so often.
Performance
A carbon copy of last year's camera
When it comes to superzooms, manufacturers generally apply a light hand when updating models year-to-year. The P610 is very much the same in this regard, with the only notable difference coming in video.
But what are your pictures going to look like? That depends on what settings you use. Right out of the box, you'll notice that the color in your snaps look fairly close to what they should be, minus some dullish yellows. Even if you leave the automatic settings on, you'll only notice wonky-looking color if you take your camera indoors and start shooting in incandescent light.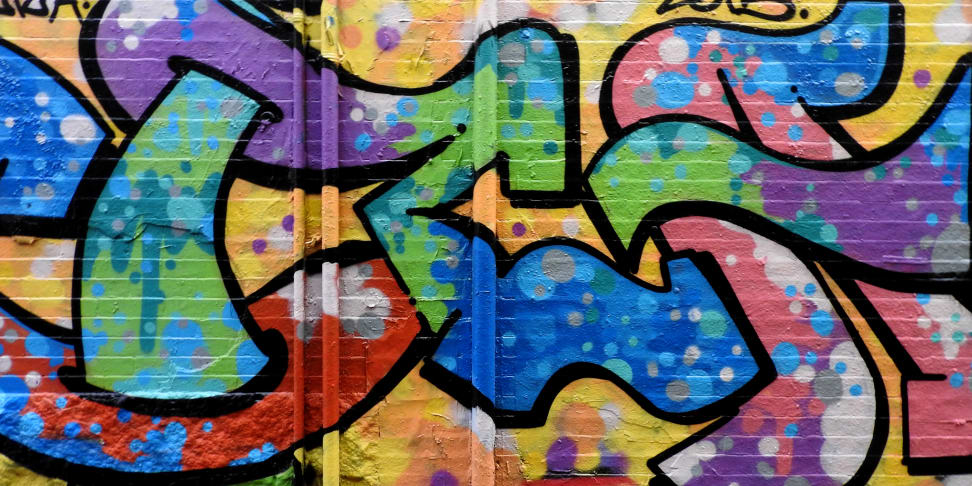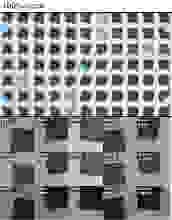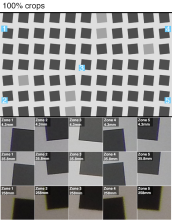 You'll get your best results in brighter conditions, where the camera doesn't really have to work hard to get enough light to the sensor. If you do start snapping in low light, you'll absolutely notice a bunch of noise in your photos. This is more or less the case with any camera, but it's especially bad with the P610 because its hardware puts it at a disadvantage to begin with. Just remember: the more light you have when you shoot, the better chance you have at getting a keeper.
Unfortunately for the P610, there are some areas where it'll let you down no matter what you do. The biggest issues come up when you begin to zoom in. The most obvious issue is that it's hard to keep such a lens stable when every tiny movement is magnified, as it is with a lens like this.
Compounding that issue is that the lens aperture closes down as you zoom in. This causes a phenomenon called "diffraction" to kick in, making it impossible for the camera to render sharp images and giving you soft-looking shots like the one you see below. Worse, as the lens aperture closes down the camera lets less light in, meaning you need longer shutter speeds or a higher ISO to get a photo, causing increased blur or noise, respectively. It's an ugly set of issues, and it's the reason why these superzooms always struggle at the far end of their zoom range.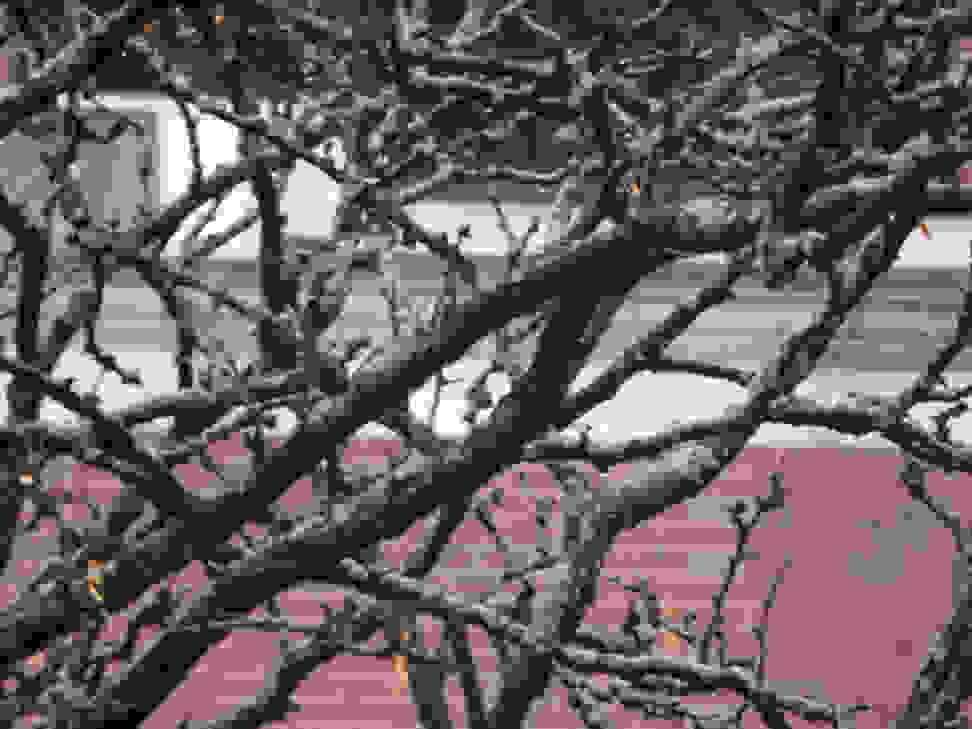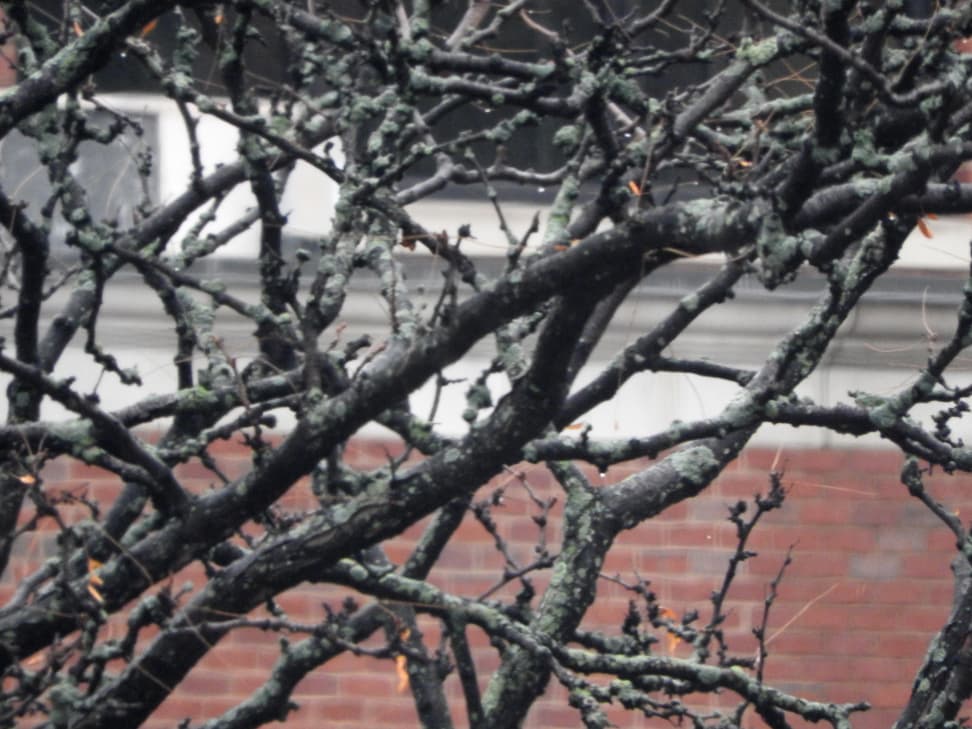 For the videographers among you, the P610 has a few tradeoffs, but its ability to shoot 1080p clips at 60fps means motion is much smoother, and it looks far more real when you watch your clips on your TV. Just be aware that you're probably not going to get good-looking clips at a birthday party or other low-light situations, as all the problems that crop up with shooting still images also show up here.
If you're going to be shooting action, you'll be pleasantly surprised with the 7 frames per second the P610 can shoot—provided your shutter speed is fast enough. If you picked up the P610 hoping to shoot sports or wildlife, this isn't a bad route to go with the insanely long focal length and decent burst speed—as long as it's in bright daylight and a subject that is moving slowly enough for the focus system to catch up. Just remember that the camera's buffer capacity is pretty low, so you're limited to just a few photos with each burst.
Conclusion
You've got some thinking to do
All in all, the Nikon Coolpix P610 is a good—not great—camera. I know this, because the P600 was a good—not great—camera, and there's very little changed from year to year. In fact, outside of a few minor changes, this is the same piece of equipment.
And like the P600 (and most superzooms, truth be told) it's going to give you okay image quality most of the time, trading peak performance for the ability to zoom in from insanely far away. Though the P610 isn't going to give you DSLR-quality snaps or amazing video, it will give you an incredible reach that's only matched by a few other superzooms, and with generally better performance overall.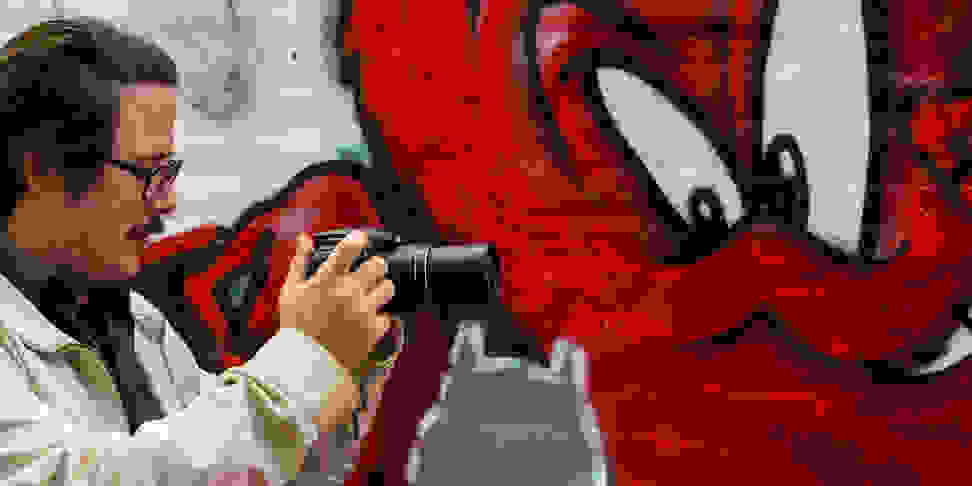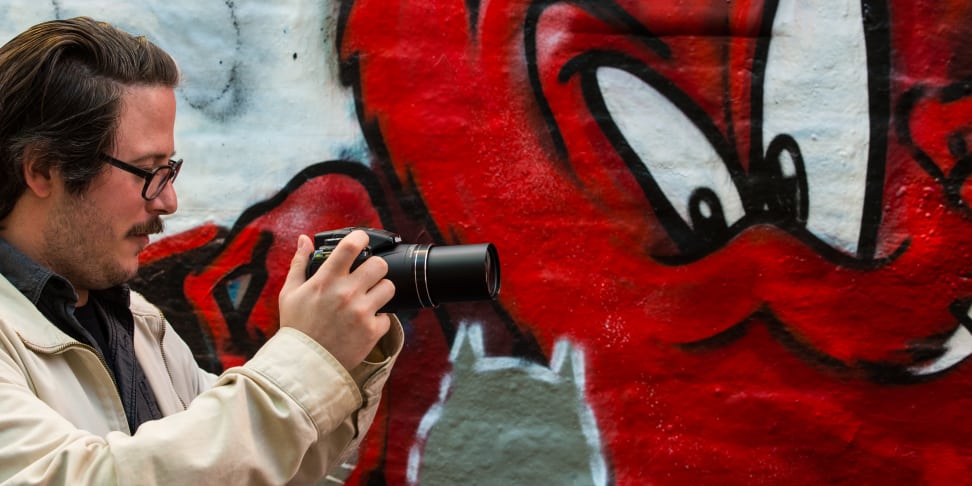 But $499.95 is a lot of money for some, and there are some appealing alternatives to be had. The most obvious is its near-identical predecessor, the P600. If you're okay with just 1080/30p video, then it'll give you nearly the same performance for less money as long as it's on the market.
If you're okay with the price, but want a few more features like RAW shooting and a simpler control scheme, Canon's SX60 HS gives you that and similar performance. If you're okay with a little less zoom but better image quality overall, you should also look at the Panasonic FZ300 which gives you 4K video, a 25x optical zoom lens, and a splashproof body for a little more money.
Once the Nikon P600 is taken off the market, the P610 might be a Goldilocks camera in terms of price and performance. Though it's not as high-end as the top tier point-and-shoots, but for $500 that's to be expected. It's the classic superzoom, with a long lens that doesn't deliver DSLR-quality images but also doesn't disappoint compared to most point-and-shoot cameras. It has flaws, but if you go in knowing that it's unlikely you'll be disappointed.
Our editors review and recommend products to help you buy the stuff you need. If you make a purchase by clicking one of our links, we may earn a small share of the revenue. Our picks and opinions are independent from any business incentives.
Our editors review and recommend products to help you buy the stuff you need. If you make a purchase by clicking one of our links, we may earn a small share of the revenue. Our picks and opinions are independent from any business incentives.
Advertisement - Continue Reading Below
Compare Prices
Our editors review and recommend products to help you buy the stuff you need. If you make a purchase by clicking one of our links, we may earn a small share of the revenue. Our picks and opinions are independent from any business incentives.
Advertisement - Continue Reading Below
Advertisement - Continue Reading Below
Advertisement - Continue Reading Below
Advertisement - Continue Reading Below
Advertisement - Continue Reading Below
Get Our Newsletter
Real advice from real experts. Sign up for our newsletter
Thanks for signing up!