Nikon has rarely been a company willing to take huge risks on design. The company's venerable DSLRs share a common interface and similar layouts—a very intentional choice. That way, Nikon owners who start on a low-end model can graduate to something with a little more power and still feel right at home.
And, so, when we caught wind of an update to Nikon's advanced amateur D5300 DSLR, we didn't expect a whole lot to change. Well, color us surprised: The D5500 is a step forward for Nikon, bringing the company's midrange DX camera up to speed with other modern system cameras. How so? It's the first Nikon DSLR to feature a touchscreen.
We got our hands on the D5500 at CES 2015 in Las Vegas, and we were very pleasantly surprised by this new DSLR.
Design & Usability
Classic Nikon, with a twist
Since the decline of film and the rise of digital, Nikon has virtually frozen its SLR camera control layout. To newbies, the system might seem complex and convoluted, but it's worked for the company, keeping buyers coming back generation after generation. The D5500 retains all that we liked about the D5300, but makes a few key alterations.
A defining feature of the D5500 is its camcorder-style articulated LCD screen. It's more flexible for off-angle shooting than a simple up/down tilting hinge like you'd find on the Olympus OM-D E-M10, and it's an absolute must for shooting video. By adding touch control, Nikon has made an already capable video DSLR even more compelling. With touch-to-focus onboard, the D5500 will not only appeal more directly to beginners familiar with smartphone shooting, but also allow for more precise control when you're shooting HD video.
Given its mid-tier status, the D5500 gets manual controls that will please amateurs and seasoned shooters alike. While you don't get the D7100's front control dial, the easily accessible rear dial is good enough for controlling the D5500 PASM modes of the camera. Up top, the large, clicky, mode dial gives shooters quick access to scenes, video mode, and even special shooting effects.
So lightweight it's a little startling.
Under the covers is some technology that makes the D5500 so lightweight it's a little startling. While we never felt like the D5300 was an anchor around our necks, the D5500 takes a cue from the D750, using carbon fiber to keep weight down. Combined with an improved front grip, it means the D5500 handles surprisingly well.
Features
A video-shooter's delight, with caveats
In terms of specs, the D5500 is far from a revolutionary camera. In fact, it's mostly identical to its predecessor, when it comes to the imaging stack. You get a 24-megapixel sensor behind the lens—one that still goes without an optical low-pass filter to help get you get peak sharpness.
Based on our hands-on experience, Nikon is clearly taking its new touch interface very seriously. Responsiveness was excellent, and using tap-to-focus was just about as good as on any rival's cameras. Since this is the first touch-enabled DSLR that Nikon's engineers have produced, it was critical that they get it right. At first blush, they've succeeded.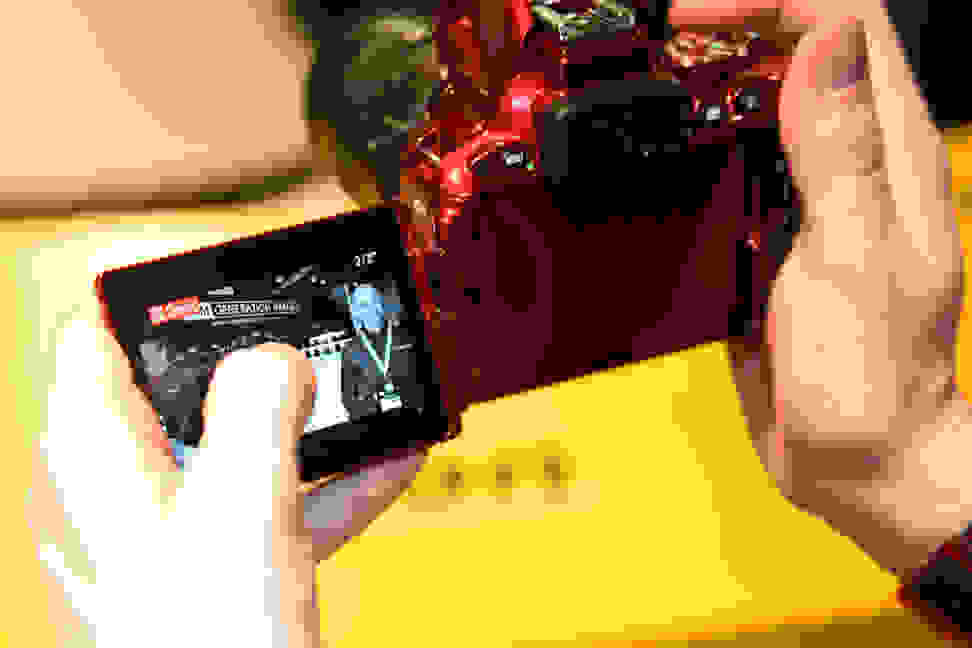 About the only thing the D5500 lacks is a headphone jack, which would have been really helpful for budding videographers. As it stands, you'll have to either trust in the onboard stereo audio or lean on an external sound recorder, so you can properly monitor the levels.
If video is your bag, the D5500 throws in a new picture profile specifically made with HD video in mind. When you switch to the new flat picture grading mode, the D5500 records intentionally undersaturated, low-contrast video so that it can be graded later on to the taste of the cinematographer. Until very recently, you could only really find a feature like this in video-oriented hybrid cameras; Nikon has done something unique by tossing it into a midrange DSLR.
Aside from a mic jack, the biggest omission is GPS, which came with the D5300. As it stands, the D5500 only has WiFi built in. If you're more into geotagging than video, the D5300 may be a better option—and you can get a nice price break on it, given the new model's release.
Conclusion
A worthy addition to Nikon's lineup
Even though the D5500 is an iterative update to an existing product, we couldn't agree more with what Nikon tweaked and added. The D5300 was our pick for Best Midrange DSLR in our 2014 Best of Year Awards. Moreover, we also gave it an award as the best value system camera for video.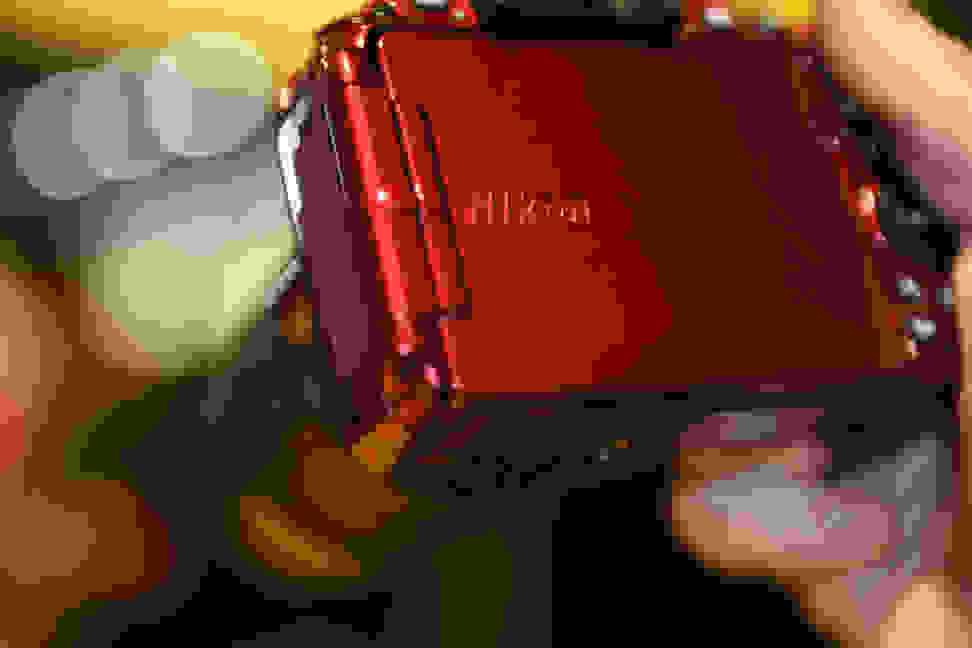 The D5500 is the same thing, but better. It's clear that Nikon understands that both masters—video and stills—are important to serve, and the improvements to handling and features thrown in for video shooters make a sweet camera even sweeter. We can't wait to get it into our labs and see what it can do.
Our editors review and recommend products to help you buy the stuff you need. If you make a purchase by clicking one of our links, we may earn a small share of the revenue. Our picks and opinions are independent from any business incentives.