While Panasonic's camera offerings tend to be better for video, Olympus has earned its spot in the hearts of camera lovers with a special focus on still photography. Its OM-D lineup blends high technology with excellently built and retro-inspired compact cameras. 2013's E-M10 brought the OM-D down in price with some very minor changes. It was only a matter of time that the least expensive option got updated, and that time has finally arrived.
The new OM-D E-M10 Mark II ($799 with 14-42mm kit lens) takes a great, high-value camera and adds some of Olympus's latest technology for good measure. While it won't give the more expensive OM-Ds a run for their money, it's a great way to get into the excellent Micro Four Thirds system without compromise.
Video Review
Design & Handling
A tasteful riff on Olympus's top-tier cameras
Olympus created the original OM-D, the OM-D E-M5, back in 2012. Since then, every OM-D that has come out has tweaked and improved that initial vision in one way or another, and the E-M10 II continues the trend. It handles quite a bit like a cheaper, lighter version of the great E-M5 II that debuted earlier this year. In fact, the E-M10 II seems to us like an adolescent E-M5 II. It's scrawnier, and less filled out—but handsome nonetheless.
We were really impressed with the E-M10 II's ergonomics and meaty grip. It handles more confidently, and we love how flared the thumbrest is. Olympus didn't bring over the E-M5 II's camcorder-style flip-out screen, sticking with a simple up-and-down flipping display instead (personally, I prefer this style for waist-level shooting). This screen is touch-sensitive, and can be used as a trackpad to select the AF point while looking through the viewfinder. I had some trepidation about how well this feature would work, especially knowing how much my nose tends to rub up against a rear LCD. Thankfully, it's rather difficult to accidentally move the AF with your nose—only deliberate swipes seem to do the trick.
All the controls on the E-M10 II have a satisfying click to them. We really appreciate the new location of the mode dial—it's been moved from the lefthand side to the right, smack dab next to the two prominent control dials. Experienced photographers won't care where the mode dial is, but for a newbie, this is a very important addition: having all the camera's modes readily available means that beginners can quickly experiment with the comfort of full auto nearby.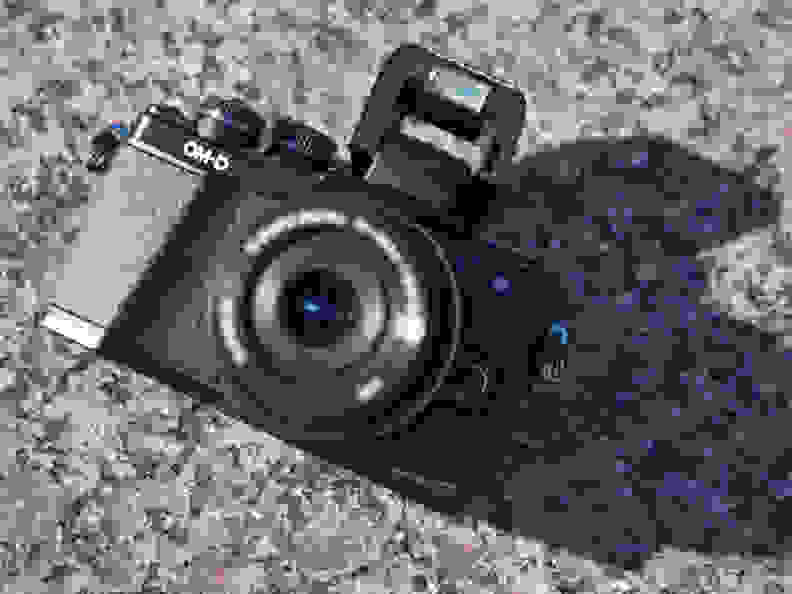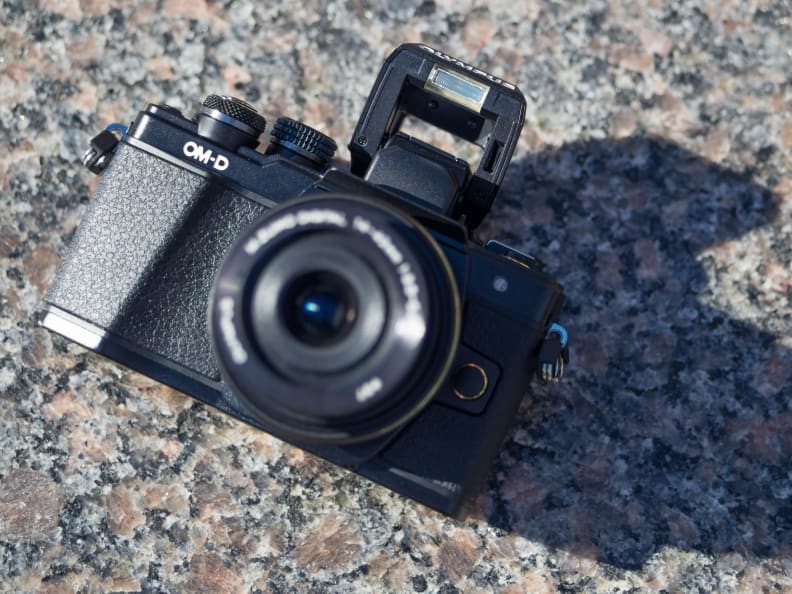 Even though its physical assets are all pleasing to operate, the E-M10 II continues to frustrate seasoned vets and novices alike with Olympus's menu system, which has more nooks and crannies than an English muffin. Thankfully, all of the most common controls are now easily accessible by default. By pressing the OK button in any of the PASM modes, you can pull up the Super Control Panel, which lets you quickly change a wide array of settings from white balance to image stabilization.
One feature you won't find on this low-end OM-D is a separate hatch for the SD card. Like in Olympus's PEN cameras, the cheaper E-M10 II uses one door for both its battery and its memory card. Likewise, only the E-M5 II and E-M1 feature weathersealing, so don't count on bringing the E-M10 II to the Amazon rainforest any time soon.
Features
Primo tech for a little more than a pittance
On paper, the E-M10 II doesn't do a whole lot to distance itself from its predecessor. Many of its specs and abilities are very similar to the original E-M10. Even though its 16-megapixel sensor looks a lot like what went into the groundbreaking original OM-D E-M5 back in 2012, we still have few complaints about the camera's imaging prowess when taken all together.
The E-M10 II adds Olympus's full 5-axis image stabilization system. In-body image stabilization is a hallmark of all of Olympus cameras, but the least expensive cameras among them tended to get only 2- or 3-axis systems. This was the biggest sacrifice of the original E-M10, which only has a 3-axis capable stabilizer. Olympus says this is good for four stops of protection (using the CIPA measurement standard). Anecdotally, we found the E-M10 II is a bit more effective than either the E-PL7 or E-M10. Unfortunately, Olympus's latest and greatest stabilization is only in the E-M5 II, which is rated for five stops. That also means that you won't get the E-M5 II's 40-megapixel sensor shift mode without ponying up for that more expensive model.
One of the best parts of the OM-D experience is using its built-in electronic viewfinder. We were pretty impressed at the improvements made here, thanks to a brand-new high-resolution OLED panel behind the eyepiece. The image is quite a bit smaller than the E-M5 II, but it's bright, contrasty, and plenty colorful.
WiFi comes along for the ride in this OM-D, which (given how much it costs) is basically a prerequisite. Olympus also included countless automatic scene modes, art filters, and even a unique photo story mode that stitches multiple photos into one with a scrapbook-style layout.
The OM-D E-M10 II's viewfinder is bright, contrasty, and plenty colorful.
The Achilles' heel of most Olympus cameras is that video just isn't high on the priorities list. The E-M5 II made some critical improvements, but we'd still recommend that you look at a Panasonic Lumix camera if video is important to you. It's frustrating to say since Olympus has greatly changed its approach to video, but it still doesn't stack up well if you're looking for a camera that can do both stills and video.
Performance
Small gains in Olympus's weak spots
Since the original OM-D E-M5 in 2012, Olympus's camera lineup has improved in small ways here and there, shoring up weaknesses in performance. Even this year's E-M5 Mark II still kept a similar 16-megapixel sensor inside it, although it gained a bunch of great advances over previous OM-D models. The E-M10 Mark II takes a similar tack, crossing off many of the most glaring problems with that camera. While we'll likely have to wait a while longer for Olympus's next big leap in image quality, the E-M10 Mark II is still a good representation of everything that's great about other Olympus models.
We have no complaints about this camera's imaging abilities, and from sharpness to noise, color to burst shooting, it performs about as well as the E-M5 Mark II. Its sensor does a great job at rendering colors, and if you're more inclined to shoot in JPEG anyway, we really like the photos you can get straight out of camera. All the above samples were shot with the E-M10 Mark II's JPEG rendering turned on, so you can get a feel for what this model can do with a minimum of fuss. Read about how it fared in our labs over in the test results section.
One area of concern in a small mirrorless camera like this is its battery life. The E-M10 II's CIPA-rated shot count is only 350, which is meagre. Consider that a comparable DSLR, the Nikon D3300, which is rated to 700 shots on a charge. That's pretty amazing. The saving grace here is that Olympus says that by using the default auto-sleep mode, the E-M10 II can shoot 750 shots. Since the camera is fairly quick to wake up from sleep, we'd say that you should leave the default sleep settings on and reap the benefits.
Perhaps the only weak aspect of this camera is that it also continues a less-than-proud Olympus tradition: middle-of-the-road video quality. We'll give Olympus some points for improving its video features and interface in the past year, but the image quality just isn't where it needs to be. On the other side of the Micro Four Thirds fence, Panasonic's Lumix G7 absolutely crushes the E-M10 Mark II for the same price when it comes to video. Not only are Olympus's cameras incapable of shooting 4K, but the overall sharpness of the HD video we shot with the E-M10 II paled in comparison to what is possible with the Lumix.
Conclusion
A worthy new OM-D, but not the best value out there.
When we assessed the original E-M10, we thought that it was a very good little camera, and for the money, its sequel is also a very attractive package. At $799 for its kit option, the E-M10 II is the most affordable brand-new OM-D you can grab, and even though the improvements we noted here aren't gamechanging, we still like the whole package quite a bit. The Mark II's upgrades leave us little to complain about. We came to appreciate its substantially better viewfinder, which really helps the camera feel like it's earned its old-school OM-inspired design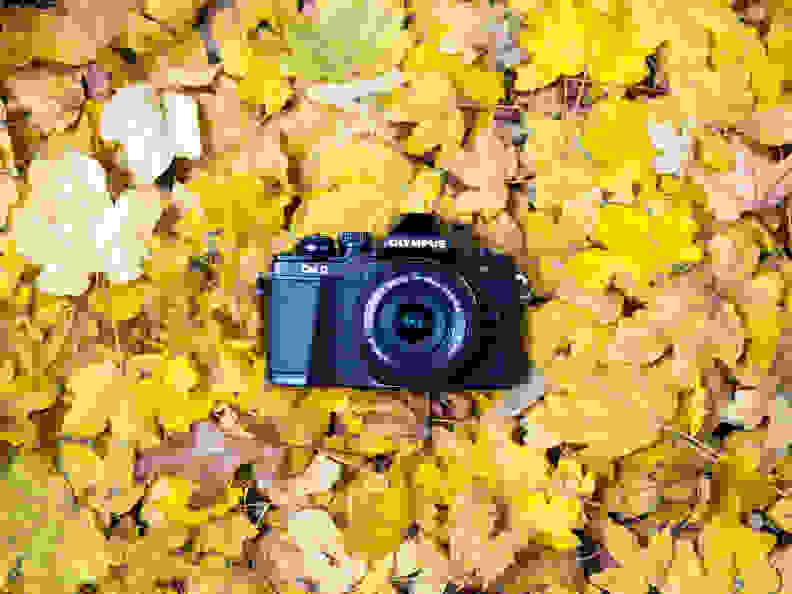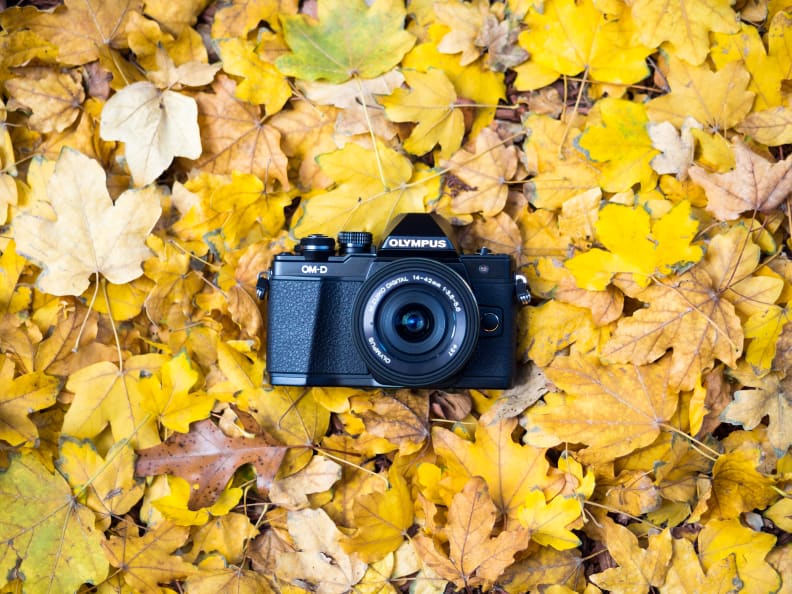 The E-M10 II can't hold a candle to some other cameras at its price, but it really is a pleasure to shoot with.
Our main concern is that the E-M10 II's competition has gotten really good. We loved Panasonic's Lumix G7, which costs the same as the E-M10 II and nets you great 4K video on top of excellent still photo quality. If want something with a bigger sensor, Sony's former-flagship A6000 is down to a staggering $628 at the time of writing. The A6000 is one of the best mirrorless cameras we've ever tested, with an excellent APS-C sensor, a compact, high quality frame, and blazingly fast hybrid autofocus. We also should mention that, at least for the time being, the E-M10 II is also going up against its predecessor at an all-time low price—the original E-M10 sells for only $500 with a 14-42mm kit lens.
But, we think that buying a camera comes down to a whole lot more than just pure value. The E-M10 II can't stand up to some of the other cameras that go for the same price, but it is truly a pleasure to use. From a satisfaction standpoint, there are few cameras that come close to the sweet sensation of shooting with an OM-D. That, combined with the strength of Olympus's lenses and the entire Micro Four Thirds ecosystem, make this a camera worth considering. Sprinkle on Olympus's great blend of traditional design and modern technology, and the OM-D E-M10 Mark II is hard to pass up.
By the Numbers
Olympus's OM-D E-M10 Mark II bears the heavy burden of the OM-D moniker. We've seen stellar performance from past OM-D cameras, but thankfully, the E-M10 II didn't let us down. For the money, it offers very good performance in most regards, just as we've seen from its predecessors.
Color and White Balance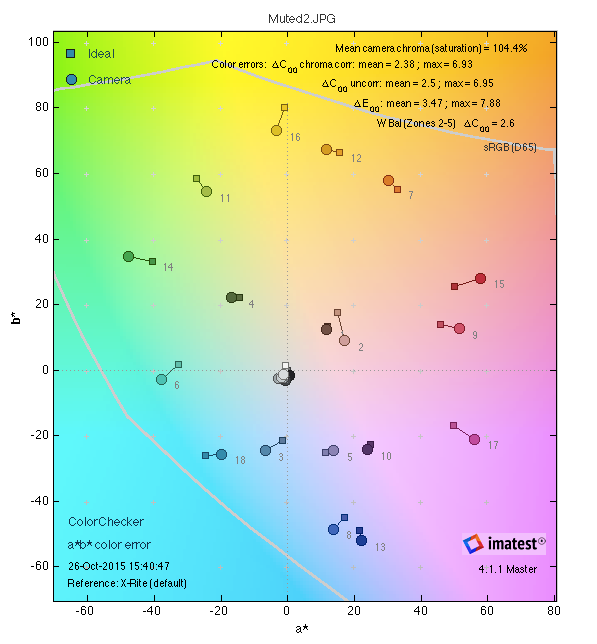 Olympus's legacy of excellent color is upheld by the E-M10 II and its multiple, pleasing color modes. As you can see above, the most accurate JPEG mode was its muted option. We measured ∆C00 saturation of 2.38 in muted mode, with a mean saturation of around 104%. Ideal ∆C00 saturation is around 2, so the Olympus is not too far off near-perfect color.
White balance was well-handled, but still not ideal. Auto scores were lower than we'd like to see, but we were quite impressed by the numbers from its accurate custom mode. For instance, we measured very different numbers when shooting both custom and auto white balance in the very tricky incandescent lighting scenario: a maximum of 644 kelvins over in custom mode, and a wide margin of error of -1855 kelvins in auto.
Video
We expected okay video from the E-M10 Mark II and that's exactly what it delivered. Even though it can shoot 1080/60p and it even includes a 4K timelapse mode, we were generally underwhelmed by this Olympus's video capabilities. With Panasonic managing some excellent 4K footage from the comparably priced Lumix G7, we feel like we aren't being overly harsh for dinging this otherwise enjoyable camera in this area.
In the lab, our E-M10 Mark II scored 800 lp/ph horizontal and 750 lp/ph vertical. When the light was dimmed to 60 lux, we measured 700 horizontal and 650 vertical. In order to get an image that was 50 IRE, the E-M10 II required a pretty disappointing 10 lux of light.
Resolution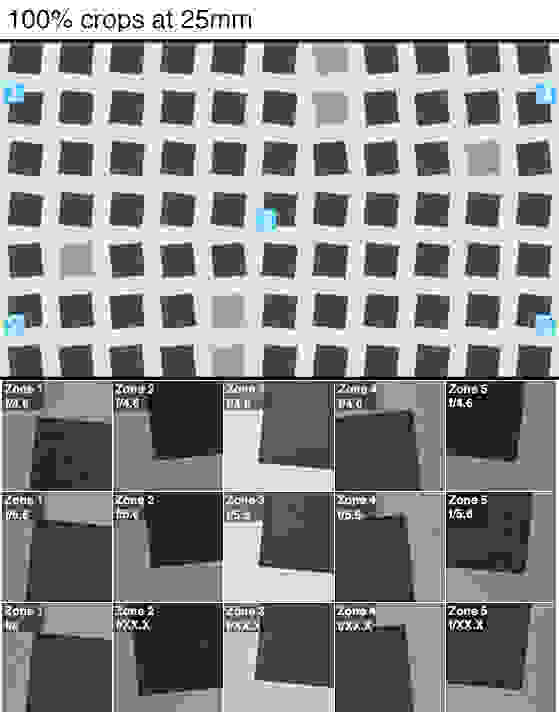 We tested the Olympus OM-D E-M10 Mark II against our backlit resolution chart, and its 16-megapixel, low-pass filter-less sensor did about as well as we expected. With its M. Zuiko 14-42 f/3.5-5.6 EZ. This compact powerzoom lens is a great fit for the camera's compact body, even if it is far from being the sharpest lens in the Micro Four Thirds system. We got our best results at the lens's 25mm focal length, which is equivalent to 50mm on a 35mm film camera.
Noise
The E-M10 II is a Micro Four Thirds camera, and its smaller than average sensor size means that it doesn't handle noise as well as APS-C and 35mm full frame cameras. That said, we found that with the default settings on, you can shoot up to ISO 1600 without much of a penalty. Detail starts to noticeably take a hit above that, so it's best to reserve the higher sensitivities for emergencies, or if you're planning on shooting with a black and white filter on. If that's still too noisy for you, the camera has a fully selectable auto ISO range, so you can limit the max sensitivity.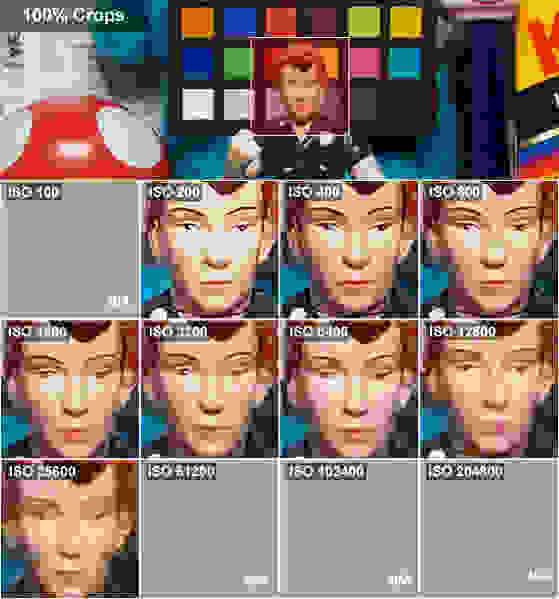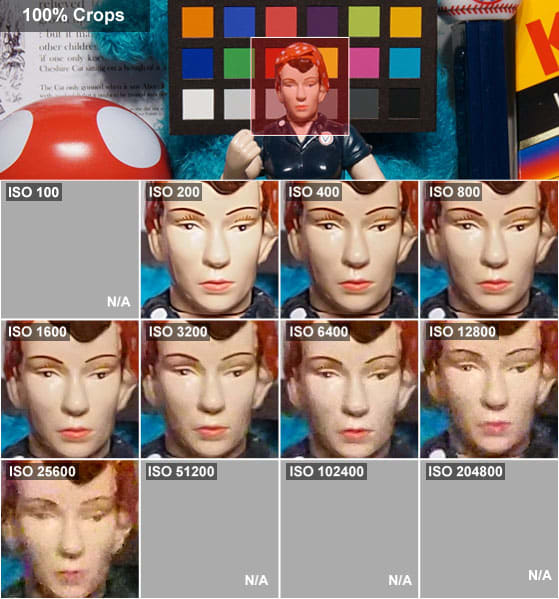 Shot-to-Shot
We were pretty impressed with the burst rates we were able to get from the E-M10 Mark II, and even more impressed by how many high-resolution shots its buffer held before slowing down. We saw a high continuous rate of 7.51 fps shooting super fine JPEGs. We were able to capture 12 shots before the camera slowed down.
Meet the tester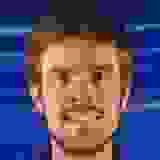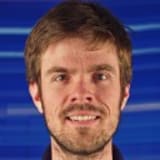 Brendan Nystedt
Contributor
@bnystedt
Brendan is originally from California. Prior to writing for Reviewed.com, he graduated from UC Santa Cruz and did IT support and wrote for a technology blog in the mythical Silicon Valley. Brendan enjoys history, Marx Brothers films, Vietnamese food, cars, and laughing loudly.
Checking our work.
Our team is here for one purpose: to help you buy the best stuff and love what you own. Our writers, editors, and lab technicians obsess over the products we cover to make sure you're confident and satisfied. Have a different opinion about something we recommend? Email us and we'll compare notes.
Shoot us an email