It's a refrain you'll find pundits repeating all across the web, and the numbers are there to back it up. People are definitely buying fewer cameras these days—particularly point-and-shoots—just as smartphone sales are going through the roof. (Look to Apple's recent quarterly earnings report if you need proof.)
In response, some major players have been experimenting, upping the ante for smartphone photography. Nokia (now Microsoft Mobile) has been the clear leader in the high-end cameraphone market, pushing the envelope like no other with its Lumia 1020 and others. But Microsoft could soon lose its crown: The Panasonic Lumix CM1 (MSRP $999.99) is the first smartphone to feature a 1-inch sensor, the same kind of chip used in cameras like the Sony RX100 and Panasonic's own FZ1000.
You know... "real cameras."
Equipped with Android 4.4 KitKat, powerful specs, and a killer camera, the Lumix CM1 is a unique take on a phone/camera hybrid. Better still, it's soon to hit the U.S. We went hands-on at CES 2015 to see if it lives up to the hype.
Thick and well-built
Thanks to their never-ending quest to make thinner phones, most manufacturers are constrained in what they can do with the phone camera. The end result? Small sensors, fixed lenses, no optical image stabilization, and myriad other shortcomings. When they decide to work around these limitations, other downsides appear.
Apple's iPhone 6 has an excellent camera, but it also sticks out of the impossibly thin body. Nokia's Lumia 1020 was designed around the camera hump, blending the massive lens module into the body. For its part, Panasonic has opted to simply embrace the fact that the CM1 is all about the camera.
That means it actually looks like a camera—specifically, like a Panasonic Lumix compact camera. Its metallic edges and leatherette back immediately recall the excellent Lumix GM1 (no doubt an intentional reference point), and the prominent Lumix branding declares loud and clear that this is a camera first, phone second.
As phones go, the Lumix CM1 follows a familiar flagship recipe. Take one Qualcomm Snapdragon 801 processor, add 2GB of RAM, top with a 4.7-inch 1080 HD screen, and shake until thoroughly combined. With a virtually vanilla version of Android KitKat 4.4 onboard, it's a snappy performer, switching tasks and scrolling through webpages with ease. From a phone usability standpoint, there's little to differentiate it from a myriad of other high-end devices.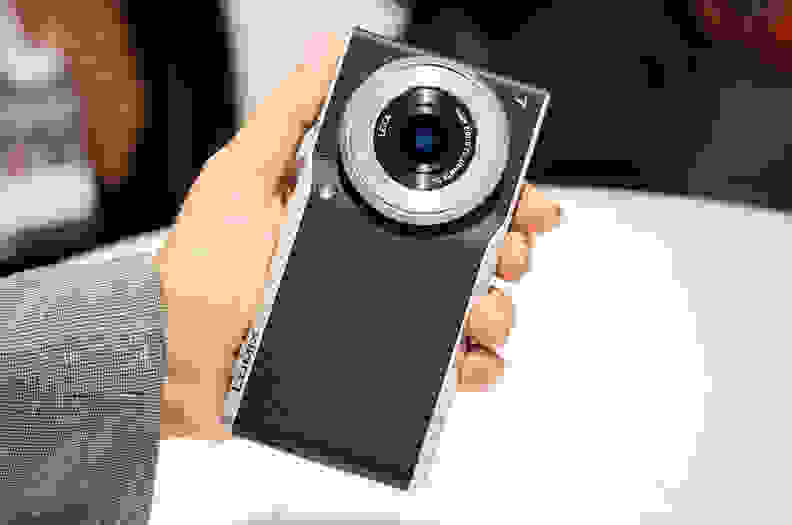 It's certainly bigger than average thanks to its photographic superpowers, and we definitely felt the bulk when holding it. Still, while it's thicker than the competition, we managed to slip it into a pocket more easily than a "pocketable" point-and-shoot like the Ricoh GR or Sony RX100.
The extra bulk is put to good use, though: On the right-hand side are dedicated camera controls, including a prominent shutter button, camera on/off slider, and the usual phone controls (volume and power). The bottom of the phone is pristine, while the left-hand side is host to the SIM card and microSDXC card slots (underneath a cover). You'll need to use that expandable storage, too—the 16GB of onboard memory won't last long when you're shooting 20.1-megapixel stills.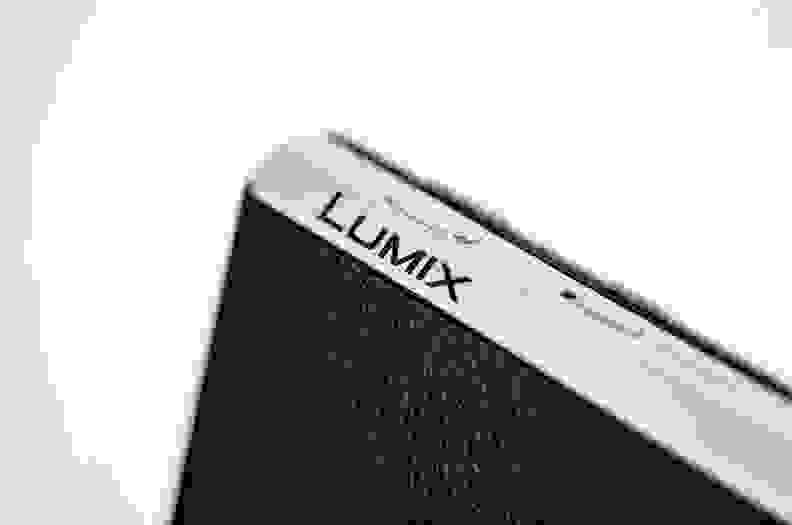 Aside from the 1-inch sensor, the CM1's biggest draw is its Leica-branded lens. It's pretty hard to miss, protruding proudly from the back of the phone; going along with the camera first, phone second aesthetic, Panasonic hasn't tried to blend it in. Around the lens is a smoothly rotating metal lens ring that lets you manually focus, a very nice addition we haven't seen before in a phone.
Even though we were able to slip the CM1 into our pockets without much difficulty, the large, exposed lens and lens ring make us fear for the CM1's long-term durability. We can easily envision it catching the edge of a table or smashing into a concrete floor with disastrous results. When that happens to most phones, you replace the screen; with the CM1, you might be replacing your camera as well.
One (inch) of a kind
The CM1's camera is a doozy.
The Leica lens is a 10.2mm (28mm equivalent) f/2.8 unit, and paired with the 1-inch sensor, it's a combination no other smartphone can match. The excellent Ricoh GR has earned a sterling reputation by offering a high-quality 28mm f/2.8 lens in a compact form factor—a combo that's just about perfect for street photography. The CM1 can't match the GR's APS-C sensor, but it's as close as you can get to the GR's street smarts without buying a standalone camera.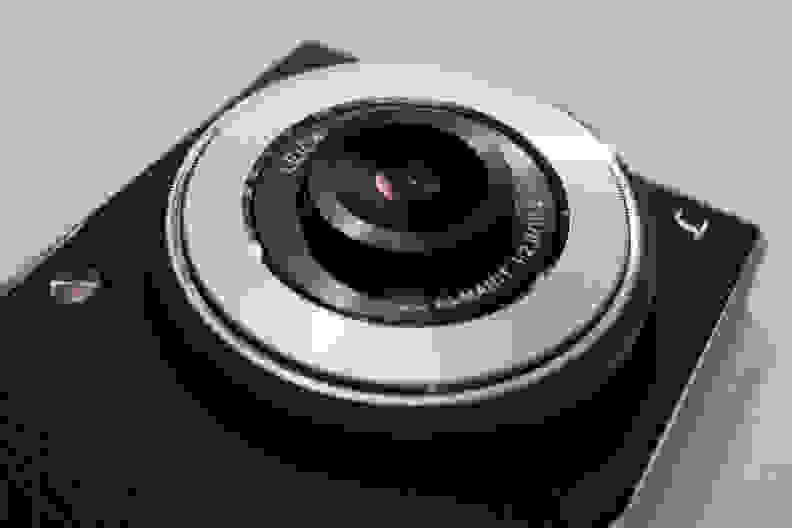 Slide the CM1's camera activation toggle and the lens extends, the software boots up. Time from startup to shooting is only about two seconds, roughly as quick as the average small-sensor smartphone. Panasonic reps told us the speedy startup is thanks to some nifty hardware usage; one core of the quad-core Snapdragon processor is essentially devoted to the camera's operations.
The CM1's camera software uses many of of the same typefaces and info displays as Panasonic's other Lumix cameras, making it instantly familiar. There are controls for ISO, aperture, exposure compensation, and white balance—and even options for an on-screen histogram and spirit level. We didn't have the opportunity to dig too deeply into the interface, but in our brief time with the phone, it was readily apparent that Panasonic wants the Lumix experience to be consistent across devices.
Autofocus was quick enough in the dim light of the Panasonic booth. Photos we snapped looked decent on the phone screen, albeit with quite a bit of visible noise due to the lighting conditions. That's not surprising, since 1-inch sensors don't offer the greatest noise performance at higher sensitivities, but it was slightly disappointing that we didn't see a bigger jump over competitors like the iPhone 6 or Galaxy S5. (Of course, these are subjective observations based on a few snaps. We'll have a lot more info on the CM1's raw performance when we get it into our labs.)
Panasonic's brilliant 4K photo capture is built-in, meaning you can shoot 15 fps videos at 8-megapixel resolution and select the best still later on. That's more than enough for sharing shots on the web, but for more serious shooting, you'll probably want to stick to the standard 20.1-megapixel stills mode.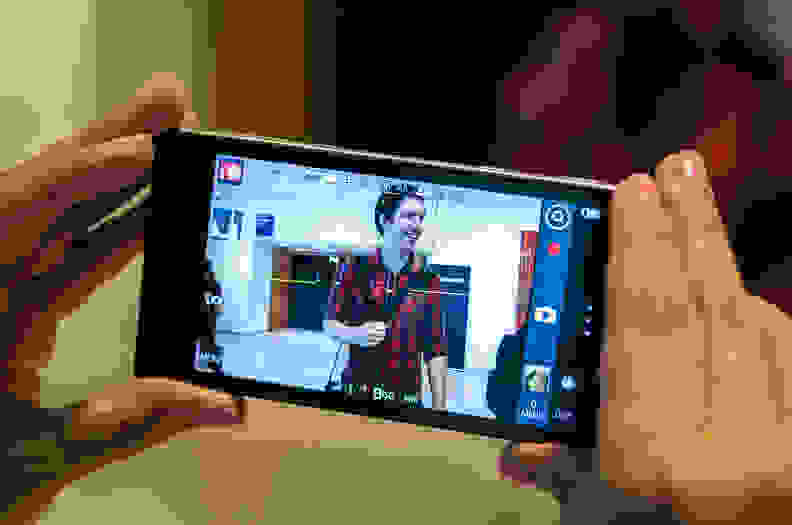 On the whole, we're a little stunned by how well-executed the camera is. Our only lingering reservation is that the CM1 lacks optical image stabilization—a valuable feature we've seen in Nokia Lumia phones going back to 2012, the recent LG G3, the Samsung Galaxy Note 4, and now the iPhone 6 Plus. It's an effective weapon against motion blur in low light, and it can also mean the difference between a noisy mess and a clean shot. On a small device like a phone, which isn't heavy enough to dampen your hand's natural tremors, OIS is a must-have.
Watch your back, Lumia.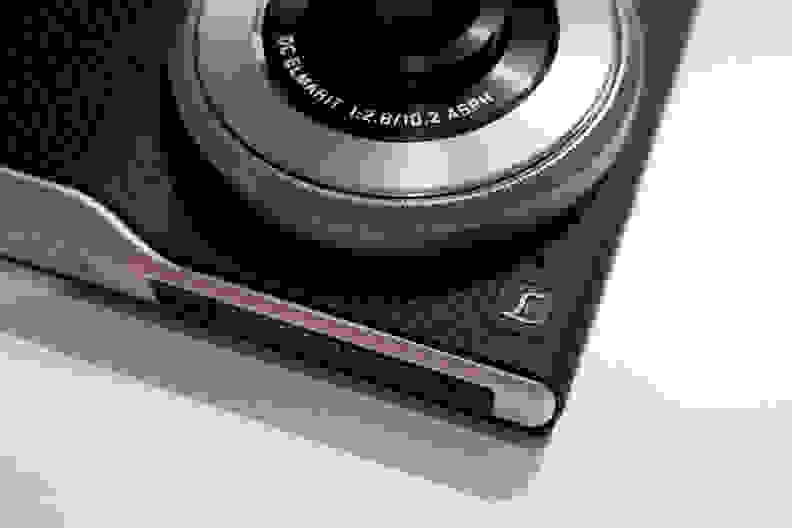 As much as we've been blown away by the rapid improvement in smartphone imaging over the past few years, it's becoming clear that we have in no way hit the upper limit. Physics be damned, phones will continue to push the envelope on what's possible from a tiny camera. We were caught off-guard by the CM1, and from our limited time handling it, we have to conclude that it's the genuine article. Panasonic's excellent pedigree in compact cameras is an extra layer of insurance, though its chops in the smartphone realm are still unverified.
While the CM1 was originally announced for just two regions—France and Germany—at CES 2015 the company finally confirmed that the phone will come to the U.S. later this year. Panasonic doesn't have an existing relationship with an American carrier, so it's likely that the CM1 will be available directly from Panasonic's website for a cool $999.99.
Meet the tester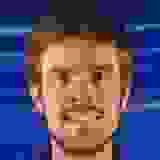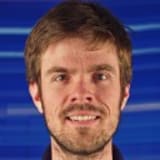 Brendan Nystedt
Contributor
@bnystedt
Brendan is originally from California. Prior to writing for Reviewed.com, he graduated from UC Santa Cruz and did IT support and wrote for a technology blog in the mythical Silicon Valley. Brendan enjoys history, Marx Brothers films, Vietnamese food, cars, and laughing loudly.
Checking our work.
We use standardized and scientific testing methods to scrutinize every product and provide you with objectively accurate results. If you've found different results in your own research, email us and we'll compare notes. If it looks substantial, we'll gladly re-test a product to try and reproduce these results. After all, peer reviews are a critical part of any scientific process.
Shoot us an email